News & Events
AJMI publishes the "100 photos 100 stories" book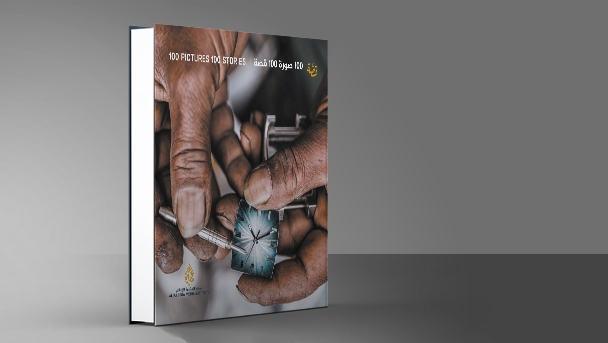 AJMI – Doha
Al Jazeera Media Institute, in its new publication, 100 images of 100 stories; a book featuring illustrated news stories from countries around the world.
The book, which is based on the Al Jazeera Stories platform project, has selected 100 images and stories from more than 500 images and stories published by the platform over the past two years, in 75 countries around the world.
The overall style of the book is based on a journalistic image and a story in Both Arabic and English, within the general philosophy of the Al Jazeera Story platform, which deals with the style of the condensed writing complemented with the image and with the travel style in which journalists rely on roaming, observation and giving impressions, not opinions, about people's conditions and their relationship to their places.
To download the book, click here​.