Stories
< Back to stories
Share your story with us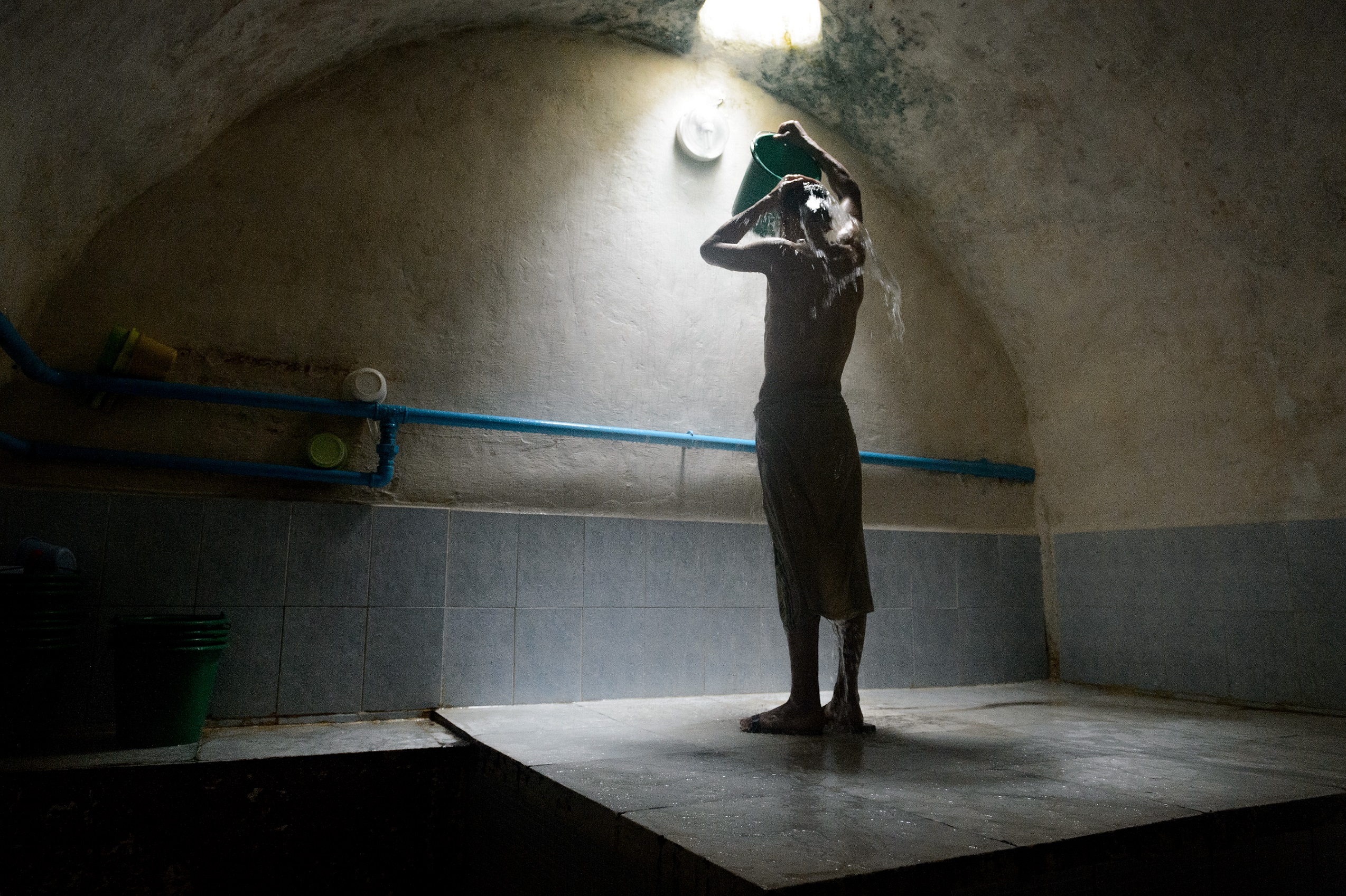 Hammam
Er-Remmimi hammam in the suburbs of Tunis is very old and traditional. When you sit in a row in the hot room, feet in a basin waiting to be washed and massaged, you can hear the whirlwind of conversations and the rale of the customers in the dome who pass into the hands of the masseurs.
Masseurs who wish to do this job are increasingly rare. Today only Djamel and Nordine still work regularly for men. In their hands you will feel brutally rejuvenated while they relieve you of a thick layer of grime stuck to your skin.
And they will often make you wince while singing and dancing, loofah in hand and arms outstretched to your ligaments. In the past there were almost twelve Tayebs, now there are only two! 
Story & Photography: Jacques Pion