Al Jazeera Journalism Review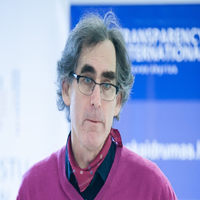 Dr. Mark Lee Hunter is the principal author of Story-Based Inquiry: A Manual for Investigative Journalists (UNESCO 2009) and nine other books. He has collaborated with 101 East, and with Arab Reporters for Investigative Journalism, among many other news organisations. He has won the Investigative Reporters and Editors, Society of Professional Journalists, H.L. Mencken Free Press, and other awards for his investigative reports and scholarship. He is a founding member of the Global Investigative Journalism Network, the Stakeholder Media Project, and Story-Based Inquiry Associates.
Writer's Articles
The core mission of the news industry is telling viewers the day's events. But another core mission of journalism is to make the world a better place, which means going beyond the facts to change what's wrong and defend what's right. Those two missions are in conflict today.
Published on:

23 Mar, 2021