News & Events
AJMI announces its 2022 training schedule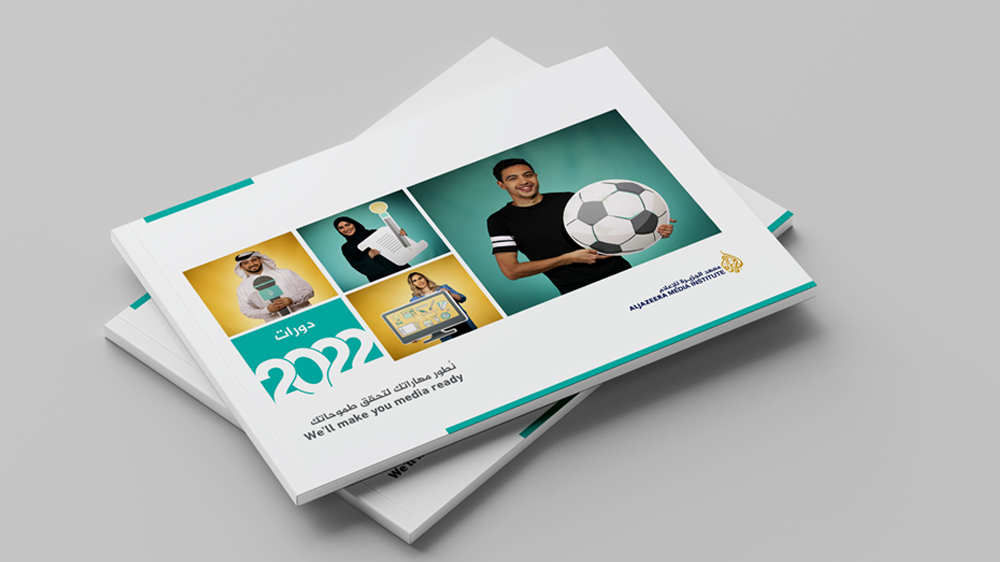 AJMI - Doha
At a press conference, the Al Jazeera Media Institute unveiled its 2022 schedule, which includes 13 categories: sports journalism, remote courses and workshops, television and radio journalism, technical operation, design and video editing, digital media, photography and creativity, media skills, communication and public relations, diplomas and youth courses.
Munir Daymi, director of Al Jazeera Media Institute, speaking to local newspapers, said the Institute is constantly developing new media courses and programs to keep up with changes in the local and Arab markets, as well as the demands of the world of training in terms of anticipating and contributing to the development of editorial and technical media tools.
In recent years, Qatar host many Arab and international sporting events and tournaments, most notably the 2022 FIFA World Cup. Therefore, Al Jazeera Media Institute organizes a number of specialized sports courses that contribute to the industry of professional sports media and the refinement of specialized media cadres in proportion to suite journalists of the current time.
Daymi pointed out that the courses offered in this category are Sports Presentation, Sports Analysis, Sports Commentary, Sports Journalist, Sports Photography, Sports Reporter, Sports News Monitoring workshop. All of those courses are trained by by a group of experts and stars of Al Jazeera Media Network and specialists.
He added that the Institute added a number of new courses for youth to develop their skills, including Negotiation Skills, Voice Focus, as well as the regular courses such as The Young Broadcaster, Young Speaker and Mobile Photography.
In terms of new courses or workshops, they include PR Press Release Writing workshop, Script Writing for Social Media videos workshop, and Open Coverage of Broadcasters.
There are also The Youth Media Culture workshop, Management of Pressure at Work course, and Basics of Television Presentations, remotely-offered Journalism Ethics in the Digital Age workshop, Media Work Ethics.
In addition to the above, new courses include Content-driven Promotion Techniques, Breaking News Writing on Twitter, Arabic calligraphy, Election Coverage, and Translation.
Furthermore, Wildlife Photography and Photography and Image Processing, Podcasting, Content Creation for Search Engines, Digital Diplomacy, Media Content Analysis, and Technical Standards.
The Institute continues to take preventive measures to counteract COVID-19, especially because staff and trainee safety is a major priority.