News & Events
AJMI PARTICIPATES IN "DOHA LEARNING DAYS"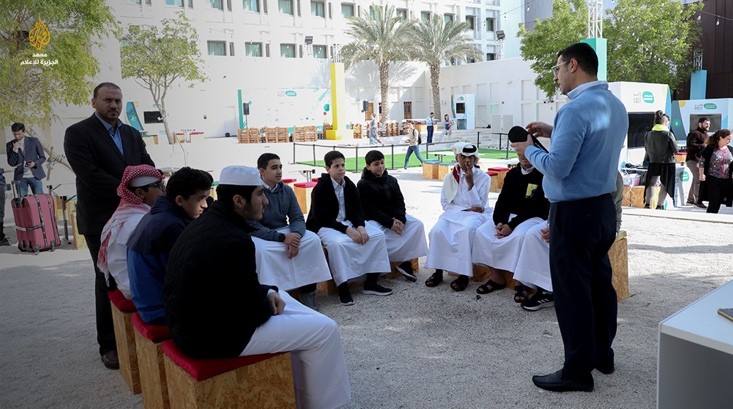 AJMI - Doha
Al Jazeera Media Institute participated in the Doha Learning Days Festival of the World Innovation Summit for Education (WISE), from February 1st to 4th, 2023.
The Institute's participation included five specialised workshops aimed at empowering young people with media skills: voice performance, photography, story writing, the art of public speaking, and video production for social media platforms.
These workshops were presented by colleagues at the Institute Mohammed Zantout, Malak Khalil, Jana El Messelmani, Abdelmageed Barakat, and Raghda Gamal, as part of the Al Jazeera Ambassadors initiative.​