News & Events
AJMI publishes its 2020 training schedule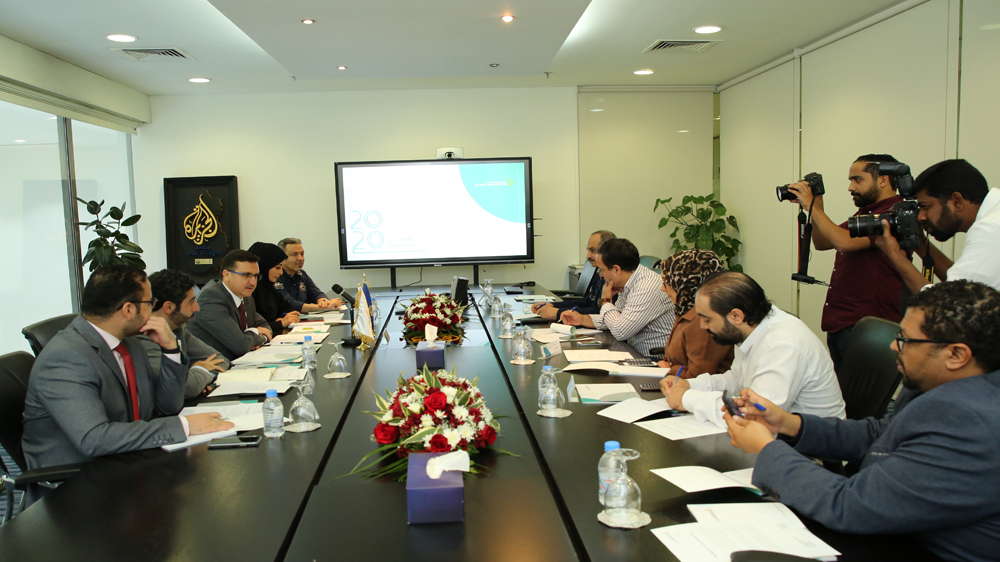 AJMI – Doha
Al Jazeera Media Institute announced its 2020 schedule, which includes more than 260 specialized media courses during a press conference held in the institute on Monday, November 18.
Director of the institute, Munir Daymi, said at a press conference that the new feature in this year's schedule is including courses in sports media to cope with the state's sportive movement; especially with the 2020 World Cup being around the corner; in addition to the many other international sportive events held in Qatar. He named a few of those courses such as Sports TV Commenting, Sports Analysis, and Presenting Sports Shows.
"Following the success of the training workshops that we organized last Ramadan, we are announcing today nine new one-day workshops to be held, including Live Tweeting, Voice Placement, Mobile Journalism, 360 Photography, TV Presenting, Learn Arabic, Arabic Typography, Movile Food Photography, Secrets of Photography and Montage," said Daymi.
Among the new courses is the Comical Political Programs Preparation & Presentation, Creative Writing, Art of Debates, Events Planning, Podcast Programs Production, Conception & Presentation of News Programs, Written Translation, Digital Marketing, 3D Max, Investigation Documentary Film, Basics of TV Operation, Design and Animation, Da Vinci Resolve, Avid Media Composer, and Artistic Critique.