News & Events
Issue 27 of the Journalism Review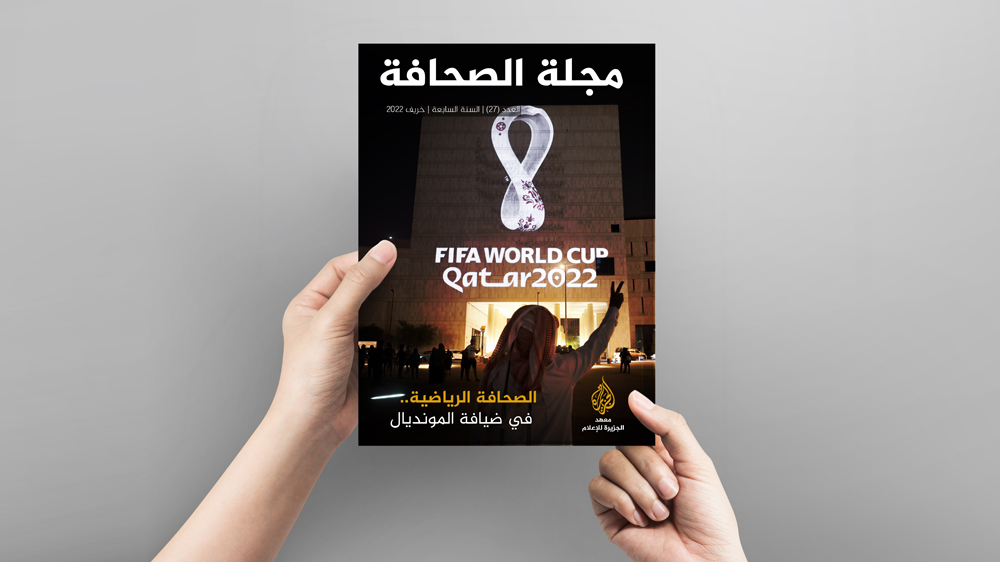 AJMI - Doha
In conjunction with the twenty-sixth anniversary of the launch of the Al Jazeera Media Network, issue 27 of the Journalism Review was published.
As the opening of the World Cup on Arab soil approached, the issue designated its pages on the topic of sports journalism.
It started with recording the experience of Mexican journalist Beatrice Pereira with coverage of the first World Cup organized in Africa, focusing in her article on transforming the experience of sports coverage into an opportunity to relay the stories of the marginalised communities and documenting racial discrimination.
From Lebanon, the head of the research centre at the Lebanese University's Faculty of Media, Wafa Abu Shakra, wrote about the inadequacy of Arab colleges and institutes in transforming sports journalism into a specialisation in universities. She elaborated on the prevailing belief that sport is only a hobby. That has a negative impact on sport to be considered as an academic study program.
Al Jazeera's Spanish correspondent, Ayman Al-Zubair, wrote about the relationship of sports journalism to politics and trade; and about the transformation of sports journalism into a product.