News & Events
Picture Editing... A Technical and Creative Vision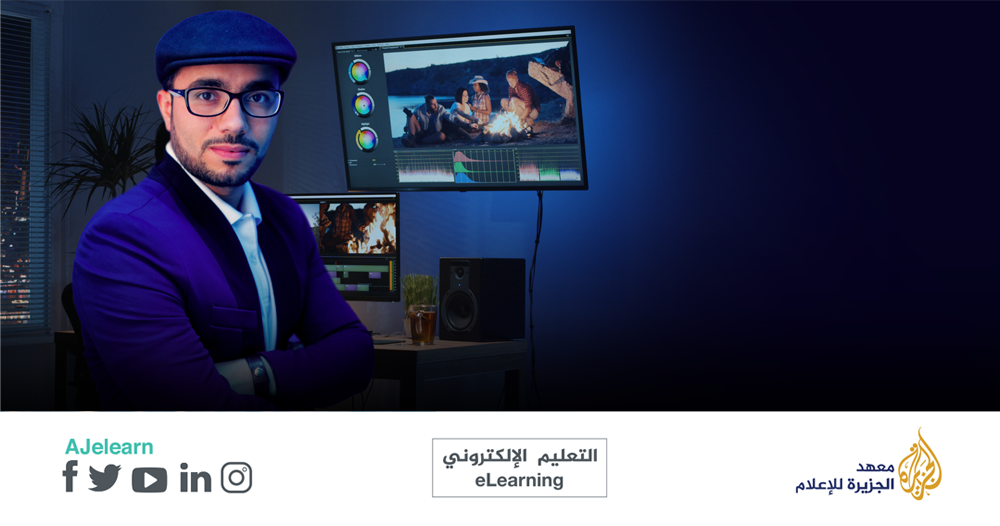 AJMI - Doha
On Saturday and Sunday 16th and 17th of May 2020, Al-Jazeera Media Institute's e-learning website launched a new interactive window entitled: " Picture Editing... A Technical and Creative Vision". It was presented by Mr. Nabil Nabih trainer and expert in editing skills and its aesthetics.
This window was divided into two parts: the First part detailing the technical aspects of editing and introducing the most prominent schools and theories that contributed to the development of the field of video editing.
And the second part, focusing on the creative aspects of the editing process; This includes learning the rules of transition, the features of psychological montage, the basics of choosing music and sound effects that serve the material we are editing.