News & Events
"COMPREHENSIVE BROADCASTER" DIPLOMA IN OMAN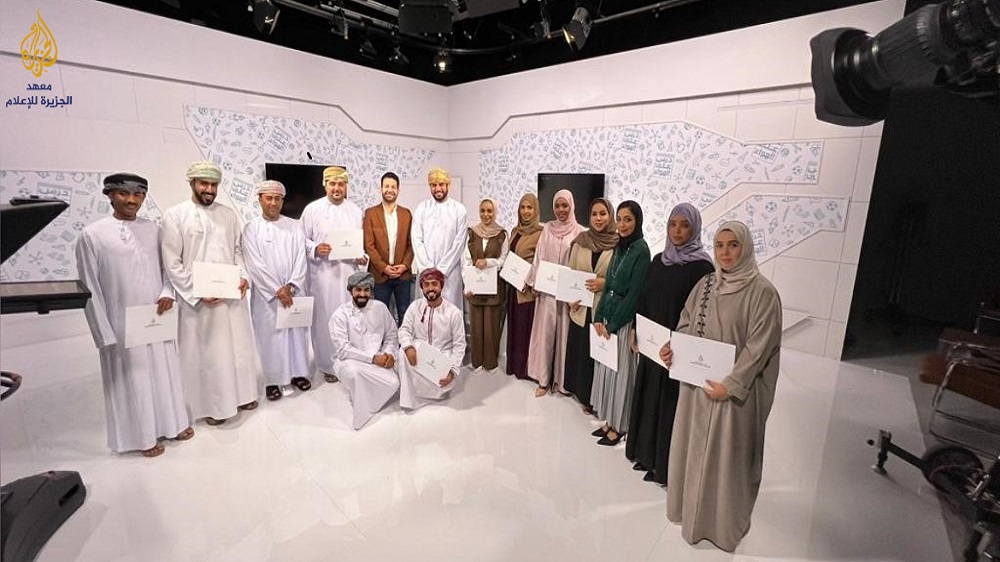 AMJI - Oman
In cooperation with the Omani Ministry of Information, Al Jazeera Media Institute concluded the "Comprehensive Broadcaster" diploma.
The intensive training program began on September 20 and lasted until November 3 with 90 training hours and with the active participation of 16 trainees.
The diploma included several courses; namely journalistic editing, Arabic language skills and grammar for which Ahmed Hafez provided the training.
The program also included Voice Skills, the preparation of radio programs by Salem Al-Juhoushi.
In addition to a course on how to prepare field reports provided by the Al Jazeera's correspondent in Oman, Samir Al-Nimri.
and the diploma concluded with the program of television presentation news and dialogue with the broadcaster Ayman Azzam.
The diploma was held at the Ministry's headquarters. The trainers praised the interaction of the participants in the practical aspect, while the journalists enrolled praised the knowledge and techniques, they learned from the diploma trainers throughout the training period.