News & Events
The 14th issue of " Al jazeera Journalism Review "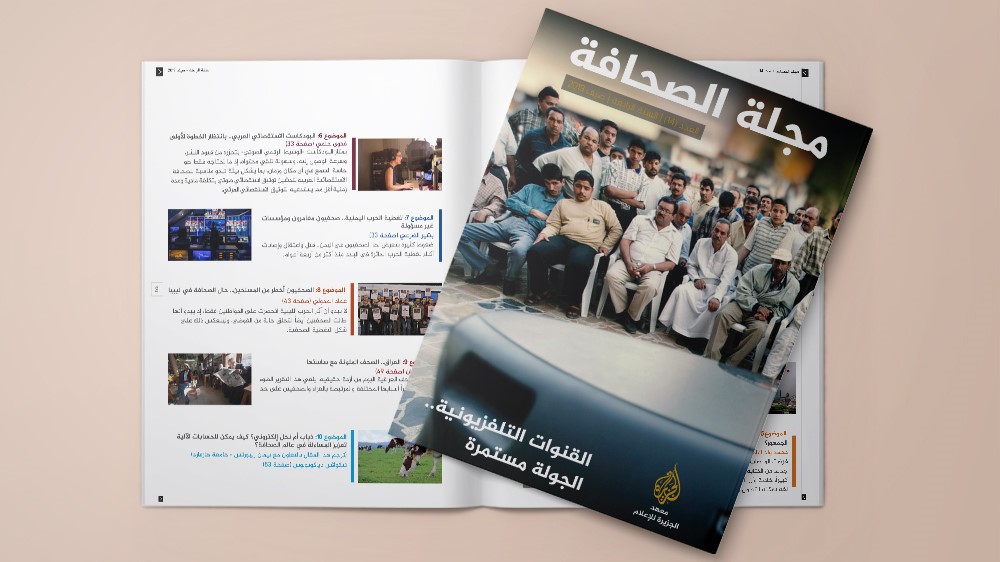 AJMI – Doha
The 14th issue of Al Jazeera Media Institute's "Al jazeera Journalism Review" (Press) Magazine deals with several aspects of the media, not just a specific topic, as it contains a collection of articles focusing on various aspects that concern journalists and media professionals.
The issue includes an article on the fate of television industry in the digital age, written by Osama al-Rashidi. Another article based on the recent events in Sudan where the Internet was cut off as a means of suppressing protesters. The writer Osama Hamama mentions a number of Arab countries that used the internet ban as a means of disinformation.
The issue also has an article on digital tools that a journalist must possess. Another article, by Mohamed Ould Imam, is on the language more conceived by the public.
Apart from digital journalism, the issue highlights the situation of journalists in Libya and Yemen, with two articles reviewing the suffering of journalists in those countries.