News & Events
AJMI announces the winners of its scholarship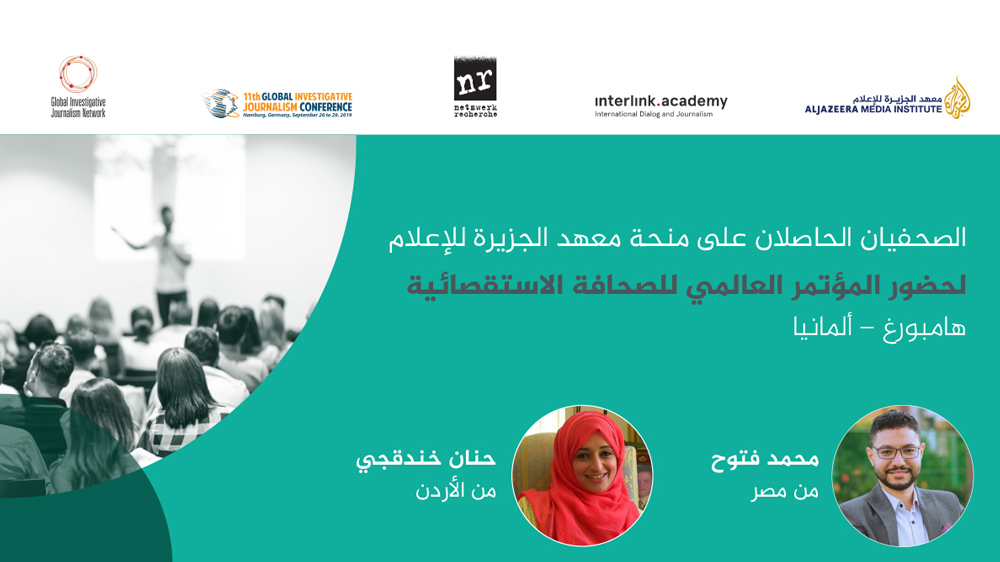 AJMI – Doha
Al Jazeera Media Institute (AJMI) announced the names of the winners of the Al Jazeera Scholarship to attend the 11th Global Investigative Journalism Conference, to be held in Hamburg, Germany, in September this year.
A committee formed by AJMI, comprised a number of our colleagues from various channels and divisions, has selected Journalist Hanan Khandakji from Jordan, and Journalist Mohamed Fatouh from Egypt, to receive the two scholarships.
Last May, AJMI in partnership with the Global Network of Investigative Reporters, accepted applications for two scholarships of attending the international conference.
AJMI seeks to build bridges between Arab investigative journalists and international experts specializing in investigative journalism, and to open up to global experiences that enhance journalistic practices in the Arab world. The scholarships also include the participation of winners in developing the content of AJMI's investigative journalism projects.