News & Events
AJMI held World Cup Photo Shot event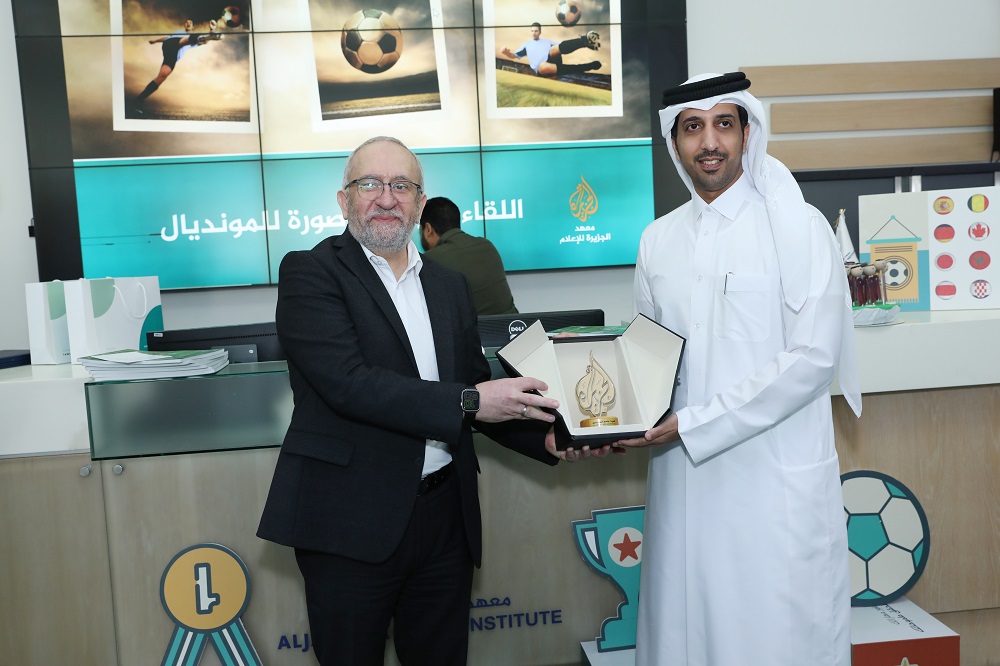 AJMI - DOHA
​​Al Jazeera Media Institute on Thursday, October 20, organised an event entitled, Photo shot of the World Cup", as part of the events it organises in conjunction with the FIFA World Cup Qatar 2022.
The event was attended by a number of sports photography enthusiasts, including certified photographers at the Qatar Photography Center, photographers for the FIFA World Cup Qatar 2022, players from local clubs in Qatar, and colleagues from the Institute and various departments of the network.
The event included a dialogue with Qatari sports photographer Jassim Al Buainain, in which he talked about the skills required of the sports photographer, the challenges facing the sports photographer, whether specialised or amateur, as well as some advice to those who want to present a Mondial photo shot with professional aesthetic standards.
Jassim Al Buainain also spoke about his personal experience in the field of sports photography, showcasing some of the photos he has taken over the course of ten years, and discussing the idea of Qatar hosting the World Cup from the announcement of the result until the first match to be held next November under the title: 90 photos.
The meeting also included the participation of football player and sports coach Mohamed Amer, who presented the, Freestyle, show and was very well received by the audience.
The meeting concluded with the participation of Sarah Shadid, a photographer and content maker for digital platforms, in which she talked about how to create, prepare and film content, short videos, in a way that contributes to the coverage of the events and activities of the Qatar FIFA World Cup 2022.