News & Events
AJMI participates in Doha Education Conference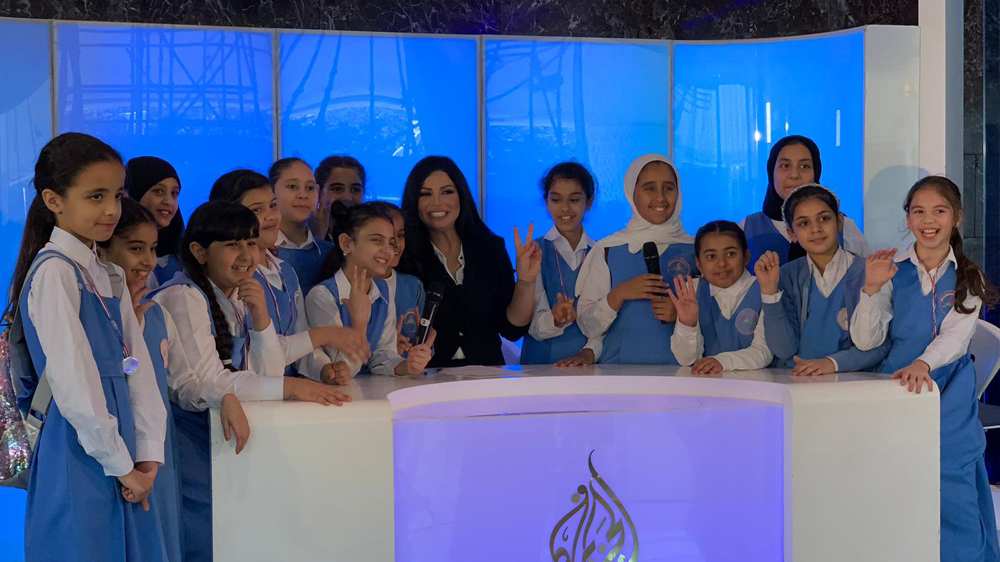 AJMI– Doha
The Al Jazeera Media Institute participated in the Doha Education Conference organized on April 24-25 at Qatar Convention Center under the slogan: Education Makes a Difference.
The Institute participated in the conference as a platinum sponsor, and organized two training workshops on mobile journalism and the Media Management of Crisis, which were presented by the instructors of the institute, Mahmoud Abdulhadi, and Iyad al-Daoud.
The institute's booth and its Studio at the conference saw a large turnout from visitors and participants in the conference, which gave them the opportunity to experience the reading virtual bulletins in an equipped studio that simulates Al Jazeera studios. Furthermore, the participants received fundamental information on television and news presentation skills.
Visitors to the Institute's pavilion were introduced to the various services offered by the institute including the two E-learning websites of Arabic language and training courses, in addition to the institute's publications.