News & Events
A new pamphlet from Al Jazeera Media Institute "Writing for Digital Media Platforms"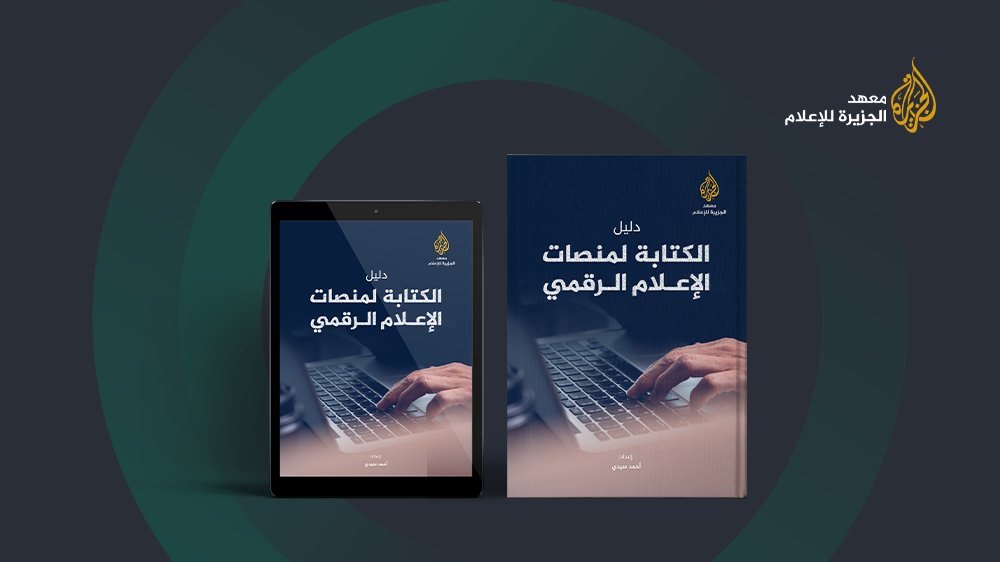 AJMI - Doha
Al Jazeera Media Institute published its new pamphlet "A guide to writing for digital media platforms" which addresses the evolution of journalistic writing styles to meet the current media developments, in addition to providing important advice and guidance on content controls tools and media writing in the age of digital journalism and social networks.
The new pamphlet consists of three main sections with sub-titles covering more than 27 topics related to content creation and methods of producing digital stories.
The guide also includes interviews with experts, producers and university professors covering topic from different points of view to provide practical approaches that help journalists produce suitable and professional journalistic stories for digital platforms.
It is noteworthy that the guide is drafted by colleague Ahmed Sidi, a producer with Al Jazeera Media Institute and a supervisor for drafting and producing of many stories and digital programs for digital platforms of the Institute.