News & Events
AJMI issues "Brevity in journalism" guide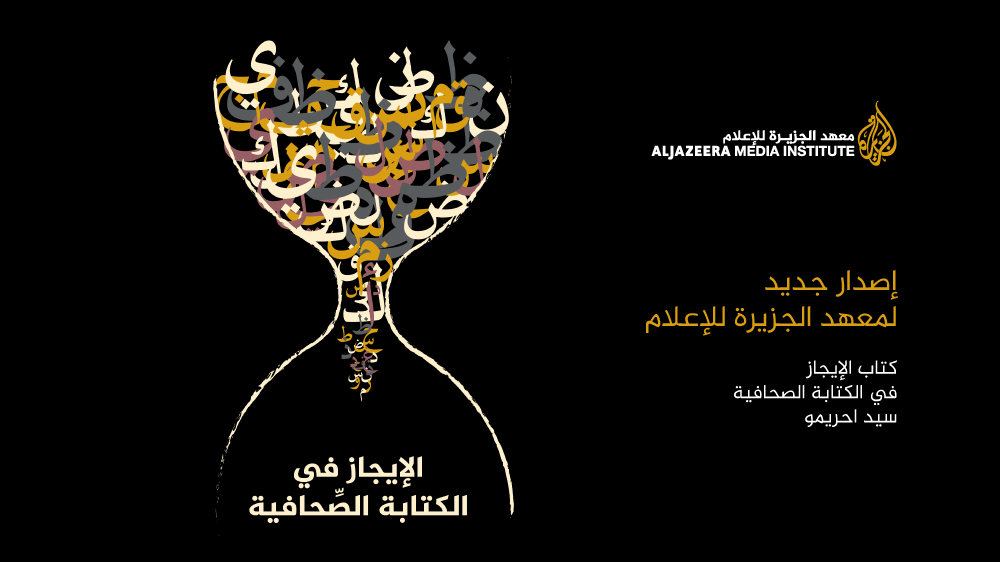 AJMI – Doha
Al Jazeera Media Institute has issued a new guide on "Brevity in Journalism", which addresses the value of brevity in Arabic language writing and its impact on the refinement of style, the formulation and the quality of the audio and written media material. The guide also highlights the impact of brevity on clarifying the message through avoiding verbiage.
On live broadcast on AJMI's Facebook account, our colleague Syed Hraimou, editor of Al Jazeera Media Institute, spoke to the AJMI's followers of the "Press Review" magazine, during which he said that linguistic weakness is one of the main reasons for the verbiage in press writing.
He advised the journalists to be "linguistically-aware" and examine closely the vocabulary and the sentences he uses to express an idea that could reach the recipient in a few words.​