News & Events
"Journalism versus international laws and legislations course" in Lebanon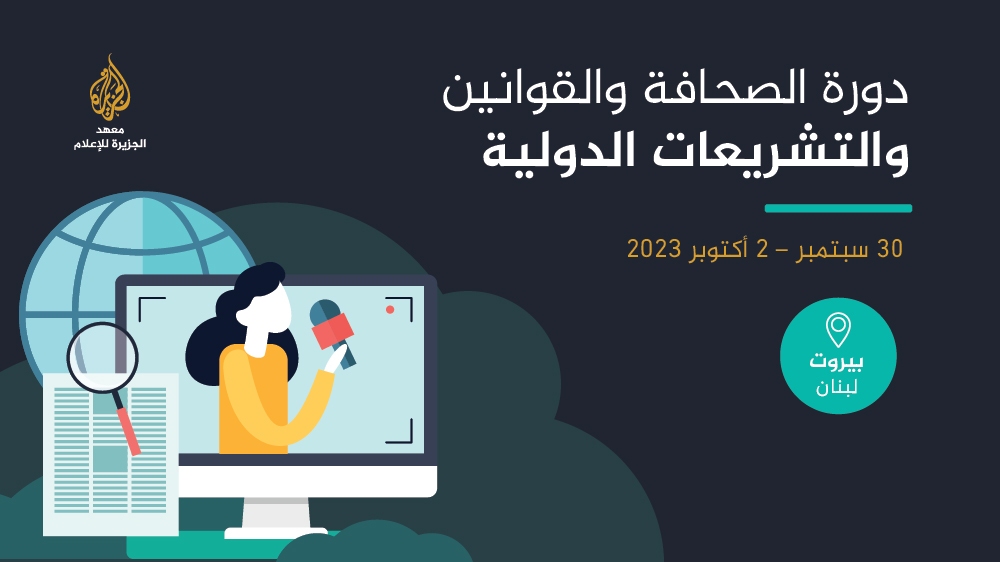 AJMI - Doha
As part of the Media for Development initiative, Al Jazeera Media Institute is organizing a specialized course in journalism within the framework of international laws and legislations, for every journalist living in Lebanon interested in understanding and abide by the framework of international law and international humanitarian law.
This course aims to provide participants with the necessary knowledge to understand the international legislations and laws that affect journalism practices and how to utilize such rules and legislations in covering human rights issues, as well as how to protect themselves against any violations that may criminalize them while doing their normal journalistic missions.
The course will be held in Beirut, Lebanon from 30 September to 2nd, October 2023.