News & Events
AJMI issues 2021 training schedule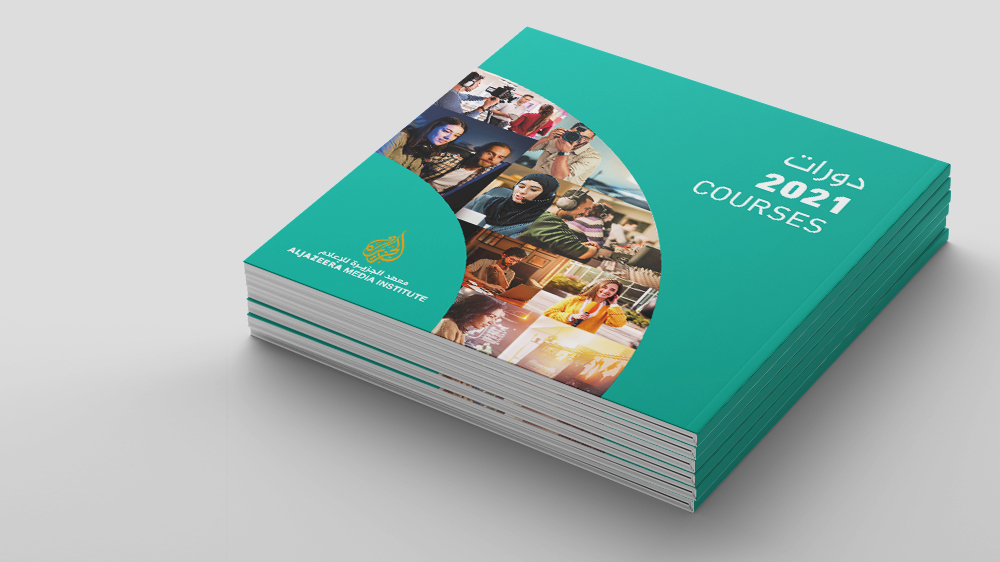 AJMI - Doha
Al Jazeera Media Institute has announced its schedule of 2021 courses. Director of Al Jazeera Media Institute, Mounir Daymi, said: "We are always keen to introduce new courses. This year we assigned more courses for young people such as The Young Speaker course, Mobile Photography. The Schedule of 2021 courses includes 100 media titles covering different media disciplines, through 188 training courses."
Mounir Daymi pointed out that the media skills courses attract a large number of participants in addition to television presentation and photography courses. He highlighted the prices of the courses to be subject to many discounts for many categories, especially since the aim of organizing them is to develop the skills of trainees rather than making profit."
The courses are sorted out into 12 categories:
· Television and radio journalism,
· Technical operation,
· Design and video editing skills,
· Digital media,
· Photography and artistic skills,
· media skills,
· Communication and public relations,
· Customised workshops,
· Diplomas,
· Courses for English speakers, and
· Newly added; online courses.
This year, the Institute has issued six new editions and seven academic researches on journalism issues and its development in the Third Al Jazeera Fellowship program.