News & Events
AJMI launches English version of Story platform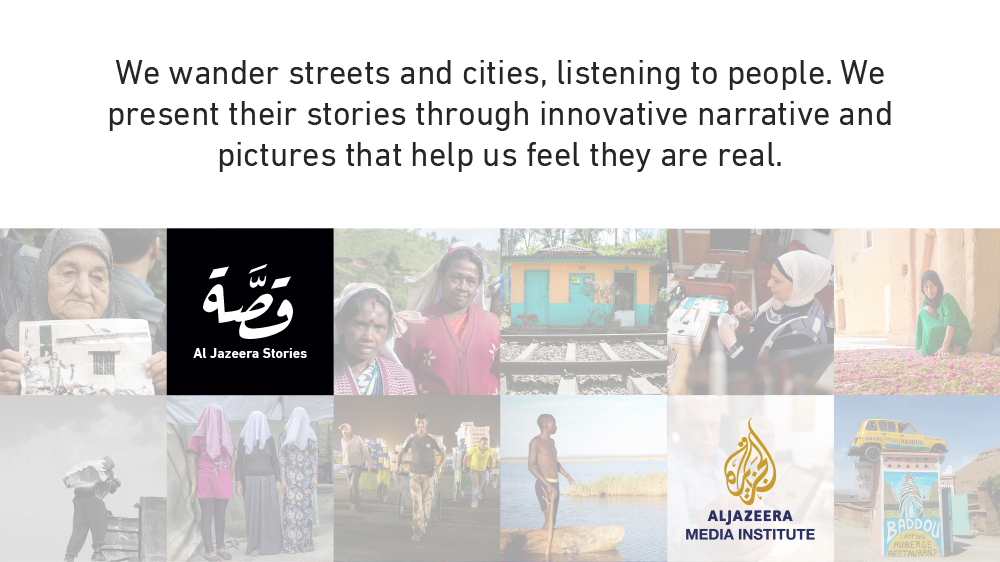 AJMI – Doha
Last Wednesday, Al Jazeera Media Institute launched its photo platform, Story, in English under the title Al Jazeera Stories on Facebook and Instagram, to mark the second anniversary of the launch of the platform in Arabic.
The idea of Al Jazeera Stories is based on short journalistic stories accompanied by professional photographs, telling people's stories and places around the world.
The platform's main idea focuses on trying to invent new methods of journalistic storytelling, starting with the question: How do we introduce new forms in storytelling without just visual dazzle and keenness on rapid technical developments? This is through the concept of journey, an approach that the platform is promoting to by urging journalists to roam, walk around, observe and provide their impressions, not opinions, about people's lives and their relationship to their environment; and attaching a professional photograph that presents the idea.
Since its launch on April 1, 2018, The Arabic Story platform has published more than 500 stories and images from 70 countries on 5 continents around the world, in collaboration with dozens of photojournalists of various nationalities.
The creation of the English platform is an effort to broaden the platform's audience and spread this new concept in the press among the largest number of journalists and photojournalists.
Click on the platform name to follow the English Story platform: Instagram or Facebook