News & Events
AJMI partakes in the First University Media Forum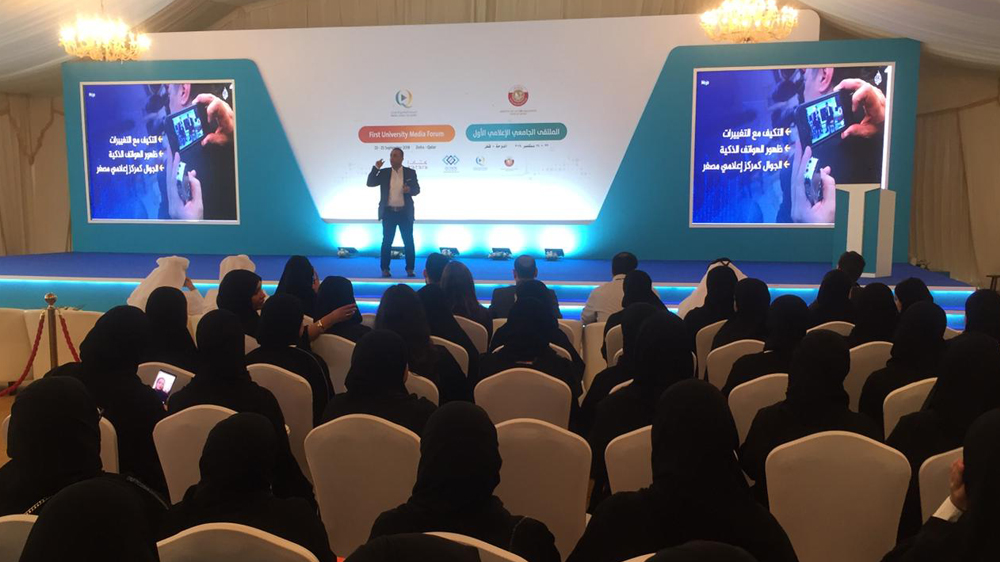 AJMI - Doha
Al Jazeera Media Institute partook in the activities and events of the First University Media Forum, under the slogan "Safe Space", on September 23-25 in Katara – the Cultural Village.
The institute's representatives introduced the participants and visitors to its vision and strategic objectives including its social responsibilities towards the local society. In addition to introducing visitors to the training opportunities available at the institute, a "Mobile Journalism" crush course was provided, during which the participants learned how to use the mobile camera and tools to develop audio-visual content.
The forum was organized by the Media Center for Youth of the Ministry of Culture and Sports. It aimed at providing an interactive incubator and a live platform for the ideas and creations of young people, promoting the freedom of youth in media practices, while adhering to the covenants of media work, as well as the preservation of customs and traditions in the Qatari society.