News & Events
"Al Jazeera Ambassadors" provide training online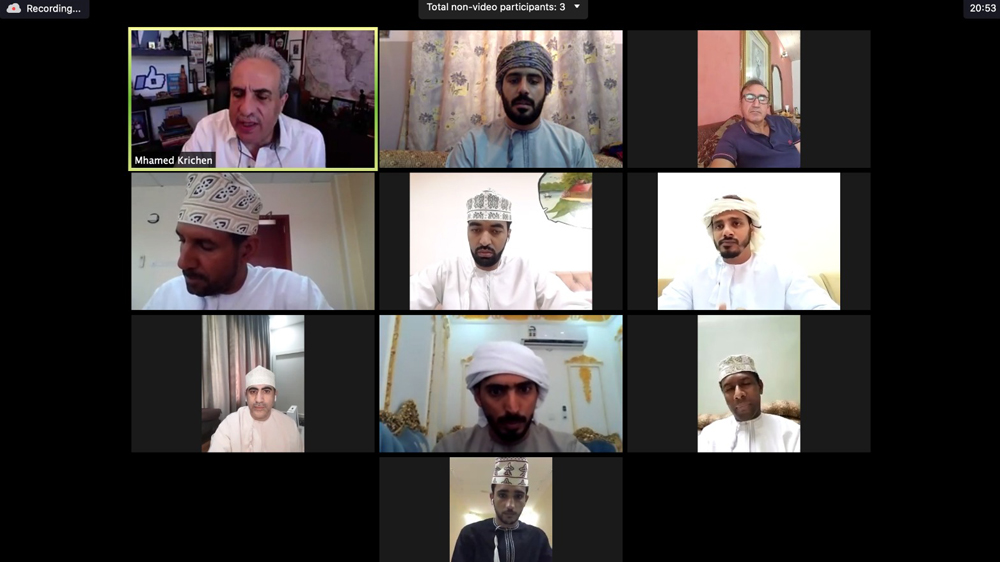 ​AJMI – Doha
As part of its "Al Jazeera Ambassadors" volunteer initiative, Al Jazeera Media Institute organizes a course on television presentation skills, presented by fellow Mohamed Krichen.
The course is held in collaboration with the Oman Journalists Association and attended by a number of reporters and journalists from all over the Sultanate.
The online course introduces the participants to the basics of television presentation, including studio and newsroom presentation, and the broadcaster's relationship with the editorial and artistic staff.
The participants also learn about the role of the television presenter, the importance of the voice tone, the mastery of dialogue and full understanding of the subject, and control of body language and emergency preparedness.
More skills including dealing with the teleprompter and the microphone, and the way the presenter works with the director, were also introduced and discussed.​