News & Events
The institute organizes a TV presentation course in London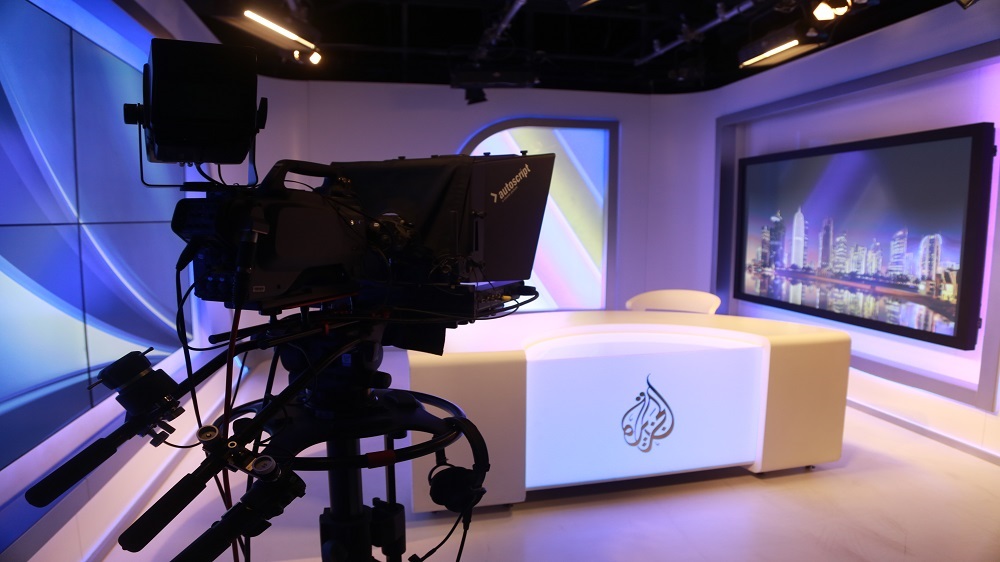 AJMI - Doha
The British capital London witnessed the launch of a TV presentation course on September 4 until September 6, for the first time in cooperation with Rawabet Company for Distinguished Development, as a part of the strategic plan of the Institute to expand off-border training.
The course is led by journalism expert and Aljazeera News Channel presenter Mohammed Krishan for a group of trainees interested in mastering media proficiency and skills necessary for professional TV presentation.
In this course, the blended training system was used, as some trainees attended the course in person while others participated via video communication (Zoom application).
The course starts by an introduction to TV career and its environment, then get trainees acquainted to studio and newsroom, highlighting the relationship of the presenter with the editorial and technical staff. Then the course focus on the role of the TV presenter and the most important qualities of the presenter such as attendance, voice, calmness, quick wit and focus.
By the end of the course, the trainee will be able to master television presentation skills including good language and expression, clear speech, voice concentration, proficiency in dialogue, subject control and finally how to control body language and be ready for any emergency.