News & Events
New Webinar e-learning platform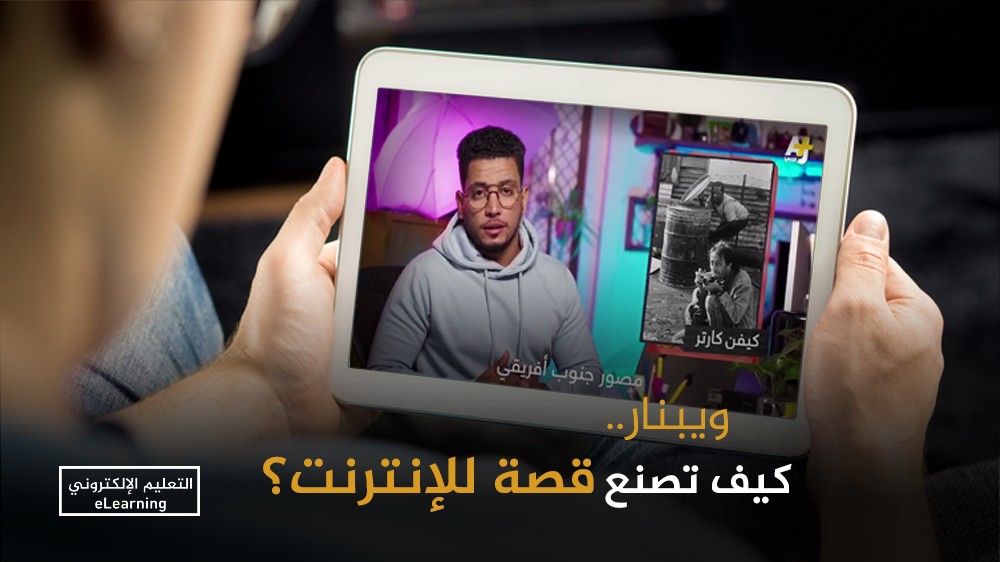 AJMI - Doha
The e-learning platform of the Al-Jazeera Media Institute is implementing a new interactive window entitled "How to create a story for the Internet". Mr. Ezzat Wajdi who is the content producer of AJ + Arabic will present and direct this session, which will be held on Wednesday and Thursday, 29 and 30 April, starting at four o'clock in the evening Mecca time.
This direct window will be an opportunity to answers a variety of questions, such: How did the digital platforms turned to be sources of information and news? How important is to define the target audience before beginning to produce the digital story?
The session will further details the types of digital stories, the stages of the story making for Internet, the basics of writing and publishing digital content, and the difference between the various platforms that allow publishing this type of content, through the experience of the AJ + Arabic platform.
The window will be transmitted through the application ZOOM (which allows the participation of 500 people), and it will be broadcasted live on Facebook pages E-learning as well as Al Jazeera Media Institute.
It is worthy of mention that the e-learning platform is working on producing a number of new training courses, including: press briefing, mobile journalism, digital marketing, Arabic language course for media professionals, photography...