News & Events
Interview With Trainer: Monther Abuswaireh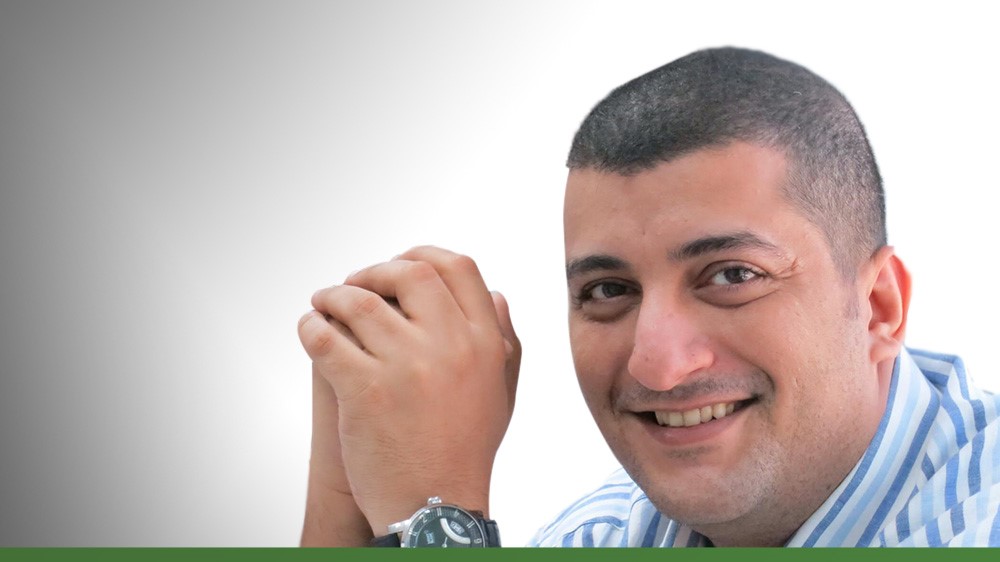 Monther Abuswaireh is the technical courses trainer at the institute for most of its public courses.
- Tell us about the trainer Monther Abuswaireh.
As a specialist in digital editing techniques, visual and auditory effects, and graphic designs, I have more than 15 years of technical experience. I had performed several courses for major institutions across the Arab region, both governmental and private sectors.
- Why acquiring technical skills is important in our time?
The technological revolution and its rapid development, these days in several fields including media, obliged the individual and institutions, to train their employees and help them acquire necessary technical skills. In order to be able to use the latest equipment such as cameras, broadcast devices, montage programs, graphics, motion graphics and sound recording.
- As a trainer for a long time, where do you find the joy in the field of training?
I, personally, enjoy when I give information to the trainees, and notice their passion to receive more and their real enthusiasm to develop their skills, showing genuine desire to learn.
- Are there certain technical rules that you would like to shed the light on?
All media computer programs require a great effort from the trainee, during and after the training course. They have to practice the program continuously, and work hard to develop themselves, later, by taking advanced and complementary courses that enable them to enter the labor market.
- Is there any advice for those who would like to attend the technical courses?
I advise the trainee to know the basics of their specialization, before attending the technical course that he/she intends to approach.
- Last word
I advise everyone to go out of their way to develop their basic and professional skills, in order to keep up with the changes and technological developments in the labor market.