News & Events
Success Story : Aziza Mohammed Nour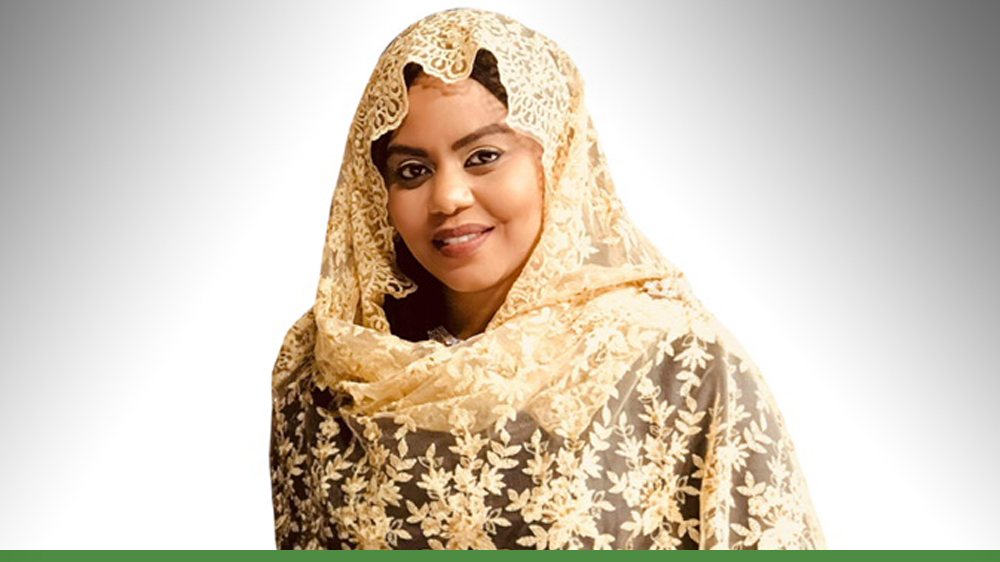 AJMI - DOHA
- Tell us more about Noor.
A Sudanese journalist, I was born in Libya, where I lived my childhood years. I was fond of media when I was at high school. I prepared and presented the morning program at school, was also presenting official ceremonies at the Sudanese Cultural Center in Tripoli. This was a period full of particulars that directly influenced the formation of my hidden media personality which I discovered later on.
I graduated from the Faculty of Pharmacy at the University of Tripoli in Libya. I joined Sawt Africa Radio as a presenter in the English Department in 2005. I also contributed to the writing of articles in university journals. In 2010, I established "Media Quality" company in the UAE. In the same year, I joined the California International American University branch in Dubai to study media and graduated with a high diploma. I also officially registered as member of the Sudanese Journalists Union in Khartoum in 2012, which represents a medal for journalists in Sudan.
I worked as a field correspondent for Sudan's Al-Shorouk satellite channel and a correspondent for the Sudanese radio station from Libya. I also worked as a correspondent for the German Press Agency from Libya. I am currently a news producer in the Turkish news channel "Al-Nabaa".
- What are your hobbies?
Talking about my hobbies leads me to a deep space full of subjects that are characterized by creativity, reading English and Arabic literature and poetry especially, in addition to having some tries to draw nature. My hobbies associated with my work are my passion for watching documentaries, and my ambition to develop my skills and professionalism in documentary filmmaking. I may have a more detailed recording memory…
- What courses did you attend at Al Jazeera Media Institute?
I attended a number of courses at Al Jazeera Media Institute including: TV news presentation, voice over and dubbing, writing for the image, TV reporter. The addition of quality has refined many of my weaknesses and opened up my perceptions more institutionally.
- What skills have the Institution's courses developed in you?
I have managed, through a number of courses under the supervision of the best media professors in the Arab world, to develop my media skills and enhance my academic knowledge. For example, I have made more progress in my voice performance with Dr. Amna Omar.
I was also trained on TV news presentation, which I have always been passionate about, and became more confident in the dialogues in front of the camera and the use of the reader with the automated reader with Laila Sheikhly. Also, became more close to the art of writing for the image with Professor Fawzi Bushra, and in the TV correspondent course with Mr. Amer Lafi which added several new skills and deepened my knowledge of my career.
- What is your media message?
As far as the message of "Media" is concerned, I am eager, look forward and work hard to provide content that attains knowledge, constructive influence, and contributes to the development of society and its advancement intellectually and efficiently. It is not only a fourth authority, in many cases it is rather a first authority, sometimes an absolute authority, an absolute power so that I try hard to equip myself with enough knowledge to deliver my message in the best efficient way.
- How do you see training for the media professional/journalist: is it a demand or a luxury?
Media training and continuous learning are a demand and necessity. The concept of professionalism and excellence - especially in our fast-growing world - can only be achieved through hard work and be always up-to-date on the new in the field; especially the close knowledge of unique curricula such as Al Jazeera's training offerings which are exceptionally different and obviously professional.  
- Last word …
Thanks to the organizers of this great scientific organization, which actively contributes to deepening the academic and practical knowledge of media and creating unlimited horizons of success?
I would recommend that my colleagues not hesitate to attend the Institute's courses, which will undoubtedly pave the way for professionalism and excellence, and that the media is a trust and a message. It is necessary to abide by its implicit and objective ethical code to set ethical standards as a criterion for us to create a kind of self-censorship to preserve the honor and reputation of the profession. The values of society and its spiritual and moral values, and the preservation of the best and highest values of our societies.