News & Events
10 YEARS OF THE AL JAZEERA AMBASSADORS INITIATIVE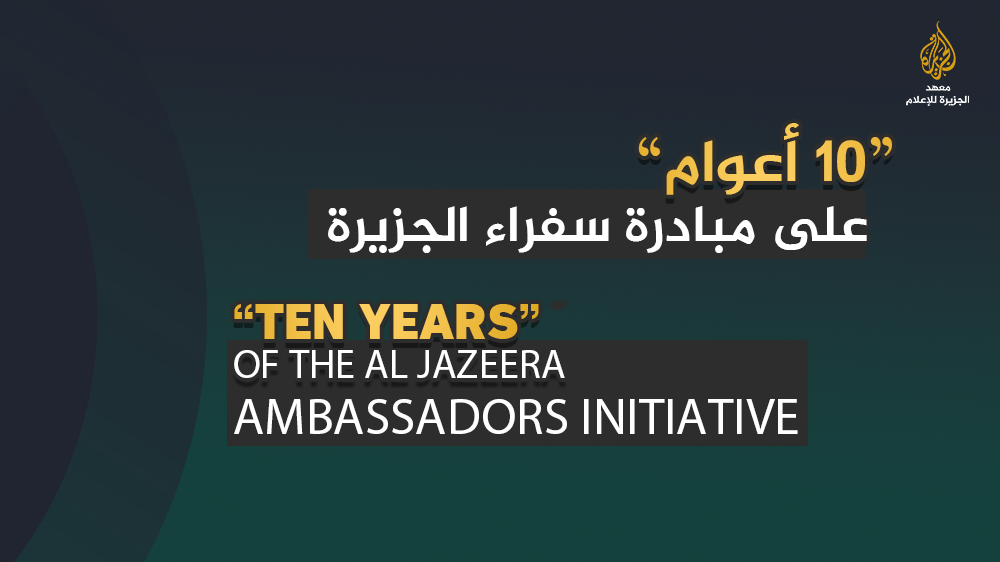 AJMI - Doha
Al Jazeera Ambassadors Initiative of Al Jazeera Media Institute is commemorating its tenth anniversary since its founding in December 2012 on the same day as International Volunteer Day.
The initiative has held 447 training sessions for 13,000 trainees over the last 10 years in a variety of media disciplines, including news verification, mobile journalism, investigative journalism, and other media disciplines.
The main beneficiaries of this project are university students, young media professionals, amateur journalists, union workers, and staff members of independent media organizations.
Al Jazeera Media Institute's mission is to develop media talent both inside and outside of the Arab world by sharing the message and ideals of the Al Jazeera network as well as the knowledge and expertise of its employees through free training programs.
The program is founded on the idea of voluntarism, with a group of Al Jazeera Media Network journalists providing training to share their knowledge of the media industry and create a leading generation of media professionals.
The goal of this program is to give young journalists access to the same kind of top-notch professional training that Al Jazeera Media Institute provides to its trainees in Doha.​​