News & Events
"Al Jazeera Ambassadors" held a MoJo course in Gaza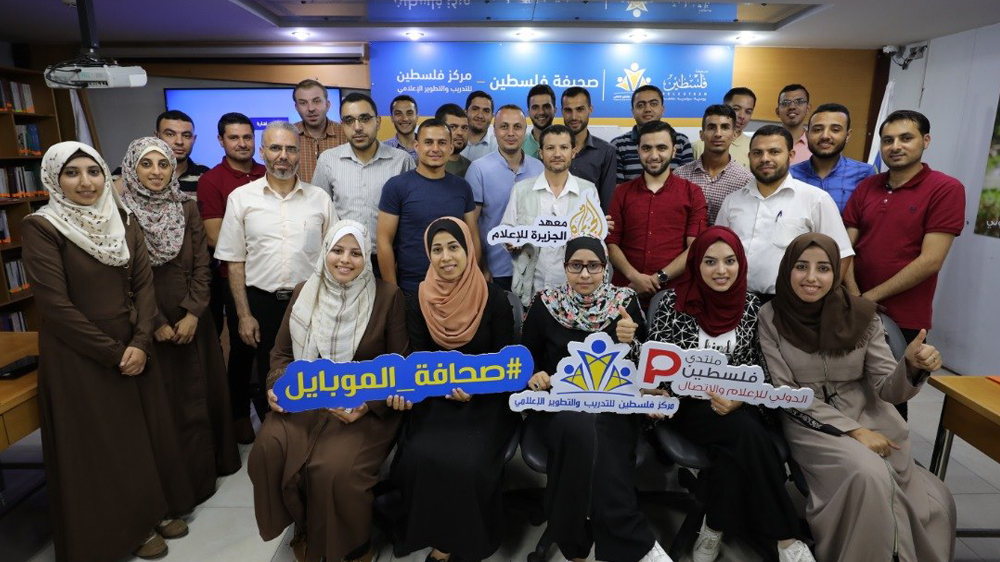 AJMI - Gaza
Last July, Al Jazeera Media Institute organized a "Mobile Journalism" course in the Gaza Strip as part of its "Al Jazeera Ambassadors" volunteer initiative. The course, which was held in collaboration with the Palestine International Forum for Information and Communication, was attended by 28 trainees who received explanations and information provided by Hisham Zaqout, Al Jazeera Arabic's correspondent in the Gaza Strip.
Commenting on the interaction of the participants in the course, Hisham said: "The atmosphere of the course was full of enthusiasm and keenness to produce TV reports by smartphones for which they worked very hard. They were able to produce a distinct set of TV reports. They have produced it all - photography and montage - with their smartphones."
Participants were trained on the basics of television work through smartphones, the way ideas were chosen, and the optimal use of smartphone applications for photography, and then worked on producing the reports they produced using special application.
Al Jazeera Ambassadors is a non-profit volunteer initiative launched by Al Jazeera Media Institute in 2012 to train young media professionals inside and outside the Arab world. Its vision is to communicate the message and values of al Jazeera network, and to convey the experiences and skills of its employees through free training courses. The initiative is based on the principle of volunteerism where a group of Al Jazeera Media Network journalists and media professionals provide training to spread their expertise in the journalism profession and build a new generation of professional journalists.