REPORTER'S NOTEBOOK: 'Quacks' - illegal, non-registered healers - are a subject worthy of scrutiny by the media in India. But what do you do when the communities they operate in don't want you to talk about it?
Lucknow, Uttar Pradesh, India - Towards the latter half of July 2020, the second wave of the COVID-19 pandemic was in full swing in India. 
My work as an independent journalist took me to Bahraich district situated on the India-Nepal border from where I had heard tales about non-registered medical "practitioners" - commonly known as "quacks" - "curing" COVID-19 patients. I was told that people from cities like Lucknow were flocking there to get treatments.
Bahraich is one of the most populous districts of  Uttar Pradesh, India, situated about 342 miles northeast of the national capital of New Delhi. This particular district had not been reportedly as hard hit by the pandemic as other areas of the country despite not having good healthcare facilities or resources to tackle the situation.
I suspected that this may be because of the lack of COVID testing available in many rural areas of India and that this village might be another example of India's forgotten COVID victims, which I have reported on for Al Jazeera in the past.
As I began talking to the local people, as well as my own colleagues and friends there, I discovered that large numbers of people were choosing not to go to the state-run medical facilities for treatment of cold and flu-like symptoms commonly associated with COVID, but were instead visiting "quacks" who are often more convenient for people in rural areas, are cheap and are, in fact, often more highly trusted. 
But these non-registered medical practitioners are banned in India because they are not qualified medical practitioners. The Indian state is now clamping down on these practitioners, with prison sentences of up to a year in jail and as much as 500,000 rupees ($6,670) in fines for those found guilty of "quackery". Despite this, they continue to operate illegally and flourish in rural parts of India, where the local populations often trust them completely.
According to the Indian Medical Association, there are more than 1 million quacks operating illegally in India but there is no data on how many deaths occur because of people visiting quacks instead of professional health practitioners.
However, one major issue in India is people dying from infections contracted from reusable syringes which are typically used by quacks but not in state-run medical facilities.
The main reason that these quacks remain the first available point of call for many, particularly in more remote communities, is that access to qualified doctors, hospitals and general healthcare facilities is often difficult. According to the National Health Profile 2017, in India there is only one government doctor available for every 10,189 people, one government hospital bed for every 2,046 people and one state-run hospital for every 90,343 people. Clearly in more remote areas, the ratios can be even more severe or the distances people must travel to state-run facilities are much larger, as hospitals and clinics are fewer and further between.
Chasing the story 
I wanted to find out more about the prevalence of quacks in India so I travelled further into the countryside. When I reached Dihwa village in Bahraich district, I found more than a dozen people sick when the second wave of COVID-19 was at its peak. 
The village headman confirmed that the entire village was bedridden owing to a high fever, coughs and cold symptoms. 
An elderly man with a high fever had initially been treated by a quack and then, when he failed to recover, was rushed to the state healthcare facility situated in the district headquarters. Despite being only eight miles away, it takes villagers over an hour to get there because of lack of transport and poor roads. It was too late. The man, sadly, was declared dead on arrival.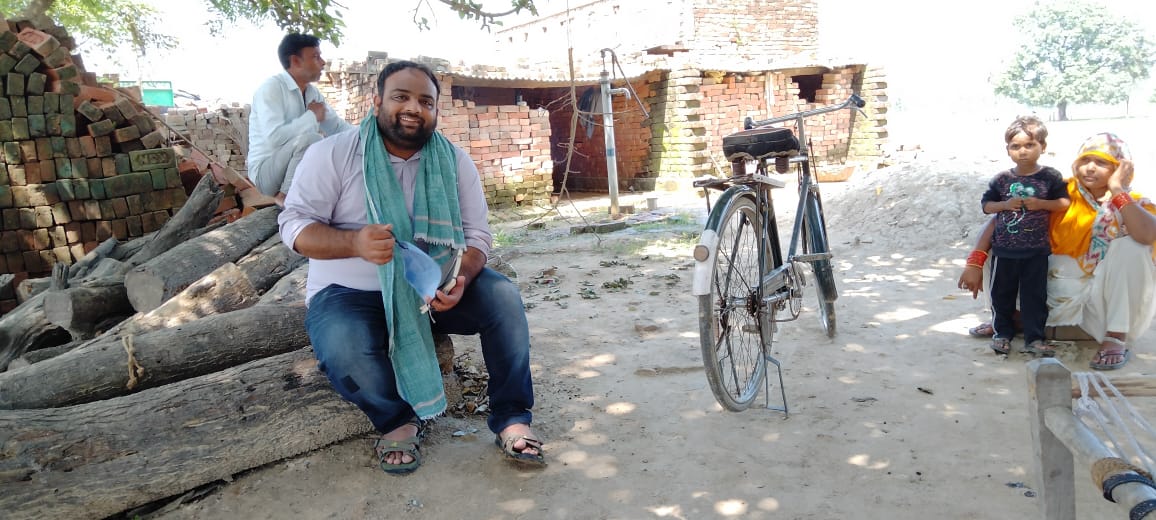 In Dihwa village, which has a total population of 1,000 people, there are two quacks who openly offer their services. One of them was trained by his grandfather and has continued the "family business" while the other was working at a pharmacy and later shifted to work full time as a quack. 
As most people in the village rely on these illegal quacks, I found that few were prepared to speak to me about the issue. The quacks themselves were quickly tipped off about the presence of a journalist, and villagers hid them away while I was visiting the village.
Of those community members who did speak to me, in the main they tried to convince me not to cover the issue. One middle-aged man, who did not want to give me his name, explained that these quacks are like a "God" to the villagers because the nearest state-run medical facility is about 5km (3 miles) away from the village, is staffed by only two doctors and lacks even the most basic medical equipment.
'If you report about the quacks and they are arrested, people will die and you will be responsible for their deaths'

 
It only takes about half an hour to reach this facility by road. However, there is a lack of ambulances so those who do wish to go there must rely on rental cars which cost a large sum of money. The majority of the population here are on daily wages and simply cannot afford it. As a result they have to resort to taking ill family members on motorcycles or in pedal rickshaws.
"If you report about the quacks, the administration will swing into action and the quacks will be arrested," the man told me. "If they are arrested, there will be no one to treat us. People will die and you will be responsible for the deaths." 
Later in the day I was able to convince the villagers to let me meet one of the quacks by showing how previous articles I had written focused on poor infrastructure rather than their illegal practices. I was also able to speak in the local dialect and take time to drink tea with the villagers and listen to their concerns. This went a long way in my favour. Eventually, I was granted one meeting with one of the quacks - a middle-aged man - at his small clinic, which was located in a small shop outside his house at the southern end of the village.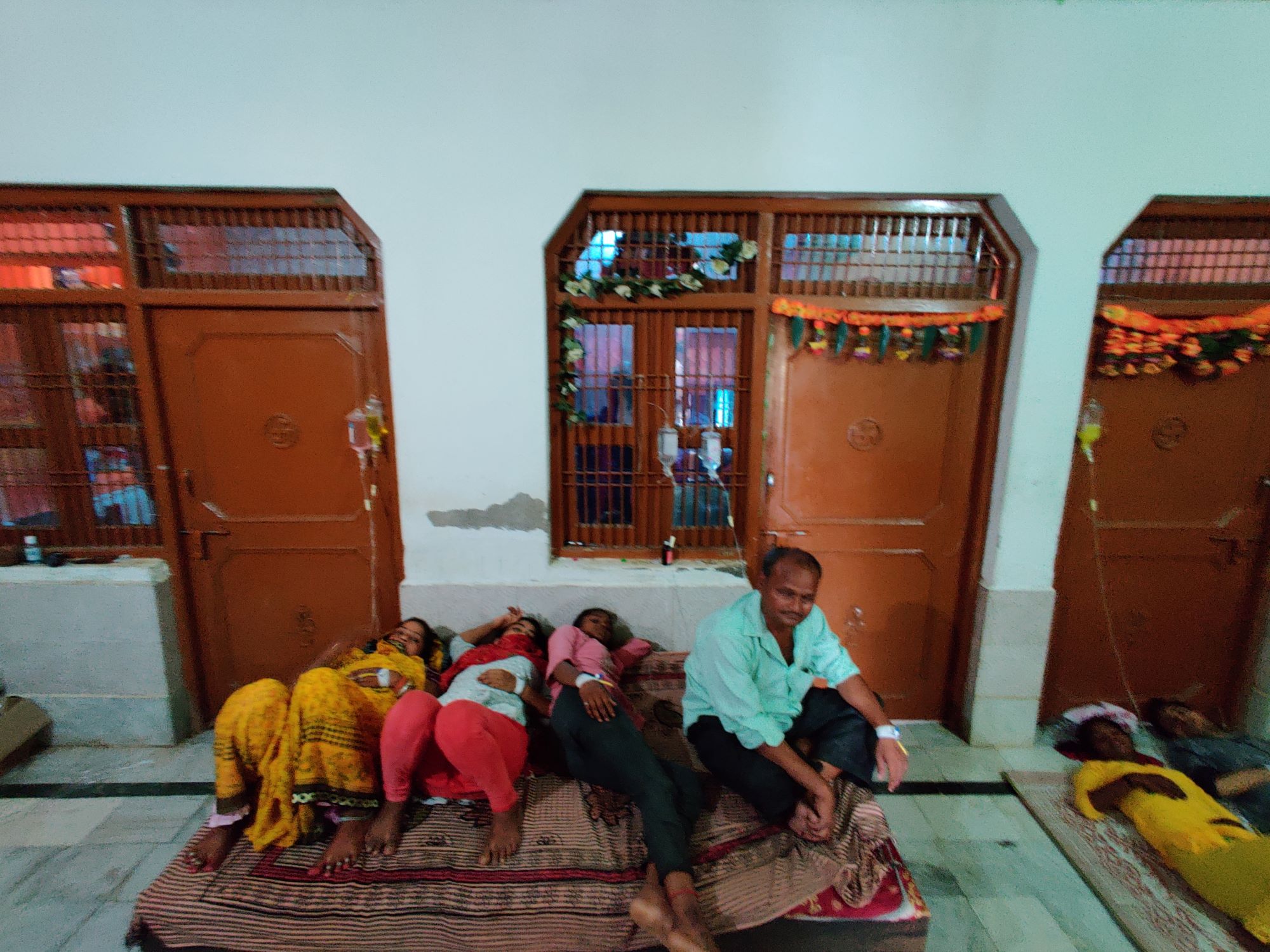 At first, he denied that he was treating patients and said he was only providing basic medicines for headaches, stomach aches and other minor issues. 
As he was denying this, however, he proceeded to treat people arriving at the clinic. A woman carrying a child under a year old came in saying that her child had vomited seven times in three hours and was unconscious. The quack gave the child an injection and told the woman to monitor her son's temperature and give him an oral hydrating solution to drink.
The quack was careful - more for my benefit than hers, I felt - to tell the mother to take her son to a healthcare facility if he vomited again. Fortunately the child stopped vomiting. 
'You will have blood on your hands' - the story goes wrong
In the meantime, about two dozen men had gathered outside the clinic. With hindsight, I believe the quack had tipped them off about my presence. Some of the men had sticks in their hands and they started inquiring about my identity and the purpose of my visit. I told them I was a journalist and had come to the village to cover a story about the COVID-19 situation because a large number of migrants working in cities had returned to their villages after the virus had started claiming more lives in north India earlier in the year.
I was able to convince a few that I was a journalist just trying to understand the COVID-19 situation in villages, but a couple of them were adamant that I leave immediately. They implored me not to write about the quack. One of the men said: "We have only one person who is not a doctor but is no less than a doctor. So please spare us because if anything happens to him, the entire village will suffer and you will have blood on your hands."
I thought it better to leave the spot, so I sat in my car for a bit and then left the village. Some of the villagers made sure that I actually left the village by following my vehicle till I had reached a town about 7 miles away.
I had left the scene of an important story with very little to go on. So, as soon as I left the village, I started to think carefully about where I had gone wrong with reporting this story from the field. 
I came to the conclusion that I had been overconfident about pulling off this story without the help of a local person. Had I been accompanied by a local person, it would have given me more of a chance to explain myself. Despite the fact that I spoke in the same dialect, I failed. This is where I feel the importance of having a local journalist or a fixer (I dislike this word because it diminishes the hugely important role that local people play in helping journalists from outside deliver their reports) comes in.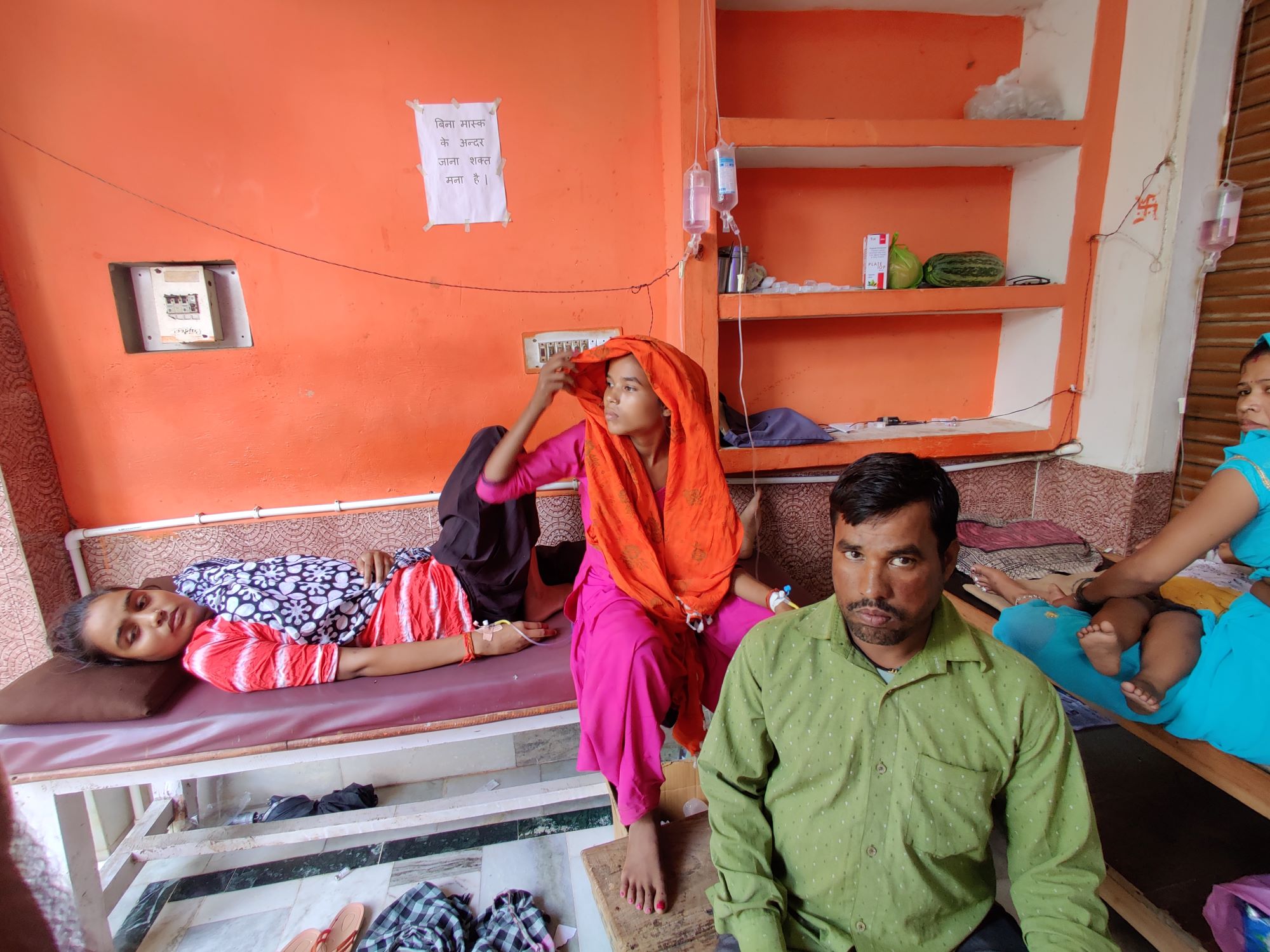 So, I did some research and visited the village again two weeks later, this time with a local contact named Mohammad Riyasat. Unfortunately, I was identified by a villager in the nearby town market who recognised me from my first visit. As soon as I reached the village, the same people were waiting for me. I greeted them and they reciprocated, I was offered water and sweets as a welcome gesture which I accepted. I again miscalculated the situation as I started to think that things were going in a positive direction but once again, I was wrong.
As soon as I asked the villagers about the doctor, COVID-9 situation and healthcare facilities and, finally, about the quack they showed alarm. "Report on the poor road, joblessness, anything you want but not the doctor," one person said to me. "We know he is not qualified but he treats us. He is available whenever we need him. He does not shoo us away like the doctors do at a state-run facility." I left after half an hour. 
Two months later - changing tack
In the last week of September, I went to the Firozabad district in the central-west part of Uttar Pradesh to report on another healthcare crisis and here I was accompanied by a local journalist who was reporting for a regional channel which made my job a bit easier. He helped me to build a good rapport with the villagers and even the quacks seemed to feel more confident about sharing their stories with me. This time, several children had tragically died from suspected Dengue Fever over a two-week period.
In this semi-urban area, the entire population of three villages - hundreds of people - were bedridden. In one of the villages, the primary healthcare centre (PHC) was closed and locked up. I contacted the Chief Medical Officer for the district to ask why this was, but I did not receive a response. A local junior doctor told me - off the record - that staff had been diverted to the district medical college when suspected Dengue Fever cases started to rise. Normally, the PHCs are meant to be the first port of call for the villages. 
Because of this, more than three dozen people had been admitted to the clinic of a non-registered "medical practitioner" - a quack. Few of the cases were serious and the quack was continuously monitoring them.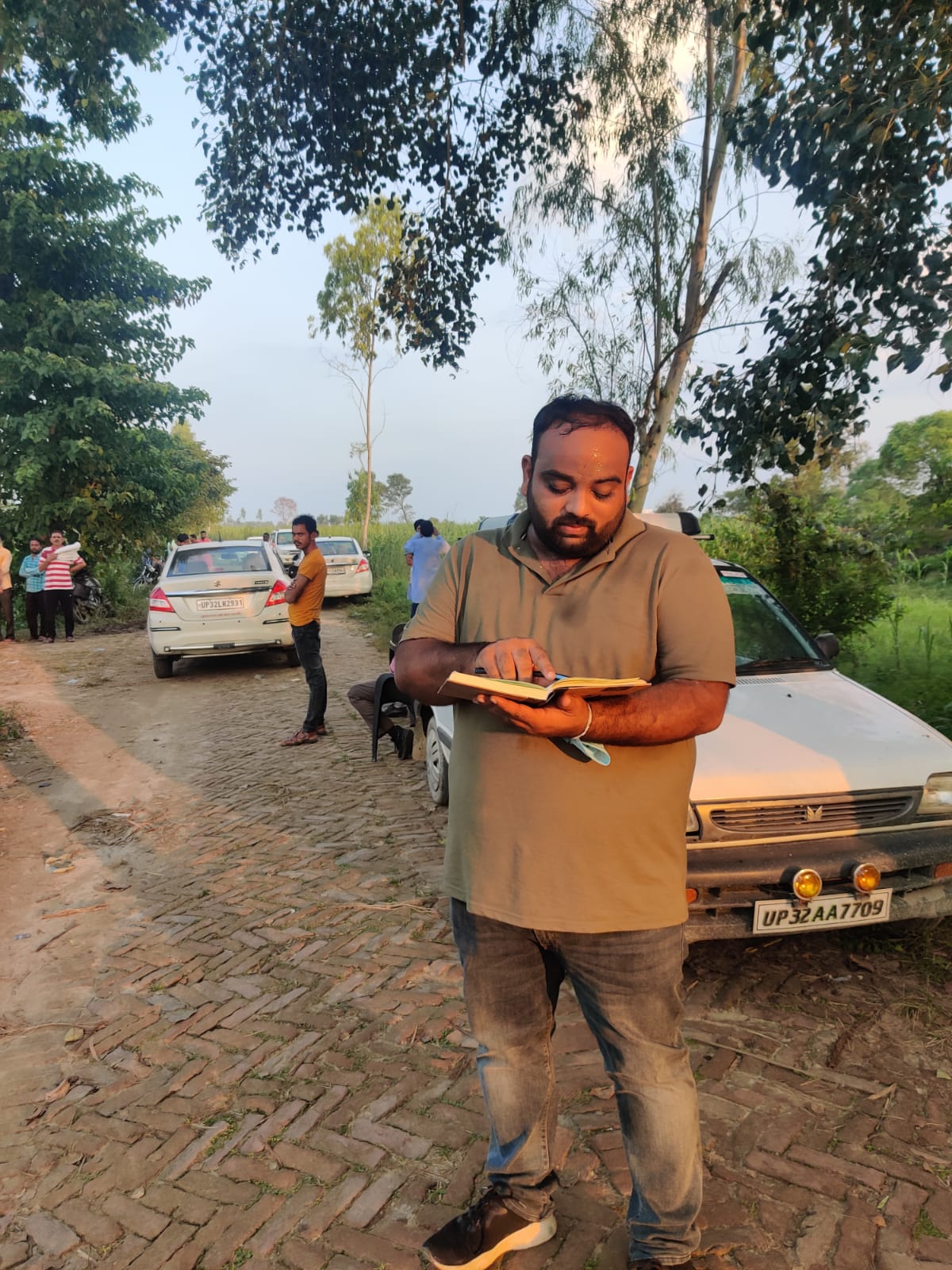 I found the same situation at three other clinics being run by non-registered "doctors" within a radius of 1.5 miles. At one such clinic, the quack who introduced himself as "A Kumar", claimed that people would die if he and other such practitioners did not attend to the patients.
"Sir, the entire village is suffering from Dengue and state-run facilities are overcrowded," he said. "There is no place for a sick person to get admission and many people will die if we stop treating them. Those who are sick are mostly children and I cannot stop giving them basic medicines which can save their lives."
While I was talking to him, another villager questioned me about the purpose of my visit. I politely replied that I was a reporter and had come here to report on the Dengue Fever situation. The villagers in this village were cooperative with me despite the fact that police cases had previously been lodged against eight of the quacks.
I believe that this was largely down to the fact that I was accompanied by a local journalist this time and that I talked at length with people to gain their trust before I took out my notebook.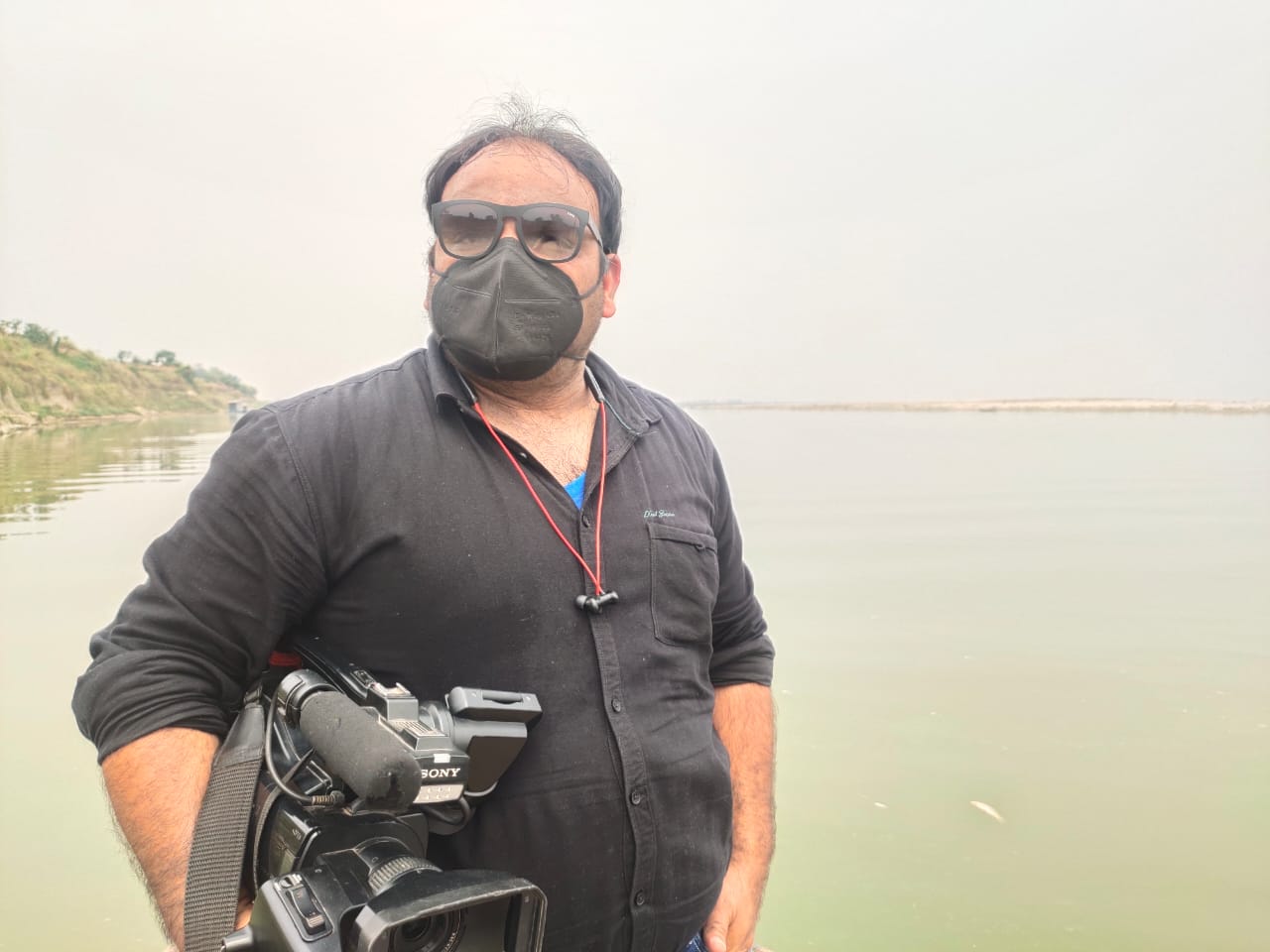 One patient who was being treated was in pain and was shivering with a high fever. She was very angry and frustrated by what she saw as the government's failure to contain this outbreak of suspected Dengue Fever in her village. 
I asked her to describe her own experience to me. She said she had first gone to the district hospital about 4 miles away from her village in the first week of September but had been turned away because it was full. Next, she had gone to a private clinic in Firozabad which was also about 4 miles from her home. That clinic charged her about $200 for drugs administered through an IV to treat her fever. She had to leave before she showed any improvement, however, because she could not afford to run up more of a bill. It was only then that she decided to come to the quack's clinic where she was not charged much and her condition was now getting better.
On the whole, quacks - like government hospitals - do not charge for consultations. Instead, they charge a small amount for prescriptions and medications (which are free from government clinics). These are rarely more than $1, however. This compares to between 300 rupees and 500 rupees ($4 to $6) for prescriptions from private clinics.
Venturing into unfamiliar territory
On my way home, I realised that I had been able to talk much more freely with quacks, their patients and other villagers because I had struck up conversations and tried to mix with local people rather than asking direct questions. 
Also, I left my camera in the car which seemed to put people at greater ease and made my job easier. I remembered how people had become suspicious while I was in Dihwa village, often because of my camera. Being with a local journalist who knew the area well was a great help in getting people to open up to me.
I advise all journalists to first try to absorb the local environment and atmosphere before reporting on a sensitive topic. Only start reporting when you are confident enough that you will get every element of the story done. When you are venturing into unfamiliar territory, do not hesitate to get help from a local journalist, credit them in the story and pay them their dues. I have not named the local TV journalist who accompanied me on my final visit because he has a staff job with a TV company in India and does not wish to be named. 
Take out your camera and other equipment out only when you see that the mood is in your favour and you try to know when it is time to pull yourself out of the situation. I now believe that respecting the sentiments of your subject/case is one of the most important aspects of reporting on sensitive topics. 
Another very important point that I learned was that journalists need to do their homework. Before I reached Dihwa, I should have made some phone calls to find out more about the population of the village, the temperament, their beliefs, even how I should speak and what I should wear so as to avoid people becoming suspicious of me.