Journalists can use virtual reality to get a much clearer view of what is happening on the ground during conflict or other major events. This is how it works
 
What does it mean to live in the same tent for seven years? With cold winters and hot summers, and conditions that worsen to the point that you have to sew the cloth of the torn tent in order to protect against the elements? That's exactly what happened to one displaced Syrian child, Heba. Put on the virtual reality goggles, come with us to this tent, and listen to the story. 
This is the sort of coverage we provide at Frontline in Focus. Each time we cover stories of displacement and refugee camps for humanitarian organisations and media groups, we strive to highlight the unique aspects of each story that make it different from the others. This is what virtual reality helps us to do.
As the war in Syria enters its 11th year, written or illustrated material is no longer enough to cover it. Rather, we found that we need to transport the audience into the tent so that they realise that each tent is not the same, and that the stories of people in conflict areas are different. To this end, they can wear virtual reality goggles or watch a 360° report.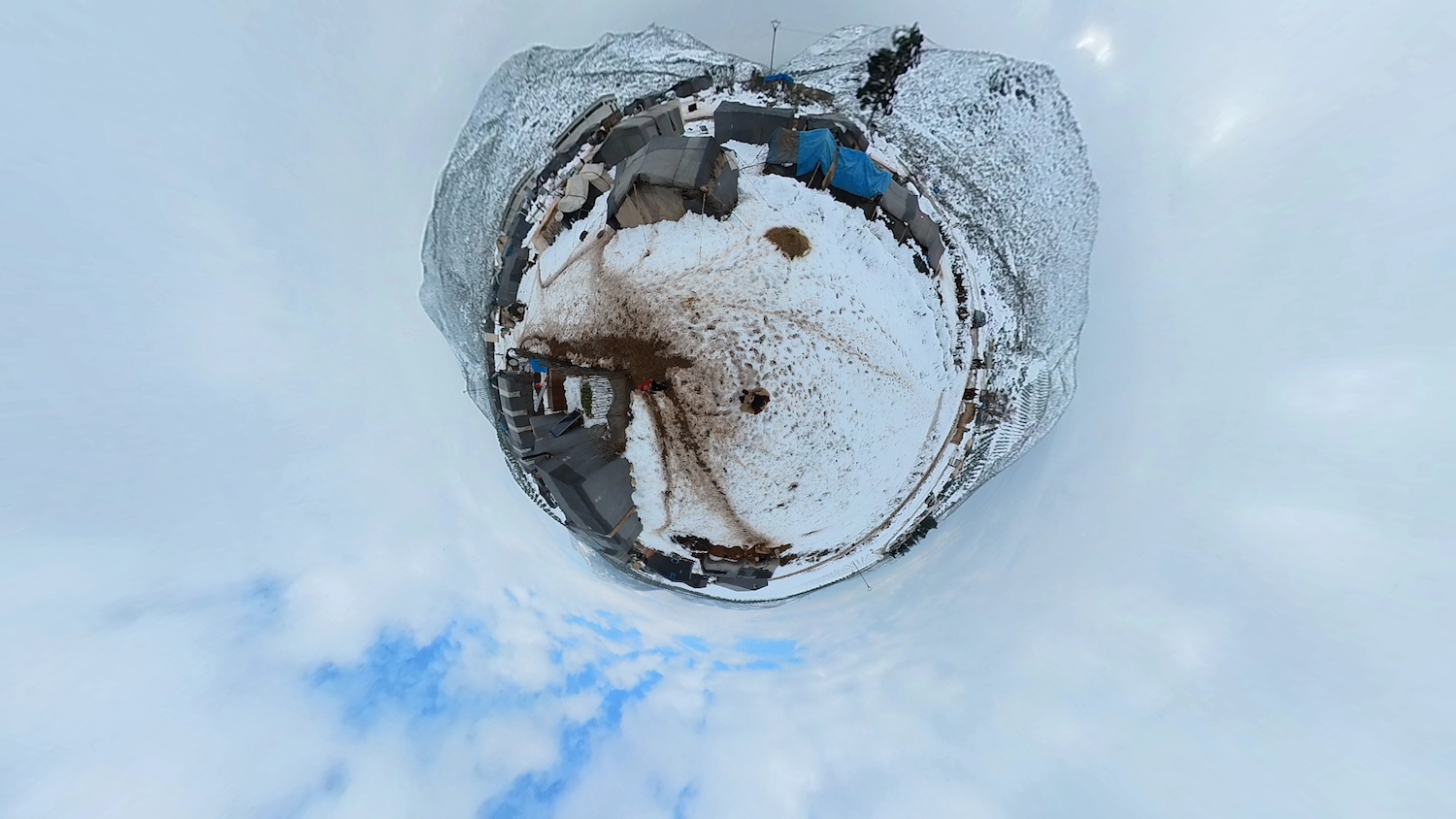 We can also use augmented reality technology. Augmented reality only requires a person to point their phone to a spot in their room to see and hear, for example, the story of the Syrian girl Jana who told us about her dream room while standing next to her tent. 
Virtual reality techniques can be used to transport media and humanitarian personnel to the conflict zone in Syria, helping them build their story from the ground or just simply to understand more of what is happening there.

All they need to do is wear virtual reality goggles and, through a coordinated live broadcast, they can walk around a refugee camp or an area related to the story they're working on and ask questions in real time. For example, one journalist living in the United States found it remarkable that some camps depend on solar energy as their primary source of energy - that journalist was only able to develop this angle to the story as a result of using virtual reality technology. 
Bridging a gap
To take part in a virtual reality "tour" of a specific area, an event is coordinated in advance with the journalist or humanitarian organisation.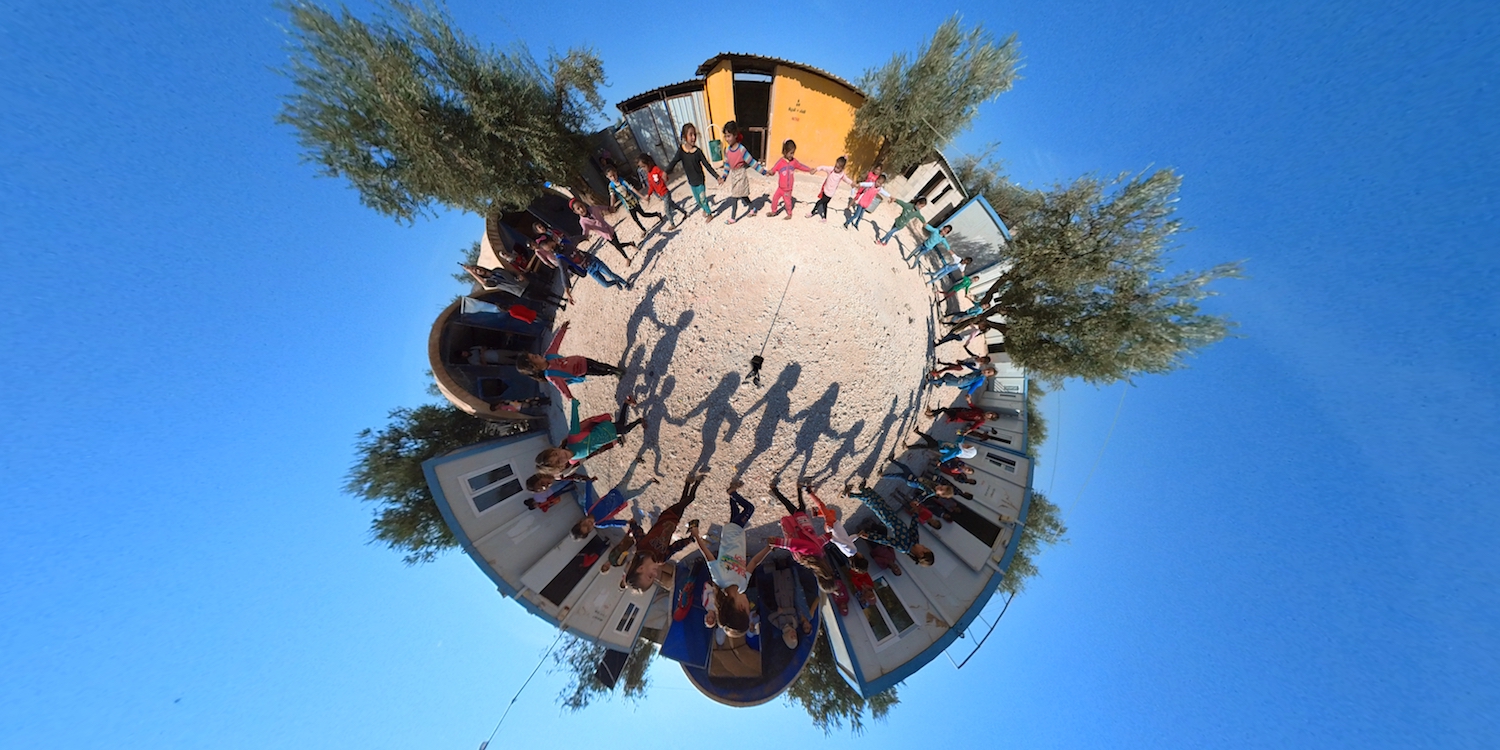 To provide this, a local team trained in the use of 360° cameras provides raw material for stories of humans in conflict areas. 
The local team conducts a live broadcast from the target location. The video is broadcast through a 360° camera that allows participants to explore the location from wherever they're based. They are also provided with live translation in case they do not speak the local language. They are able to direct the team to explore specific areas of the location through the live broadcast. 
The story of this archaeologist who toured Harim Citadel might help explain the concept: 
At the end of the session, the participant will not only get answers to their questions, but also videos, in traditional format or 360°, all of which can be agreed upon beforehand. This will aid in building a story. 
Producing a story with virtual reality
Virtual reality is the use of technology to create a three-dimensional environment that simulates actual reality in a way that allows the audience to interact with their surroundings. As a result, the audience no longer experiences the story as an outsider, but rather becomes part of the story. This can be achieved in several ways, the most effective being through the use of virtual reality goggles that enables the user to view the story from all angles.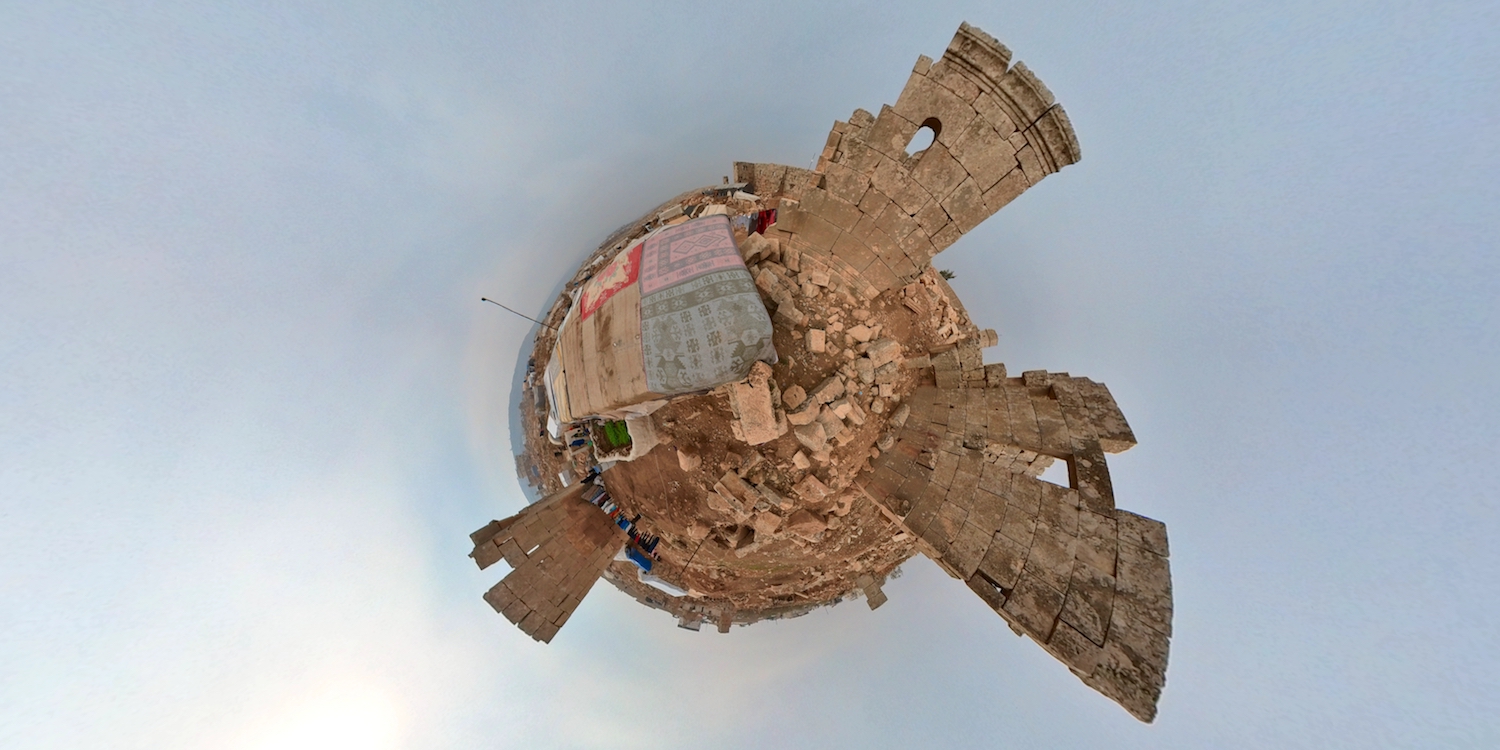 The question isn't only where to start, but also understanding why there is a need to produce stories using virtual reality and 360° video in a world where the demand for digital skills continues to grow. The goal is to create greater and more realistic interaction with the audience, in turn producing a greater impact on the audience, which is the ultimate goal for journalists in the production of media. 
YouTube also allows you to view stories using virtual reality technology. All you need to do is click on the virtual reality goggle icon and place your phone within the goggles to find yourself inside the event. 
This story, for example, takes you directly to the front lines in Syria. It allows you to walk with a displaced Syrian - Abu Ibrahim - who is living about 300m away from his home in the Syrian city of Tadef, located east of Aleppo. Ibrahim tells us how the war prevented him from returning to his home and how he now lives in the destroyed house of his friend. 
Presenting stories in this way can attract more interest from the public, who are now following new and modern developments, especially with the entry of major institutions into the field of metaverse, virtual and augmented reality, which many believe will dominate the technology market in the coming decades. 
Frontline in Focus currently operates from Syria, Libya and Yemen. We also launched the TinyHand platform three years ago, which specialises in covering stories of children in war zones, areas in which children are the most vulnerable.