On the eve of the first anniversary of the killing of Shireen Abu Akleh, Al Jazeera's Senior Correspondent in Palestine, her colleague commemorates the compassion, integrity and professionalism which made her the extraordinary journalist and human being that she was
As we travelled from Jenin to Nablus, accompanying the body of Shireen Abu Akleh to the Forensic Medicine Institute at An-Najah University, villagers came out to the crossroads and scattered roses on the Palestinian Red Crescent ambulance carrying her body. 
In some of the towns, like Sileh Al-Dahr, they insisted that Shireen not pass through their village except on the shoulders of the mourners. Our hearts were heavy with sorrow.
Following behind the ambulance carrying Shireen's body, her friend and colleague, Givara Budeiri, was overcome with emotion and said to me: "Whenever you refused a request from us or we felt unable to ask you for something, we would send in Shireen. What are we going to do now?"
Truly, this was Shireen. She was a compassionate human being first and foremost, earning the trust of her colleagues and subordinates alike. She was a source of comfort for their troubles and an embodiment of professionalism.
Shireen was the role model against whom I, and many colleagues, measured ourselves in terms of professionalism, ethics and humanity. She never refused anyone who sought her help, never made a mistake in her work, never fell short and never complained about any task assigned to her. She bravely faced the challenges and risks of her job, always learning and teaching. She was a teacher at Birzeit University, as well as previously being a student there.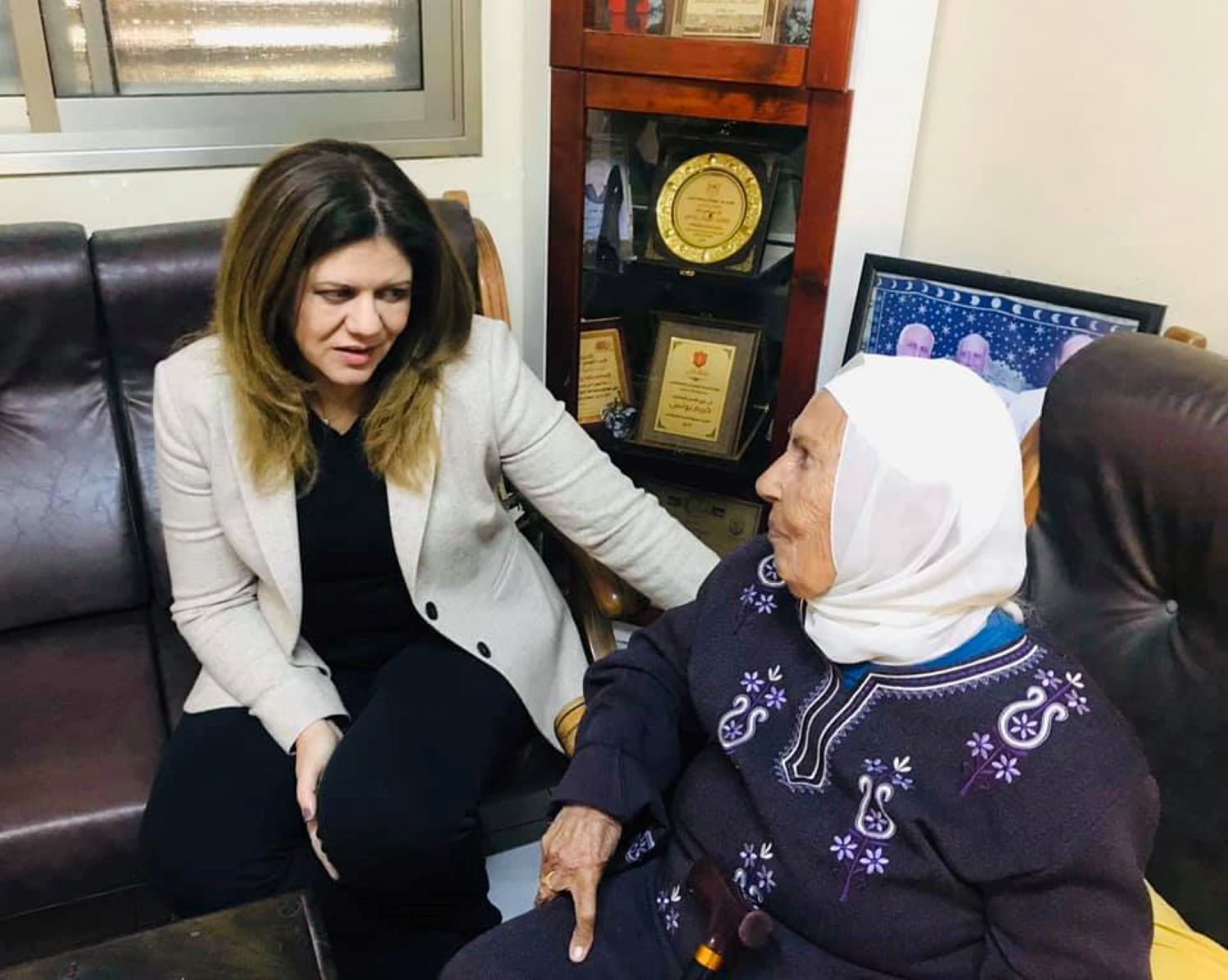 After her death, we uncovered some beautiful and noble humanitarian aspects of her personality that she had hidden from us. We only got to know about them after her departure. She supported many people in need, generously providing iftar meals during Ramadan to some of the worshippers at the Al-Aqsa Mosque, as well as donating to many needy non-profit organisations.
Shireen was a Christian in her religion, a Palestinian in her patriotism and a global citizen in her perspective. She also held American citizenship and she had a broad outlook on life. Shireen was a veteran in the field of journalism.
She had a love for the people and the people adored her back. They expressed this by coming out to the entrances of their villages between Jenin and Nablus as we travelled with her body.
Shireen, the people and Al Jazeera
Shireen's memory will forever remain etched in our hearts. In every place and event, her spirit and echo remain. Here she had completed a live interview on Al Jazeera, about a family who had lost a loved one in defence of their country and fellow citizens. Here she had prepared a report and human-interest story about a devastated family. Over here was where she had narrated the story of a Palestinian killed by Israeli forces and the suffering of a prisoner. And right there is where she revealed to people and the world the complexities and dangers of everyday life for Palestinians under Israeli occupation.
Shireen shared the stories of Palestinian children and their struggles on their way to school due to the Israeli occupation. She also reported on the pain of their fathers who were imprisoned by the occupation forces. She covered wars and peace talks, reported on achievements and failures and captured the joys and sorrows of Palestinian life. 
During the early days of the COVID-19 pandemic, Shireen took a risk by reporting on the first infected individual in Palestine while wearing protective gear for Al Jazeera. The patient was a student who had just returned from France.
Shireen was the role model against whom I, and many colleagues, measured ourselves in terms of professionalism, ethics and humanity
Throughout her coverage, Shireen travelled the length and breadth of Palestine, from Rafah in the south of the Gaza Strip on the border with Egypt, to Ras Al-Naqoura on the border with Lebanon. From Jaffa on the Mediterranean Sea to Majdal Shams in the occupied Syrian Golan Heights. From Jenin to Hebron, and from Nazareth to Bir Il-Saba. She was in every location and at every event, telling the story of the people over the course of her 25 years as a senior correspondent for Al Jazeera. She dug out the truth and brought it to the audience. She even helped dig up the ground with the families of killed Palestinians in the Jenin camp during their battle of resilience against the invasion by the occupation forces in 2002. 
Shireen's contributions to journalism are remarkable and extensive, having produced an impressive number of reports, possibly exceeding 2,500. This includes her report titled "The Story of a People" which spanned 25 years, and live interviews that covered a diverse range of topics such as sports, health, education, economy, politics and war. Her professional career was distinguished, making her a renowned journalist, not just locally, but also regionally and globally. She reported on stories and events on both sides of the Green Line. Additionally, she covered events in Jordan, Syria, the United States, Britain, The Hague, the Vatican, Rome, Thailand and Egypt.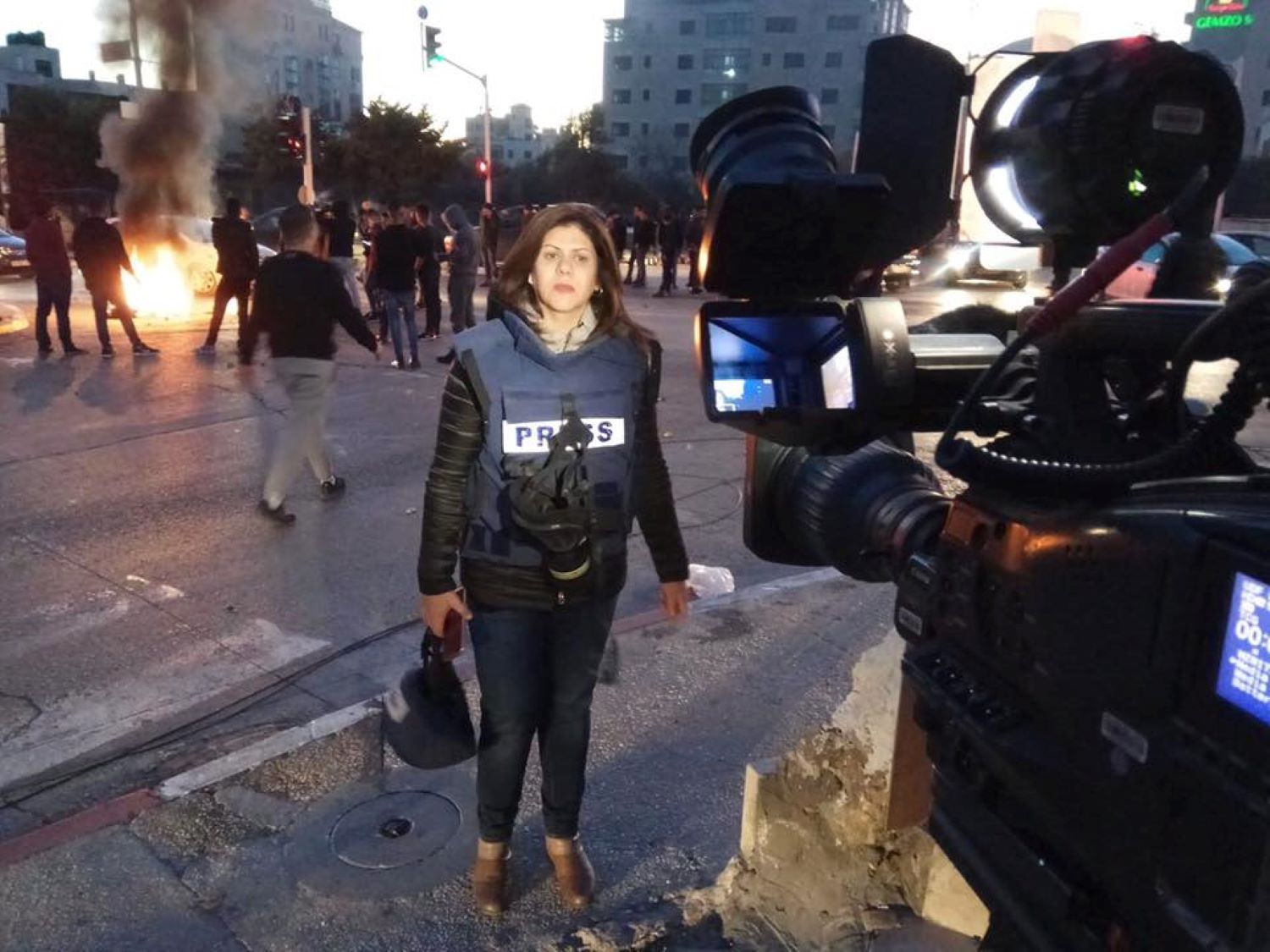 Shireen was a renowned and respected journalist at Al Jazeera, where she felt at home and was recognised as one of its most talented reporters. Her dedication to her work was evident in the countless reports she produced covering various topics, both in her home country and around the world. But in the course of carrying out her duties as a journalist, her life was tragically cut short by a ruthless act of violence committed by an Israeli sniper with a deadly American bullet. The incident not only robbed her family and friends of a beloved daughter and colleague, but also deprived the world of an exceptional journalist whose work had touched the lives of countless people.
As usual, Shireen was at the forefront of journalists covering the crackdown by Israeli forces on the Jenin refugee camp on May 11, 2022. She stood alongside her colleagues, Ali Al-Samoudi (who narrowly escaped a bullet that grazed his shoulder), Shatha Hanaysha and Mujahid Al-Saadi, all of whom miraculously survived the gunfire aimed at them. Behind her were fellow Al Jazeera team members Majdi Benoura, Mohannad Nairoukh and Mohammed Salama, amongst others. Shireen was killed at the peak of her humanity, generosity and professional excellence.
Shireen, a true daughter of her country 
Shireen's memory lives on in every incident, battle and place, spanning the West Bank from north to south. At the western entrance to the city of Nablus, the roundabout of Deir Sharaf carries a stone engraved with Shireen's name and image, and directly below is the road leading to Jenin. On the main road near the village of Ajjah, between Jenin and Nablus, you will find the Shireen Abu Akleh roundabout with her name and image. If you arrive at the village of Beit Imrin north of Nablus by the eastern entrance, you will see the "Shireen Abu Akleh Street" sign. Even at the Al Jazeera headquarters in Ramallah, the address reads "4 Shireen Abu Akleh Street, Al-Manara, Ramallah", serving as a tribute to her legacy.
The universities of Birzeit, the American University in Jenin-Ramallah, the American University in Beirut and Yarmouk in Jordan have all decided to commemorate Shireen by granting scholarships and awards for distinguished students in her name.
Every week since her death, visitors have come to her office, bringing flowers and drawings, and visit her tomb in Jerusalem to pay their respects and recite Al Fatiha (the opening chapter of the Holy Quran) and the Lord's Prayer in respect to her. 
A group of fifth-grade students at the Friends School prepared a project titled "Journalists' Rights, Shireen as a Model". Students at the Shaghaf Center for the hearing impaired in Nablus immortalised her image with olive branches on a mosaic mural they prepared with their teacher and gifted it to Al Jazeera's offices in Ramallah.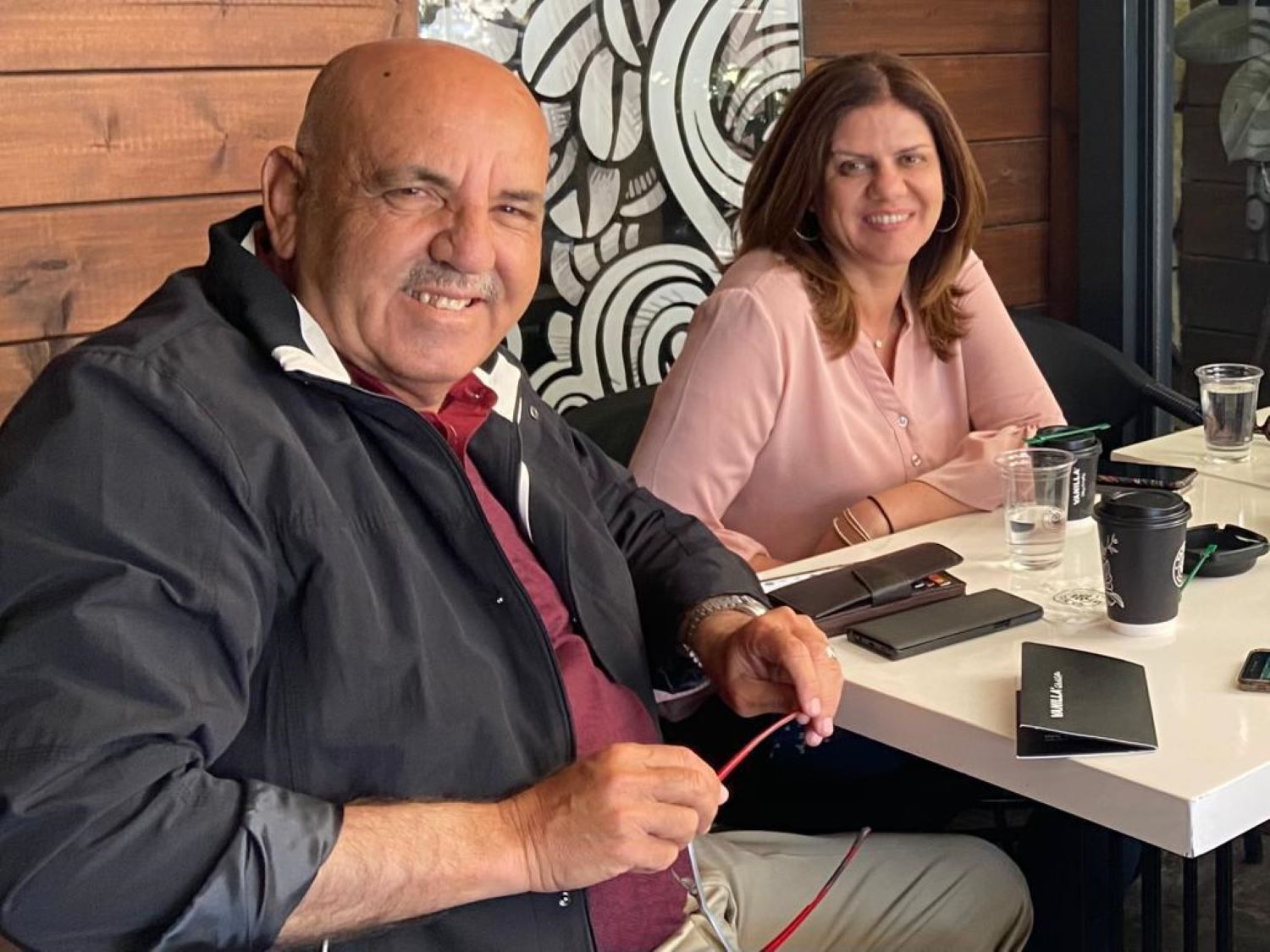 The Shireen Abu Akleh Museum of Media is a joint project between the Ramallah Municipality and Al Jazeera Media Network to commemorate her memory. It will be located in the city of Ramallah and will become one of its important landmarks.
Additionally, a memorial statue designed by the world-renowned artist Mohammed Sbaaneh, will be erected at the site of her death in the Haddaf neighbourhood, at the entrance of the Jenin refugee camp. 
Jenin can be described as the great poet Mahmoud Darwish wrote about Gaza: "It has a martyr who is served by a martyr, photographed by a martyr, bid farewell by a martyr, and prayed for by a martyr." Shireen was a martyr who used to document the stories and sacrifices of her people for freedom, and she was killed by the same criminal forces which killed those she was reporting about.
I met Shireen Abu Akleh when we were chosen by Birzeit University to become instructors on radio training and competency. This centre was established by the university in 1996 to become a hub for the Media Institute later on. We were selected by Nabil Al-Khatib and Hikmat Abdul Hadi, who were responsible for establishing the Media Training Institute at the university. It had been producing a successful radio programme on the modernised Voice of Palestine radio channel, alongside our colleague Asif Hamidi, the current news director at Al Jazeera. At that time, I was a correspondent for Radio Orient in Paris and Al-Alam in Germany. I was also responsible for the Israeli section in the Palestinian office, as well as the Al-Awda magazine and Al-Quds newspaper, but with limited experience in television work. 
Shireen is remembered by both the young and old, officials and the general public. She resembled her people in their suffering, resilience, openness, generosity, ethics, sacrifices, bravery, kindness and unity
Al Jazeera had launched a few months prior to that. I worked as a sole correspondent for them in their first year. When they began broadcasting around the clock, the workload increased. After several unsuccessful trials with various correspondents, the choice was settled on Shireen in July 1997. From then until the day of her death, she never once let me down. She always went beyond expectations, was a flawless journalist and an ethical and impeccable person. She had a pure heart, a pure conscience and was a true daughter of the country. 
That's why Shireen is remembered by both the young and old, officials and the general public. She resembled her people in their suffering, resilience, openness, generosity, ethics, sacrifices, bravery, kindness and unity.
Shireen had a unique eloquence that conveyed her thoughts. Which is "the language of the simple but elusive", as described by Amani Awad, the language editor at Al Jazeera. Awad says: "Her news reports and human stories are characterised by depth and fluency, strong presentation, simplicity of expression, harmony with the narrative, objective balance, alignment with the truth, transparency and a fiery spirit which was enthusiastic. She was a voice full of Palestinian lament and empathy for people's sorrows, which reached the hearts and minds without effort, touching the soul with captivating tenderness of emotions."
It is no wonder then, that the voice of Um Ahmad from the Jenin refugee camp (a local woman who went viral on social media), echoes as the young men carry Shireen's body on their shoulders. The city and its camp have come out to bid her farewell on her final journey. Um Ahmad's voice resounds among the mourners: "From the proud city of Jenin, a shining candle has emerged. Oh youth, do not leave, this is Shireen who sacrificed herself. Say oh Allah, say oh Allah. This is Shireen, she will not be forgotten." The wailing and weeping become overwhelming, and tears burn our eyes. Shireen, who used to say about Jenin and its camp that she loved: "If you want to feel strong, say I am on my way to Jenin."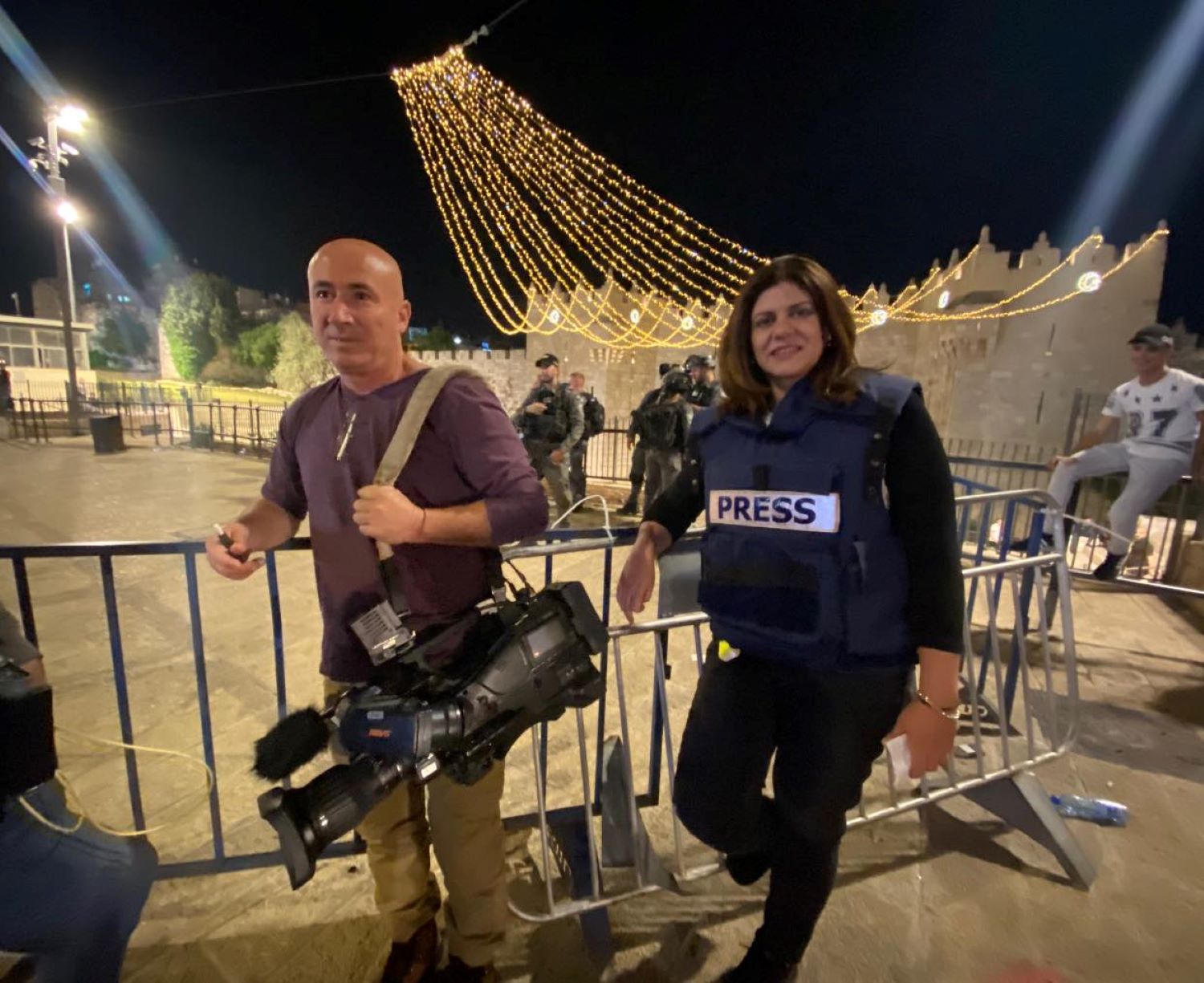 Shireen, ethics and professionalism in the field
Shireen adhered to the ethics of journalism as if they were part of a sacred text. She never deviated from them in her coverage, especially when it came to preserving the dignity of victims and the feelings of their families. She respected children and minors, and exercised accuracy after verifying information, by conveying it without embellishment or distortion. Thus, the ethics of the profession were her own ethics, and her respect for those she dealt with was evident. She never yielded to the interests of any political or sectarian group, which was what everyone admired about her. In short, she belonged to all groups and communities of the people.
Shireen reported the news first-hand from the scene, facing dangers that were constantly present in the field. She reached the farthest points possible, with many examples ranging from the many crackdowns on the Jenin refugee camp since 2002, to her coverage on the day of her death in May 2022. She covered events during the Al-Aqsa Intifada (from various onsite locations), the siege of Palestinian President Yasser Arafat, the coverage of the Israeli withdrawal from Gaza and the wars that followed it. She also covered the war in Lebanon in 2006 and the Israeli occupation forces' kidnapping of Ahmad Sa'adat (the Secretary-General of the Popular Front for the Liberation of Palestine) and Fuad Al-Shobaki (Brigadier General). Fuad al-Shobaki was responsible for finance and military supplies in the Fatah movement, from Jericho in 2006. For seven hours, Shireen was the only journalist to enter Jericho before the occupation forces closed it, broadcasting the kidnapping operation live on air.
She also distinguished herself in covering the events in Sheikh Jarrah, Bab Al-Amud, Al-Aqsa Mosque and the protests inside the Green Line, when the conflict broke out with the resistance in Gaza in May 2021. In the space of one day, she would conduct direct field interviews for Al Jazeera's news bulletins from Jerusalem, Lod, Nazareth, Umm Al-Fahm and Bethlehem. More than 600km in total.
Shireen always went beyond expectations, was a flawless journalist and an ethical and impeccable person. She was a true daughter of the country
This is just a small sample of what she reported on from the field. She was always present, verified her information and was precise in her reporting. She steered away from exaggeration, incitement, slogans, emotions and from showmanship.
Between surveillance and monitoring 
Shireen operated, like her Palestinian journalist peers, in difficult and sensitive circumstances. The dangers did not lie only in the field environments, but also in the intricacies and nature of the situation. The Palestinian National Authority in the West Bank, the Israeli occupation and settlers' control in the West Bank of occupied Jerusalem and the Israeli authority within the Green Line. Moreover, dealing professionally with political factions, organisations and society at large was not simple.
The work was not straightforward; there were many twists and turns. Israeli authorities had previously decided to withdraw the credentials of Al Jazeera journalists during the Al-Aqsa Intifada, which was distinguished in its coverage in 2002. However, the Israeli Supreme Court overturned the decision on the basis of its illegality. The primary goal behind this was to besiege Al Jazeera and obstruct its coverage of the Intifada. But the Israeli government's press office could not substantiate its resolve as there was no incitement, lie or fabrication that they could point to in Al Jazeea's coverage, so it backed down. The Israeli military censorship also followed suit, unable to find any pretext or charge to rely on.
Shireen persisted tirelessly with her colleagues amidst the severe turmoil that often sweeps the region. She carried her journalistic responsibility and aligned with the truth persistently. This was despite the increased constraints and risks, especially after the conflict between Fatah and Hamas over the Palestinian Authority. This conflict had seriously threatened the freedom of journalists, and reporting had become more dangerous. Nonetheless, she continued to cover and report the news be it good or bad. 
The reality was bitter and it was not easy to convey the true story of what was happening to the Palestinian people. This division increased the difficulty, complexity and danger of the mission. It was as if what the Palestinians were suffering under occupation was not enough but they also had to endure the infighting of their own brothers. Not to mention, what coverage in a conservative society involves in terms of considerations and approaches. 
Shireen Abu Akleh was a Palestinian journalist who had worked amidst political contradictions, social constraints and monitoring by authorities and factions, in addition to Israeli occupation and the oppression of her people. She believed in conveying the truth and telling the story to the world.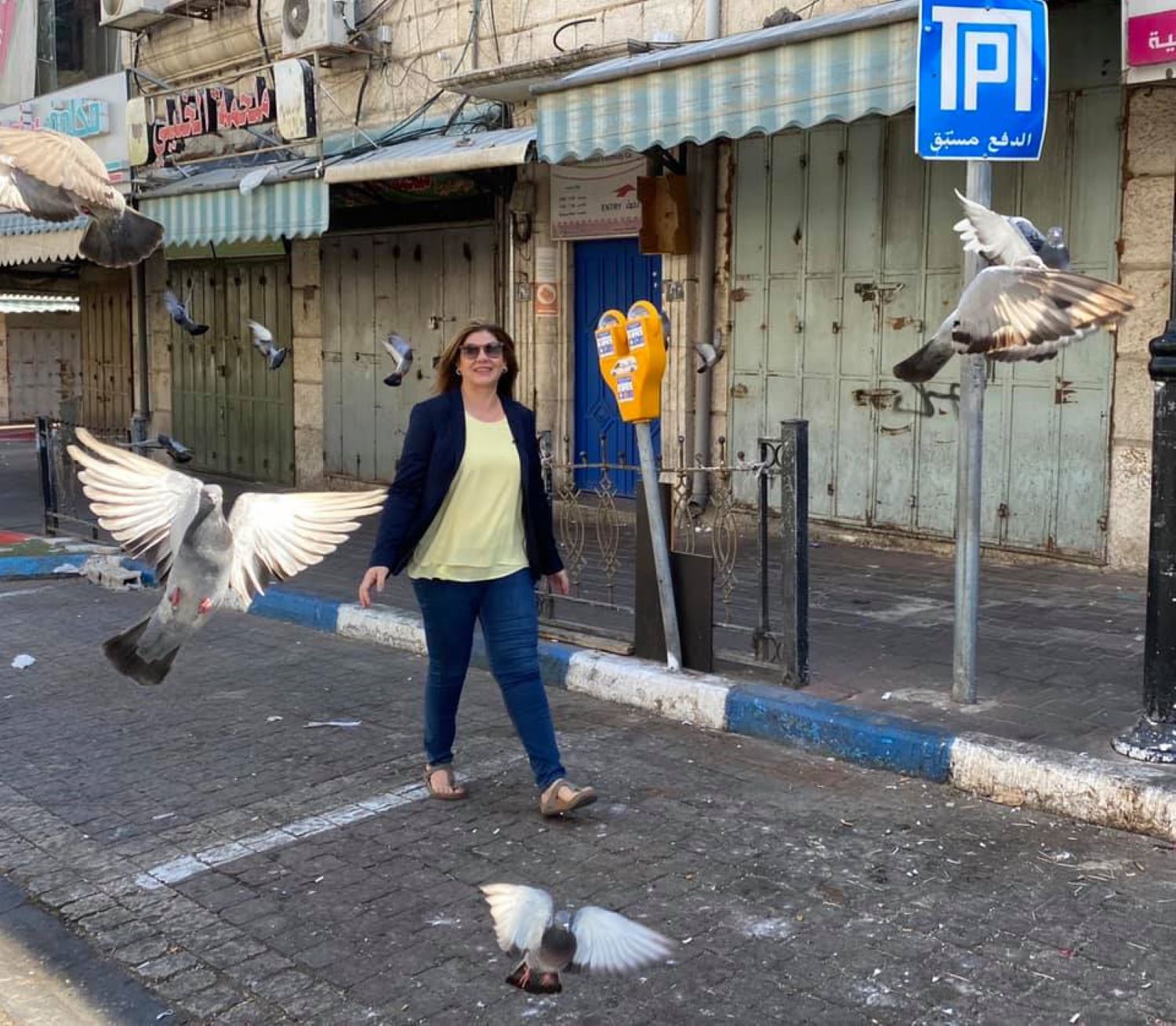 Shireen expressed her journalistic message based on conveying the truth and telling the story in her famous saying: "It may not have been easy for me to change reality, but at least I was able to deliver that voice to the world." That voice is the voice of the oppressed, not only in Palestine but throughout the world. 
Shireen gained significant experience and established a network of relationships that enabled her to obtain accurate information and verify it before broadcasting it to viewers on Al Jazeera's screen as quickly as possible. She was able to maintain a reasonable balance while reporting on the internal complexities, conflicts and struggles of the Palestinian cause. It is not easy to be a daughter of the cause and belong to its people while simultaneously reporting the news with a reasonable balance, despite being a victim herself. However, she did so with remarkable composure and extraordinary professionalism.
Shireen faced many challenges in her reporting, including the difficult stories of destruction, killing and suffering that she has had to report on. Things such as spending a night with her team in the northern Jordan Valley to monitor Israeli forces and settlers attacking Palestinians, their fields, crops and livestock. She also reported on the suffering of the residents of Masafer Yatta in the southern West Bank: especially the children on their way to the distant schools, the plight of the refugee camps, the story of the Khan Al-Ahmar village and the threat of its destruction and the strategic consequences that would follow. 
Shireen adhered to the ethics of journalism as if they were part of a sacred text. She never deviated from them in her coverage
Shireen conveyed the truth to her viewers through words and images, and although some thought that she was not affected by the events, she kept her feelings to herself and did not expose or exploit them for personal gain. She played an important role in raising awareness of the Palestinian cause and the suffering of its people worldwide. 
Shireen developed strong relationships with various international organisations, who recognised her as a professional and balanced Palestinian journalist who reported honestly and objectively on the struggles of the Palestinian people. She earned high esteem from numerous foreign entities, which motivated her to master multiple languages including English, Armenian, French and Hebrew. Additionally, she was a passionate reader of literature, history and science. 
Shireen was an active feminist and social activist who was dedicated to her community. She served on the administrative board for the Popular Art Centre in Al-Bireh city, which is home to Palestine's most renowned folk arts group. They have been organising the Palestine International Festival for over 30 years. It is a vital cultural and national artistic event in Palestine.
Lastly, we discovered after her tragic death, that Shireen sponsored orphans and aided disadvantaged students to the best of her ability.
Walid Omary is Al Jazeera's Bureau Chief in Palestine. He worked side-by-side with Shireen Abu Akleh for 25 years