The Indian government has ordered social media platforms to block hundreds of accounts of journalists and activists
When Gagandeep Singh, a 32-year-old Indian journalist, checked his Twitter account on the morning of March 19, he noticed an unusual activity. A tweet he had posted the previous day had suddenly vanished from his timeline. Instead, a message showed up in place of the tweet: "This tweet from @gagan4344 has been withheld in India in response to a legal demand". 
The tweet had been gaining considerable traction. It was an update concerning the ongoing police crackdown against the young Sikh separatist leader, Amritpal Singh. 
According to Gagandeep, the tweet had a video attached that showed a group of  people running and saying "Amritpal ko police ne ghera daal diya ha", or "Amritpal has been 'cordoned off' by the police". 
Minutes later, Gagandeep, who is a news reporter with a local media outlet called Pro-Punjab, realised that his entire Twitter account had been blocked in India. This action meant that users in India had no access to his tweets. 
He received an email from Twitter informing him that action had been taken on orders from the Indian government. 
Soon, Gagandeep found he was not alone. He saw several accounts he followed, including those of his journalist friends, disappear from his timeline.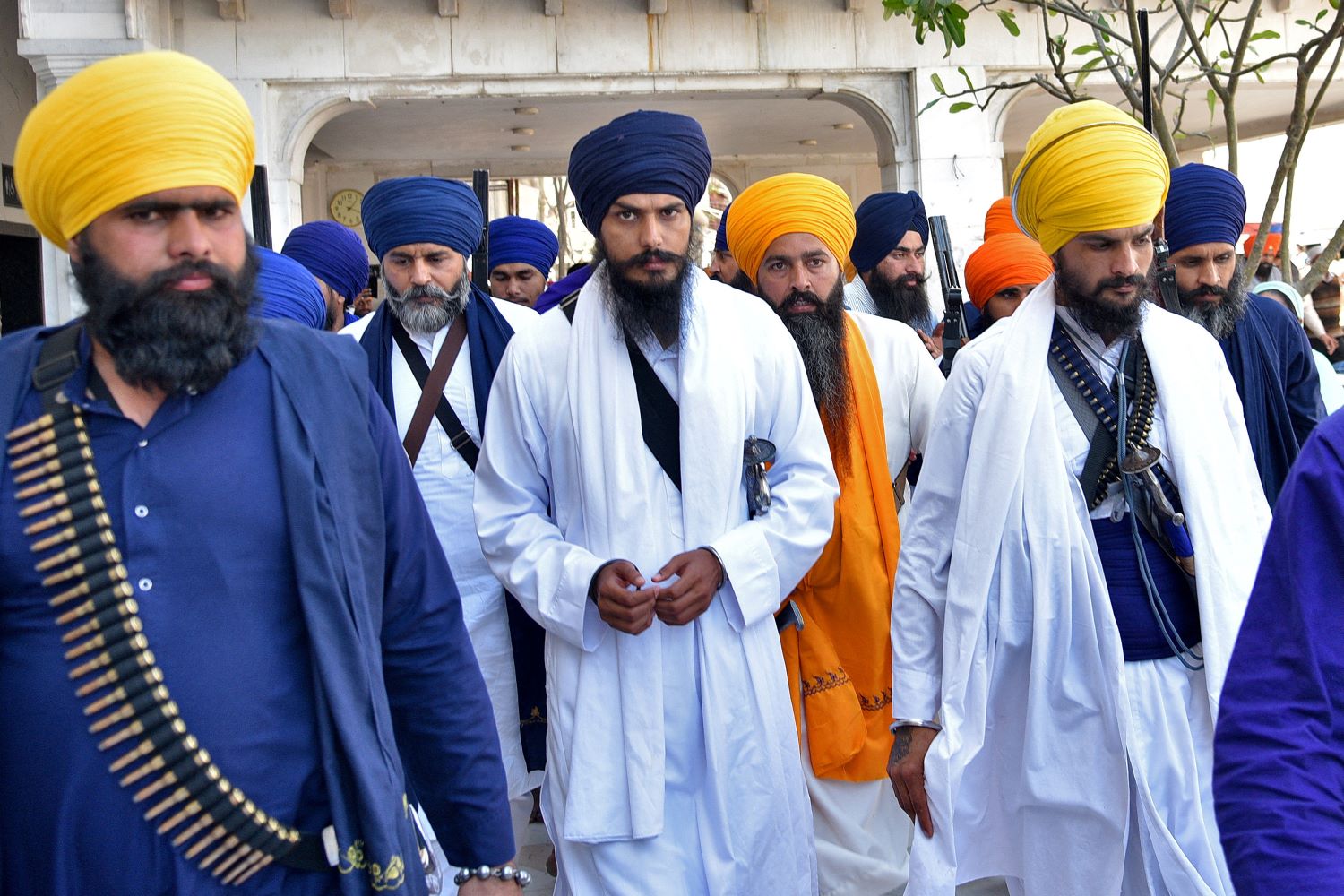 The action came as the government launched a crackdown against Amritpal Singh and his supporters on March 18. The police and paramilitary fanned out across towns and villages in the state in a bid to nab Amritpal Singh. At the same time, the authorities blocked mobile internet services to prevent unrest in the state of 27 million people.
Additionally, the government ordered social media companies to block posts in support of Amritpal Singh from their platforms. According to reports at the time, Twitter took action against more than 100 accounts, withholding access to their content in India. Moreover, several Facebook pages and YouTube channels were also blocked. Of those blocked, several belonged to local journalists and media outlets reporting on the situation. 
After a manhunt lasting more than a month, Singh was taken into custody on April 23, according to police officials. The situation has largely pacified, but the accounts and pages of journalists and activists continue to be withheld.
The bans have impacted the journalists, limiting their ability to do their work. "The information is no longer easily accessible. My stories now reach a much lower number of people," says Gagandeep.
News outlet Punjabi Lok has ceased work altogether since its Facebook page and YouTube channel, with more than 3 million followers and 1.88 million subscribers each, were blocked in India on March 21. "We were publishing our stories on Facebook and YouTube. Since they are blocked we have taken a halt, '' says Jagdeep Singh, 34, the editor of the outlet.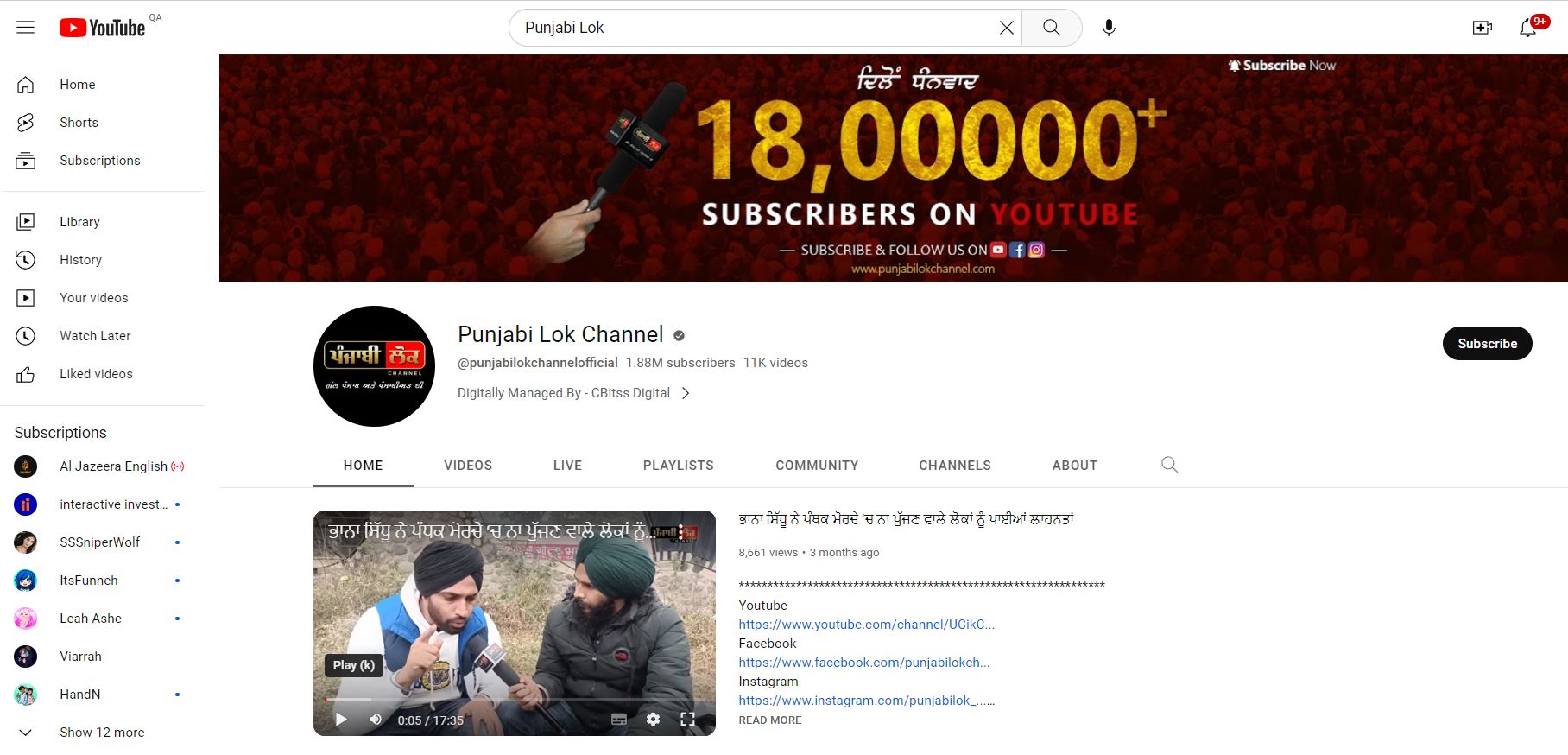 Sandeep Singh, a 28-year-old independent journalist known for his live Twitter coverage of the 2020-21 India farmer protests, is also among those whose tweets have been ordered inaccessible in India since late March. With more than 30,000 followers on Twitter, Sandeep used to post breaking news and updates from Punjab.  
"Sandeep's Twitter account has been an important source of updates from Punjab," says Aditya Menon, who is political editor at Indian news website The Quint. "He is quick and reliable." 
He uses social media to counter the misinformation and what he calls "propaganda against his community and state". But the gag on his Twitter account is restricting his ability to counter the misinformation. 
"If my Twitter was not withheld, I would be tweeting accurate information and telling the truth to the world. I would be exposing the lies of the mainstream media. Sandeep says the Indian mainstream media shows Punjab in a negative light. "They peddle fake news to demonise Sikh minorities."
A reporter who covers Punjab for a prominent Indian English daily shared a similar experience of impact due to the ban on his account. "There was a lot of misinformation being spread on social media amidst the crackdown. But it was not possible for me to counter it," he says. 
The orders to ban these accounts and pages have been issued under the Indian Information Technology Act, which empowers the authorities to block access to information that they find violates India's sovereignty, security, or has the potential to disturb public order.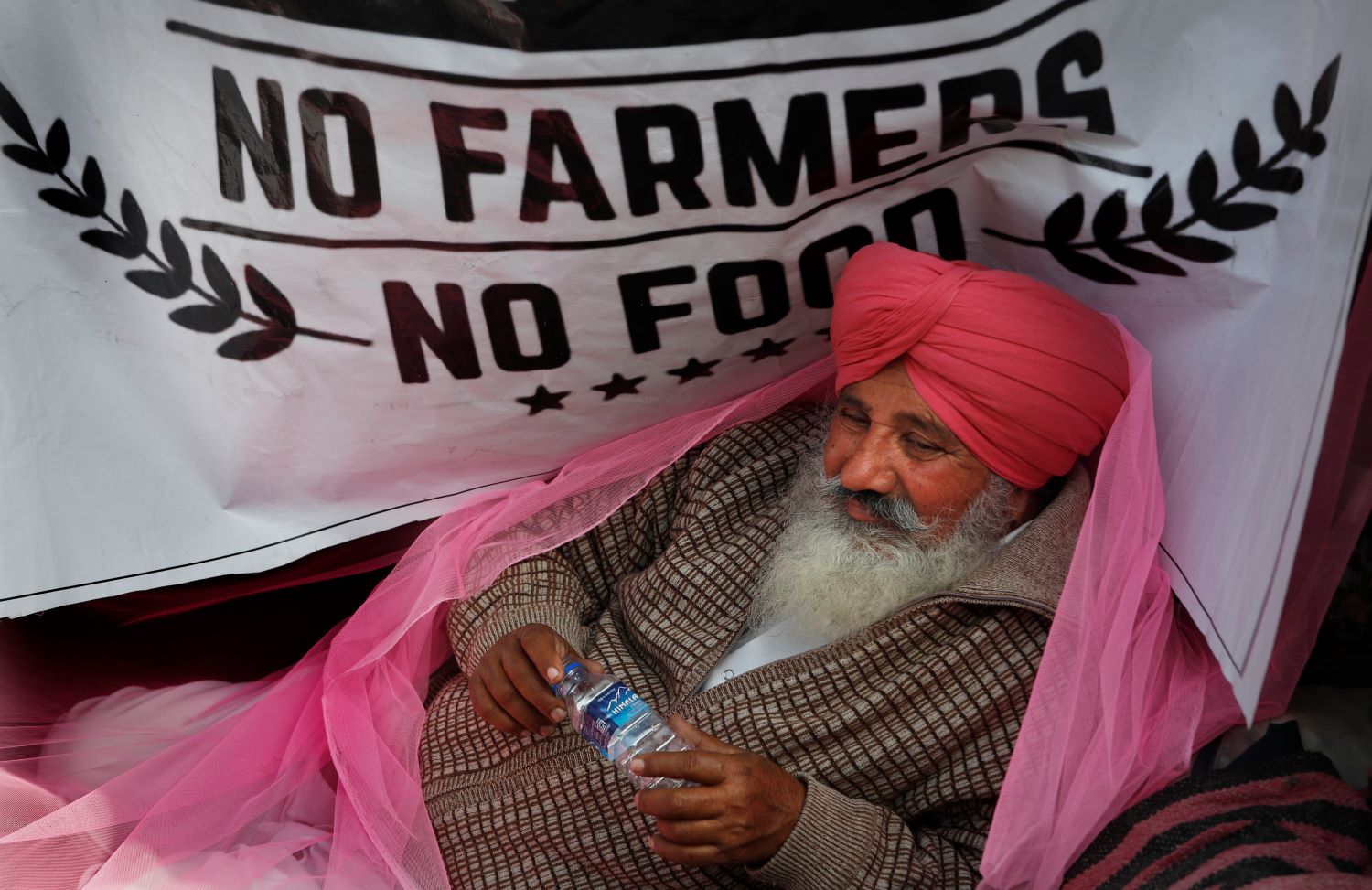 Twitter, which has more than 24 million users in India, has launched a legal challenge in India in protest against the orders it has received from the Indian government to remove content.
The row came to a head in February 2021 with a tweet by the US pop star, Rihanna, which sparked widespread condemnation of Indian Prime Minister Narendra Modi's handling of massive farmer protests near the capital, souring an already troubled relationship between the government and Twitter. 
Moving to contain the backlash, officials hit Twitter with multiple injunctions to block hundreds of tweets critical of the government. In the event, Twitter says it was forced to block 250 accounts in response to legal orders from the government. 
But journalists like Gagandeep are baffled by the bans on their own Twitter accounts, saying they did not post anything that violated the law.
"As a reporter on the ground, it was my duty to post authentic information and keep the public informed," he said, adding that he did not write anything to incite violence. "I was tweeting responsibly, following all the norms and ethics."
Similarly, Jagdeep says he does not know why the government has taken action against his channel. "I do not understand why my page and channel have been blocked when we have not committed any wrongdoing," he says. 
Commentators say the action against the social media accounts of journalists in Punjab is driven by the government's policy to forestall any attempts to challenge the government's line on the situation in Punjab. "These are mostly independent journalists who have been at the forefront of countering the official narrative of the central government. They make effective use of social media to counter the misinformation. That is why I feel that they have been penalised," says Menon.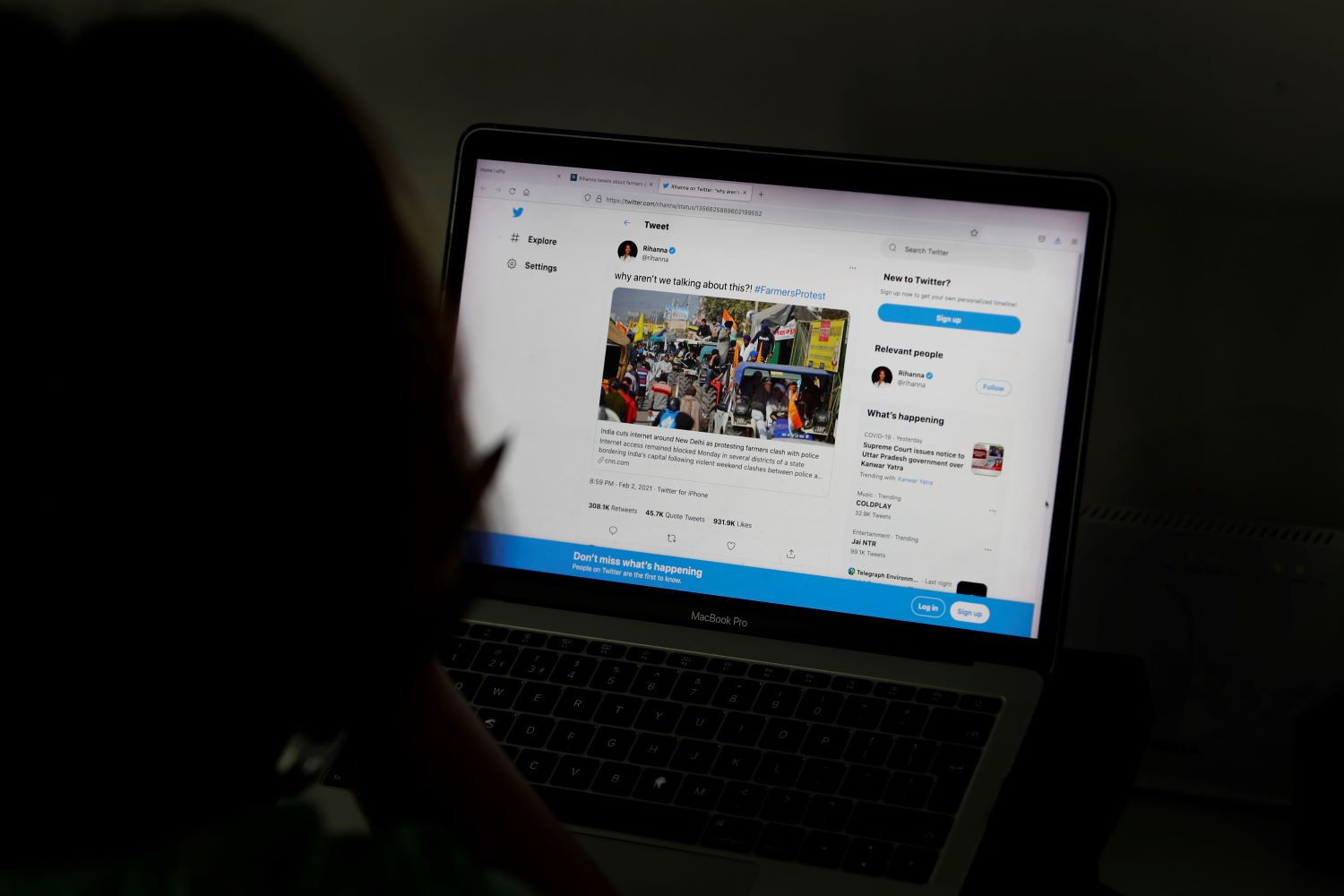 While the social media companies informed the users that their accounts had been withheld, they did not explain how their content violated the laws. In their defence, the companies say they are bound by the law to keep the takedown orders confidential. Under new rules enacted in 2021, if social media companies fail to comply with the orders, they may lose safe harbour, and their staff in India would be held liable for user content.  
But tech legal experts question the legality of the orders, pointing out that the government was going overboard in shutting down entire accounts, pages, and channels.
"While specific tweets or online content may be blocked, the law does not empower the government to block entire social media accounts since they cannot be considered "information". Blocking social media accounts in their entirety is illegal as it falls outside the scope of the rules," says Gayatri Malhotra of the Internet Freedom Foundation, a non-profit that champions digital rights in India.
Press bodies in India have appealed to the authorities to review their gag orders and revoke the ban on social media accounts of journalists, saying that the actions undermine press freedom in the country.
Geeta Seshu, a free speech activist in India, calls the social bans against  journalists "unfair and unjust," which, she says, rob journalists of a platform to reach out to the public and communicate their information and opinions.
The latest report by Reporters Sans Frontieres on the press freedom situation, places India at 161 on the press freedom index list, behind its neighbours Afghanistan, Pakistan, and Bangladesh. This is an 11-point drop from last year, when India stood at 150.
Journalists said their attempts to request the government revoke the ban fell on deaf ears. Gangandeep says his request for revocation of the ban against his account has been rejected without any explanation, while the reporter with the English daily adds that he received no response to his email at all. Jagdeep says when he wrote an email to the officials, he was told they would look into his concerns and "get back to me soon".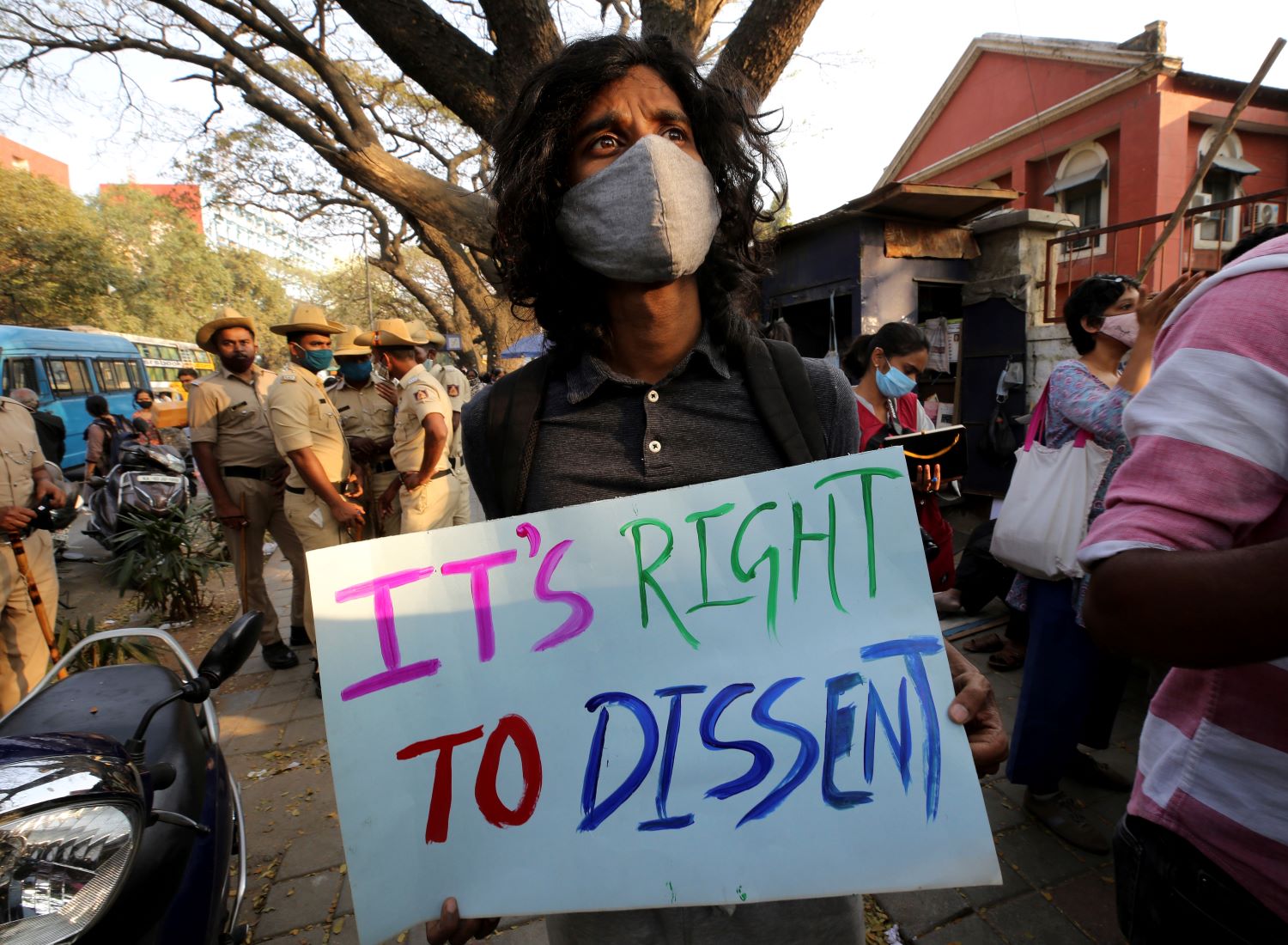 "We only ask them to be open and clear and point to us if we have done anything wrong," says Jagdeep. 
Malhotra, the tech legal expert, believes that the government's refusal to disclose the orders is a violation of the Supreme Court's 2015 ruling that access to online  information can only "occur after providing the blocking order, a hearing, and a reasoned order" to the user and the social media platform. 
Al-Jazeera Journalism Review approached the Ministry of Electronics and Technology, which regulates social media companies, for comment, but received no response.
In the face of such opacity in the process, the journalists say they have limited options to fight back and get the bans on their accounts revoked. They are also less hopeful of remedies from the courts. "If we go to court, there we will face hearing after hearing, and we are not sure if the courts will decide in our favour," says Gagandeep.