Tamer Al-Meshal has years of experience in covering war zones. He has extensively covered the Palestine-Israel conflict for Al Jazeera. He has also worked for the BBC. Starting out as a trainee, he worked his way up the career to become one of the Arab world's well-known faces. For most of his life, he was based in Gaza covering Israel's numerous wars and incursions there, as well as the subsequent siege. He has covered the wars in Libya and Syria. He is now based in Doha where he has dedicated his time to investigative documentaries.
The Israel-Palestine question, a central conflict in the Middle East, is one of the most sought-after stories. Many journalists have made their names covering it. In the following interview, we chose to highlight the challenges of journalism under duress and occupation because it is very different to other war journalism. As a Palestinian, you live and sometimes die covering the story of your own people. This brings with it a whole set of challenges and opportunities.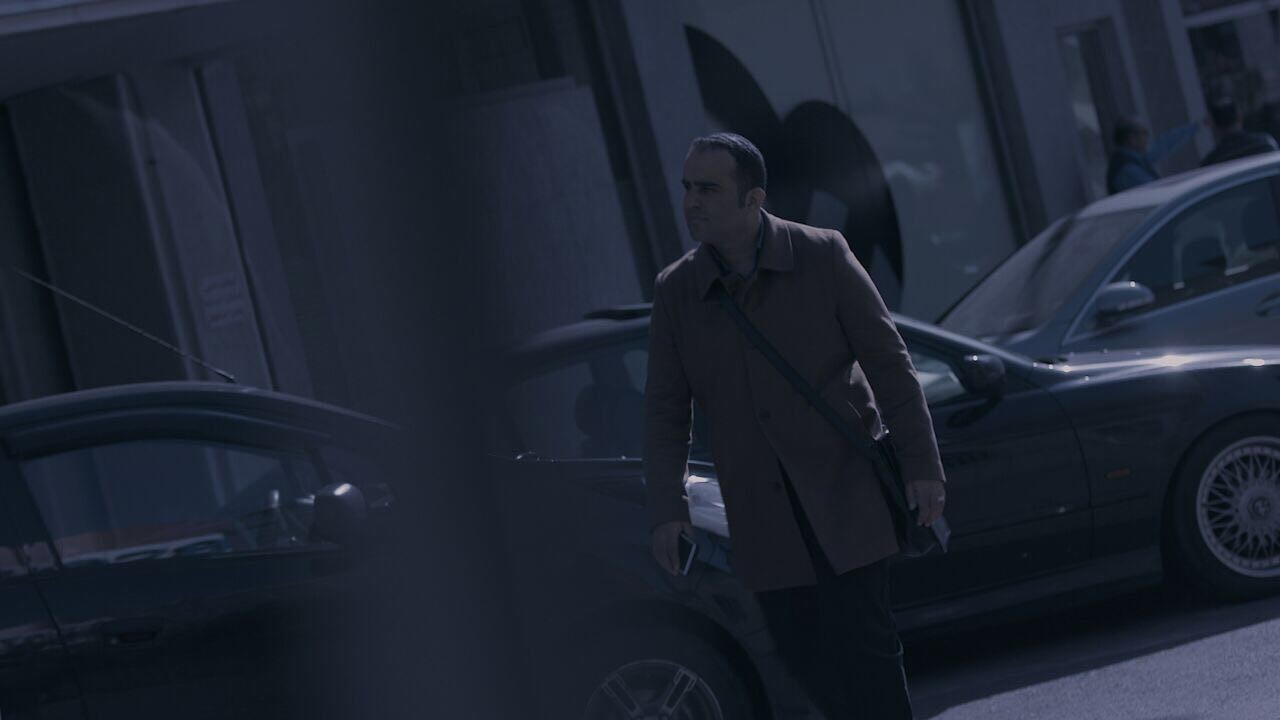 Awad Joumaa (AJR): Tamer, let us start with your personal history and experience. What was your first job as a journalist?
Tamer Al-Meshal (TM): I would like to think of my story as a tale based on will, hope and the dream to challenge all the difficulties my Palestinian community faces. I started journalism in 2000, as a trainee at the BBC. At the time, I was a student in Gaza. The year 2000 marks an important change in Palestinian history. This was the year of the Second Uprising against Israel's occupation, also known as the Intifada. I first joined the media world as a trainee and later became a correspondent for The Arabic Service of the BBC World Service in 2006. It took me six years to move from my position as a trainee to that of a translator. Then I became a part-time producer, and eventually a full-time producer. After years of hard work, I was finally appointed as correspondent.
The process of becoming a correspondent is similar to that of building a house. I always say that I graduated twice: once as a journalist student from the university in Gaza, and then as a journalist working with the BBC. During that time, I covered some of the most difficult events in Gaza. There were Israeli invasions, assassinations of Palestinian figures, and airstrikes between 2002-2006. I joined Al Jazeera in March 2008. Just after that, a war broke out in Gaza. This was the first major test for me. I was either going to make it and become a good correspondent or fail. The war catapulted my career as a war correspondent in the Arab World. I have since gone on to cover not only Gaza but also the conflicts in Syria, Libya and Egypt.
Covering Occupation in Your Own Country
AJR: You became very much involved in Gaza and turned to be one of the most experienced journalists working there. How do you approach a conflict that you are actually living inside?
TM: You are not like a visiting correspondent coming from another country reporting on a foreign country. It is something else. There are many challenges and there are many important angles to focus on. First, you are covering the stories of your people. This means your brothers, sisters, neighbours and friends. Thus, human reality is a very important angle. Second, as a Palestinian, this is your cause. You cannot isolate yourself from your basic values or beliefs. Before you are a journalist, you are Palestinian, a human being. You are a refugee from a refugee family. You are entangled and suffer from Israel's occupation.
Thinking back of my childhood, we always used to hear about Israeli curfews, not being able to go to school, Israeli attacks on our houses, and so on. You are connected to everything around you. They arrested many of my neighbours, my friends, my brothers, and even me. I have been stopped many times by Israeli soldiers. So, you have this background, which forms the basis of your daily thoughts and behaviour. Then there is your professional attitude. You are part of the "cause" because you live here, but you have to balance this out with your professionalism. Working as a journalist, you have to have a higher degree of distance than in other jobs. You are not a politician. You are not a representative of your people, but you are a media professional covering your own cause and the cause of your people. Professional standards are crucial tools along with your integrity. Despite the challenges, you must ensure you hold high on these standards. When you cover a war, your friends, neighbours, and relatives might be amongst those killed in the war.
AJR: Can you give an example?
TM: In 2008, there was an attack on the house of a close friend. He was a journalist at a local Palestinian radio station. His name was Alaa Mortajah. He, and his mother were seriously injured in the attack. I went to cover the story, firstly because it was an attack against a journalist, and secondly because he was my friend. I went to the hospital and covered it live. The mother lost a leg. During the live transmission, my friend died. Imagine finding yourself in such a challenging situation. You have to cover the story of your own friend. You are the first to announce his death. At this stage, his family and friends did not know that he had been injured and died. 
On another occasion, I received a call informing me that my cousin had been attacked. I was covering another story that day, but I ended up not continuing my work. I had to leave everything behind to attend his funeral. This happens to us a lot and you have to challenge yourself to remain on a professional track because of the pressure, both psychologically and socially. I am Tamer. I am Palestinian. I live here, I have an understanding of the cause, I am part of the cause. You think of your own ambitions and that of your people. You want to live as a free human being and to have independence, just like others do. This does not go against our professional standards. I can say that from my experience in different countries, but especially in Gaza, you have to accept that you are a human being. If you have an understanding of humanity and the needs of the people on the basis of human rights, you can cover human stories. If you isolate yourself, you become a tool. Understanding these human needs takes precedence over everything else. 
Keeping Up: Editorial Policies and Ethical Dimensions of Professional Reporting
AJR: How was the response from international media outlets such as the BBC towards a Palestinian in Gaza covering these stories?
TM: You are talking about editorial policies; they are not red lines. You have to understand the needs of the place you work in and their editorial policy. Let me give you an example: While I was at the BBC, we called any Palestinian who blew him/herself up a 'suicide bomber.' The term suicide bomber has an extremely negative connotation in Gaza. The psychological impact of this term on Palestinians who do not agree with it makes it important. People can get angry because they see these people not as 'suicide bombers' but as 'freedom fighters.' You cannot go against the editorial policy of your channel. At the same time, you cannot go to a funeral and say to the people in Arabic 'I am here with the father of the suicide bomber.' You will be attacked. So, what is the solution? You have to be sensitive. 
Let me give you another example: Once, I was in the house of the family of a Palestinian who had blown himself up at a military compound. Not wanting to go against the editorial policy of my organisation, I was also aware of the atmosphere I was in. I interviewed the father and described the action by not using any adjectives that would have been negatively perceived by the family. I interviewed him saying, 'I am with the father of the Palestinian who blew himself up.' So, I described the action, not adding adjectives or judging it, distancing myself from the debate. The most important angle and basic rule about being a correspondent in a country is to have the trust of the people. If you build a bridge of trust with people, then you will get credible sources and your work as a journalist will improve step-by-step. If you lose their trust because you do not understand the cultural context, the needs of the people and the atmosphere you work in, you will jeopardize your career.
AJR: Where do you draw the line between the personal and the professional?
TM: It is not a thin line, but there was a time when I was wondering if I should cover a news line so close to me. When my journalist friend was killed in the strike mentioned earlier, I was doing a live transmission from the hospital. When the anchor moved on to my colleague reporter in Jerusalem, the doctor came out and told me that my friend had passed away. I had to make an instant decision on whether to tell headquarters about his death and whether I should report it. I said to myself then, a journalist does not choose which news to cover. You have to cover the story. It is your responsibility to keep people updated and to tell the truth. 
AJR: In Western media outlets, there is a tradition of not naming people who die, unless their families have been informed. How have you dealt with this angle in Gaza where you might know before the family? Do you go on air and report it, or do you wait till the family knows?
TM: In the Arab world, unfortunately, we do not have such standards. From a legal point of view, there are no clear laws about this. However, from a human point of view, I can understand why this might be problematic. From my personal perspective, I would prefer the family to know first because it must be shocking to watch the news live. At that time [referring to the case of deceased journalist Alaa Mortajah, mentioned above], unfortunately there was war – no Internet, no phones – you are in a situation where you cannot realistically implement the things you would like to. Many things happen during war. 
As journalists, we try as much as we can to implement the highest ethical standards possible, because media, before being a profession, is about human understanding, ethics and law. You cannot be above all of these. During war and under siege, where violations are occurring, and where everyone is silent about them, you want to do your job. During war, journalists are tasked with searching through thousands of events every day, so we have a responsibility to tell the story of the people.
I want to focus on something, which is important. The story and your experience come first. I will give you an example: In the wars in Gaza, we always suffered the consequences of seeing thousands of pictures and videos of people who have been killed. Through experience, you learn to define what meets certain ethical standards and laws of broadcasting. Accumulated knowledge helps you steer through this difficult selection process. 
AJR: You mention the terms professional and professional standards a lot. How do you define a professional correspondent in a war zone?
TM: By this I mean, giving the event its right dimension, without exaggerating it and without minimizing it. This is professionalism. You are not a judge. You provide a story. You bring the necessary evidence and elements that can stand up this story. In the last war in Gaza, we made an important decision. We said, we are in a war zone and we understand that many people are questioning the credibility of television news in the Arab world. Questions were being raised about the credibility of the footage aired and whether journalists were reporting credibly on the events in Gaza. Therefore, we decided that most of our coverage on Al Jazeera had to be done as live transmission without any intervention or editing. Simply, let the story unfold.
AJR: We have talked about the case of your journalist friend who died during your live broadcast. How did you deal with the emotions triggered by this event?
TM: I would be lying if I told you I did not cry. At the end of the day, I am human being. I am a husband and a father. I am a Palestinian journalist working for Al Jazeera. Journalists who have a cause always find the willingness and determination to do a good job, because they always feel they have something to achieve. In that case, it affects you personally, but we always try, as much we can, not to become the event. This is another challenge. My mission is not to be the event or the news itself. My mission is to cover it. Because of that we are taking all security measures, not just for our safety. If we were to be the event, the event we want to cover would disappear. The news event is much more important than your personal story.
Protecting Yourself in the Field
AJR: How do you keep yourself safe? What safety measures should one take when covering a war zone? Can you give some examples?
TM: First, experience is very important because when you become an expert in covering a specific place, you will be your own best advisor.
Second is sources. You must always have credible sources. Safety is not simply wearing a flak jacket, a helmet, and other security tools. This is important and there is a great need for that. But your best safety tools are the sources you have and trust. They can give you the right information and let you know whether a place is dangerous or not. Many of the journalists I know and who unfortunately lost their lives relied on bad or weak sources. Wrong information, or bad intel can easily land you in a difficult situation for which you were not prepared for. 
Third, basic security measures and tools cannot be underestimated. Many take this lightly. Editors and managers must always ensure their staff wear the needed gear. I cannot imagine someone who covers a war zone, a battle or an exchange of fire without a flak jacket and a helmet. But believe it or not, I see other journalists doing this all the time. When you are in the street wearing only your normal clothes, you might not just lose your life, but you might be the cause or reason for other people to lose theirs. You cannot be in the middle of a battle and not care about safety. You can be brave, but this is not the right place to show that you are brave. That is foolish. You can be brave in the way you do the story, the places you reach and the players you speak to. 
Fourth, I do not look at journalism as a single event, which I have to cover and then leave. I am always thinking of future stories. I am looking for continuing the story in a way. When covering an event, I am not thinking of the event but about the event in a wider context, therefore, you end up not taking unnecessary risks for a scoop. Also, as a man of faith, I believe in destiny. Our Quran clearly states that one needs to be reasonable and rational. Think before you act. Do not follow blindly. Protect yourself.  
The Role of Journalism in War Reporting
AJR: Do you feel that reporting helps shape the environment around you? Does this kind of war journalism help shape the political decisions or the public opinion in and outside Gaza? Or do you feel it is a voice in the dark, or worse, a form of reality TV drama?
TM: I do not think the media is a voice in the dark. If you compare the awareness of people about the Palestinian cause and what is happening in Gaza today, you will see a difference from a few decades ago. The level of awareness is much higher. You feel the difference when you travel around the world. Do not be mistaken. My goal is not to stir political demonstrations or garner political support. I am simply a messenger. My goal is to convey what is happening. Ultimately, it is up to the people whether they want to listen to it or not.
 
I am happy if my story helps attract humanitarian support for my people, or even aid for one individual. You cannot imagine my great happiness during the 2009 war in Gaza when, in the middle of the night, I received a call from my editors in Doha, Qatar. The previous day, I had covered a story of two children. One was injured when his house was hit by an Israeli tank shell. He lost his eye. Another girl had lost her two legs. My editor told me that the Saudi Health Minister had called into our channel and wanted the two children to be sent to a Saudi hospital. This was in the middle of the war. I did another story about a Palestinian child who was born in Gaza without legs and arms. His case was seen abroad, and some people volunteered to take him to Sweden for treatment.
It is moments like these that reminds of me of the value of being a journalist. You are not the one supporting or donating, but you are the mediator. This is not a goal, but it shows how important and successful the media and news reports can be in shaping public discourse.  
When I asked my editors to send me to cover other conflicts, I told them that I can do a decent job because the best person, in journalism, to cover suffering, is the one who has suffered the most. It is not about being first and second. It is about understanding and identification. When I went to Libya and Syria, despite the differences in context, I could make sense of the suffering. Having covered such events for years, it was easy for me to connect with people and their tales of suffering. I know what it means when a mother tells me she lost her son or that her son was imprisoned and tortured. You know the feeling because you have lived through it. This is one of the most important things regarding experience, and experience does not mean just how many stories you have done. It has to do with the environments you have been exposed to. Your experiences shape you. 
I will give you an example. I had a formative experience early in my childhood. I had been chosen to be a player for the first Palestinian national sports team going to Norway in 1995. This was one year after the PA had been established. We did not have the PA passport yet. Palestinians at that time simply held travel documents issued by the Israeli occupation forces. 
At that time, I tried as much as I could to learn English. I was the best English speaker among the players. So, when I received my new travel document, I was first struck by its orange colour. I read the details and the information. The name was okay. The date of birth was okay, but when it came to nationality, it said undefined. So, what is undefined? I could not make sense of it. I told myself, I am in the Palestinian national team. I am going to play against other national teams. All the other teams have their national documents, but my document says I am undefined. All your life you grow up being told you are Palestinian, but your identification paper says something else. I was in shock. It was my first time to go out of Gaza. I had never travelled before or seen a plane. I was on my way out to see different people, other than Gazans. Everything was new. The other shock came when I started to meet people. I was a child, twelve years old.
I started out, 'Hi, my name is Tamer Al-Meshal, I am the Palestinian team captain.'
'Hi, where are you from?'
'Palestine.'
'What, Pakistan?'
'No, Palestine.'
People did not understand when I said I was from Palestine, no one understood. At that time, my goal started to turn from being the winner of my game, to be the defender of my identity and humanitarian cause. This was my first motivator to be a journalist. Fifteen years later, I started to realise something when I went to Libya and Syria to cover the wars there. They say journalism is an undefined nationality. It is true. I do not need a nationality to cover what is happening in Syria, Libya or any other place. My nationality became my humanity and my professionalism. I think these are the two most important things: humanity and professionalism. You cannot be a journalist if you are not a human. And you cannot do human journalism if you are not professional.
Journalism has no nationality. I believe in my cause, but I am happy when I see colleagues from other countries come to cover Palestine and Gaza. I do not want to end up saying Syrians should cover Syria, the Gazans cover Gaza, the Danish cover Denmark. If you are human, you can cover any conflict.
The local perspective is very important, but so is coverage from abroad. If I am a Palestinian covering Gaza, that is great, but if you have someone from outside of Gaza who covers from a different perspective even better.
AJR: We have also spoken about the responsibility of war reporters, which is to get the message out, and you said that reporting in a conflict zone is different from any other. If you were living a normal life in Sweden, your perception and coverage would be different.
TM: We live in an uncertain world. Within one hour, the best place can be turned into the worst place. So, the media is the voice of different people. Now the challenge of journalism is not journalism itself, but who is the journalist.
What is the definition of a journalist now? If you look at social media, you ask how many people writing here are actual journalists? For example, most of the Arab Spring events were covered by activists. Are they journalists? Nowadays as a journalist you have to consider Snapchat and all social platforms as other medium for reporting, in addition to traditional media like television and radio. So, anyone who works in that field is he or she a journalist or not? You can no longer talk about one community of journalists that can be defined. Journalism is journalism, but the tools of journalism have improved a lot, even though the journalist and the community of journalists are now more undefined.
I believe our biggest challenge is to keep telling the truth to the best of our ability. It is not simply about being the first to inform people. I am sure people on Twitter and Facebook are always much quicker than traditional journalists. For the Twitter journalist, it is like one-two-three. He does not go to an editor. He does not make calls. He is concerned with always being first. Therefore, the challenge is telling the truth and providing context, rather than being fast.
AJR: What advice would you give to somebody starting out in this field?
TM: There is no start and end for journalists. It is always a continuous process. I do not think that you can ever graduate in journalism. You can never stop and say you are a journalist. You always have to be a student. Second, journalism is a relational and not an isolated process. 
Today, journalism is like being on a train. Your ticket to this train is only valid if you keep updating it. You have to constantly be on top of your sources, follow the traffic on social media and engage. You always have to keep learning and listen to the experiences of others. Finally, you cannot be everything and everywhere. You have to focus on something that you can achieve and pursue that. 
The problem for some journalists is that they simply want to be famous. If you look at the track record of celebrities, you will see it is to get instant fame following a certain incident or major event you cover. But if you want to be in this world of journalism your goal should always be to maintain your integrity, professional attitude and credibility. 
*This interview first appeared in "Journalism in Times of War."