Lebanon has undergone a seismic economic collapse triggered by the financial crisis and compounded by last year's shocking port explosion in Beirut. Al Jazeera.com's correspondent describes what it has been like to cover the ongoing story.
The last time I was in Lebanon before this summer, it was days after the devastating Aug 4 Beirut port blast last year - one of the largest non-nuclear explosions in history. The incident killed more than 200 people, injured thousands of others and left the city in tatters. 
Back then, as I walked through the once-bustling capital in the aftermath of the explosion, I found little more than piles of debris and shattered glass. Beirut looked as though it had come out of another harrowing war.
With Lebanon already undergoing economic freefall triggered by a rapid deterioration of its financial sector and the coronavirus pandemic, people were struggling to afford reconstruction materials to rebuild their homes, while hospitals, overflowing with victims of the blast, were running out of oxygen cylinders to accommodate a new wave of coronavirus patients. 
I couldn't imagine things getting any worse. But a year later, they were exponentially so.  
I arrived in Beirut in early August this year. It was during the peak of the summer heat and, so, as soon as I landed in the evening, I drove to the seaside promenade for some air. But without a single streetlamp lit due to the power outages, I couldn't even see the landmark corniche. 
The country was literally and metaphorically in a sea of darkness.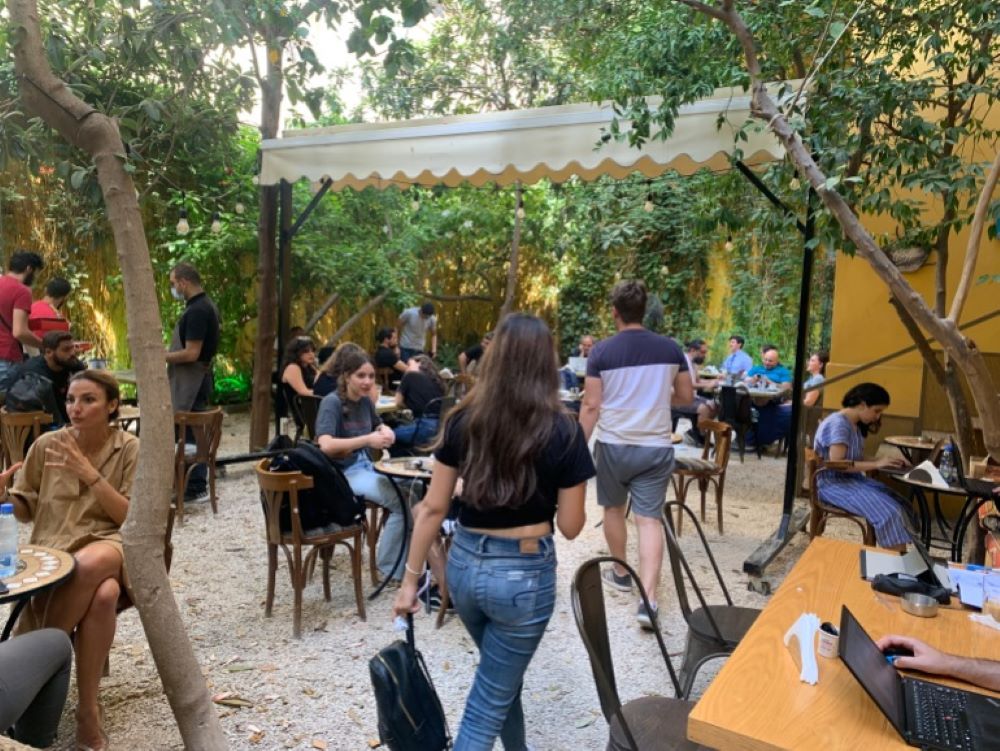 Over the next few weeks, electricity cuts continued for 21-plus hours each day, traffic jams choked the city as cars queued for hours to refuel their tanks, and the Lebanese pound became worthless, having lost more than 90 percent of its value since 2019. 
The Lebanese economy's downturn doubled the number of families suffering multi-dimensional poverty over two years, making 82 percent unable to afford at least one essential service like healthcare and electricity.
Staple food items like bread and beans were hard to find at supermarkets and vital medicines for chronic illnesses were unavailable. 
'A daily struggle to charge my laptop'
As a journalist, the obvious challenges to reporting under such conditions were overcoming the power cuts and fuel shortages. It was a daily struggle to find reliable electricity to charge my laptop and phone, to get internet access and simply to get around when transport was either extremely expensive or simply unavailable. 
I relied on walking and the company of friends to navigate dark street corners that had previously always been safe to roam at any time of the night. Leaving my neighbourhood, let alone Beirut, required pricy and meticulous planning that often fell through. 
Right now, reporting in Lebanon means thinking about securing basic things like bottled water and electricity before even starting to think about the story at hand 
The mundane was difficult to predict and the simplest of tasks were gruelling to complete. Getting a cooked meal that wouldn't potentially make me sick because refrigerators were generally out, making it for an interview with few taxis on the road or filing a story with days of choppy internet were huge accomplishments. 
Like most people in Lebanon, I found myself scouring nearby cafes for electricity, but still struggling to connect to the outside world.
In the end, I had to check in to a hotel – where electricity is provided by the ministry of tourism – to get a few days of respite from the heat and some stable internet access to meet work deadlines. 
Without fuel, I postponed interviews that were too far to walk to until I could find transport and was forced to cancel some of my plans for stories outside Beirut because it was impossible to reach my destination.
I kept a stock of emergency medicines including painkillers and antibiotics in case I fell ill but was grateful to be in general good health. 
'People are suicidal'
Lebanon's economic and financial crisis ranks as one of the three most severe worldwide since the mid-19th century. Compounded crises of an unprecedented socio-economic collapse, the coronavirus pandemic, and the Beirut blast, have left Lebanese people desperate.
Always known for being welcoming and friendly, Lebanese are now constantly short-tempered and angry as they navigate the lack of every single basic provision and service. 
Taxi drivers, restaurant owners and even shop staff would quickly lose their tempers over any disagreement. Many people I spoke to complained of anxiety, depression and even suicidal thoughts as they found themselves increasingly unable to cope with daily life.
As I walked through Beirut's Achrafieh district one day, I came across a middle-aged man shouting at the top of his lungs inside a pharmacy because he could not find medicine for his chronically ill daughter.
Everyone I met had a story to tell and each story taught me to never take anything for granted 
On another occasion, a young woman desperately searching for a currency exchange office in service despite the power outages, broke down in the middle of the street because of the incessant beeping by a driver queueing at a nearby petrol station. The honking triggered her traumatic memory of the Beirut blast last.
Fights and shooting broke out at gas stations and young children romaed the streets begging for a few pounds to buy cooking oil or bread for their families. 
I myself became increasingly wary of crowds after I witnessed a small disagreement escalate into a confrontation involving fist fights and gun shots.
I hugged my laptop and bag as I walked between destinations at night and remained vigilant in case a desperate passer-by attempted to snatch it - something I would never have thought about previously in Beirut.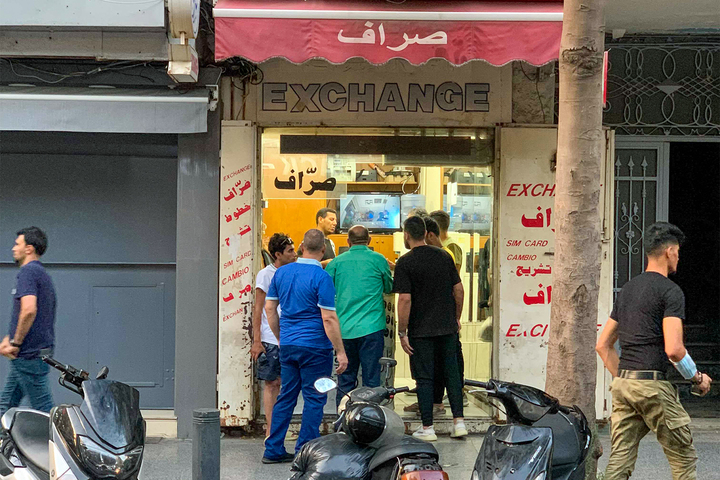 The price of everything - from fruit and vegetables, to medicine, petrol or even a taxi fare - were constantly in flux. Every morning, we checked the local currency's exchange rate against the dollar – a value that changed throughout the day. It meant having to regularly review calculations on filed copy and to re-budget for my stay since the financial crisis meant accessing my bank account would be difficult.
Weekly rumours of an imminent government formation, despite a whole year without one, provided a momentary sense of relief that translated to an immediate boost of the value of the Lebanese pound on the exchange market and a positive lift to the spirits of people on the street. 
As the summer dragged on, more and more locals fled the country in search of opportunities abroad. It seemed as though a goodbye party was happening every week. And as that continued, foreign Arabic vernaculars, especially Syrian and Iraqi, became more frequently heard than the Lebanese dialect in Beirut's central Hamra district. 
Witnessing resilience
Right now, reporting in Lebanon means thinking about securing basic things like bottled water and electricity before even starting to think about the story at hand. 
It means realising that most of my sources are struggling to find life-saving medicine for ill family members, or to put food on the table for their children, and that as they offered their experiences to a foreign journalist, they hoped it might also be a window of opportunity to a way out.
I received daily requests from people inquiring about the possibility of sourcing medicine from abroad; whether I knew of job postings they could apply for, or if I could help connect them to aid agencies to help them through the month.
I tried helping if ever I could. But mostly it was crushing to have to disappoint a person in need when I had nothing to offer but prayers for better times ahead.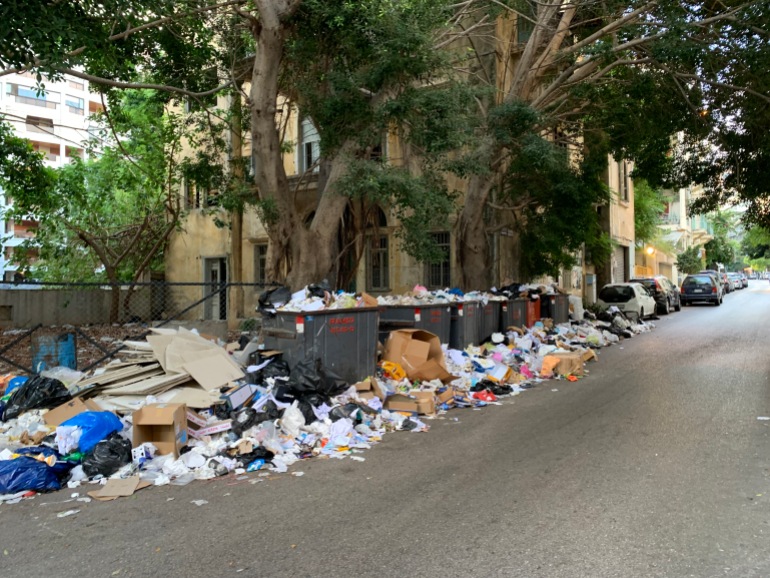 Nevertheless, I was acutely aware of my many privileges. Unlike most Lebanese, I had US dollars, which meant that even if the price of a man'ousheh had multiplied by five or that taxi ride to Tripoli and back cost someone's monthly wage, they were still affordable for me. At the back of my mind, I knew that if things got bad, I could always leave, but I also knew that for most people in Lebanon, that was not an option. 
Everyone I met had a story to tell and each story taught me to never take anything for granted. 
From the young doctor who divided her time between queueing at the pump to refill her car - but still lacked enough petrol to go home more than twice a week - and attending to critically ill patients in a COVID ward that saw some of them die because of the lack of antibiotics; to the elderly woman who knew she faced imminent death because she couldn't afford cancer treatment despite her tumour being reversible if she had been able to; to the university student whose entire future was at stake because he could no longer afford to pay tuition fees due the financial crisis, every day was full of lessons and reminders to be grateful.
As the days became weeks, I was increasingly surprised to see Lebanese people still queuing at the gas stations, still making it to work and still trying to source vital medicines from family and friends abroad - all with a smile on most days.
Instead of breaking down, Lebanese – known for being resilient despite decades of war and recurrent crises – keep trying and they are still hanging on.