On the 75th anniversary of the Partition of Pakistan and India, a writer recalls his efforts to uncover the mystery of a family divided and asks if we always have the right to push for the 'truth'
I wasn't sure how visiting this particular village would have helped me with the story. I was at a border village, Nurpur, on the outskirts of Lahore, Pakistan. It was here that Zainab had moved after she had been "recovered" by the Pakistani authorities a decade after the Partition of British-India in 1947. 
Zainab's family was originally from East Punjab, which became part of India. But, following the riots of Partition, the family had moved to this village. Zainab, however, was separated from her family during these riots and left behind. While separated from her family, she is believed to have been rescued from the violence by a Sikh man, Boota Singh, who married her and had two daughters with her in India. 
Almost a decade after Partition, the Indian and Pakistani governments decided to help recover the "abducted" women on both sides of the border and send them to their respective "homes". I am using both "abducted" and "homes" within quotes here as these terms were defined by the paternalistic, patriarchal states of India and Pakistan, without the consultation of thousands (perhaps even more) of girls and women, whose lives these decisions were going to impact. 
In the name of trying to correct the violence of Partition, both of these states committed acts of violence of their own, which has been well analysed by several historians and scholars, including Urvashi Batalia. The quotation marks do not mean to undermine the gruesome sexual and physical violence that countless women experienced at the time of Partition. 
Therefore, after a decade of being separated from her family, Zainab was "recovered" and repatriated to Pakistan, along with her younger daughter who happened to be with her at the time that she was "recovered". She came and settled at this village, sometime around 1957. 
Here I was at the same village more than five decades later. I don't know what exactly I was looking for. It was a warm summer day, as I walked around the deserted streets of the village. I wasn't there to find answers, to interview people, to get the "real" story, but rather to just physically connect with the space I was writing about. I came across the village graveyard, where Boota Singh wanted to be buried.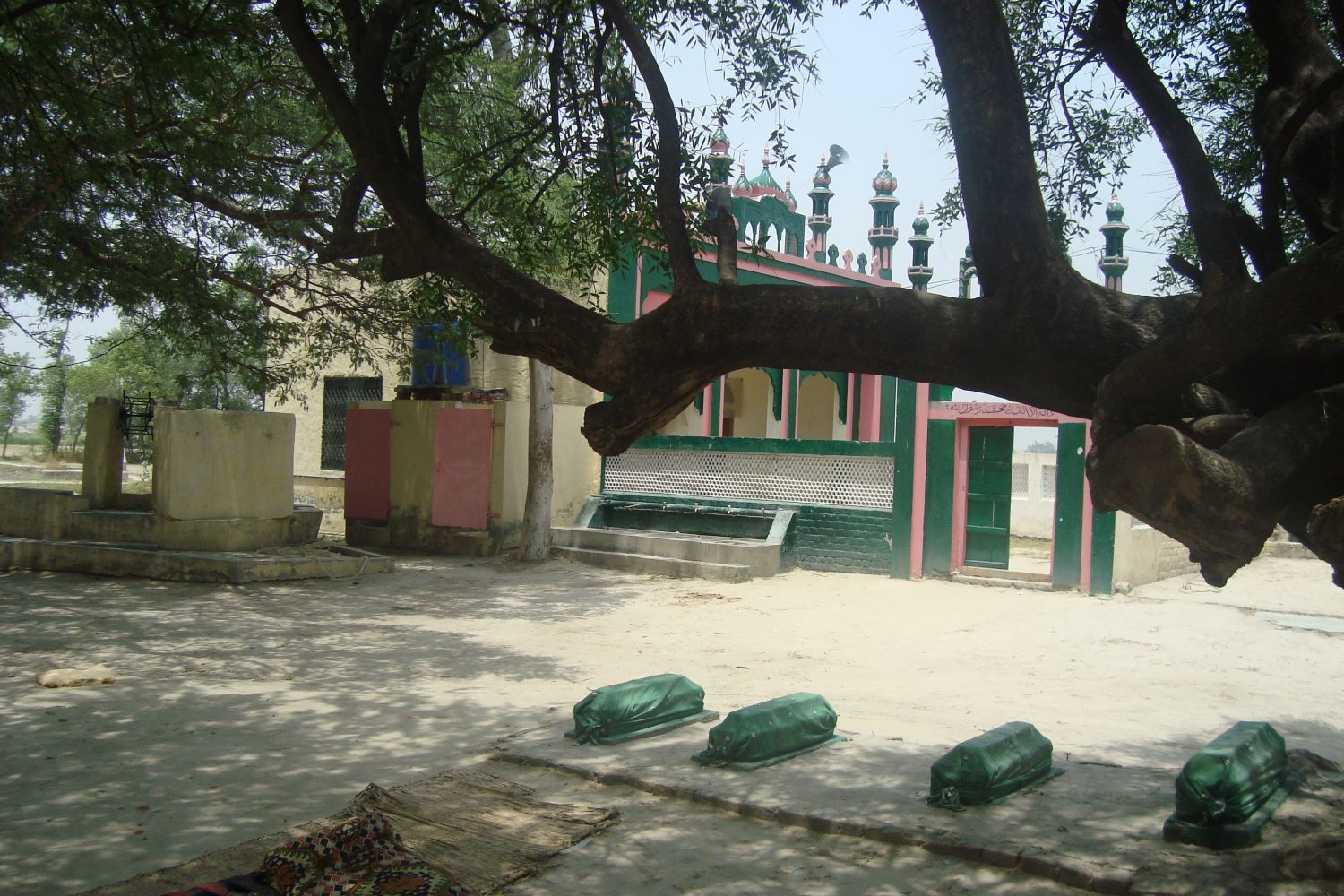 Following his wife and daughter, Boota Singh reached Lahore but Zainab's family barred him from meeting his wife. He changed his religion, expressed the desire to settle in Pakistan but her family refused. There was a case in the Lahore High Court, in which Zainab presented herself and said that she wanted nothing to do with Boota Singh and that her younger daughter should also be taken away from her and given to Boota Singh. Dejected Boota Singh committed suicide. His last wish was to be buried at Nurpur but Zainab's family refused that as well, so he was buried at Miani Sahib.
The only people I saw were at a local barber shop, so I joined them, sitting next to an old man reading the newspaper, with the barber busy trimming the beard of a young man. I was accompanied by my friend and mentor, Iqbal Qaiser, who after polite small talk asked the folks about the story of Zainab, a casual question, if they had heard anything. The reaction of the people however was surprising. They were offended. "Why are you asking?" asked the barber. "Kindly leave the village without asking any more questions," he said. We were told that members of Zainab's family still lived in the village and were sensitive about the story, given the attention it had received at that time and after. 
The story of Boota Singh and Zainab became national news when their case was being heard at the Lahore High Court, however their legend only grew further after Boota Singh's death. He became a symbol of a martyr for love, Shaheed-e-Mohabbat. His grave at Miani Sahib became a shrine for young lovers. On the other side of the border, many books and movies were written about their "love". In these stories Zainab became the victim of her family's villainy. It was them to be blamed. In this narrative, there was no doubt that Zainab gave the statement under pressure. Her true side remained unheard. 
I was surprised that even after so many years, the topic struck a nerve at the village. I didn't want to find out what Zainab's family would do if they found out that a journalist was asking questions about her, so we decided to leave. As we were about to exit the barber shop, the old man reading the newspaper told us casually that Zainab was alive. 
The year was 2010. It had only been 63 years since Partition. So even if Zainab was around twenty at the time of Partition (she probably was younger), there was a good chance she was alive. I don't know why I hadn't thought of that. 
For the next couple of months, I became obsessed about finding a way to speak with Zainab, of getting the chance to present her side of the story, the untold side, which of course I believed was that she was pressured by her family to renounce Boota Singh and her daughters. I wasn't the only one.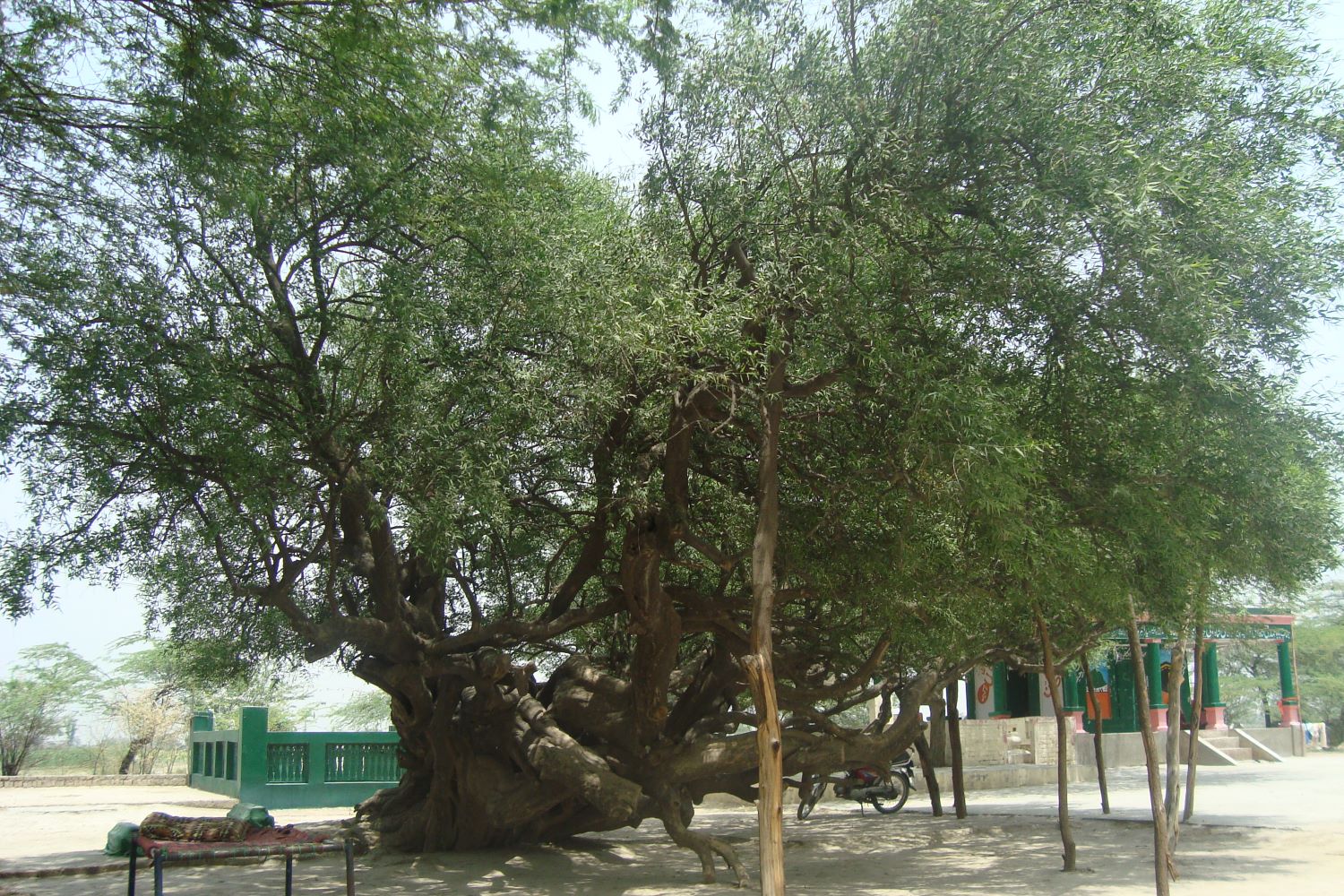 I did an initial article on the story for a local Pakistani newspaper and began receiving emails and requests from not just readers, but other journalists, Indian, and South Asian diaspora journalists from other parts of the world, who wanted to pursue the story. All of them wanted to present Zainab's version of the events. I tried finding connections. I reached out to people, who knew people in the village. Even found a couple of connections, but eventually when they found out who I wanted to interview they told me they couldn't help. Zainab doesn't want to be interviewed, I was told. 
It's been 12 years since I first did the story. I still occasionally get requests by other journalists to somehow connect them with Zainab. I don't know if she is still alive. Even if she is, I doubt I'll ever get a chance to interview her, to present her side of the story. However, while I haven't been able to present "her side" of the story, I have had a lot of time to reflect. Like several other journalists, I was convinced that there was another side to the story; that Zainab did not "betray" Boota Singh and his daughters, and if given an opportunity she would say so, a narrative that has been constructed by all the books and movies. But maybe that wasn't the case. Maybe Zainab wasn't pressured by her family. Maybe Boota Singh was her abductor and this was another story of sexual violence. 
But let's assume, however, that that is not the case. That there is another side to the story that has not been told. What right do we as journalists have to push for that story? Isn't that Zainab's decision? Some might respond to that question by saying what if she is still being pressured by her family? Is that really her decision then? I would argue that yes, it is, because she is the one who has to live with the consequences of her decision. We, as journalists, will move on after the story, in search of another Zainab and Boota Singh, but Zainab will have to continue living with her family. Maybe she remarried. Perhaps she had other children. How will they react to Zainab's version of the story? What about Zainab's daughters with Boota Singh? Do they still want to hear their mother's version of the story? Could this story be a source of emotional turmoil for them and their families, if they have them? 
These aren't questions that I, or other journalists have to grapple with. But maybe we should, before we push for the "real" story in any instance. These questions become even more important when we are talking about human-interest stories. We will probably never hear Zainab's side of the story, if there is one, but that is alright. That is her story to tell, or not to tell.