Kashmiri journalists living in self-imposed exile abroad talk about threats to their families and their determination to keep reporting on human rights abuses
Mir Suhail Qadri, a journalist and cartoonist, spent nearly a decade drawing cartoons and illustrations depicting gross human rights abuses in Kashmir.
On a chilly winter morning in December 2019, Suhail was anxiously waiting in a queue at New Delhi airport's immigration counter to board his flight to New York. With sweat dripping down his forehead, while tightly holding his passport in the right hand, he was unsure if he would be allowed to fly. 
Thankfully, 33-year-old Suhail was merely asked a few questions by the immigration officer and allowed to proceed to the boarding gate. The next morning, he landed in New York to begin a new chapter - a life in self-exile. 
"It was becoming extremely hard to do my job as a political cartoonist in Kashmir," Suhail says from his one-room apartment in New York.
"The crackdown by the Indian government in the region had left me with two options; either toe the line or face action," he adds.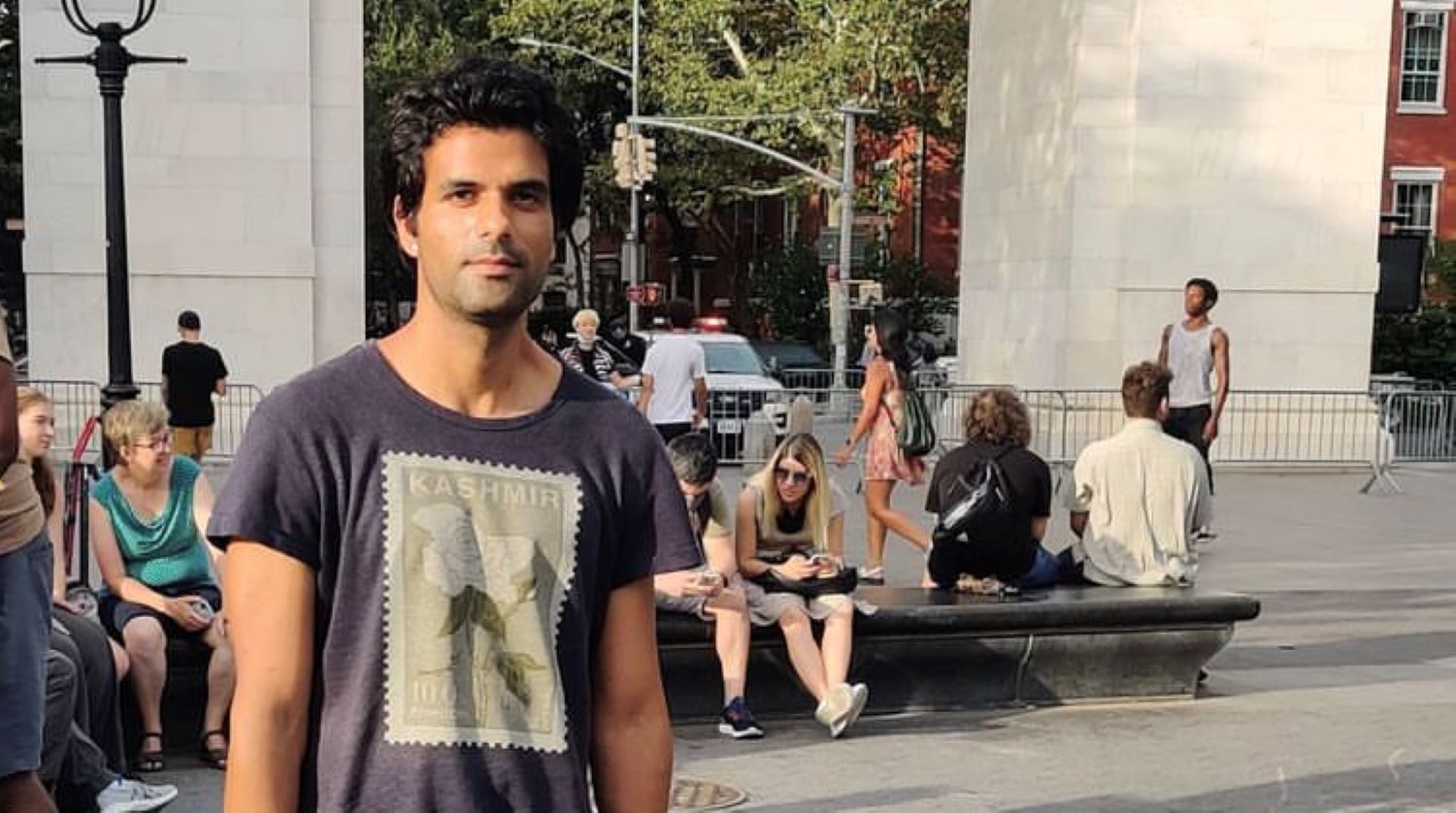 On August 5, 2019, the Indian government rescinded Kashmir's semi-autonomous status, bringing it under the direct rule of India's federal government. The day also marked the beginning of an extraordinary crackdown on regional political leaders, civil society groups, activists and journalists as well as on all forms of communication, including phones and the internet, which was restored 18 months later, in February 2021, after a court's ruling.
The communication blackout was the longest and the most brutal in the history of democracy. On top of it, the act of criticising India's policies in the disputed region was officially criminalised through the various stringent anti-terrorism laws.
"It was suffocating," recalls Suhail. "There was this crackdown and frequent curfews. My family didn't have food for days. We didn't have money to survive. I couldn't even draw one cartoon on the suffering of Kashmiris when I was there." 
"They could have put me in jail," he adds after a pause.
Right to be fearful
Suhail was right to be fearful. The year 2019 became a turning point for the limited press freedom usually granted by the Indian authorities to journalists in the region. To control the narrative on Kashmir, the authorities clamped down on journalists covering stories on human rights abuses. They further extended their net to include journalists working with foreign news outlets to force them to parrot the government line.
The authorities made extensive use of threats, intimidation, harassment, physical assaults, beatings at checkpoints and midnight raids, all of which have now escalated to an all-new level of extrajudicial detentions, arrests under the Unlawful Activities (Prevention) Act (UAPA), a draconian anti-terrorism law, sedition and the Public Safety Act  (PSA) that allows for detention for up to two years without a trial.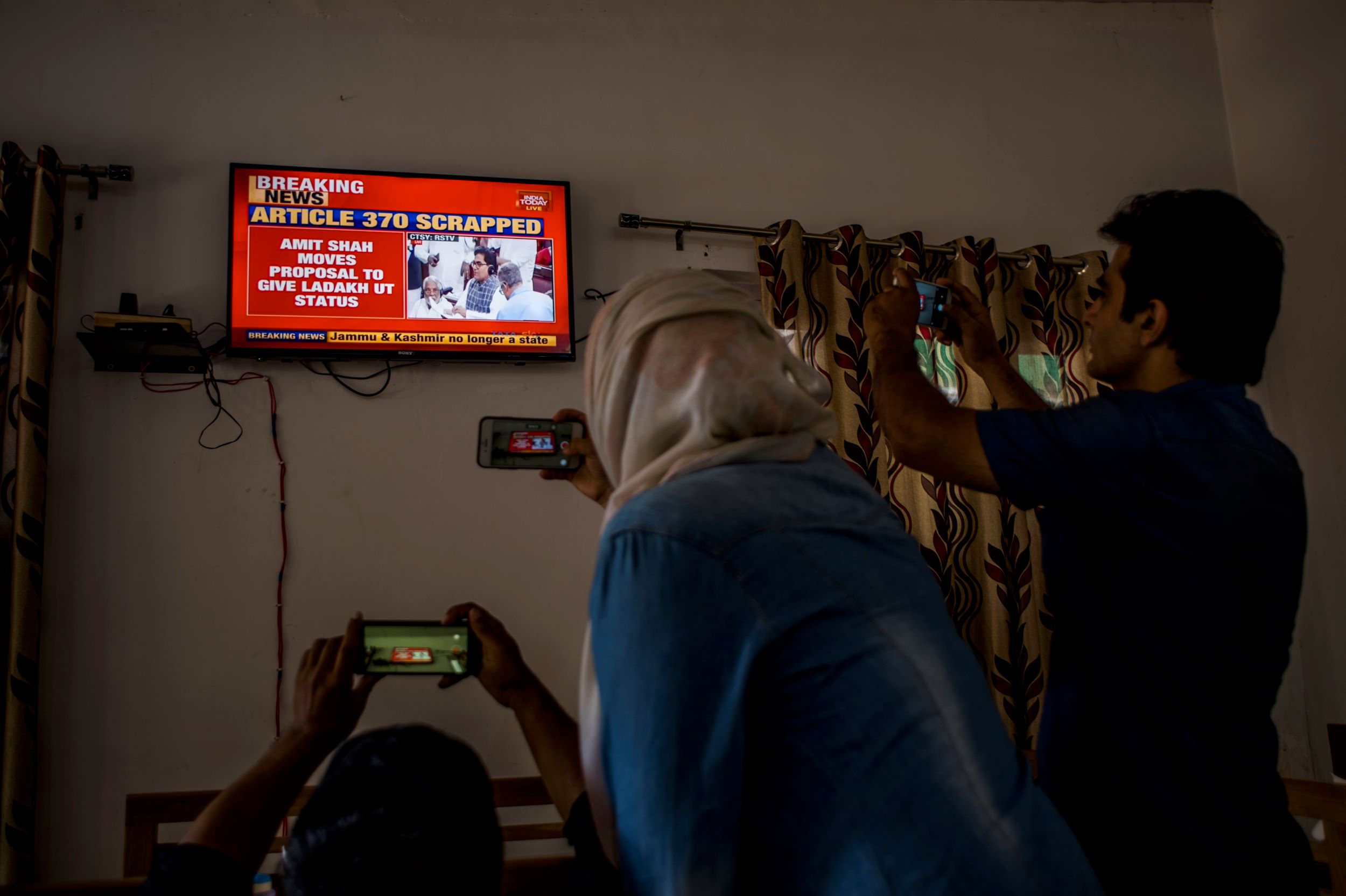 More than 50 Kashmiri journalists have been "summoned" by the police for questioning, raided, targeted with frivolous legal cases or jailed under often trumped-up charges.
The year 2019 also marked the beginning of barring Kashmiri journalists from flying abroad, which media watchdogs consider a part of the broader crackdown on the regional  press that is aimed at "depriving them (journalists) of professional, educational, and personal opportunities".
"Arbitrary travel restrictions leave Kashmiri journalists vulnerable to further and perhaps more serious forms of government reprisal," the Committee to Protect Journalists (CPJ) programme director, Carlos Martinez de la Serna, told Al Jazeera Journalism Review. 
In September 2021, a news report revealed that authorities had placed 43 individuals on the no-fly list, of whom 22 were journalists. Since 2019, at least five Kashmiri journalists have been stopped from travelling abroad, including two in July. 
"This repeated practice aims to make Kashmiri journalists understand that they are under the active surveillance of the central authorities. This pressure to keep quiet is a serious infringement of fundamental freedoms and demonstrates the unbridled arbitrariness of the Bharatiya Janata Party (BJP) government," said Pauline Adès-Mével, spokesperson for Reporters Without Borders (RSF).
Some journalists, who were able to make it out of India, now fear returning home. They have chosen exile over living under a state of perpetual crackdown.  But starting life from scratch in third countries is a daunting task for many.
'How can I go back?'
After moving to a third country, journalists' first challenge is to legalise their status. Kashmiri journalists who moved abroad usually arrive on a tourist visa, spouse visa or student visa enabling them to pursue further studies and fellowships. But most of them are currently scrambling to switch to a visa that will allow them to work and stay for an indefinite period.
For Suhail, the first priority after moving to the US was to obtain a work visa. It took him more than 14 months to get one.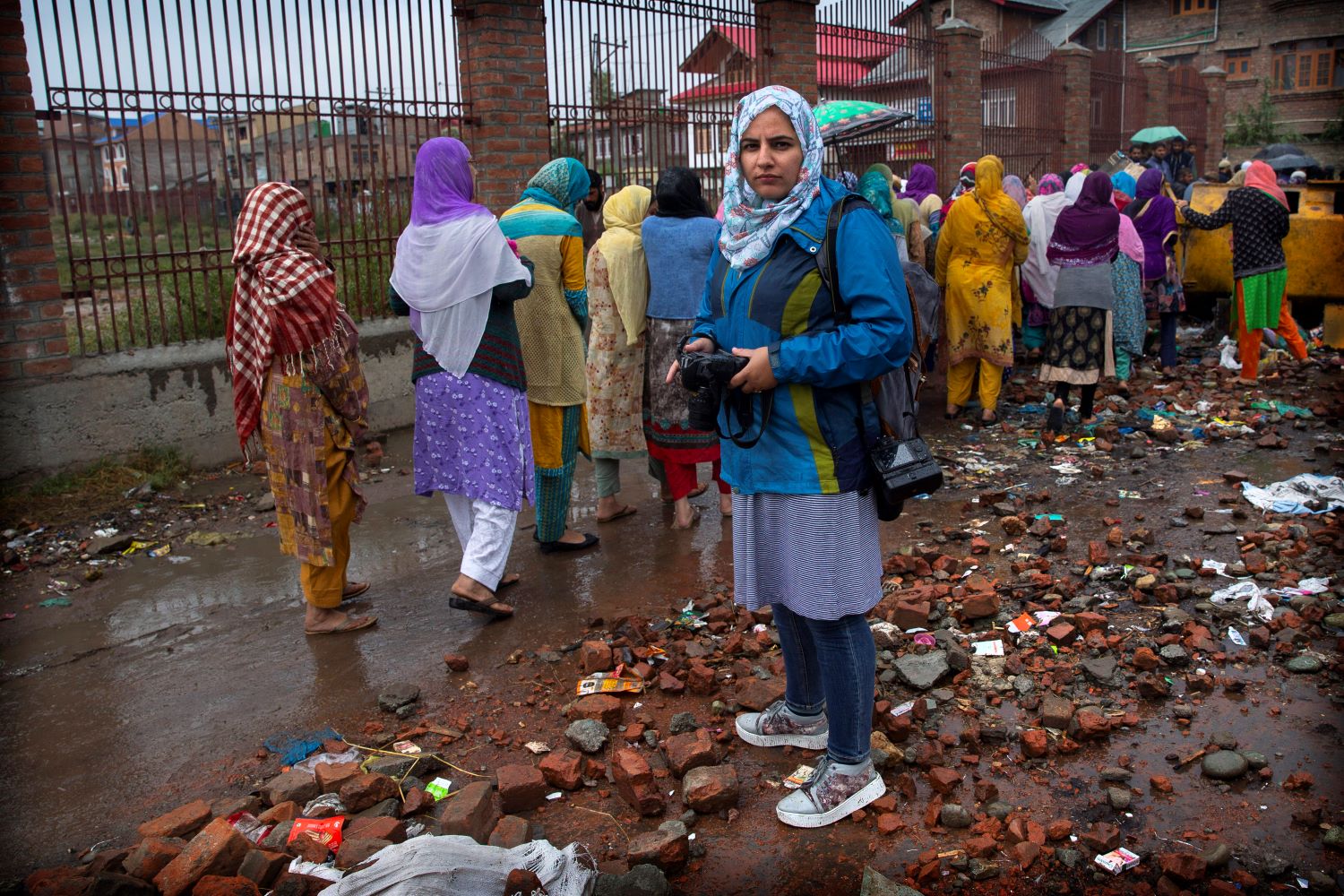 "The US immigration system is very slow and complicated. It requires a lot of time and money in attorney fees to get a work visa," he says. "Throughout the process, I was unsure if I would get it or be forced to relocate to another country."
Finding a job that earns a stable income to pay the bills is another challenge faced by Kashmiri journalists. They rue the lack of opportunities in the media organisations to continue reporting on Kashmir from abroad. Some just switch from one fellowship to another, while others work multiple jobs to make ends meet. 
"It was tough for me to find work. I contacted many people and organisations for work, but they refused to talk to me. You need references and contacts to get a job here, which unfortunately we don't have," Suhail says.
Currently, there are no official numbers on Kashmiri journalists living in exile, but Rohit Chopra, an associate professor at the Department of Communication of Santa Clara University in California, believes there will be an upward trend in the coming years.
"To escape harassment and retribution, many journalists will be compelled to go into exile," Chopra told Al Jazeera Journalism Review.
Masrat Zahra, who was booked under terrorism charges for sharing her work on social media, left Kashmir in March 2021 to attend the Hamburg Stiftung fellowship for politically persecuted people in Germany. After completing the year-long program, she decided to prolong her stay amid the escalating crackdown on the press at home.
"I had to sustain myself. I had no money. I tried looking for work but couldn't find any due to the language barrier," says Zahra, 28, who has applied for work in at least 16 organisations in Hamburg and Berlin.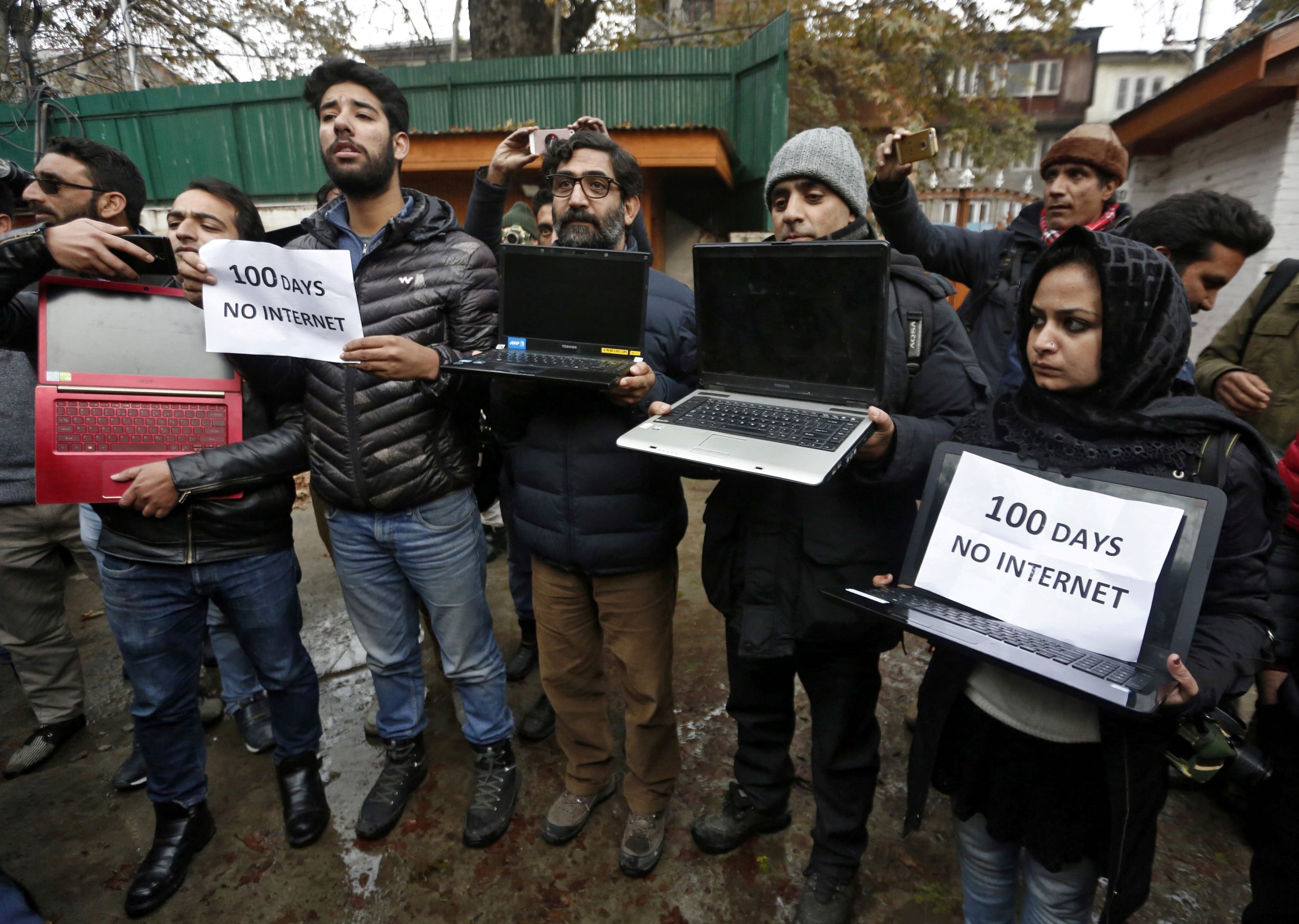 It came to a point when Zahra was left with no money to rent an apartment or buy groceries. When she reached out to the director of a media foundation for help, she was told either to go back to Kashmir or move to a refugee camp.
"It was shocking. How could I go back to a place where authorities could potentially jail or kill me?" she asks.
The lack of support in Germany prompted her to look for another fellowship elsewhere. In July, she moved to the US, having been awarded a Knight-Wallace Journalism fellowship at the University of Michigan.
"It's a nine-month fellowship after which there will be no financial or institutional support. I'll then have to start again from scratch," Zahra says.
Targeting family members
Kashmiri journalists abroad also say they remain on the radar of the Indian authorities. Back home, their families are "summoned" frequently for questioning to seek more details about their background and work abroad.
"They targeted my family multiple times, called my sister, and asked my father and brother to come to the police station," Suhail says.
"Every time, they would ask them the same questions like where I was born and about my work. It's so ridiculous. They issued me the birth certificate, passport, and still, they don't know where I was born," he adds.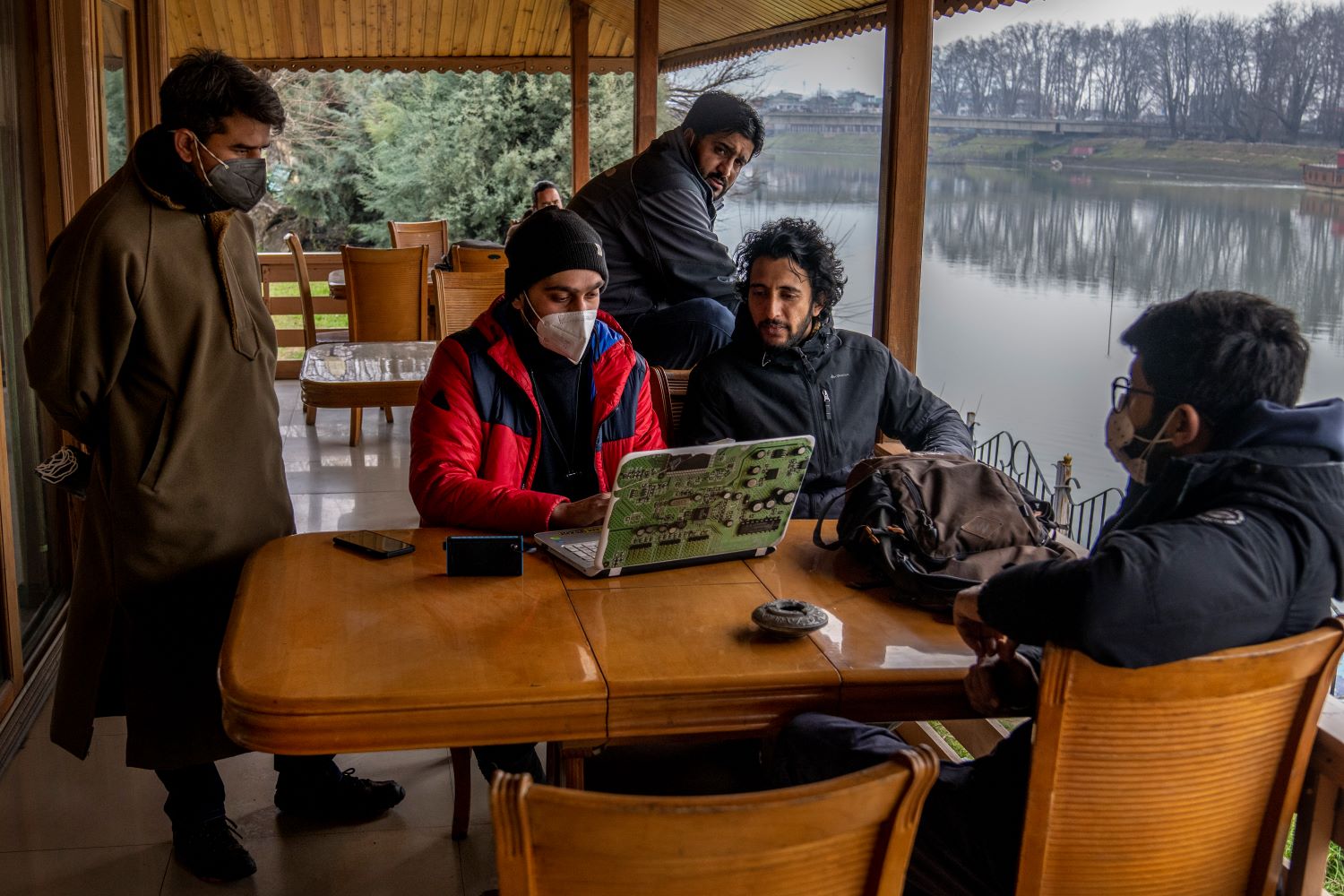 Suhail says he believes these are intimidatory tactics by the authorities designed to send a message that they are watching him and his family.
"They just want to suppress my voice by targeting my family," he said.
While many journalists have chosen to stop writing about Kashmir altogether to stay off the radar, Suhail continues to draw cartoons on human rights abuses, which he promotes through his social media accounts which have a collective following of more than 100,000. 
In July 2021, Zahra says her elderly parents were thrashed when they were on their way home after visiting relatives in the vicinity. She believes the authorities were behind it as a reprisal for her social media posts that called out Indian security forces for the continuing human rights abuses in Kashmir.
"I was continuously writing on social media about what was happening back home. They wanted to silence me. They wanted to teach me a lesson, to not think that I was abroad and I could do anything," she says. 
Since then, Zahra has received calls from relatives and friends warning her to be careful about what she posts on social media, but she refuses to succumb to the pressure.
"Silence is no longer the answer," she says.
Pauline Adès-Mével at RSF says that Kashmiri journalists and their families have become "political targets" and those who have "fled to Europe/US have, unfortunately, to avoid pressure on their relatives, to keep a low profile".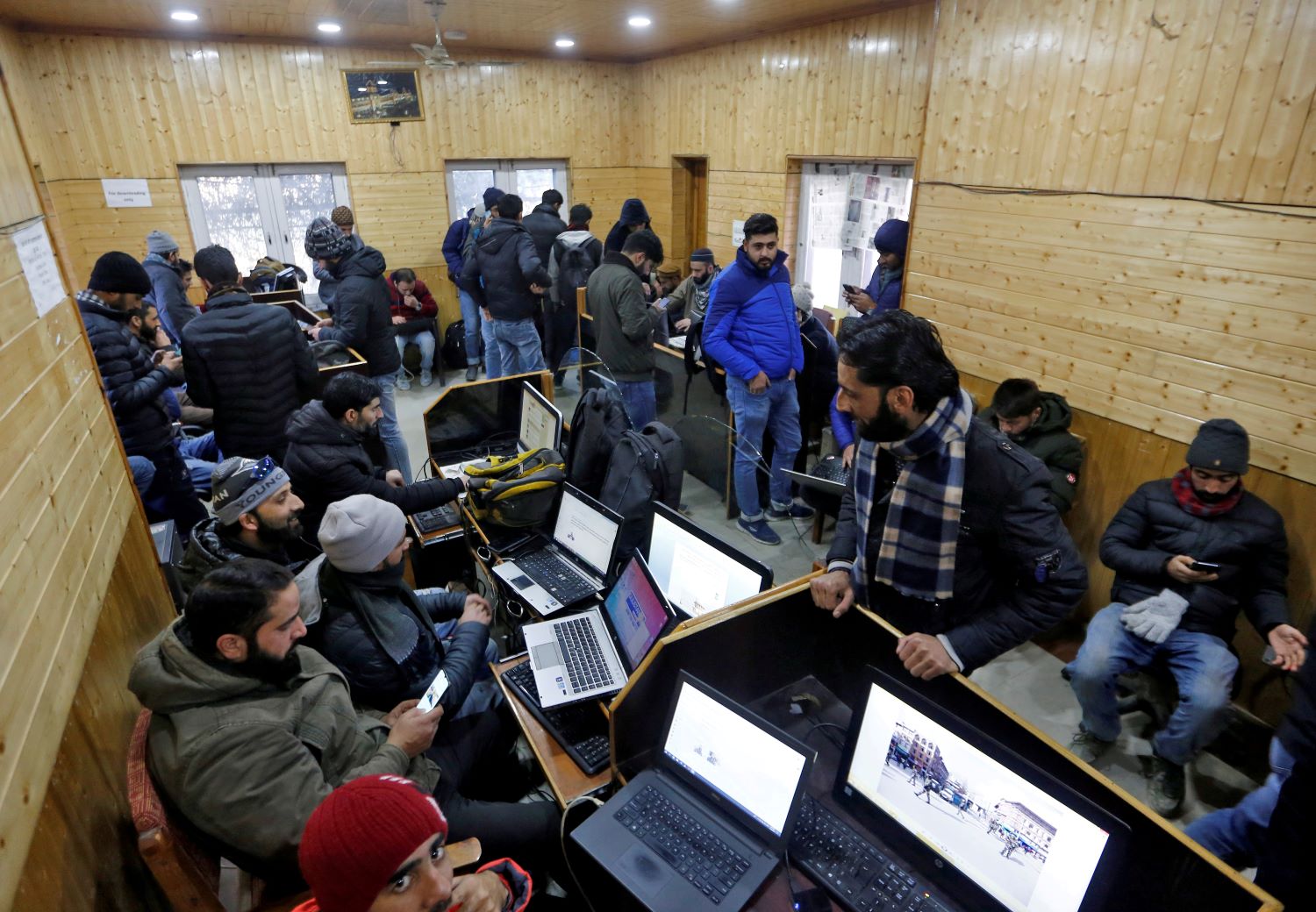 'No place like Kashmir'
The continuing crackdown on the press in Kashmir has dashed the dreams of many journalists of returning home. With each passing day, their hopes are becoming slimmer. They fear they could be arrested, jailed, or never allowed to set foot outside the region again if they fly back.
Suhail hasn't seen his family in three years, and he is uncertain when he will be able to meet them again. 
"My father was calling me a few days back and crying. I have never seen him cry like that. We badly miss each other," he says.
Every month, Suhail puts aside some of his savings to one day buy tickets for his parents to visit him in the US.
For Zahra, memories of home have been reduced to cell phone pictures of family and friends.
"Whenever I see anyone with their family, it reminds me of mine. There is not even a single day when I don't cry thinking about my family and home," Zahra says.
"Because there is no place like Kashmir, and nothing can fill the vacuum of being away from your homeland," she adds.