Dalit representation in Indian media organisations is very low. Some journalists from the lowest Hindu caste are finding innovative ways to start up their own news platforms
Every month, Meena Kotwal, 32, runs a crowdfunding campaign on social media platforms to cover the operating costs of her newsroom. It is a sisyphean task.
Kotwal runs a news outlet named Mooknayak, which roughly translates to "Leader of the Voiceless". Mooknayak's website describes it as a news organisation dedicated to the marginalised and underprivileged people of India.
The Hindi word, Mooknayak, and its relationship with journalism dates back to 1920 when the architect of India's constitution, Dr Bhim Rao Ambedkar, started a vernacular newspaper which raised the voices of lower caste people of India who suffered caste discrimination.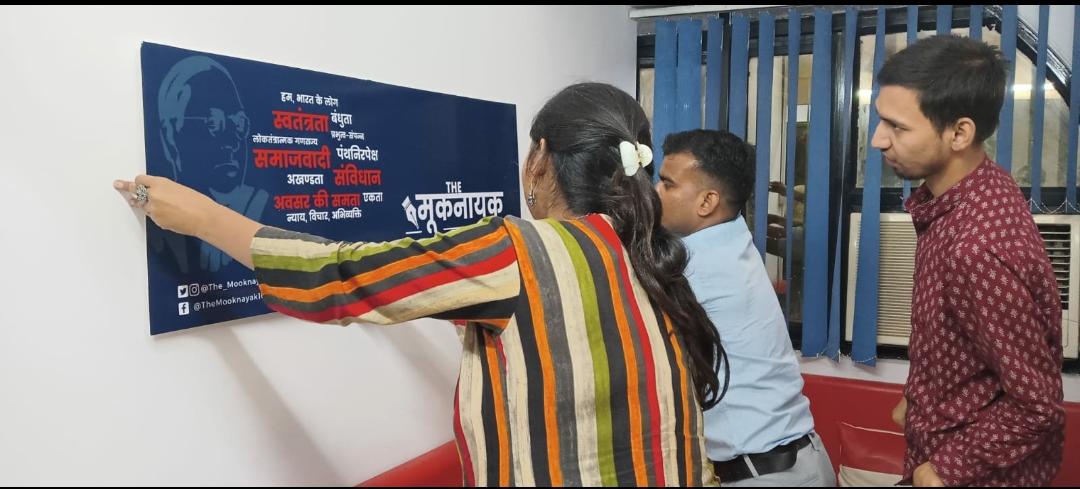 The Mooknayak newspaper then was called "Opposition to the Brahmanical (upper caste) ideology". Dr Ambedkar was a dalit and had suffered caste discrimination in his early life. 
Dalits or "untouchables'' are from the lowest stratum of the Hindu caste system in India. Although the practice of untouchability or caste discrimination is prohibited in India, incidents of caste-based violence and discrimination are still prevalent in the world's largest democracy.
A report released in October 2022 by Oxfam and the Indian online news outlet, Newslaundry, revealed that in 2019, nearly 88 percent of journalists in India were from the general category or upper caste (which now stands at 86 percent).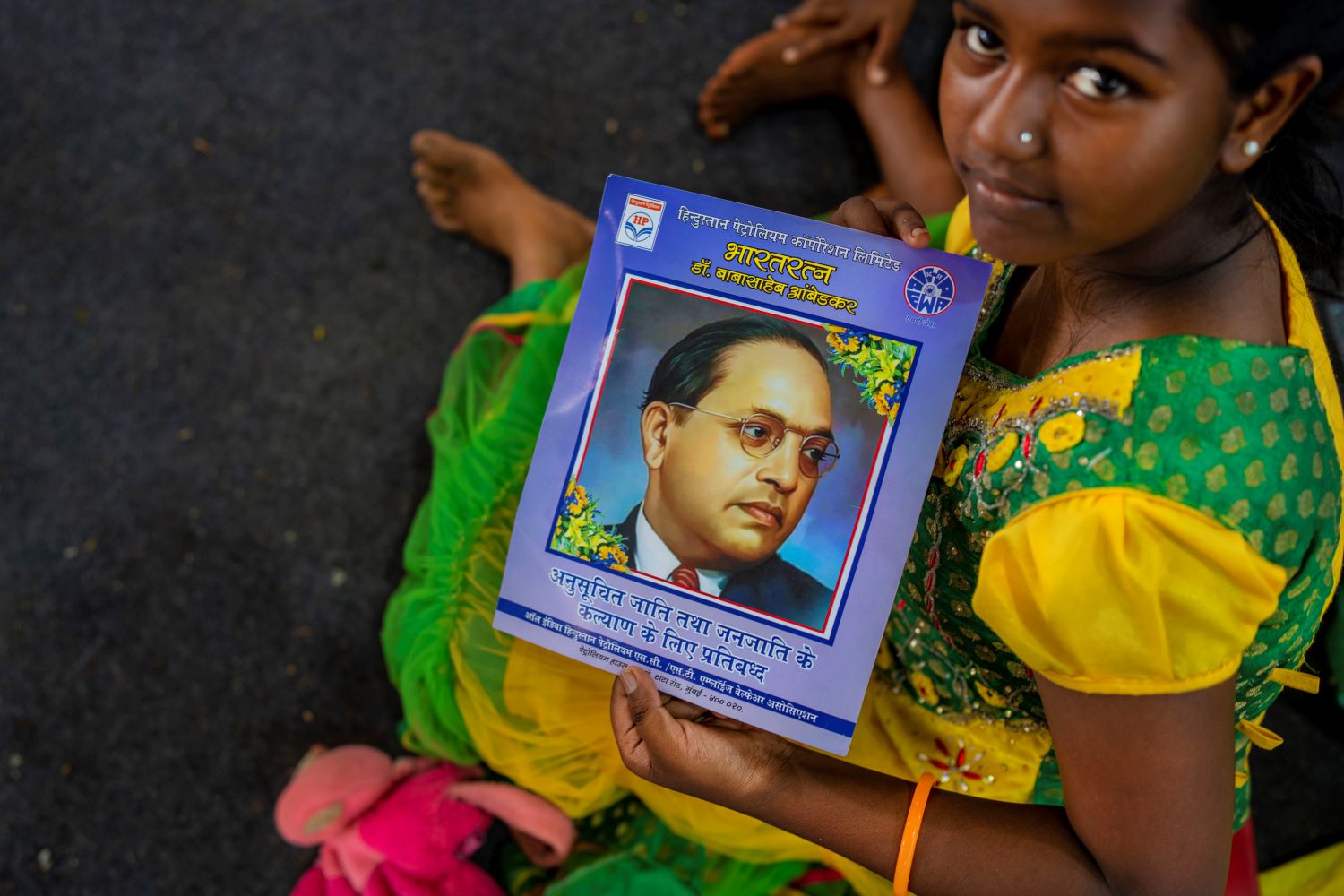 Organisations like Mooknayak are seeking to redress this imbalance. Kotwal's newsroom has 15 journalists, of which nine work full time while the rest are freelancers. Kotwal says that a majority of her employees are from the lower castes and it is run on the donations she receives through crowdfunding.
"I started a Dalit-centred newsroom because there is very little representation of Dalits in the Indian media. There are very few organisations which give space to journalists coming from the marginalised and underprivileged section of the society. I have faced discrimination while working for an international news outlet and have been called out for my caste so I thought of starting Mooknayak and I was able to start it with my savings in 2021," she says.
Kotwal's newsroom recently secured a funding of Rs 10 lakhs ($12,250) through the Google News Initiative.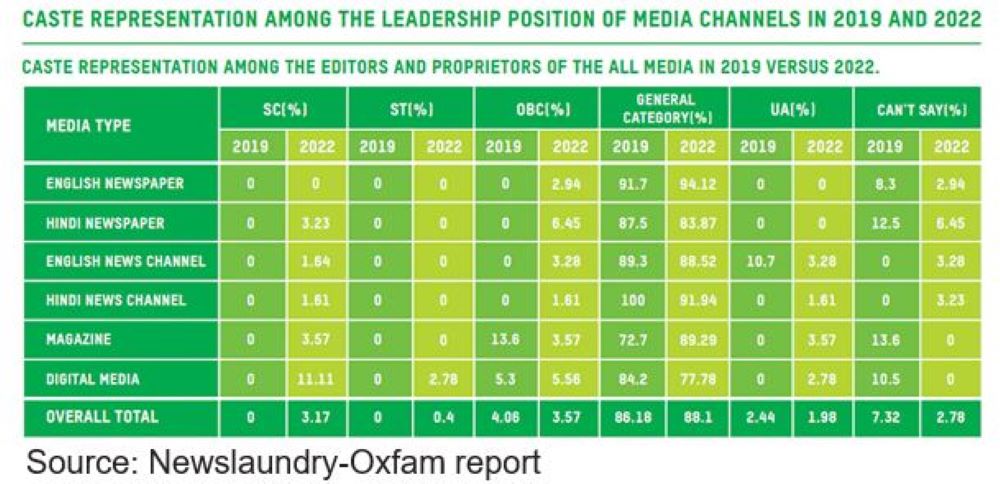 Rajendra Gautam is another senior journalist based in Lucknow, a northern city in India about 500 kilometres from New Delhi.. He runs an online newspaper named Nishpaksh Divya Sandesh which is a regional Hindi daily. 
Gautam is a Dalit and in August 2022 was forced to lodge a police complaint against an upper caste journalist accusing him of using casteist slurs against him.
In the complaint, he alleges that the other journalist has been directive casteist slurs against him and his family since 2019. When it finally became too much, he lodged the complaint.
Gautam sees this sort of harassment as a means of silencing Dalit voices in the media. "Dalit representation in the Indian media is very low. There are very few Indian news outlets which actually raise the voice of Dalits or minorities," he adds.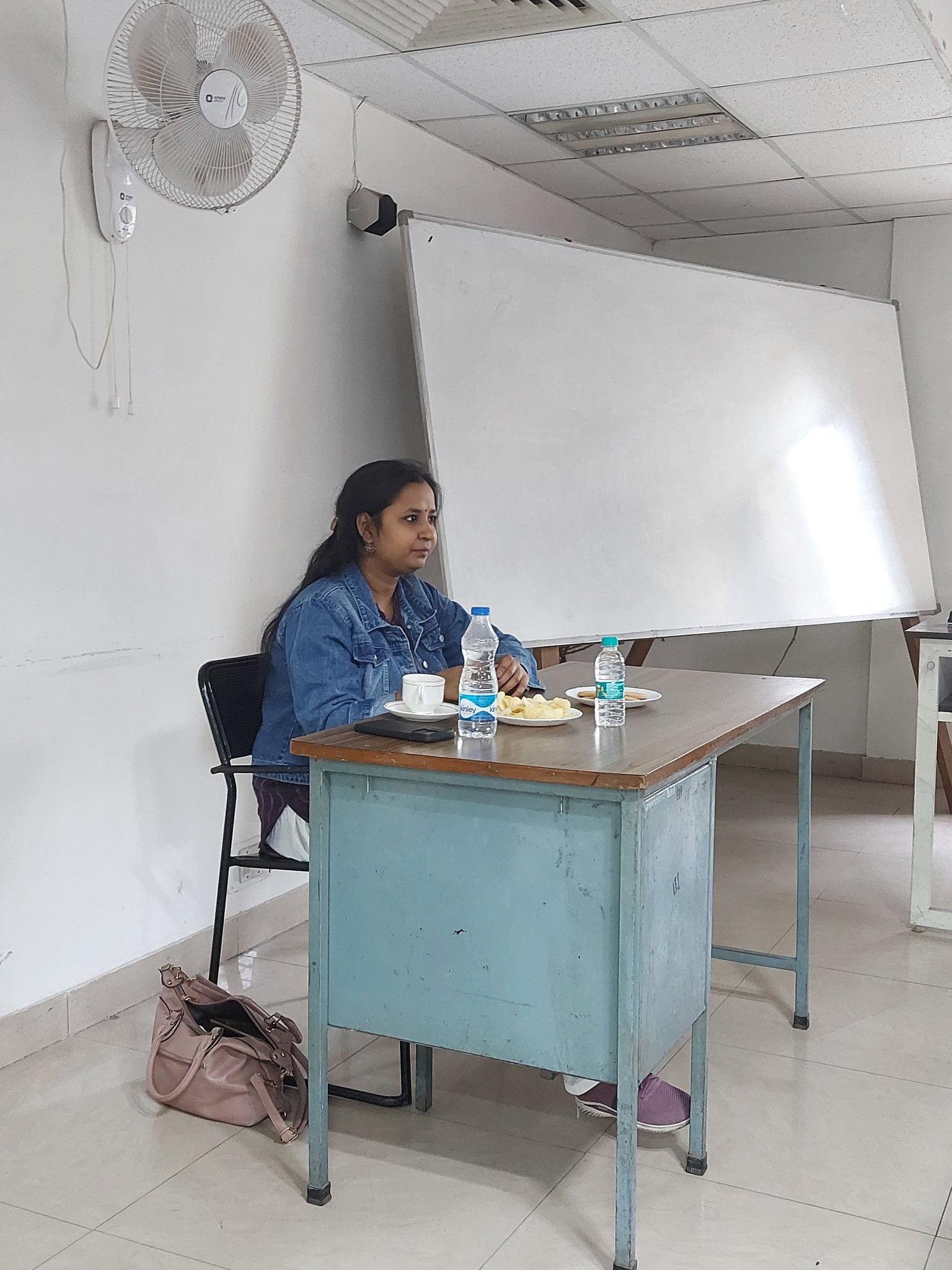 "It is a very tough job being a Dalit journalist in India. Upper caste people (a few - not everyone) cannot see someone coming from a Dalit background and trying to fill the space. It was probably the third incident of my life when I faced discrimination. Otherwise I have had good support from colleagues coming from every caste," he says, adding: "How isolated or underrepresented Dalits are in the Indian news industry can be understood by the fact that I was subjected to harassment by an upper caste journalist despite being one of the senior names."
Gautam's newsroom has a desk of five people and about 20 freelance reporters spread across India's most populated state of Uttar Pradesh. But it is hard to sustain financially. 
Gautam says it is very hard to run a newspaper sustainably when there are few revenue models for the media other than selling advertising space to private parties or the government - something that does not always work in favour of oppressed minorities and lower-caste organisations.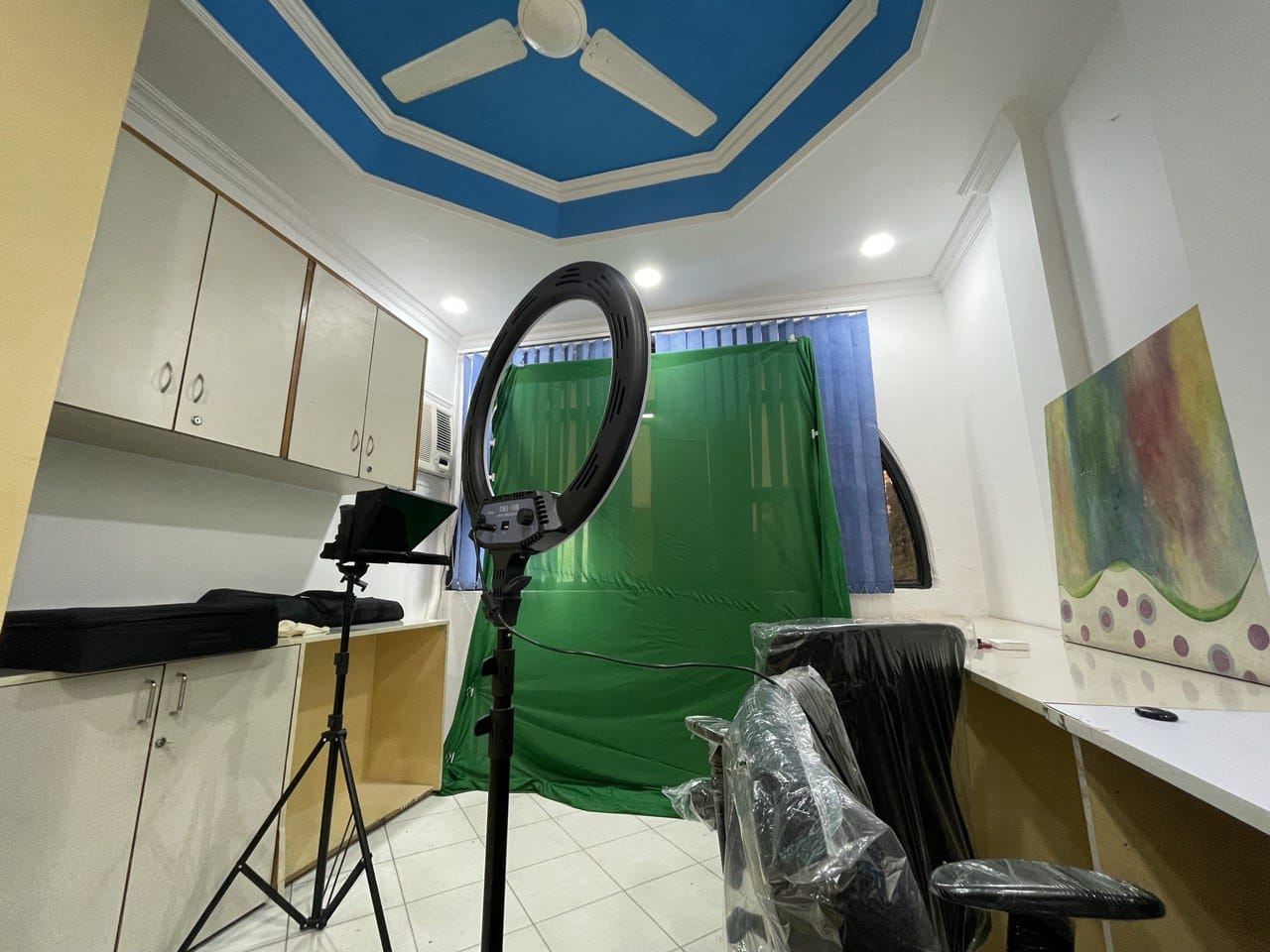 He has not found the crowdfunding model workable. "I cannot do crowdfunding to pay my people because you can get money through donations from the public once or twice but not all the time. There needs to be some revenue model which helps you sustain in the long run," he says.
According to the Oxfam-Newslaundry report, 106 of the 121 newsroom leadership positions examined, including editor-in-chief, managing editor, executive editor, bureau chief and input/output editor, are held by upper-caste journalists. Only five are held by other classes and six by individuals from minority communities, with the identity of four individuals being unknown. 
Oxfam India CEO, Amitabh Behar, stated that this report shows that newsrooms in India are not inclusive for marginalised communities, and that media organisations must do more to uphold the constitutional principle of equality in hiring practices as well as in their coverage.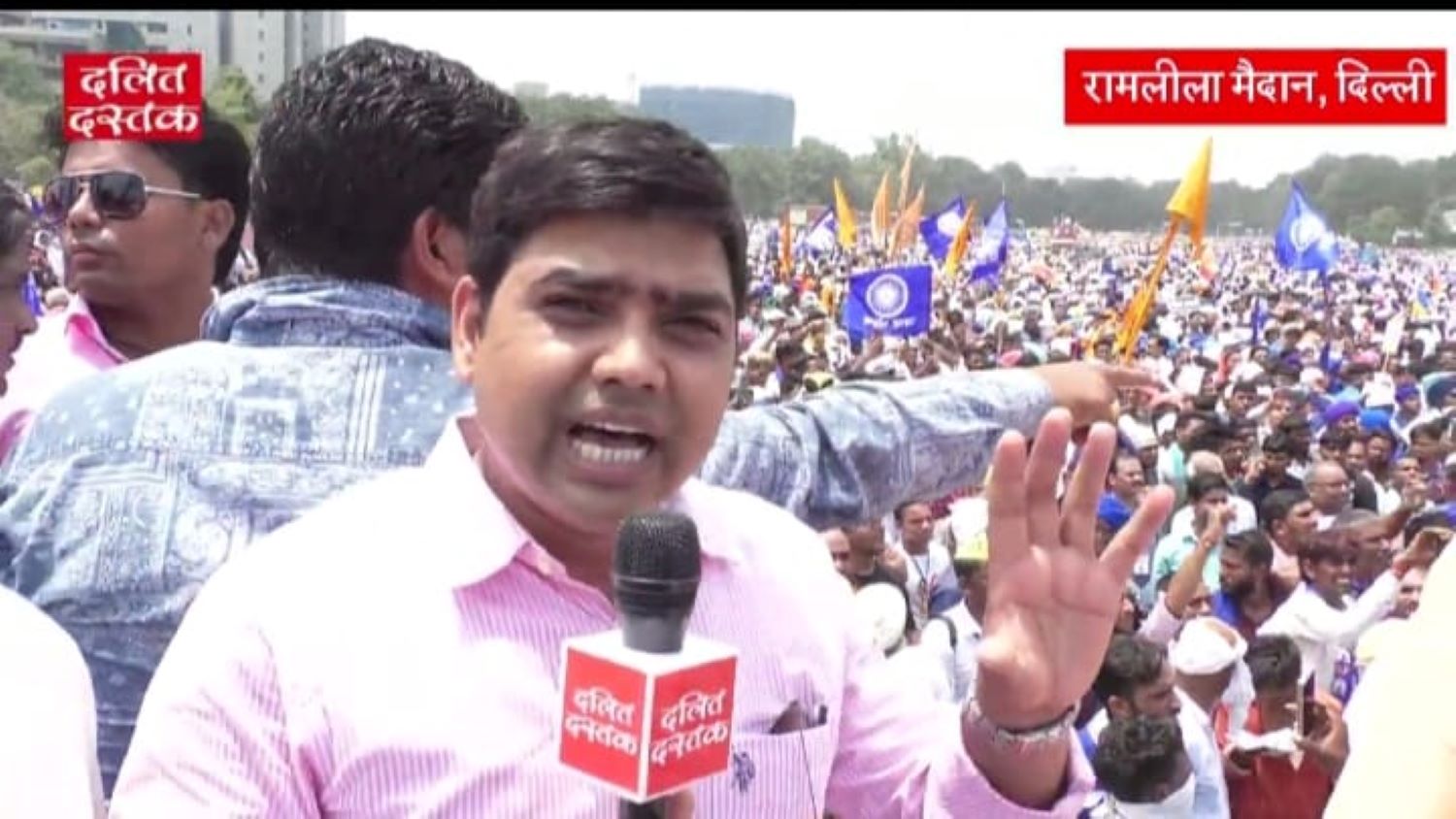 Ashok Das is also a Dalit journalist. He runs Dalit Dastak, a monthly magazine and news portal of the same name. He says that there is a huge void that needs to be filled in the journalism industry.
Das explains that he felt the need to start his own newsroom when he realised that he was facing discrimination just for being a Dalit during his short stint in a regular newsroom position. "You face a lot of discrimination for being a Dalit and it has become normal. Things like this becoming normal is not good for any developing society and should be called out immediately so I decided to start something which was the voice of voiceless people and with a lot of difficulties I did it. I am still struggling and will call myself successful the day people from the marginalised section are treated equally at least in the Indian journalism industry," says Das.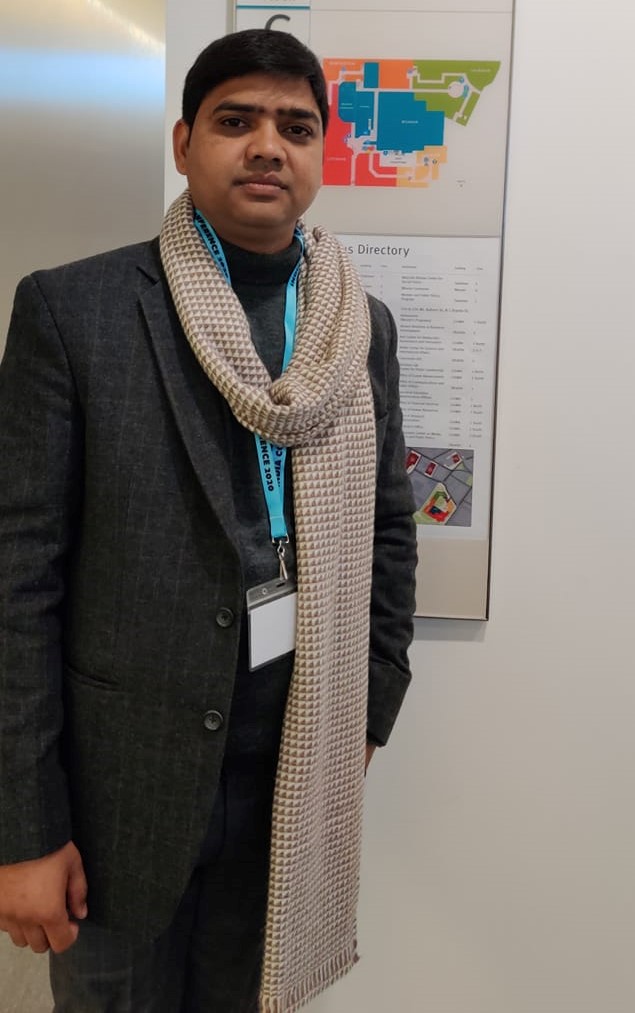 "There are a few people like us who have been trying hard to be the voice of Dalits in India. Dalits have hardly found any voice in the Indian journalism industry which is one of the reasons that even today people from marginalised and minority sections are facing discrimination," he says, adding: "Had journalists from the lower castes got equal opportunities then there would not have been this vacuum."
Veteran journalist Shrawan Kumar says the problem of caste discrimination in India is a centuries-old one. "The caste problem is not only in the media industry but in every industry. This type of discrimination in the media industry is very wrong because we journalists have been taught that we should remain unbiased. When 'Journalism' is our religion then how can we discriminate against our colleagues coming from a lower caste?"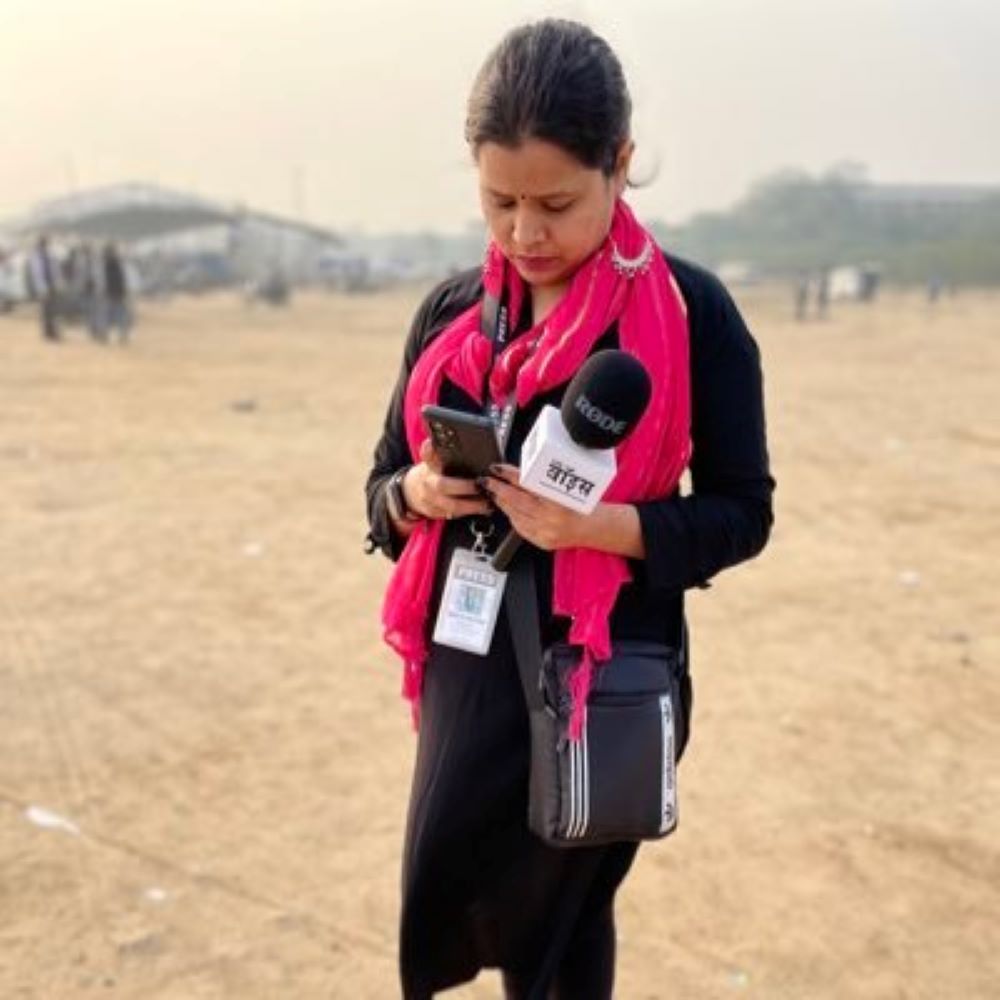 Journalist Babita Gautam, who comes from a Dalit background, decided to start her own news outlet after becoming fed up with other journalists from higher castes that she worked with telling her she does not "look like a Dalit". 
She does not view this as a compliment. "Isn't it casteist and insulting that you are told that you do not 'look like a Dalit'? I have faced this a lot of times while working in the regular newsroom. The statement seems to be very normal for people coming from privileged castes but this is very toxic and insulting."
Gautam now runs a Youtube channel called The Voice Media and is also thinking about starting her own news website. "Discrimination on the basis of caste is everywhere. Be it on the field or in the newsroom. This discrimination is the root reason that Dalits and other marginalised people do not get much space in the Indian media," she says. 
"A lot of changes have come but it is a long journey and we will have to fight our own battle to be treated equally."