Journalists in Cameroon are using their phones in innovative ways to report the news for many different types of media, but major news organisations have still not caught up
Sherif Soultan Fadel Mohamed, 28, is one of those pioneering mobile journalism in Cameroon. "I'm a mobile journalist because I use my phone to produce reports principally for social networks," he says. What began as an adventure, has become a career that Sherif is pursuing passionately.
Mobile journalism has taken off in other parts of the world but, so far, remains a specialism that is not yet commonplace in Cameroon - nor one that is taken seriously by many in the industry. 
Like many who do this job, Sherif is largely self-taught, relying on online courses and tutorials. "I was on holiday in Mauritania and I had nothing to do so I began strolling [surfing] on the internet. I fell on mobile journalism. 
"After an extensive search on the web, I found tutorials on mobile journalism by Al Jazeera and the BBC. Given that I was already producing videos and conducting interviews with my phone, following what I learned from the tutorials, I decided to call myself a mobile journalist," Sherif explains.
Another pioneer of this genre of journalism is Corinne Podger, an Australian journalism educator, who defines mobile journalism as "digital storytelling where the main device used for newsgathering and content creation is a smartphone".
Mobile journalism has transformed the way people consume information today. With instant updates and live feeds, this digital form of storytelling has caught the world by storm. 
'Quick and affordable'
For Sherif, the natural 'home' for his form of journalism is a combination of social media and radio. But mobile journalism can be used for TV broadcasting and digital news platforms as well.
"With mobile journalism, I'm independent," says Sherif. "I've always loved to promote the culture of books and literature in Cameroon. But practising 'statutory' journalism, it would have been difficult to keep that passion alive. Most media houses were not accepting or offering what I'm offering users online today."
According to Corinne Podger, smartphones enable any journalist to build new skills quickly and affordably - from news and photography to radio and podcasts, to social-first storytelling, to making TV news and documentaries. "This can help break down silos between different newsroom teams," she says.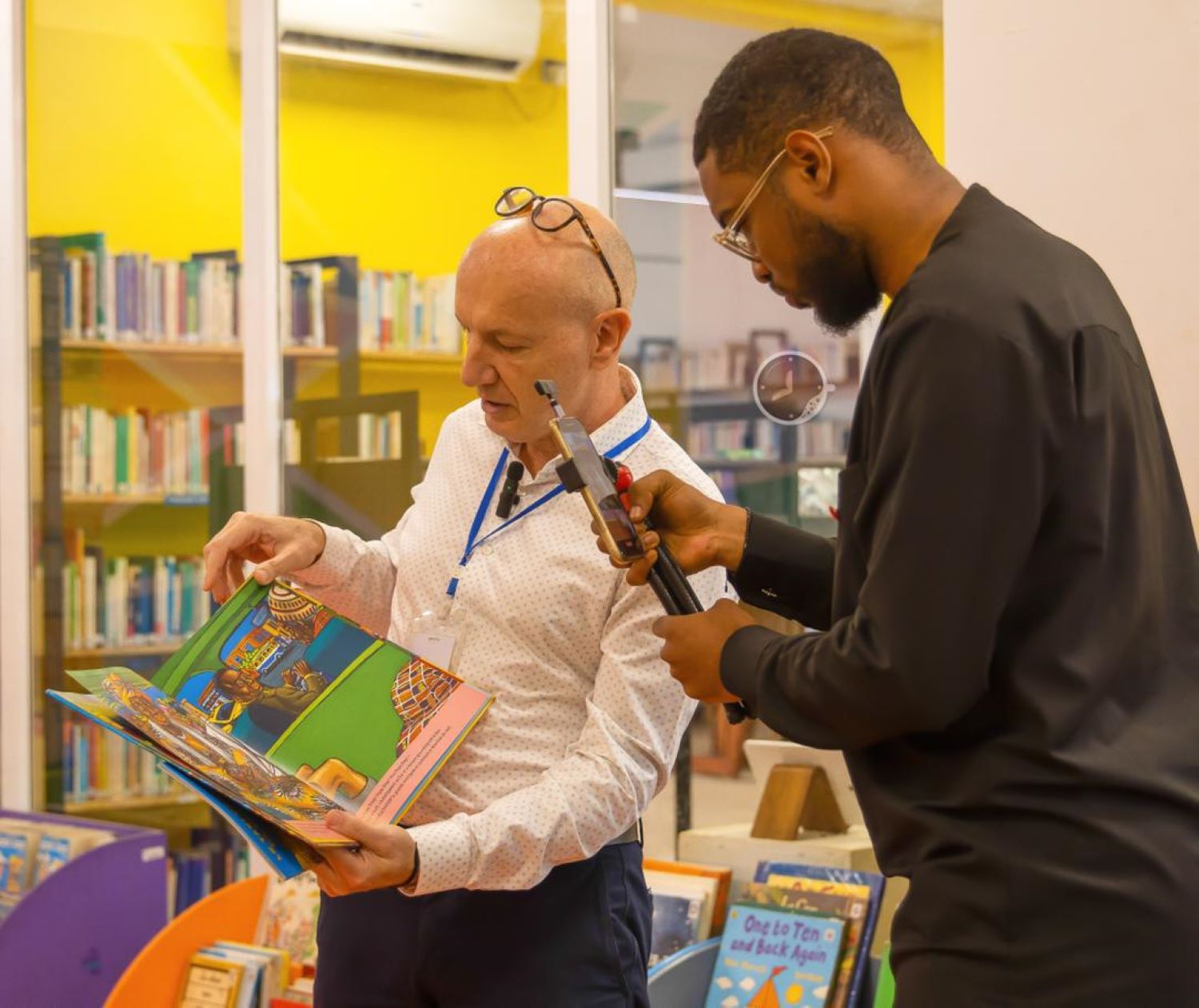 This is clear from Sherif's work. He currently runs a web media outlet named Café Des Mots which specialises in the spoken word. "From shooting to editing, publishing, and sharing content across various networks, I do it all with my mobile phone," says Sherif.
"Once each edition of Café Des Mots is produced, I share the videos on YouTube, the audio is extracted and shared on Anchor FM as a podcast. Then, the links to the published version on my website are reshared on Facebook and Twitter," he adds. 
"You can see that with just my mobile phone I produce content that reaches out to millions of users online. This would not be easy if I had to carry the sophisticated camera and other accessories that are needed in standard newsrooms," says Sherif, who is talking to Al Jazeera Journalism Review straight from a recording session of Café Des Mots.
Other journalists in Cameroon have been making use of smartphones to assist with their reporting duties for some time.
Use your phone - or miss the action
Etoh Anzah George, 28, a journalist at The Horizon Newspaper, has used a mobile phone for much of his reporting over the past eight years of his career. "I find it [the mobile phone] one of the best means of newsgathering and reporting," he.
"In the current crisis - the Anglophone crisis - sometimes while on your way to work, you bump into a strike action or protest, and you need to act fast to catch a story," he explains. "We don't usually move around with large cameras. So, once there you take out your phone and begin work. If you have to go to the office to get the standard cameras and other paraphernalia, you will miss the action. Hence the phone has been the best and swiftest means for me to capture fast-paced stories."
The Anglophone Crisis is a conflict between Cameroon's government and separatist movements in English-speaking parts of the country. The conflict, which started in 2016 when teachers and lawyers went on strike in protest over the conditions of the Anglophone minority in a Francophone-dominated country, has since morphed into open warfare.
Another benefit of mobile journalism is its rapprochement with the audience.
"With traditional journalism, you're far from your audience, but with mobile journalism, you're quite close to them. When I interview people with my phone they speak freely and engage with the published content easily thereafter," Sherif adds.
Mobile journalism is in its nascent state in Cameroon. If it is to become a proper profession, it needs committed investment by news organisations, says Sherif. 
"When you look at media organisations practising mobile journalism elsewhere around the world, you see that their activities are financed or supported by funds from other units of the corporations. Sadly, here in Cameroon, mobile journalists have little or no support.
"I love what I do but I need finances to set up an entire media organisation as well as pay the team that will eventually be working with me. I hope to get this support some day. But for now, it's mobile journalism that has to thrive - the role it plays in educating the public just like other forms of journalism cannot be overemphasised," he adds.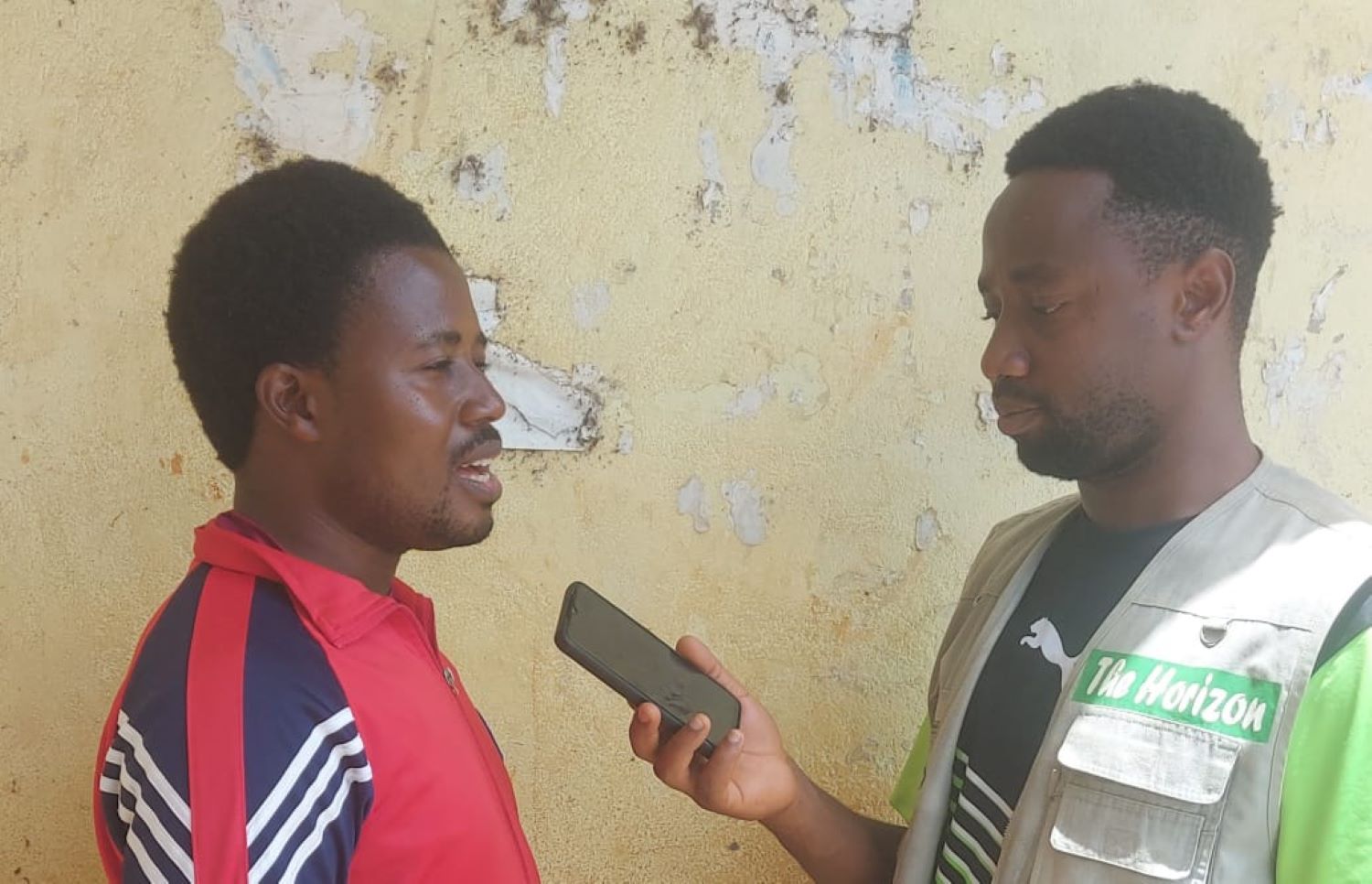 Apart from finances, including mobile journalism in the training curriculum for journalists in Cameroon will popularise the profession. "We have to start teaching mobile journalism in our schools. If schools include it in their programmes, students will have no choice but to sign up for the course," says Sherif.
"Newsrooms on the other hand should recruit mobile journalists and set up independent newsrooms dedicated to this content. It shouldn't be as it is now in many media corporations - where content meant for other media forms, like radio and TV is simply reshared on their social media handles," he says
Mobile journalism should be seen and treated as an independent specialty in its own right, not just as a 'companion' for others, he says.
According to Etoh Anzah, a great deal needs to be done to promote the culture of mobile journalism in the country. "In a nation like Cameroon, the practice of mobile journalism can be encouraged through education. Most of the viral videos creating an impact on social media were not filmed by large cameras but with the aid of mobile phones. Therefore, the mobile phone is undeniably an important journalism tool. All we need to do is to teach journalists when, where, and how to use it," he says.
He equally emphasises that phones used for professional purposes should be branded in the way that cameras and microphones are when TV stations are operating from the field. Phones bearing the branding of the media house would be easy to identify and prove that the journalist is on an official assignment.        
Asked what it takes to become a mobile journalist, Sherif says getting a journalism degree is useful. "I got a journalism degree before I ventured into mobile journalism. A smartphone is just a tool used by mobile journalists - the same as the radio is for radio journalists. By this, I mean you first have to become a journalist, and the phone will be just the technology you'll use for your work," he says.
'We are not recognised as proper journalists'
According to Sherif, despite being a profession practised in many countries around the world, those who are pioneering and practising mobile journalism are still not recognised as "proper" journalists.
"I don't get the same recognition for my work as other journalists," he says. "Sadly, even among the journalism corps, I'm not recognised. When they see you at events on coverage with a smartphone they jeer at you," he adds. 
"They regard mobile journalists as 'adventurers' without realising that you put in the same level of effort to inform and educate your audience as they do." 
Poor internet infrastructure is another major challenge that's limiting mobile journalism in Cameroon. Reaching out to audiences online requires a lot of bandwidth especially when it comes to storing and transferring high-resolution graphics and videos. Besides poor internet connectivity, the cost can also be prohibitive.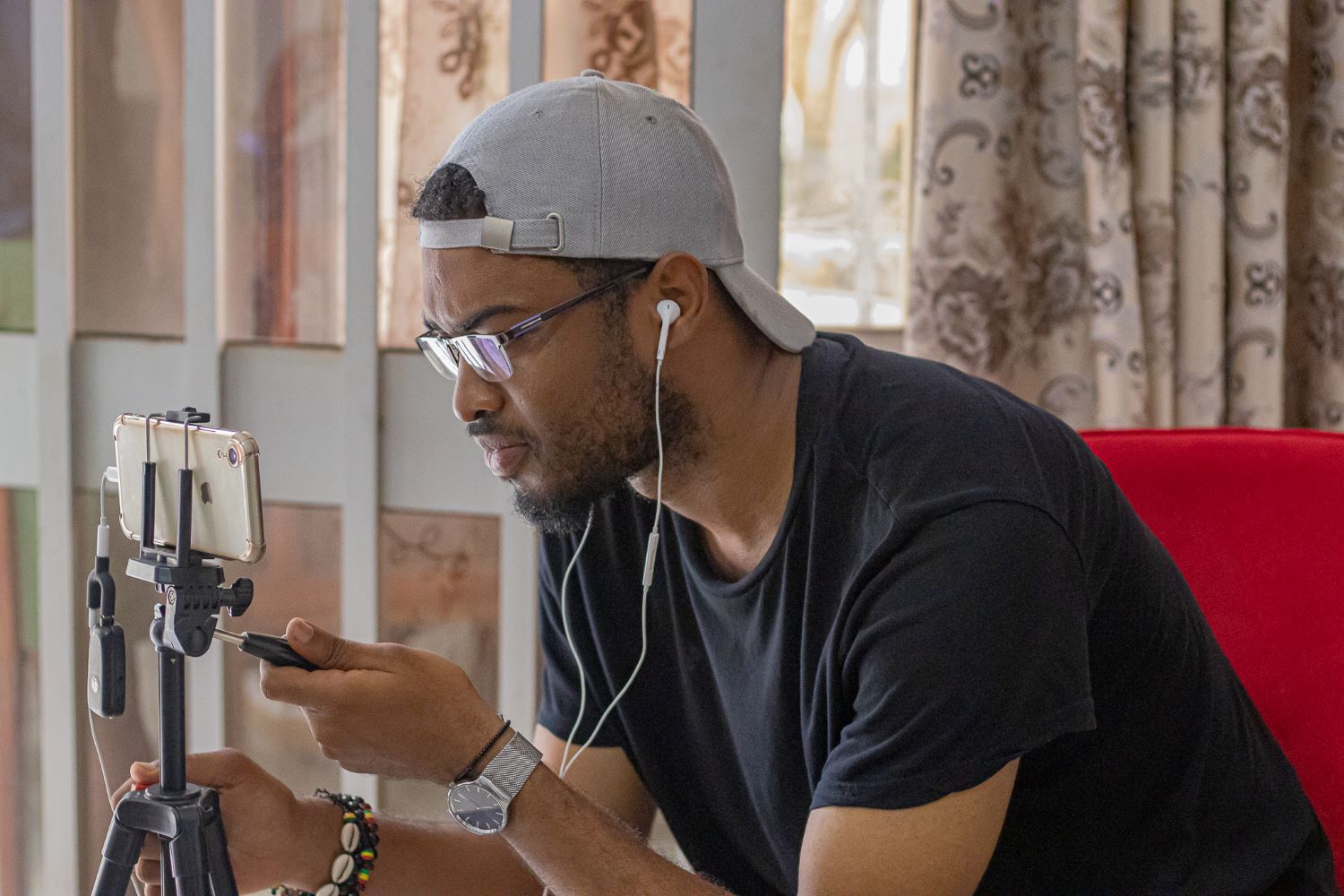 "There are days I've refilled an internet bundle and poor connectivity doesn't permit me to publish content online and the bundle runs out. In that case, you must refill in your next attempt, which costs you more," explains Sherif.
One gigabyte of mobile internet in Cameroon costs, on average, 895 FCFA ($1.53) at 2022 prices. Therefore, it can cost Sherif close to $2 to post content online when internet connectivity is particularly slow. Given that, an average Cameroonian spends less than 3,500 FCFA ($6) a day, for Sherif and other mobile journalists, it can be too expensive to carry out their jobs.
While fake news on social media is on the rise and is increasingly affecting societal values, changing opinions on critical issues and topics as well as redefining facts, truths and beliefs - tenets traditional journalism is out to protect - "if journalists don't rise to challenge fake news, then traditional journalism will be killed, and not by mobile journalism," says Sherif.
Indeed, he contends, in order to combat fake news, properly trained journalists must specialise in mobile journalism so that they can furnish internet users with verified content. Developing mobile journalism as a respected profession will help to weed out the generators of fake news, which is the real threat to journalism.
In this era of social networks and new technologies, where fake news is rife, Sherif says: "It will only take journalists to save journalism." 
"Leaving the production of online content to amateurs and 'adventurers', will mean users continue to be misinformed. Hence mobile journalism is a necessity," he adds.
Brighter days ahead?
"With a rise in users engaging with news on smartphones, the dependence on mobile journalism is increasing," says Doaa Fareed, a freelance journalist working for BBC Xtra. Citing a Digital News Report 2020, she notes that: "More than two-thirds (69 percent) of people now use smartphones for news weekly, and these devices [smartphones] are encouraging the growth of shorter video content."
Sherif believes there are brighter days for the profession in the long run.
"No one in this age - especially the younger generation - is ignorant about using a smartphone. Given that they have already mastered the technology, with training in journalism, they'll make better mobile journalists. Finally promoting the speciality in Cameroon will be a great cost-saving measure for media houses," he adds.
By and large, mobile journalism is the future of the media and there's no better time than now to engage.