The recent 'Facebook Files' - revelations about the inner workings of the tech giant published by the Wall Street Journal - were based on leaked internal information. But while leaks can be a valuable source of information for journalists, they can also be used to manipulate them.
Recent revelations about the inner workings of Facebook - dubbed the "Facebook Files", following a massive leak of information to the Wall Street Journal, have highlighted the increasingly frequent role played by data leaks in journalism today.
In this most recent leaks-driven story, the Wall Street Journal reported this month that it had received leaked "internal Facebook documents, including research reports, online employee discussions and drafts of presentations to senior management". One of the most damning revelations was the discovery that Facebook has conducted a large amount of research about the impact of its Instagram platform, and is fully aware of the toxic environment it has created for teenage girls.
In its report, the Wall Street Journal wrote: "In public, Facebook has consistently played down the app's negative effects, including in comments to Congress, and hasn't made its research public or available to academics or lawmakers who have asked for it."
Furthermore, the leaks revealed that Facebook exempts some of its high-profile users from its usual rules of conduct.
Facebook denies that it has deliberately suppressed information about its platforms. The company's Vice President of Global Affairs, Nick Clegg - who also happens to be a former Deputy Prime Minister of the UK - wrote in response: "At the heart of this series is an allegation that is just plain false: that Facebook conducts research and then systematically and willfully ignores it if the findings are inconvenient for the company. This impugns the motives and hard work of thousands of researchers, policy experts and engineers at Facebook who strive to improve the quality of our products, and to understand their wider (positive and negative) impact. It's a claim which could only be made by cherry-picking selective quotes from individual pieces of leaked material in a way that presents complex and nuanced issues as if there is only ever one right answer."
One thing the story has brought to the fore however, is the increasing reliance on leaks by the media for big news stories.
The 'great trade' in leaks
The term "leak" has a currency in newsrooms today of a kind that the media has never seen before. A deluge of data and information is leaked to the press, and the sources, nature and even the aims of this data differ. This has created unprecedented challenges for journalism in general and in particular for investigative journalism in an age of fake news, conspiracy theories and increasing government limitations on the right to access information.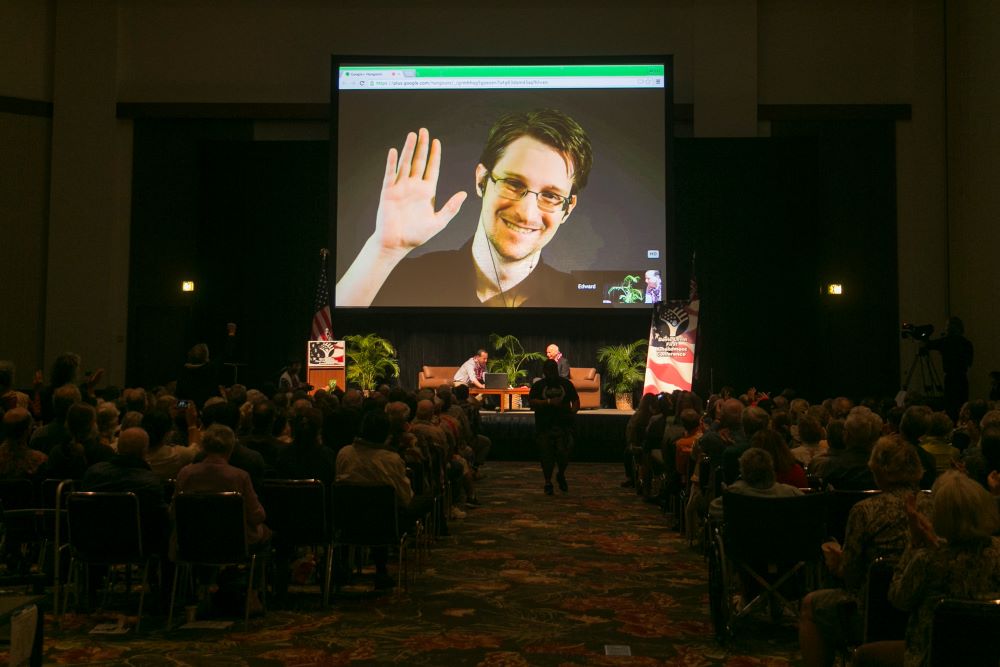 In this sceptical and cautious environment between the media as the fourth estate and the state's monopoly on secret information, the non-stop flow of information to the media continues. This flow is driven and exacerbated by some people's readiness to leak information that they believe it is public opinion's right to know - taking as their model the likes of Wikileaks founder Julian Assange or famous NSA whistle-blower Edward Snowden.
In recent years, the more intense international political conflicts have become, the greater the trade in leaks. The most recent US elections and the subsequent media storm give us the best example of this. Under these circumstances a journalist is walking across a minefield: leaking is a very risky journalistic practice, as the Nieman Foundation for Journalism at Harvard notes.
Why is dealing with leaks so dangerous for journalists? What are the professional limits to this practice? Are we really in the golden age of investigative journalism thanks to leaks? How often has journalism been the victim of political conflicts, publishing leaks serving the interest of a particular political force?
Always question the motives of the leaker
Sometimes, government officials use "controlled leaks" to test the waters about forthcoming public policy or to influence media coverage of a particular event or issue.
The aim of leakers, then, may not always merely be to inform public opinion. Nor is it always the result of a belief in the right of access to information. There are personal, political and even financial reasons to leak. This means that journalists should not take all the information they obtain from leaked documents stamped "top secret" – an irresistible phrase for any journalist looking for a scoop – at face value.
But this legitimate journalistic desire is bound by several limitations. First, information needs to be verified and its credibility established.
Then, a journalist should ask what political, commercial or activist group might benefit from the publication of these leaks, particularly during elections or political crises - or during a time of economic crisis such as a stock market crash, where parties may be looking to recoup losses or mend damaged reputations. 
Journalists should not be party to any political dispute or give preferential treatment to one political force over another, in order to be objective – if not completely neutral. 
This position means that journalists have to be aware of the political context and well informed of political developments at home and abroad so that they do not inadvertently end up being a dupe for a party or political figure just because they were the source of the leak. Having said all, however, if a journalist thinks that the information is correct and serves the public good, then it should be published even if it will serve the interests of one party more than another.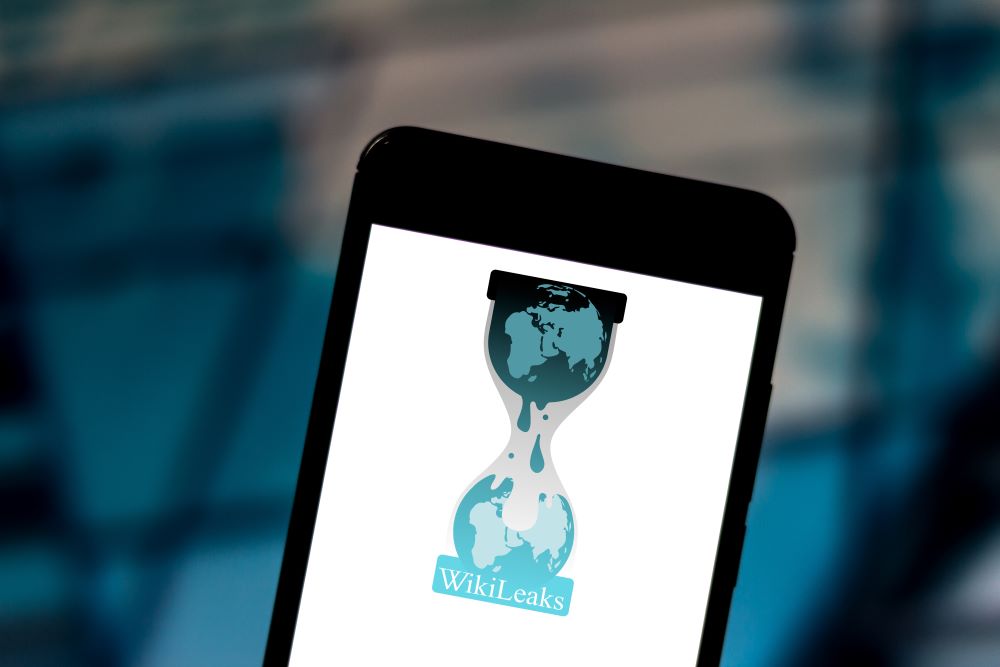 Presenting a deluge of information
Journalists have to be careful of 'reader fatigue' when publishing information which has been leaked, particularly if you are dealing with a series of leaks. The average reader is not equipped to deal with reams of numbers and data all in one go. Nor are they able to keep up with a continuous stream of daily leaks. They can become bored or fatigued, depriving the leaked material of its value. 
Just as readers can feel overwhelmed when confronted by daily scenes of human suffering on the news, they can feel the same way if every day brings new sensational leaks. 
The information provided by leaks can sometimes be complex and may require careful analysis. The role of the journalist is, first, to present a synopsis of the information in the clearest possible way and, second, to temper the desire to publish all the information in one fell swoop. They should arrange information according to importance and decide what is not suitable for publication. For example, when the British media obtained the information that Prince Harry was serving in Afghanistan in 2006, they decided not to publish this as it might have compromised the security of the Prince. The personal inclinations of the reporter should not trump those of the reader.
When articles are published not just nationally but internationally, the journalist's responsibility is even greater, especially when the links concern politics or national security. At the beginning of the 20th century, leaks had the capacity to shake the foundations of a government, but they generally remained within the national sphere – as happened with the Profumo Affair in the 1960s or the Watergate scandal. 
In the age of Wikileaks, leaks have become a global issue, directed towards not just local but international public opinion. This makes their impact and their ability to bring about change much greater, as was shown by the Panama Papers leaks published by the International Consortium of Investigative Journalists (ICIJ) along with more than eight other media outlets dealing with some 11.5 million documents. The Panama Papers deposed presidents, forced others to resign and triggered judicial proceedings against still others, ending the careers of many a politician.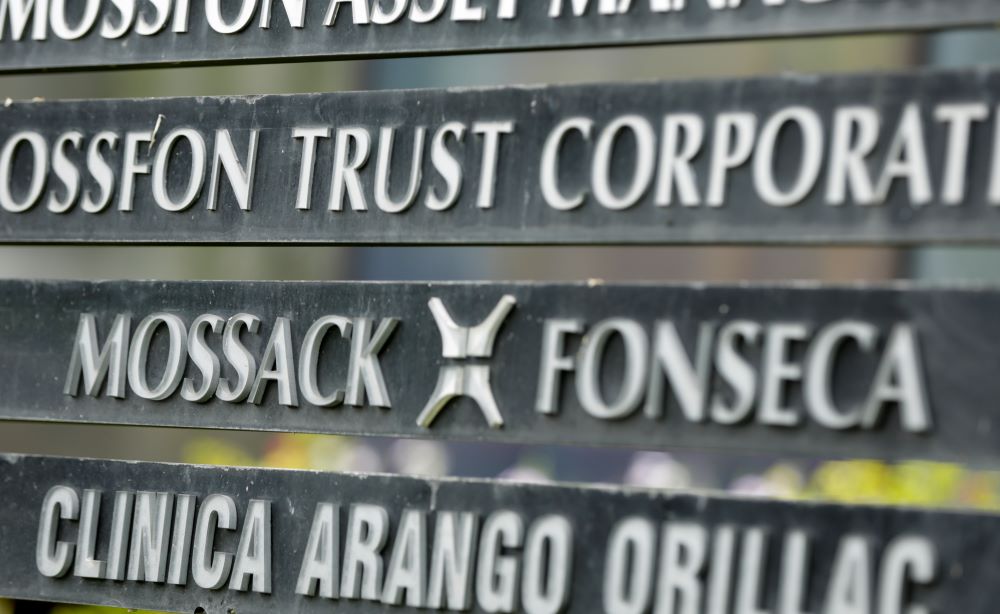 A new arrival in newsrooms
Until recently, the classical broad-circulation media avoided publication of news from unknown sources. This was in line with the Society of Professional Journalists' Code of Ethics. But the modern culture of "fast news" has led to the easy spread of fake news, with the transformation of social media websites into news platforms that do not distinguish quality news from the less trustworthy. All these factors have produced a new rule for dealing with leaks - publish first and verify later - particularly with the ever-greater number of documents leaked since the beginning of the Trump presidency.
This rule is fundamentally incompatible with the definition of journalism and journalists. The role of the latter is to obtain and analyse information, confirm its accuracy and then present it to the public. 
If they neglect to verify information, journalists are failing to do their duty. Publishing the truth is the source of the professional capital of any media outlet: the Washington Post, for example, uses the slogan "we only publish facts or information closest to the truth". 
Some of the questions that journalists should ask themselves when dealing with leaks might be: Where did this information come from? What is the motive of the leaker? Do they have a direct link to the data? Are there any related documents that the journalist can look at before publication? Is there another source to cross-check its accuracy? These questions should really be the rule in dealing with any news, if not for today's rapid pace of publication.
This pace has meant increased pressure on journalists and media outlets, with increasing competition between 24-hour news networks to produce new stories and to be the first to get those stories out. As a result, some outlets have adopted a more carefree attitude to publishing information even if it has not been totally verified. 
More people - eight - were imprisoned under Obama for leaking government data than under any other president

 
The SPJ's ethical code notes that in such cases, journalists should inform the reader about which information has not been totally verified or cross-checked with multiple sources. This warning, it is hoped, will encourage readers to treat the story with caution – especially given that experience has shown that many leaks are not in fact true.
For example, when internal documents from the UK's Department for International Trade relating to trade talks between the UK and the US were leaked in 2019, the Labour Party claimed they showed that the government was effectively putting the National Health Service (NHS) up for sale to US private companies triggering headlines decrying this. However, on closer examination, it was revealed that no such commitment had been made and the talks were only at a preliminary stage. 
One issue with leaks is that they often become directly available to the public and no longer circulate solely between journalists and sources. Wikileaks did this on a grand scale in 2016 when it published more than 44,000 of then-Democratic nominee Hilary Clinton's emails, making them freely available and even categorising them. All this means a greater responsibility for journalists: if they simply republish leaks as they are, they will not be adding any value for the reader. This means going back to their basic role: verifying information appearing in leaks, arranging it by importance in terms of public opinion and publishing it in a journalistic form combining news and analysis. 
If journalists fail in this task, readers will be forced to go to the database of leaks themselves, and may misinterpret or misuse the information available there – or use other sources which combine actual information from leaks with disinformation in order to direct public opinion.
Open warfare between government and media
Leaks which reproduce secret financial and security information are the most valuable sort of information journalists can ever obtain. Such leaks have laid the ground for a new source of tension between governments busy tightening their grip on information and press organisations hungrier than ever before for news to publish. 
Each side is racing to develop its own tools at the expense of the other. This is not a new situation: the oppositional relationship between press and government never ceases. At the same time, both sides want to maintain this fragile relationship, meaning that neither gets everything it wants from the other. Nonetheless, the relationship which is governed by tension and constant and long-term confrontation continues – even if leaks have put governments in an unenviable position, having lost their monopoly on secret information and been forced to move to confront this phenomenon.
Not even democratic countries in which freedom of conscience and expression are considered constitutional rights have escaped this tightening grip. The former director of the FBI, James Comey, has revealed that the US President once demanded that all those involved in leaking confidential information should be arrested. Trump's justification was the need to protect national security. And indeed, one federal employee of the US Defense Intelligence Agency was detained in 2019 on suspicion of leaking security information. But Trump's record as of today is still better than his predecessor, Barack Obama. More people were imprisoned under Obama for leaking government data than under any other president: some eight people were sentenced under the 1917 Espionage Act during his two terms as president.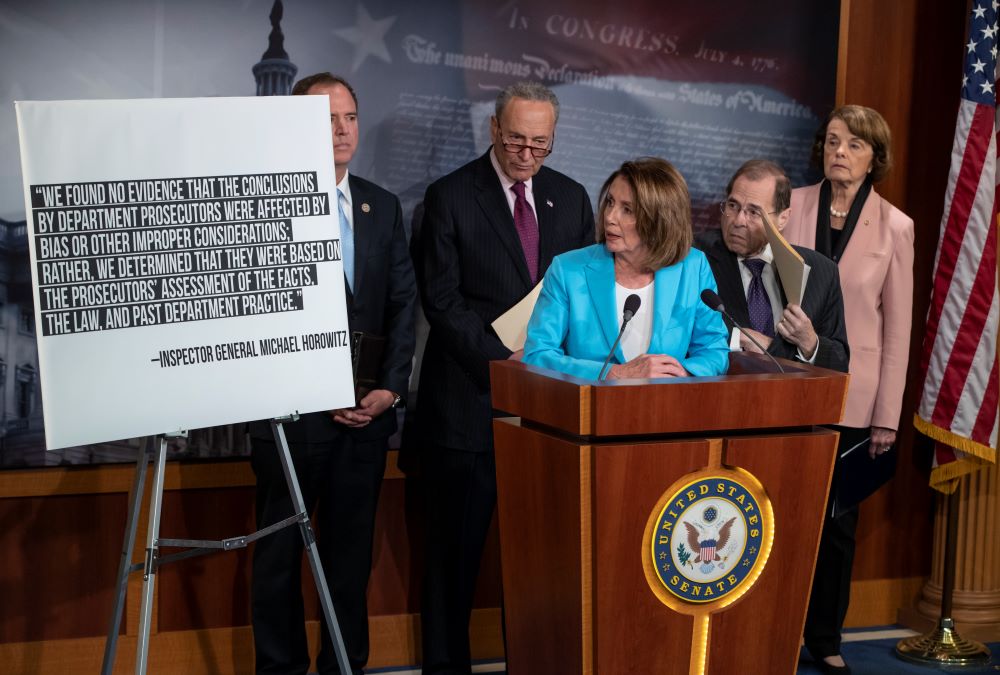 Leaks - the 'new normal'
Governments, in particular Washington, may be particularly concerned because leaking is no longer limited to important issues but now extends to the everyday, particularly the internal workings of the White House and the statements and behaviour of the President himself. 
Leaking is now a normal, even favourite tactic of many Washington politicians. The New York Times has stated that the number of those who want to leak information anonymously is constantly rising. Even in official interviews US officials often prefer to share important information without their identities being mentioned. 
Likewise, government officials have displayed a sort of contradictory behaviour. They fight leaks while simultaneously leaking information themselves as "a source that asked to remain anonymous", thus limiting accountability. This places the media in a real dilemma: too much news from unknown sources may affect a newspaper's credibility. 
There are, therefore, increasing media demands for government officials (particularly official spokespeople) to do the job that they are paid for rather than resorting to anonymous statements or leaks. 
The media's antipathy for this behaviour is rooted in what has been shown in a survey carried out by the think tank, Pew Research Center. It found that most of its readers consider the term "anonymous source" to be one of the things that concerns them most in any article.
Leaks today resemble a new form of journalism, posing new challenges to journalists and media outlets. They must be handled with caution, bearing in mind all the professional rules necessary to verify information, in spite of the challenges of speed. Otherwise journalists may inadvertently publish fake news or become a tool in the hands of particular political groups, serving their interests. Nonetheless, these leaks have made it possible for global press investigations to shake regimes and governments and helped to further the principle of transparency and the right of public opinion to access information.