While news anchors marvel at how refugees from Ukraine are 'just like us' and glorify women taking up Kalashnikovs against Russian invaders, we compare their treatment with that of Syrian and Afghan refugees, and Palestinian resistors
"Spirit of the Blitz!" screams one headline from the UK's Daily Mail. "Families ripped apart and fathers forced to say goodbye to their children". In another headline, the same newspaper proclaims: "Sorrow is not enough. We can and must help."
Compare this to Western media's treatment of refugees from Afghanistan and Syria, who have been described as "cockroaches", while one commentator proclaimed: "Gunships should be used to stop migrants."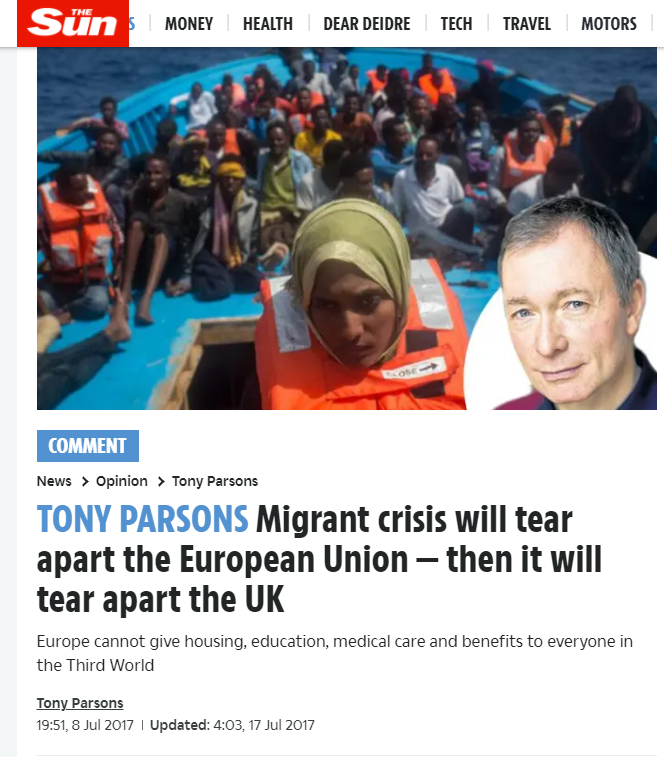 In another of the UK's right-wing newspapers, The Daily Telegraph, commentator Daniel Hannan wrote: "They seem so like us. That is what makes it so shocking. Ukraine is a European country. Its people watch Netflix and have Instagram accounts…"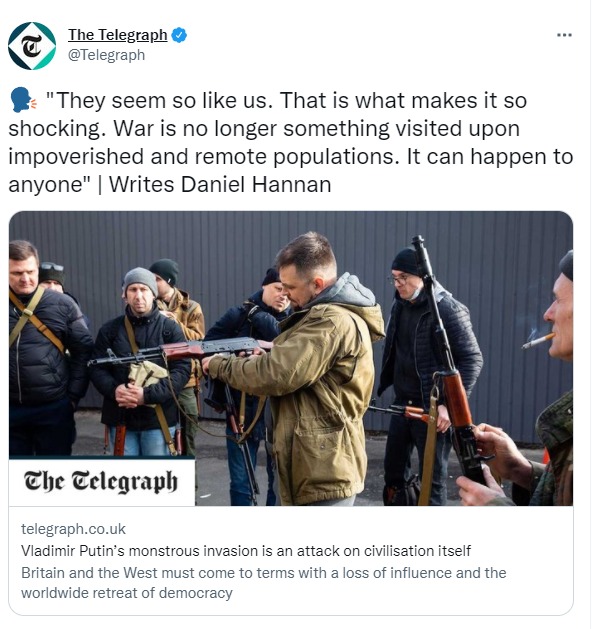 The response to this was stark: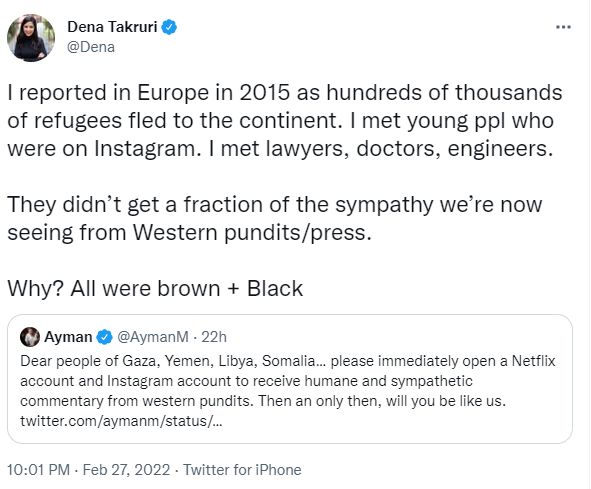 Throughout Western media over the past few days, some commentators have taken to drawing distinctions between refugees from "civilised" and "uncivilised" countries, once again reinforcing the notion of "worthy" and "unworthy" people fleeing conflict and violence.
The same empathy and support rightly shown towards Ukrainian refugees has been absent when it comes to reporting on refugees from the global south.
In one video, which went viral, CBS NEWS Senior Correspondent in Kyiv Charlie D'Agata said: "This isn't a place - with all due respect - like Iraq or Afghanistan." He went on to describe Kyiv as "relatively civilised ... relatively European".
D'Agata has since issued an apology.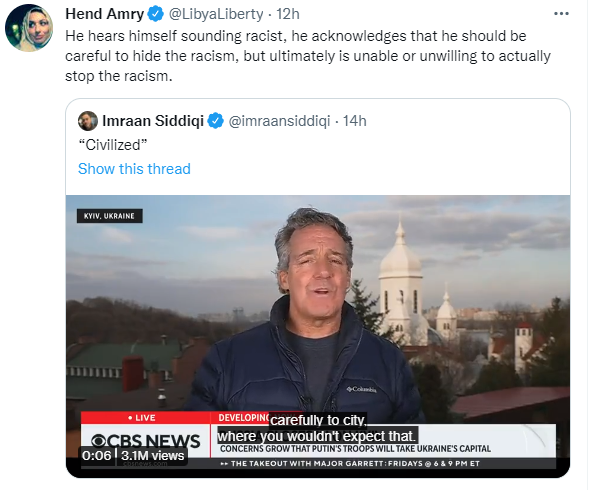 Meanwhile, the BBC was criticised for failing to challenge Ukraine's Deputy Chief Prosecutor when he said on camera: "It's very emotional for me because I see European people with blue eyes and blonde hair being killed."
The BBC has since taken down the video.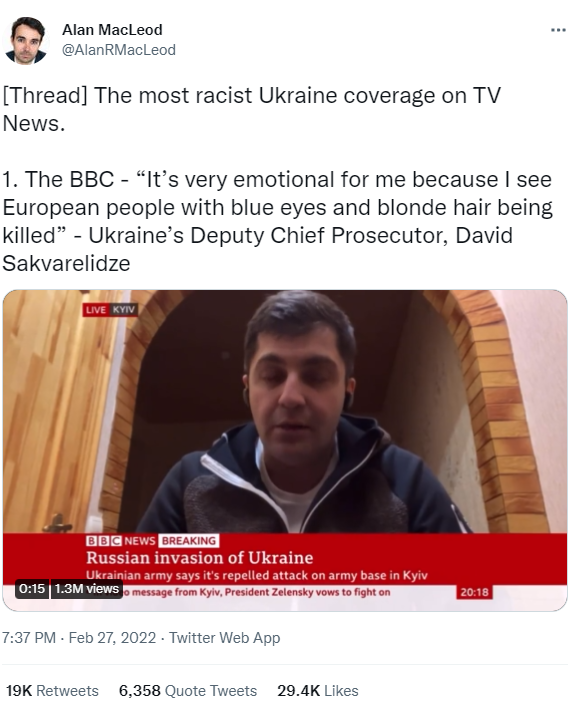 In France, one BFM TV presenter said: "We're talking about Europeans fleeing in cars that look like ours to save their lives."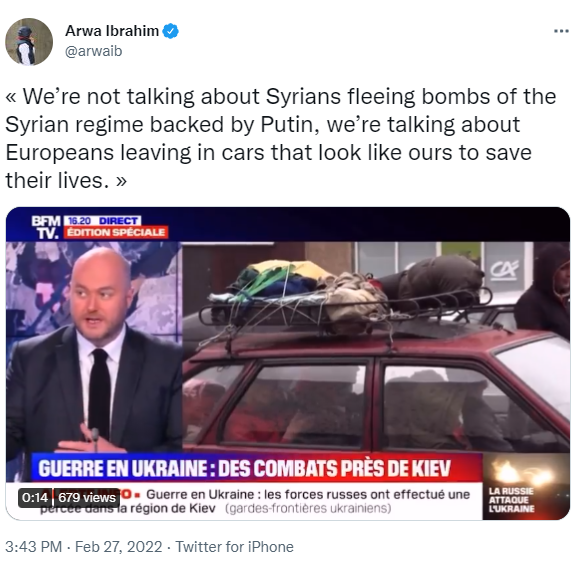 Also among the numerous commenters who have been criticised for this sort of narrative was Al Jazeera English's Presenter Peter Dobbie. The language he used was quickly criticised on Twitter after he described those fleeing Ukraine as looking "prosperous" and "not refugees trying to get away from areas in the Middle East that are still in a big state of war; these are not people trying to get away from areas in North Africa, they look like any European family that you would live next door to". 
Al Jazeera English issued an apology shortly after, describing Dobbie's words as "insensitive and irresponsible. We apologise to our audiences worldwide and the breach of professionalism is being dealt with." 
Yet another British journalist stated on TV: "Now the unthinkable has happened to them. This is not a developing third world nation. This is Europe."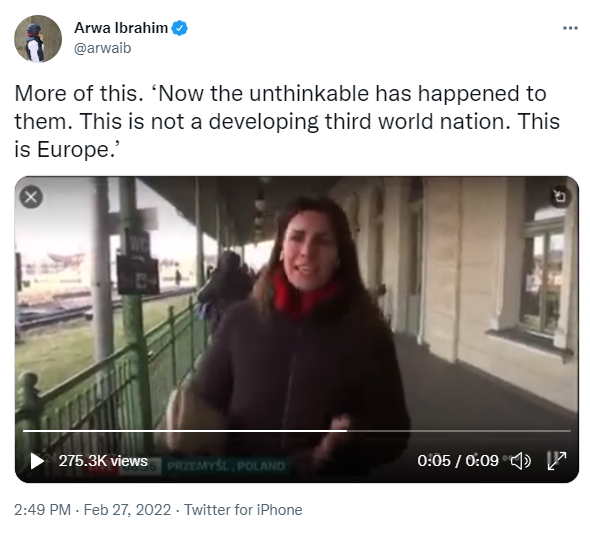 'Heroes and brave women' vs 'militants and terrorists'
Meanwhile, Western media has also been busy heralding the efforts of Ukrainians to arm themselves against the invaders.
Take, for instance, the narrative around the Ukrainian MP Kira Rudik, who posted a picture of herself on social media holding a Kalashnikov and vowing to fight for her freedom.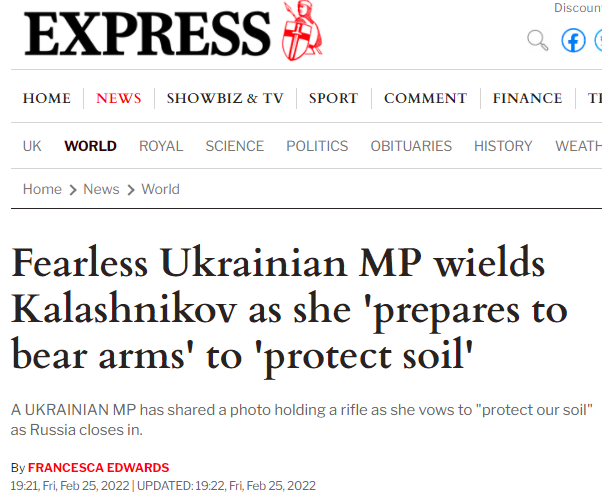 Her post on Twitter also gained a huge amount of attention and approval.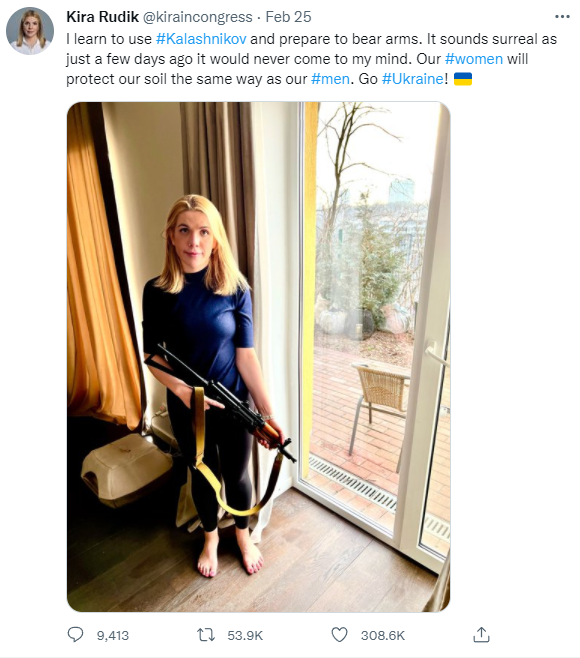 Another video showed a Ukrainian teacher in tears as she also posed with a rifle, ready to fight off the Russians.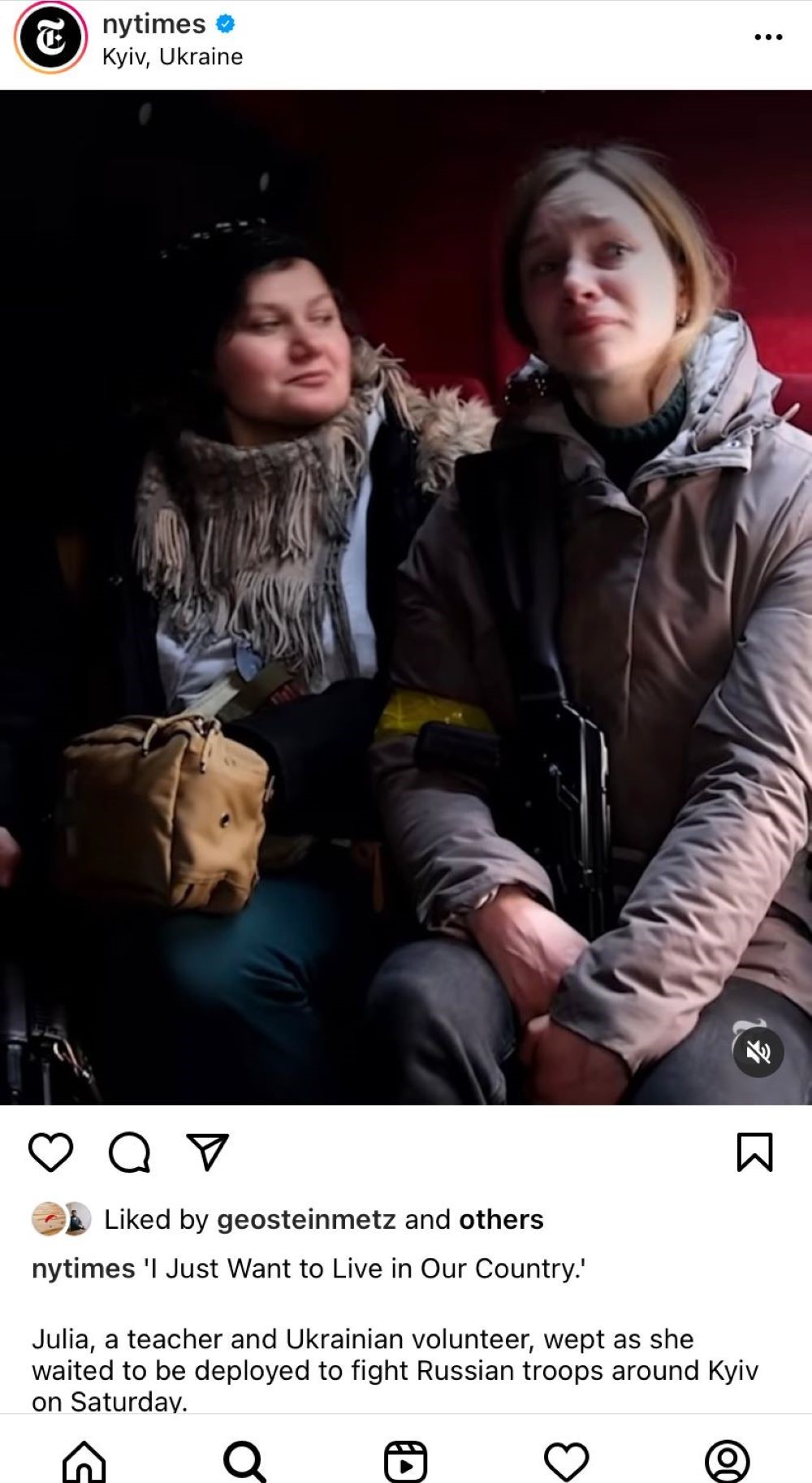 Other headlines celebrated Ukrainians learning to make Molotov cocktails to throw at Russian soldiers.
But many wondered why the same attitude is never extended to Palestinians: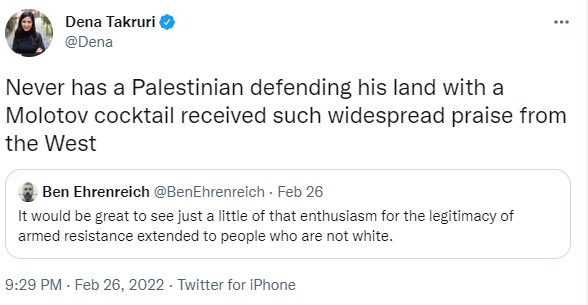 Indeed, Western media generally brandishes Palestinians taking similar action as "terrorists" or "militants".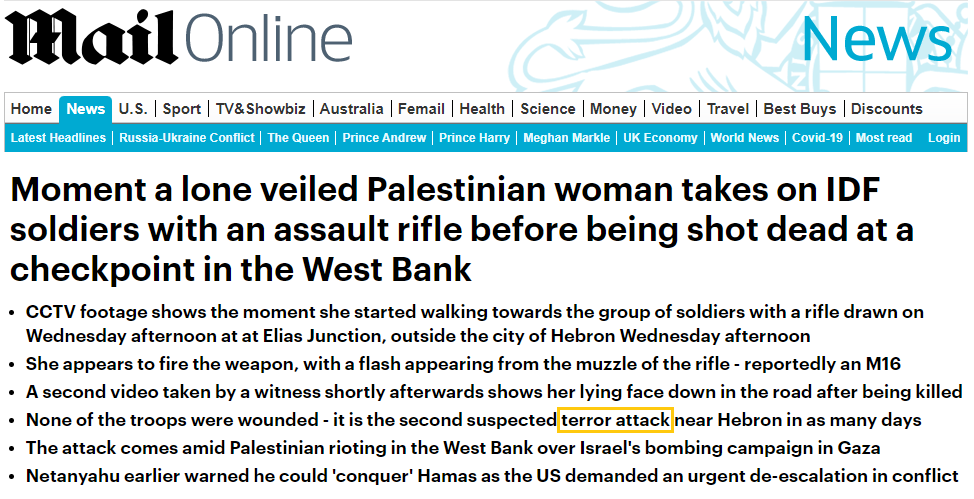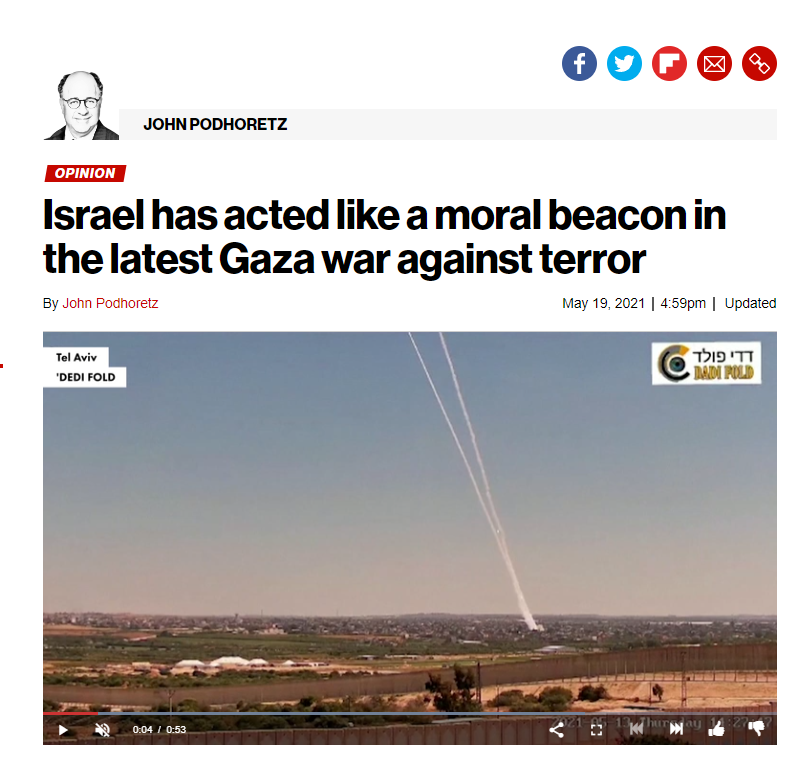 Calling it what it is - occupation and Boycott, Divestment, Sanctions 
Western media is also reporting favourably about plans to issue international sanctions against Russia for its actions. Meanwhile BDS, the movement which also calls for sanctions against Israel over its treatment of 4 million Palestinians, is regarded unfavourably by Western media and has been labelled "anti-semitic" by the German parliament.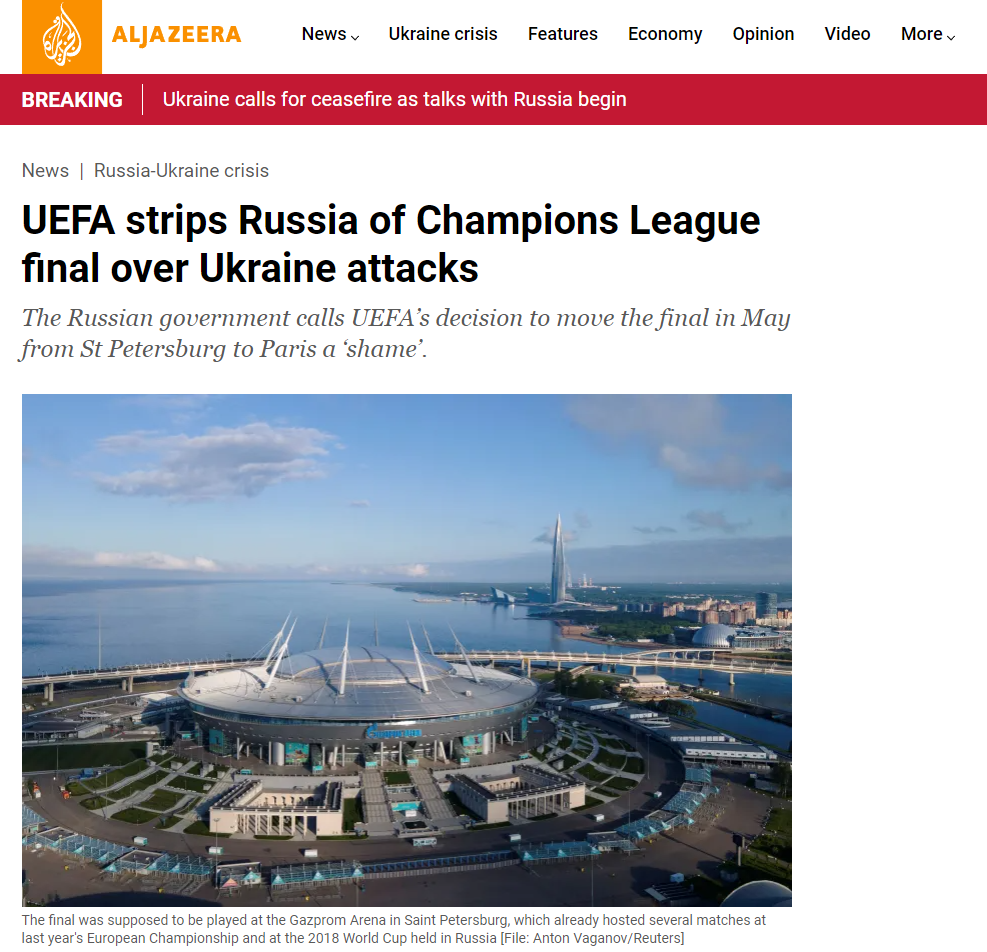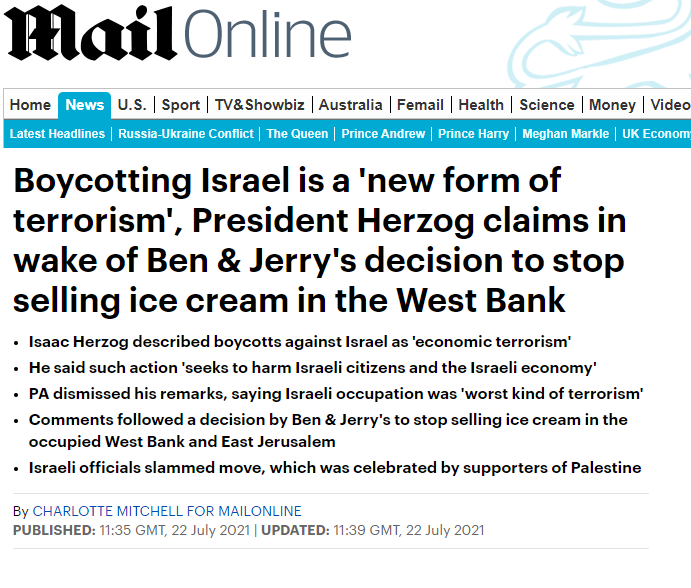 Critics were quick to point out the double standard at play here: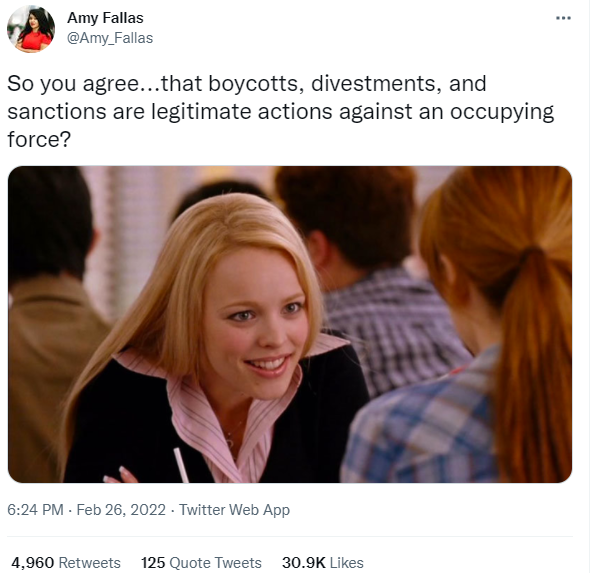 Coverage is also favourable towards efforts to raise money for Ukrainians in distress. In one article in the Washington Post, the writer stated: "Even with Western support, Ukraine's army and its legions of volunteer fighters are severely outgunned by Russian forces. The National Bank of Ukraine has created an account where people from around the world can donate to the country's military" 
Multiple news outlets have also urged foreigners to join the new Ukrainian Legion to fight the Russians invaders. 
"JOIN THE FIGHT: Ukraine calls fighters to join "foreign legion" & stand against Putin as Liz Truss backs Brits 'fighting for freedom'," read a headline in the US Sun on February 27.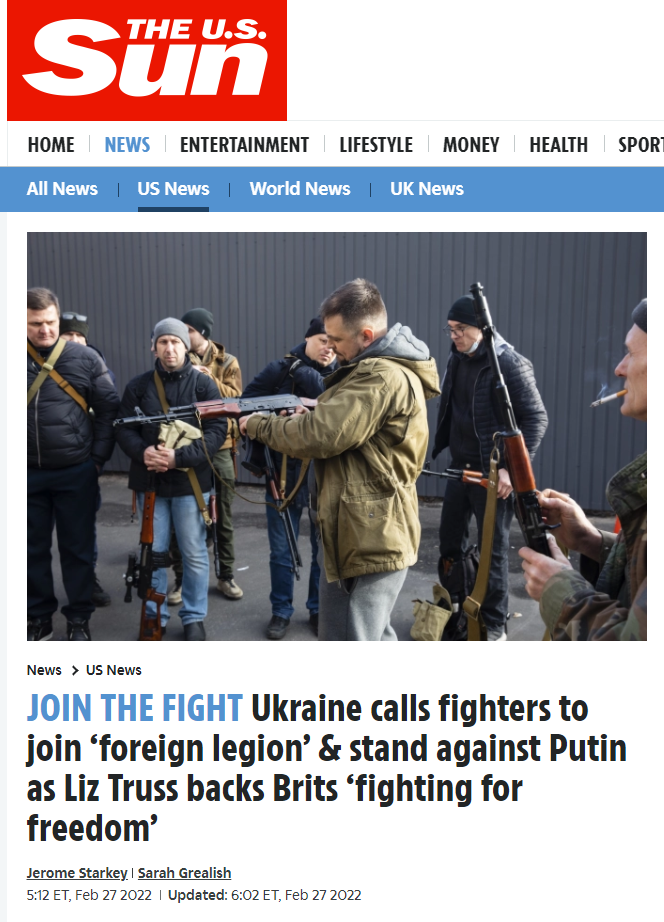 It is difficult to imagine Western media promoting a similar link to donate to Hamas, given headlines such as this: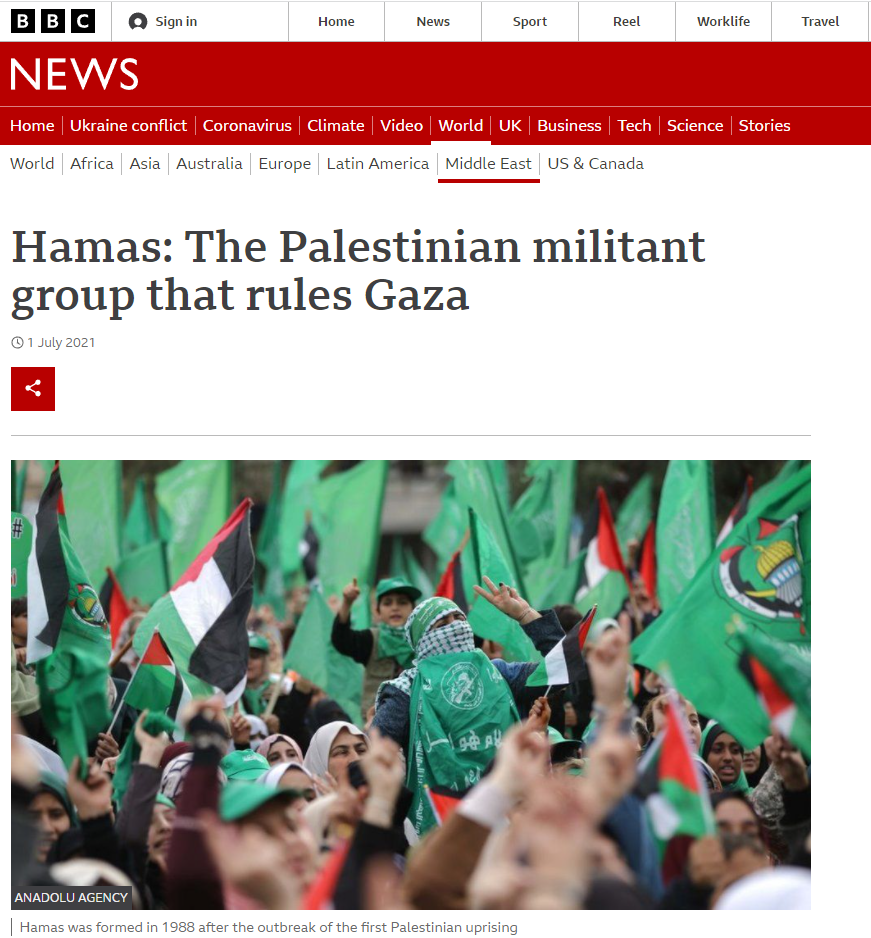 'Europe has not seen such atrocity since WW2'
Another false narrative being propagated by Western journalists is that this is the first atrocity to have taken place on European soil since WW2, effectively erasing the genocide of Bosniak Muslims by Serbian forces in the 1990s. 
Vanity Fair's Senior Correspondent, Nick Bilton, tweeted in the early hours on Monday: "One thing Putin grossly underestimated was the power of the Internet. This is arguably the first war we've seen (actually seen in real-time) take place in the age of social media, and all of these heart-wrenching images make Russia look utterly terrible."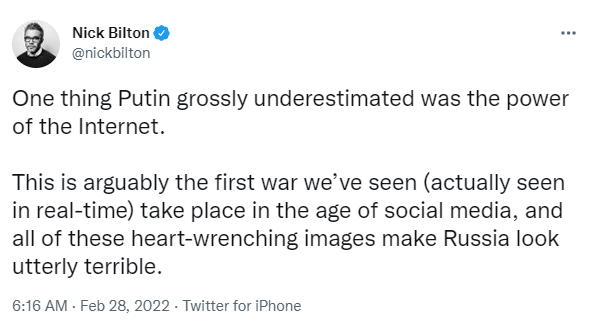 This is incorrect, of course. The Syrian civil war, which started in 2011, has been extensively documented on social media. The recent Israeli attacks on Gaza in May 2021 during Ramadan, which caused the deaths of 248 Palestinians including 66 children, also came to international attention because of videos posted on social media.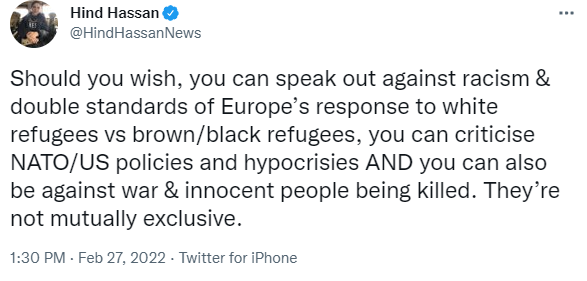 The issue here is not, of course, the support being extended towards Ukrainians in their desperate hour. It is that the same sort of empathy is rarely shown towards refugees from the MENA region and other Global South countries.
However, despite this, media organisations have been thoroughly taken to task with prominent journalists such as Hind Hassan, Dena Takruri and Stephanie Hegarty among those taking to social media to urge a rethink of these double standards.