Cameroon's anglophone crisis has resulted in large parts of the country becoming no-go zones for reporters who must find other ways to do their jobs
"The best journalist is one who is alive" is the mantra Emmanuel Bah Tokoh, 48, manager of CBC Radio in Bamenda, repeats to himself each time he's invited to cover a political event in northwest Cameroon. The phrase is a reminder to himself that it is probably best to decline the request. After all, no one wants to go to cover an event and end up being abducted or falling into the "wrong hands".
For the past five years and counting, the Northwest and Southwest regions have been witnessing an armed conflict known as the "anglophone Crisis" - a conflict between Cameroon's government and separatist movements. As the crisis has dragged on, covering events with any political connection has become next to impossible for most journalists.
The conflict, which started in 2016 when teachers and lawyers went on strike in protest at the conditions of the anglophone minority in a Francophone-dominated country, has since morphed into open warfare.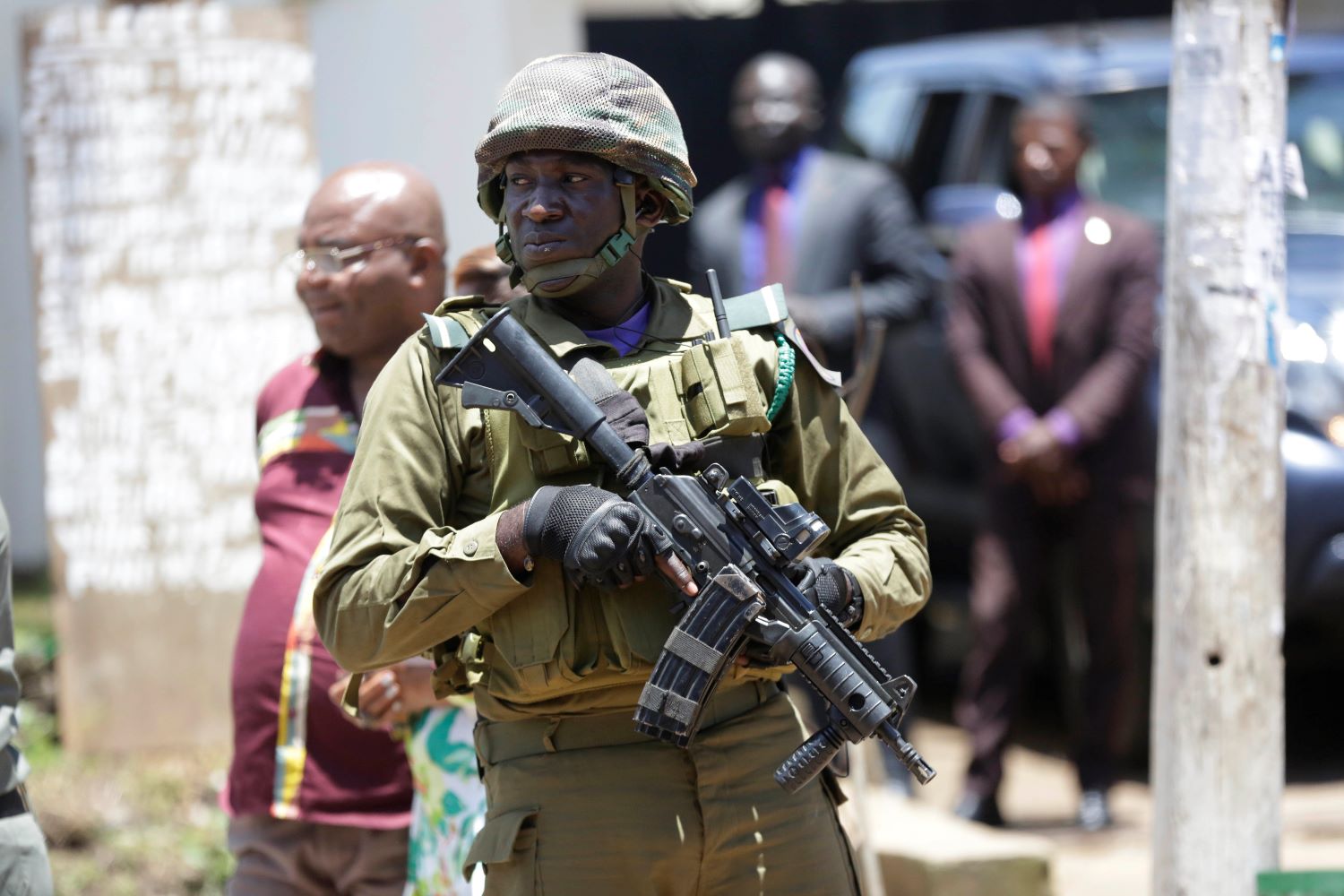 As in any conflict, doing their jobs has become a dilemma for journalists. Often, one or other of the two sides views them as a party to the other, which can be dangerous. 
As a result, journalists commonly face being kidnapped by the separatist movement or arrested by government forces for reporting on the conflict between the two sides - doing their jobs.
Jean-Marie Ngongsong, journalist and radio operator at UBa Voice in Bamenda, shares his experience of working during the crisis. "I reported everything without fear before the advent of the crisis in 2016. I had access to news sources with ease and went about my work with zest. Since its escalation into an armed conflict with heavy militarisation of the region, fear of arrest and kidnapping has placed a chokehold on my work," 
Besides the fear of arrest, anti-terrorism laws have also added to the burden of journalists, adds Ngongsong. 
Fear of arrest and kidnapping has placed a choke-hold on my work
Jean-Marie Ngongsong, Cameroonian journalist
Adopted by parliament and subsequently enacted by Paul Biya, Cameroon's President, in 2014, the law seeks to suppress all acts of terrorism. However, Section 9 of the law punishes anyone who "makes or publishes a false statement or defamatory report" and carries punishment of imprisonment of up to 20 years. 
Critics say criminalising journalistic "offences" is little more than a move to kill dissent in a country brandishing democracy as the basis of its republic.
According to Reporters Without Borders (RSF), Cameroon is one of the most dangerous countries for journalists who operate in a hostile and precarious environment. Indeed, it is ranked 180 in RSF's World Press Freedom index in 2022, out of 180 countries analysed.
The 2022 ranking is a drastic drop from its position at 135 in 2021.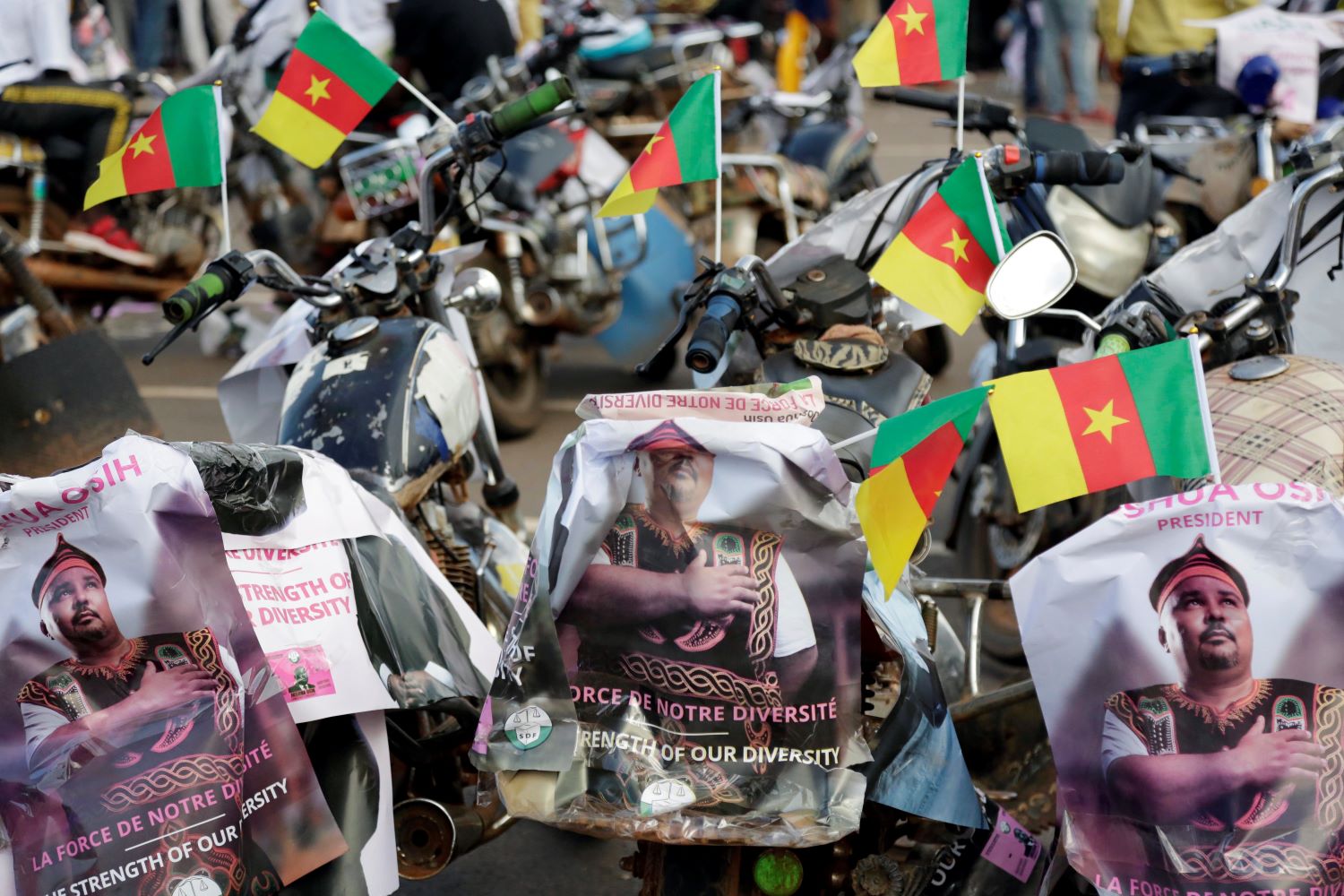 RSF says with one of the richest media landscapes in Africa, it's impossible for media outlets in Cameroon to adopt a critical and independent editorial policy without being exposed to significant threat and harassment, if their reporting is deemed to jeopardise the interests of the government.
In Cameroon's northwest and southwest regions, the already volatile atmosphere due to the armed conflict, plus the hardline anti-terrorism laws make for a near-impossible environment for journalism.
Most journalists end up self-censoring to stay safe, says Ngongsong. "I simply practise self-censorship. But that deprives the audience of objective, balanced, fair, and accurate reporting," he adds.
'I've been forced to become biased'
Handerson Bonkung, editor-in-chief at Cameroon Baptist Convention Health Services' communications department, says his work as a reporter before the crisis was easier, freer and more fluid. "However, today, my job has been affected in two key ways; the scope of our coverage has been drastically limited, compromising our publication's goal of covering all areas where we are based. Secondly, I've been forced to become 'biased' - in covering only accessible stations, leaving out enclaved areas in dire need of exposure and visibility."
Cameroon Baptist Convention Health Services is a not-for-profit, faith-based health provider, located in seven of Cameroon's 10 regions. Journalists who work at the organisation's communications unit in Bamenda - the capital of the Northwest Region - need to regularly visit network of hospitals and health centres in the seven regions for newsgathering for its monthly publication.
Cameroon is one of the most dangerous countries for journalists who operate in a hostile and precarious environment. It is ranked 180 in RSF's World Press Freedom index in 2022, out of 180 countries 
"In the northwest, where most of these hospitals and health centres are based, movements are often impeded in 'ghost towns' (those which have been locked down because of violence, where everyone must remain indoors), and by barricades and crossfires that last for days, distorting our publication cycle. This has been our fate for the past five years and counting," says Handerson.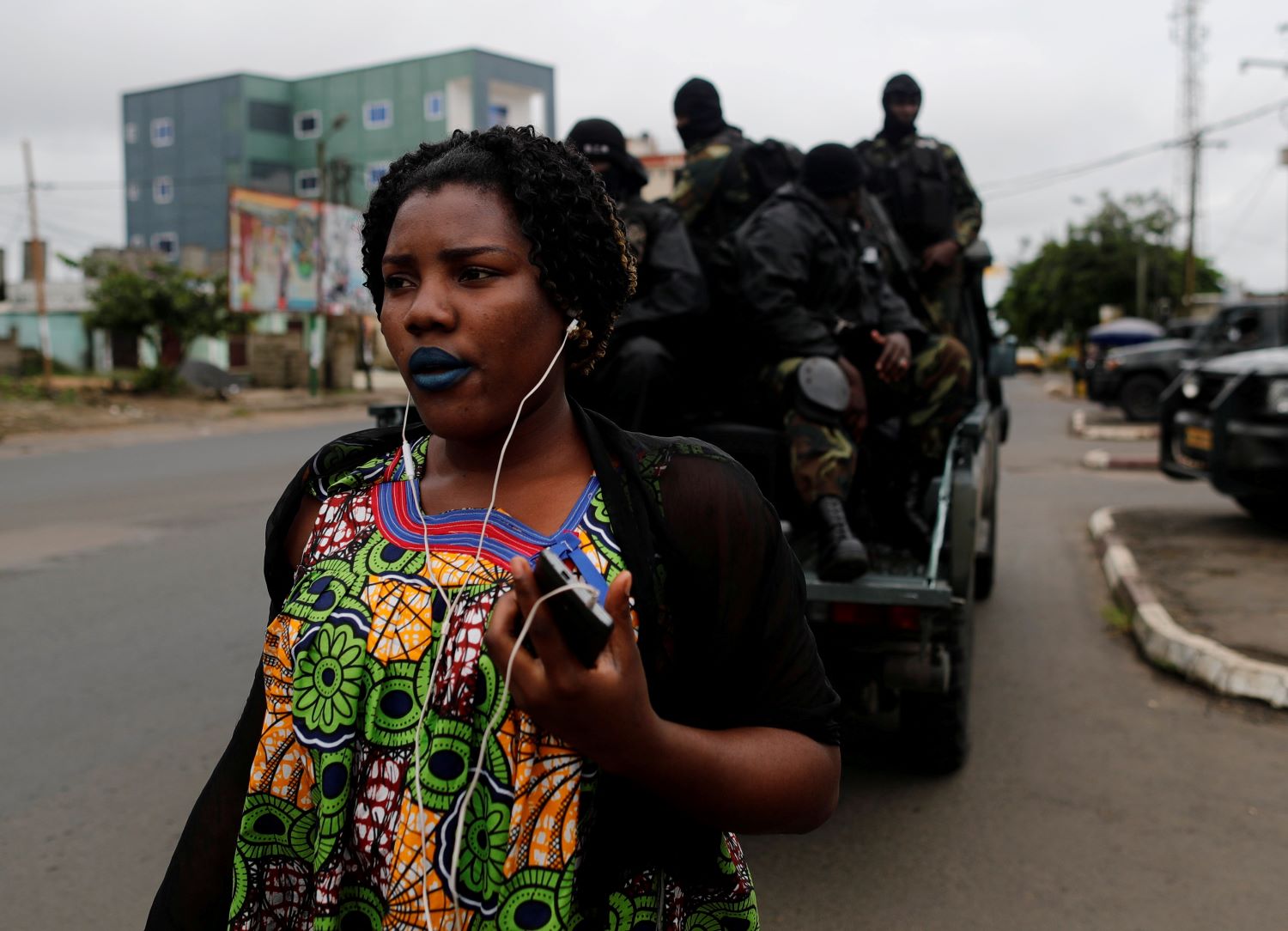 Labelled an 'Amba' journalist
News sources are an important part of any story. They provide journalists with knowledge about events, places and trends needed for news reports. The reliability of news sources enables journalists to build trust with their readers and viewers. But, in a scenario where sources are severely restricted, how can journalists build trust with their audiences or gain additional knowledge for their stories?
Carine Tosam, a journalist at Cameroon Radio Television (CRTV), a state-controlled broadcast station, says reporting news in the Northwest Region has become very challenging. Access to information is difficult. Most people - journalists' prime sources - don't want to grant interviews about certain topics because they fear repercussions from the warring factions in the area.
"Constant rejections to interview requests often push one to 'kill' a very significant and newsworthy story because I don't want to be one-sided. In other cases, I drop some stories because I can't cite information from suspected armed groups if they're not recognised, else I'll be labelled an 'Amba Journalist'," says Tosam.
"Amba" is the name for the separatist militia groups who demand the creation of a new state of Southern Cameroon into a yet-to-be-created republic they call 'Ambazonia'.
No Access to news
Ngongsong, like Tosam, says news sources have dried up in these regions. The massive internal displacement of people to safe havens in other regions in the country is to be blamed.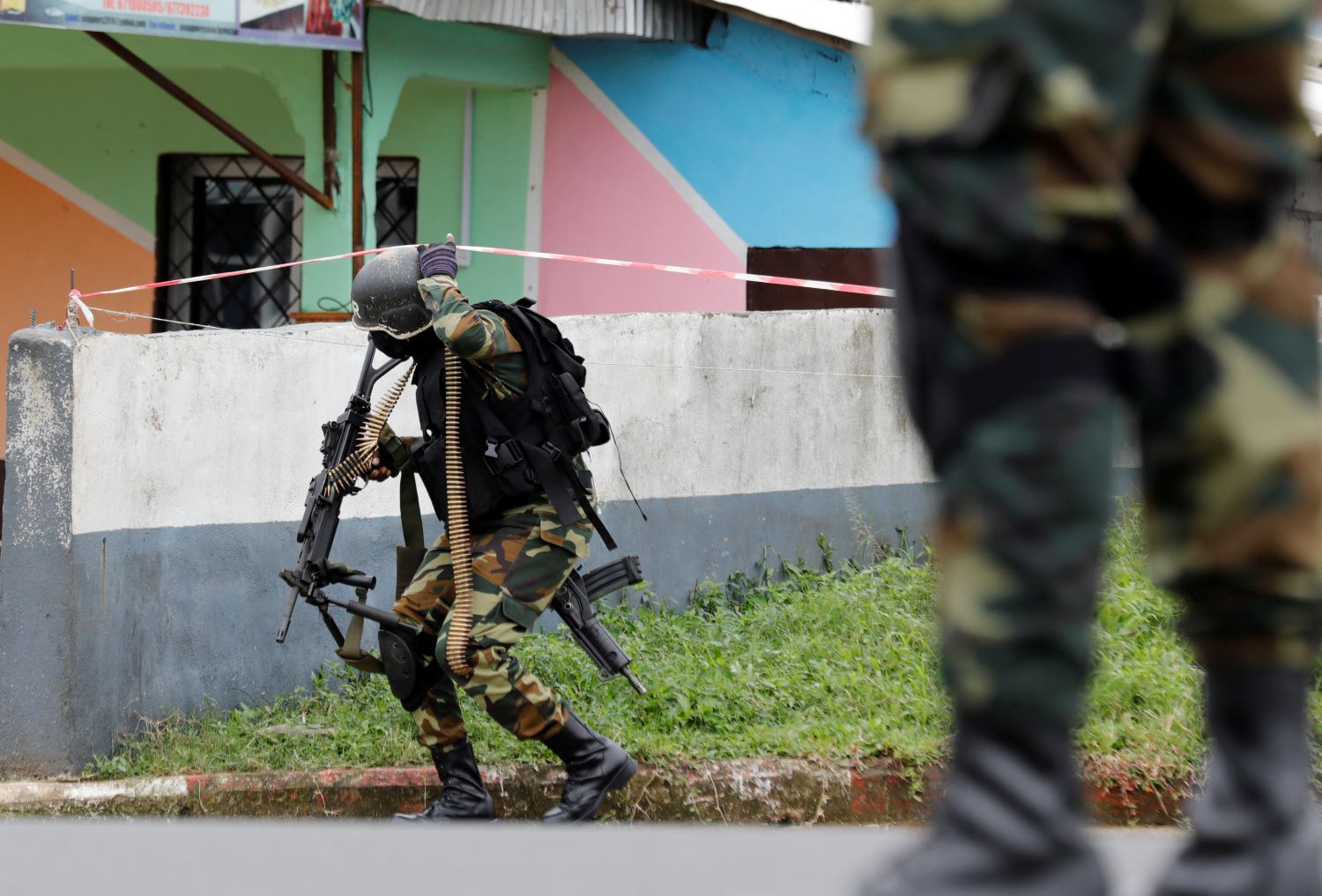 They say besides news sources being severely restricted, access to most areas where journalists could get first-hand information is also a huge problem.
"It's an uphill task in some areas and when you do brave the odds, your life might just be on the line," says Tosam. "I vividly remember covering an event in Bafut, one of the areas hard hit by armed conflict. Before I got to the event venue, I was welcomed by deafening gunshots - which is what happens there all the time, when government forces and separatist fighters are shooting at each other. That experience alone caused me fear.
"Since then there are places I won't go on coverage because I don't want to be targeted," she adds.
I simply practise self-censorship. But that deprives the audience of objective, balanced, fair, and accurate reporting
Jean-Marie Ngongsong, Cameroonian journalist
Ngongsong, for his part, says harassment at both military and separatist checkpoints is another ordeal that limits access to some areas for journalists.
In addition to interviewees, events are an important source of information for journalists. Unfortunately, in the Northwest and Southwest regions, events have become a source of danger for all attendees, not just journalists. Covering political and government-organised events there is putting your life at risk.
Separatist fighters often place "injunctions" on government-led events, with any attendee regarded as siding with the government - even neutral observers. 
Working under lockdown
At the time of putting this report together, preparations for the country's National Day on May 20 were being made. But in the Northwest and Southwest regions, a one-week lockdown had been imposed by separatist fighters, who oppose the event.
Being under lockdown-by-separatists usually means all commercial activities, including all transportation, grind to a halt. This makes it extremely hard to get around for anyone other than government officials travelling in armoured vehicles.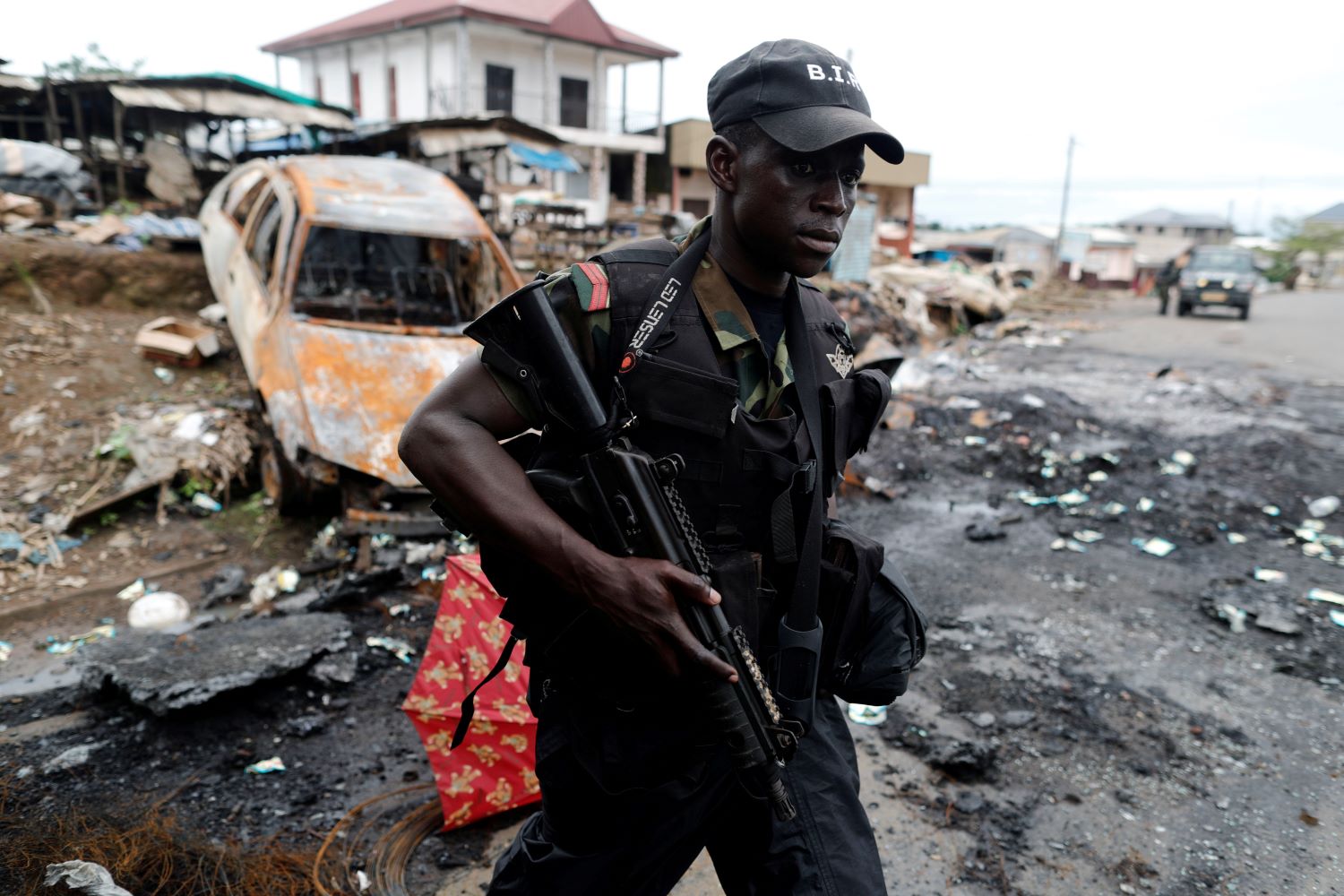 Carine Tosam has experience of trying to do her job during lockdowns - it's not an easy ride. "There were days I trekked long distances from a workday because lockdowns were observed and there was no available means of transport. Moving around on empty streets also exposes you to stray bullets and kidnapping."
Handerson says one job which involved driving to Banso, Mbingo and Ndu - all known as areas for militia operations - was a nightmare. "We met nine checkpoints set up by non-state armed groups and seven by the regular army on a single stretch, only a few metres apart. The look on their faces was frightful, I was not comfortable telling them I'm a journalist but they insisted.
I've been forced to become 'biased' - covering only accessible stations, leaving out enclaved areas in dire need of exposure and visibility
Handerson Bonkung, editor-in-chief at Cameroon Baptist Convention Health Services
"During one of the daring trips to Banso, at a checkpoint after realising I was a journalist, one of the hefty non-state armed soldiers - at gunpoint - asked me to go report to 'Mr Biya' and the UN (United Nations) exactly what I came and saw so that they might put an end to the war. On my return, I was held for about an hour, and my luggage was ransacked with the threat of abduction.
"While there, my fear was what if the military showed up at some point? Our lives would have been at risk as has been the case with many caught between military and non-state armed group clashes," he adds.
Unwavering against all odds
Mimi Mefo Takambou is one of Cameroon's journalists who has been jailed without charges for reporting on the country's anglophone crisis and unrest. She was called to appear before the military legal body in 2018. Shortly after appearing, she was taken to the New Bell Prison. 
Mimi was accused of publishing false information about clashes between the army and separatist militia. Also, for relaying a tweet about the killing of Charles Wesco, an American Missionary killed in Bambui, by the Cameroon Army.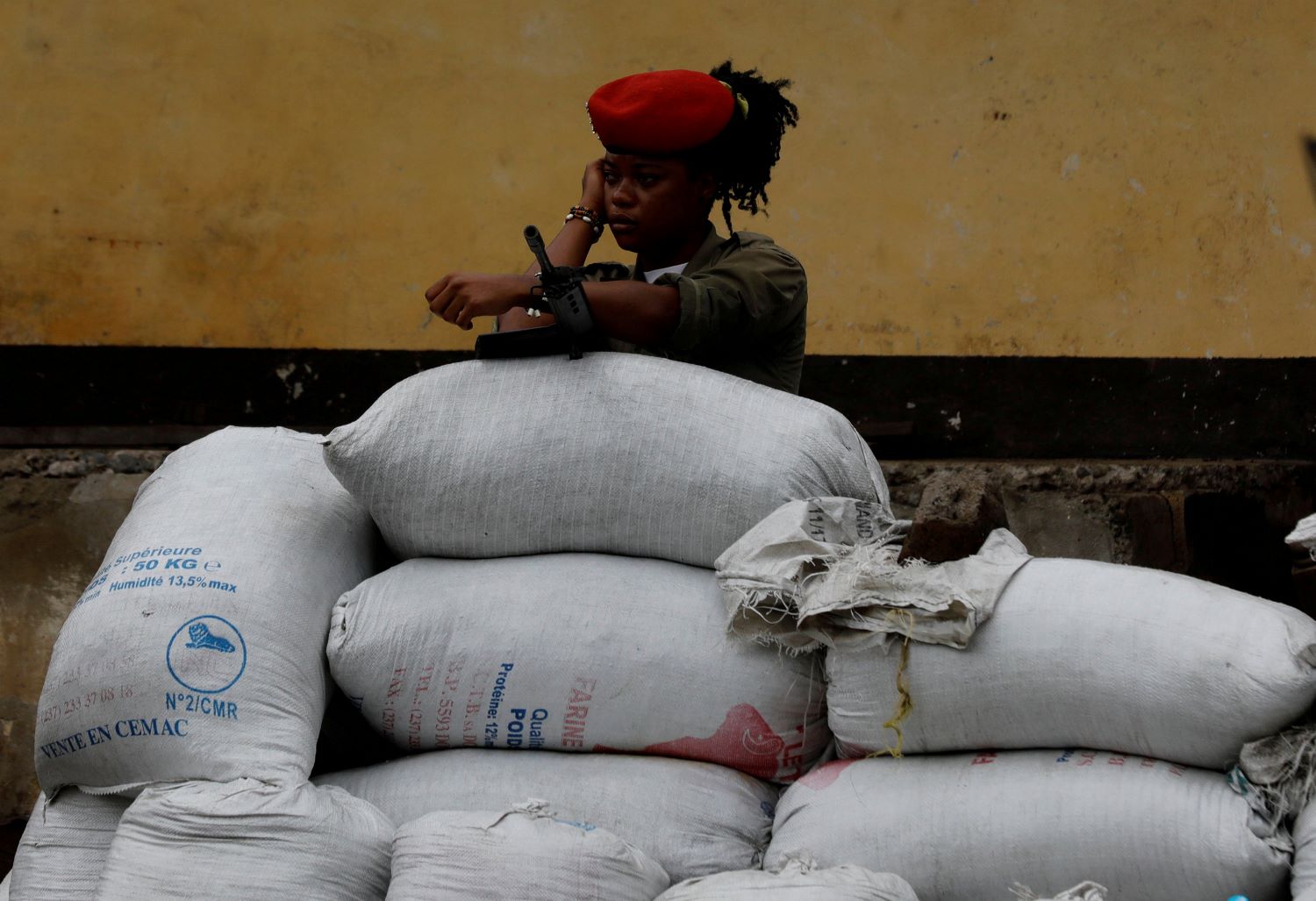 Though released a few days later, journalists say her arrest was a clear attack on press freedom and a move to silence the role of the media in society; that of telling the truth.
Despite the difficulties, journalists in Cameroon have remained unwavering in this role. Tosam says: "I do my best to get both sides of the story, and where it's impossible to get both sides of the story, I drop the story. It's better not to report than to report half-truths or misleading information." 
Ngongsong says remaining impartial as a journalist in the current armed conflict is difficult. "I've tried to but it's difficult because of administrative 'red tapes' everywhere. Government news sources prefer only to grant interviews to state media. Also, the anti-terrorism law does not permit one to talk to separatists. So reporting effectively in an atmosphere where information is in a stranglehold is challenging."
Contrary to Ngongsong, however, Handerson says: "I've not been influenced much in my reporting. I've tried to maintain an objective and balanced approach. I've reported how our services have been affected, just as much. No more, no less!"
It's a tricky balance to achieve. But the survival of quality journalism is in doubt if the situation remains as it is now. Right now, it takes journalists worth their weight in gold to rise above the status quo to let the world see what is happening to lives in Cameroon, as well as to a profession that has truth at its core.