Sometimes journalists and media organisations need to consider who should cover certain issues in order to improve reporting - as coverage of Indigenous affairs in Canada shows
When Yolanda Bonnell (Ojibwe-South Asian) and Cole Alvis (Métis), theatre artists with North American Indigenous heritage, came together for their first production, bug, written and performed by Bonnell in Canada in 2020, they made an unusual request. 
They asked all Canadian media organisations to hire only BIPOC (a term used in North America to refer to Black, Indigenous and People of Colour) theatre critics to review their play. 
While this request was unusual, it wasn't unprecedented. Similar requests had been made in the past, some barring theatre critics from attending the opening night, with others refusing all reviewers completely. In 2018, Kim Senklip Harvey, a playwright and Bonnell's collaborator, requested "love letters" from Indigenous women instead of inviting theatre critics to her play. 
Making a request, however, doesn't mean that it will always be respected. 
A 60-minute solo show, bug is a multi-generational story of women of an Indigenous family navigating addiction and intergenerational trauma. In the play, their addictions manifest as Manidoons, which is the Ojibwe word for bug, a creature that burrows beneath the skin. 
bug was the first production by Bonnell and Alvis, as part of their artist collective, the Manidoons Collective. The play weaves together stories of these different women using movement, poetry and prose. The play has been successful, receiving four nominations for the prestigious Dora Mavor Moore Award, and its published version has been nominated for the Governor General's Award for English-language drama.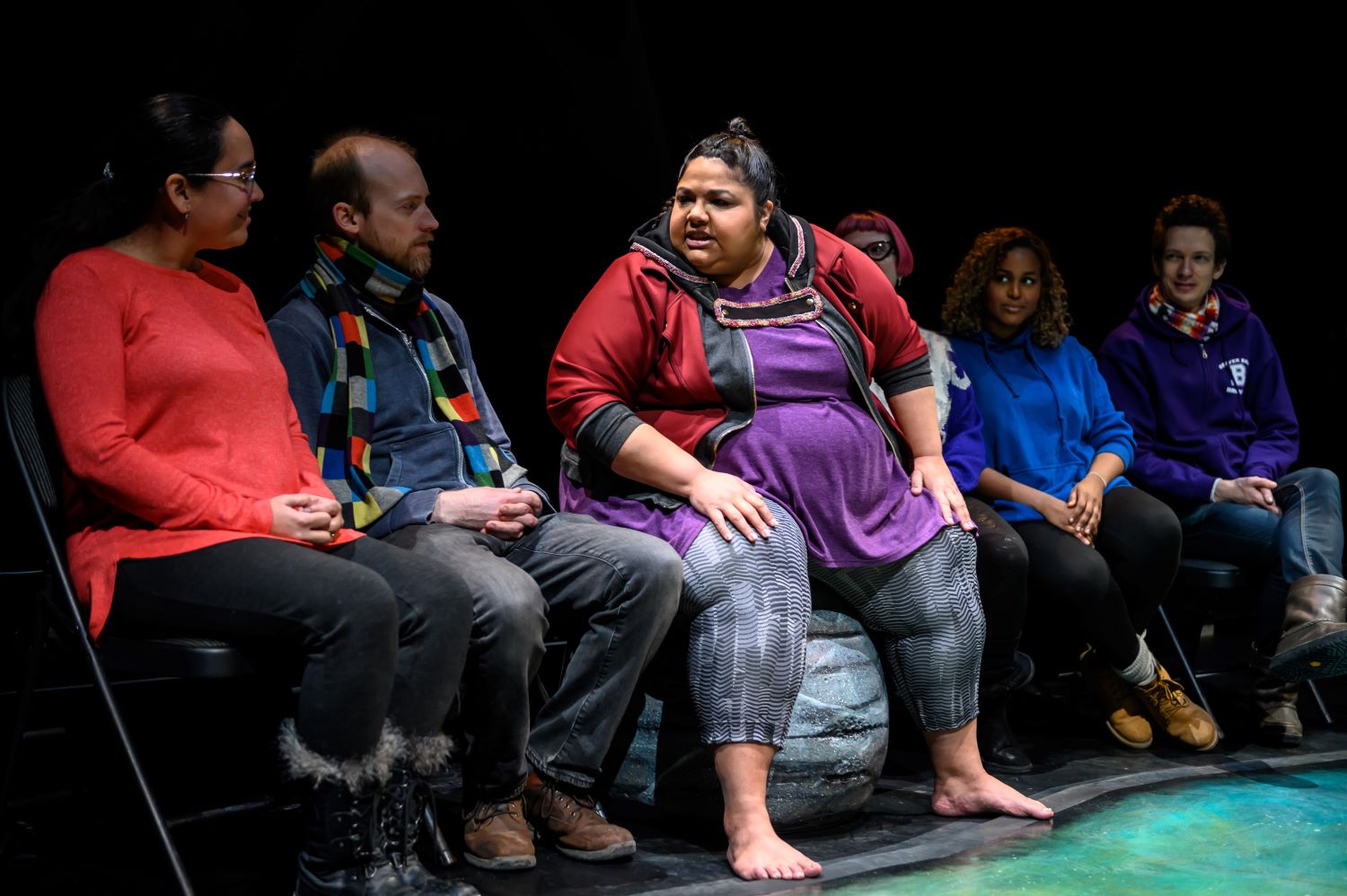 In an interview, Bonnell spoke about how she felt the need to protect the lived experiences of the Indigenous women whose stories she was recalling. 
"To have a white person come in and say 'it didn't feel grounded to me.' It just didn't feel good," she said. It wasn't just the stories of these women that Bonnell was protecting. Part of Manidoons Collective's agenda is to move away from a Eurocentric approach to storytelling and performance. 
The play was designed as an artistic ceremony - a ceremony that brought together storytellers and witnesses (audiences). Performed in a circle, with healers present in the room, the witnesses were informed that they were welcome to enter or leave the space as they liked. 
Both Bonnell and Alvis are particularly critical of the Eurocentric framework of story-telling, interpreted as universal standards of excellence. The problem with Canadian theatre reviewers as they identify is that most of them approach culturally specific performances through this Eurocentric lens. bug, with its intergenerational story and no central character, deliberately moves away from this Eurocentric lens. Movement plays an important role in storytelling. "It is like the body is saying something the voice cannot," said Bonnell. However, having this nuanced, subtle cultural expression referred to as "interpretive dance", as it was in one review by a white theatre critic, was problematic according to Bonnell. For Bonnell it is a problem when reviewers who have no experience or cultural competency about Indigenous theatre write about an Indigenous play. 
Both Bonnell and Cole say that they see art criticism as being dominated by white male reviewers who are intrinsically connected to the continued experience of colonialism in Canada, as well as the "under-reporting and misrepresentation of the #LandBack movement in the (Canadian and American) media". Land Back is an Indigenous-led movement in North America that seeks to get Indigenous lands back in Indigenous hands.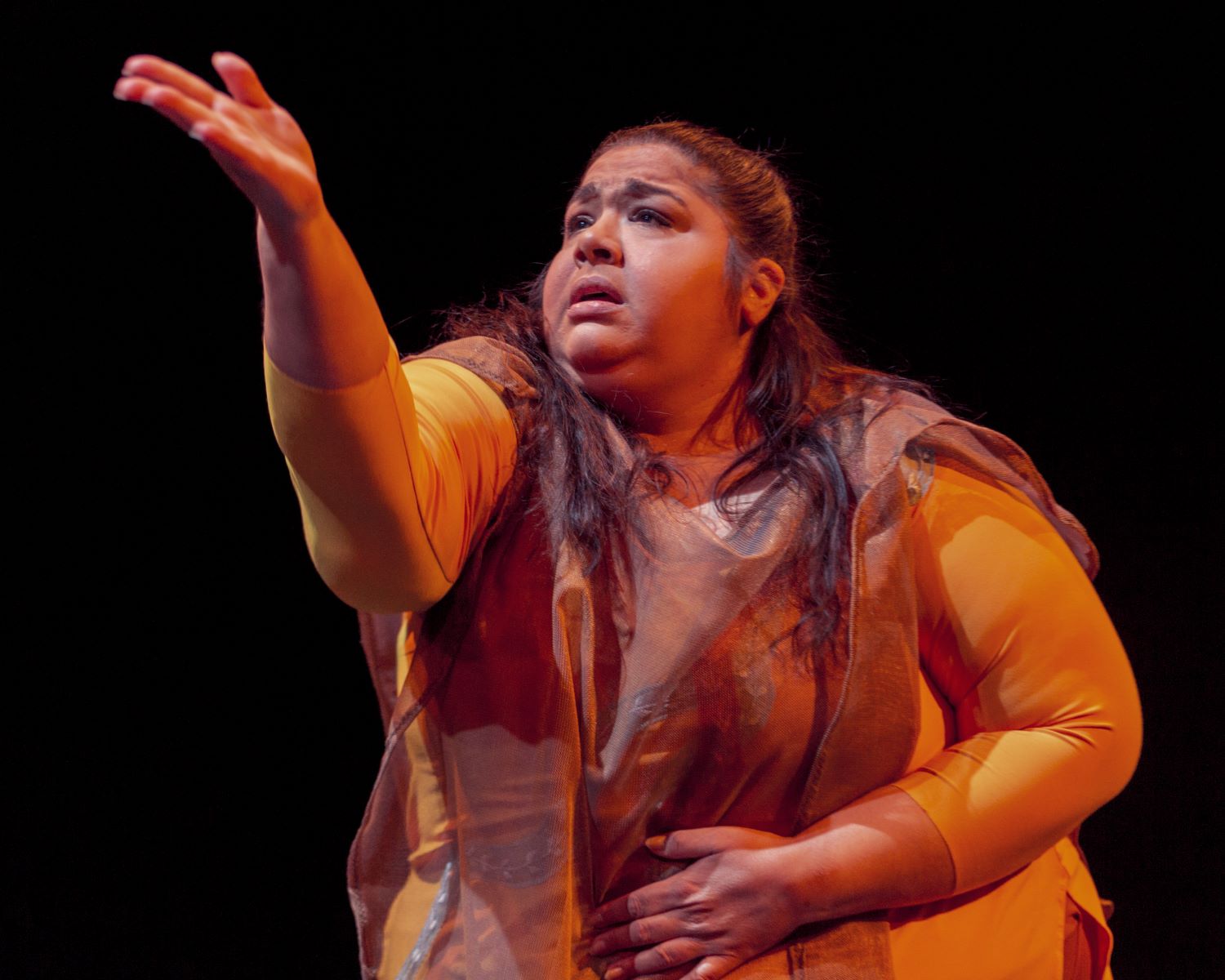 There is a long and problematic history of the depiction of Indigenous peoples in Canadian and American media, from Hollywood movies that created narratives of "uncivilised savages", to more recent news reports that perpetuate stereotypes of Indigenous peoples being "drunken" and "child-like" and notions of culture and language dying out, directly connected to 19th Century "moribundity". It is this colonial worldview from  the Canadian media that Bonnell and Alvis also see reflected in art criticism. 
"We had this one review for bug that was really weird and problematic," says Bonnell. "There was a comment made about how it needs to be shown on reservations and how it should be shortened. It was very insensitive." 
Both Bonnell and Alvis identify how this is not something that is endured just by Indigenous artists but also artists from other communities and identities. Bonnell speaks about how just a little before they decided to limit the review of their play to BIPOC reviewers there were a series of transphobic and racist reviews that came from a particular theatre reviewer towards Next Stage Festival - reviews that were incredibly harmful to a particular Asian community. In this review, the white reviewer expressed frustration about why a word in the title hadn't been translated and wondered if the show was only meant for a Philippine audience, or a "general" audience. 
A few months ago, as Disney released its movie, Turning Red, an animated film about a 13-year old Chinese-Canadian student, a review of the movie, written by Sean O'Connell, the Managing Director of CinemaBlend, for the website, was criticised as being "racist and sexist". The review claimed that the film's appeal was limited because of its focus on the Asian community of Toronto. The review has since been pulled offline.
O'Connell's argument is firmly rooted in a Eurocentric worldview in which everything that is white and European is global, universal and "general", while everything that is from another community, or culture, is specific and "limiting". It is the same worldview that is also criticised across universities in Europe and North America, in which humanities departments are dominated by European philosophies, while non-European philosophies are reduced to area-specific studies.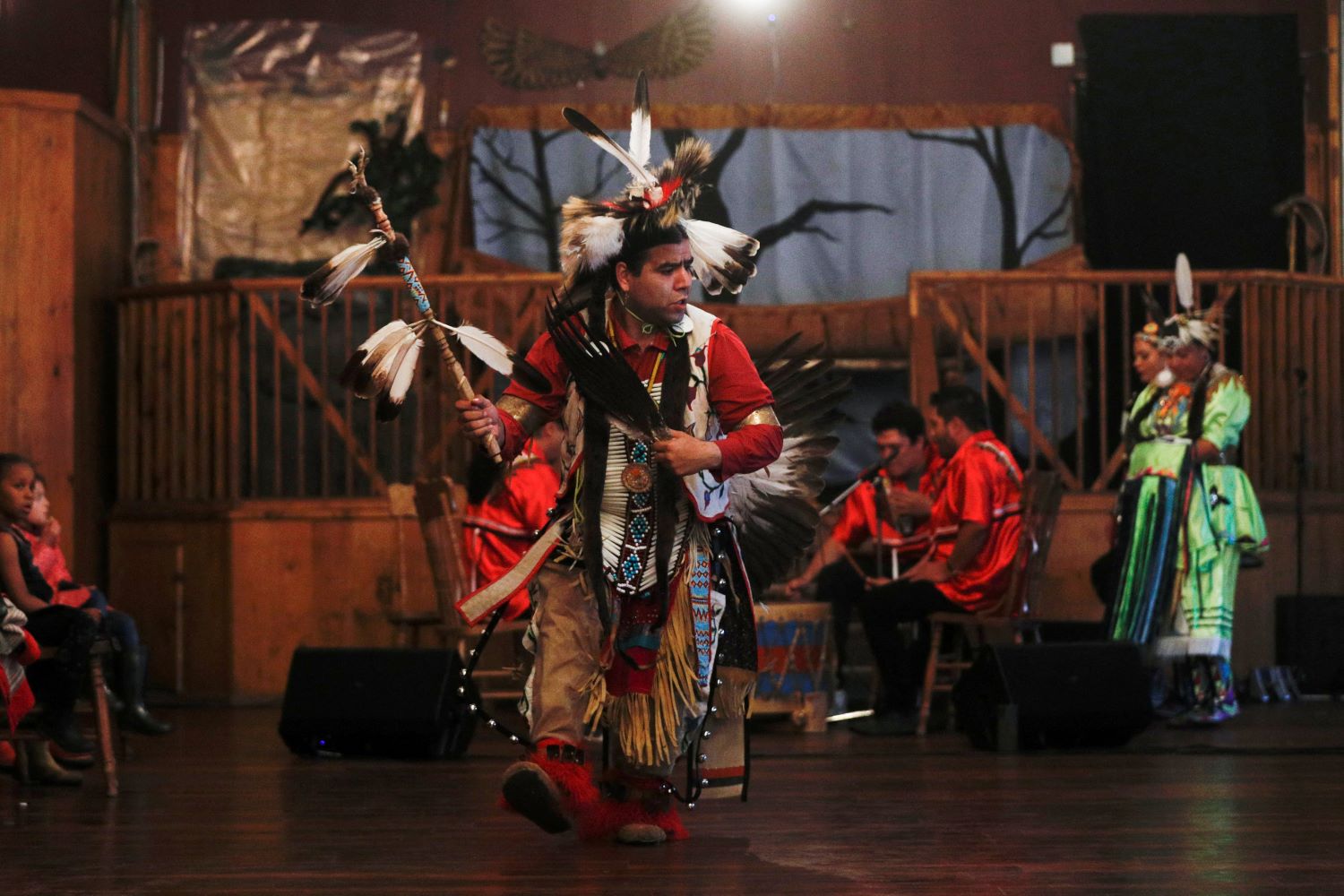 Explaining why it was important for them to have a BIPOC reviewer review their play, Bonnell says: "There is an understanding between BIPOC folks of standing outside, of being othered, of having white gaze on their work. There are often similar common experiences of having to deal with insensitivity and racism. So those reviewers are going to come at it from a different perspective that perhaps a white person would have not been able to."
Given the success of the play and the attention it was receiving from different theatre organisations, Bonnell and Alvis wanted to use this opportunity to turn the gaze of the Canadian media on its own and address a pressing issue - that of representation. 
Lack of diversity remains an ongoing issue in Canadian media organisations with most Canadian newsrooms overwhelmingly white. "It was a request from us (for Canadian media) to do better, be better," says Alvis. 
But that is not how the request was interpreted by many reviewers - it was called racist and exclusionary. There were angry op-eds. A prominent theatre critic in one article argued: "It's a basic principle of mainstream cultural journalism that artists should not pick which critics review them. But should artists be allowed to choose which colour of critic reviews them?" 
"We called this Peak Whiteness," says Alvis. "To take this request, this agitation, this advocacy around BIPOC representation in the media and make it about 'me' - about being denied access. The headline became about white people being denied access as opposed to systemic change." 
Alvis understands this "white fragility" within the broader context of what is generally happening to arts sections across media organisations, where budgets are being cut, and more and more reviewers and arts critics are losing work. "There was a lot of instability and uncertainty within the prominently white male community of reviewers and then here we come with this audacious request," she says. 
Despite the push back, a few media organisations respected the request and hired Indigenous critics to review the play. A couple of years later, as Manidoons Collective was preparing to unveil its second production, White Girls in Moccasins, it made a similar request for only BIPOC critics reviewing their play. "Still asking to do better," says Alvis.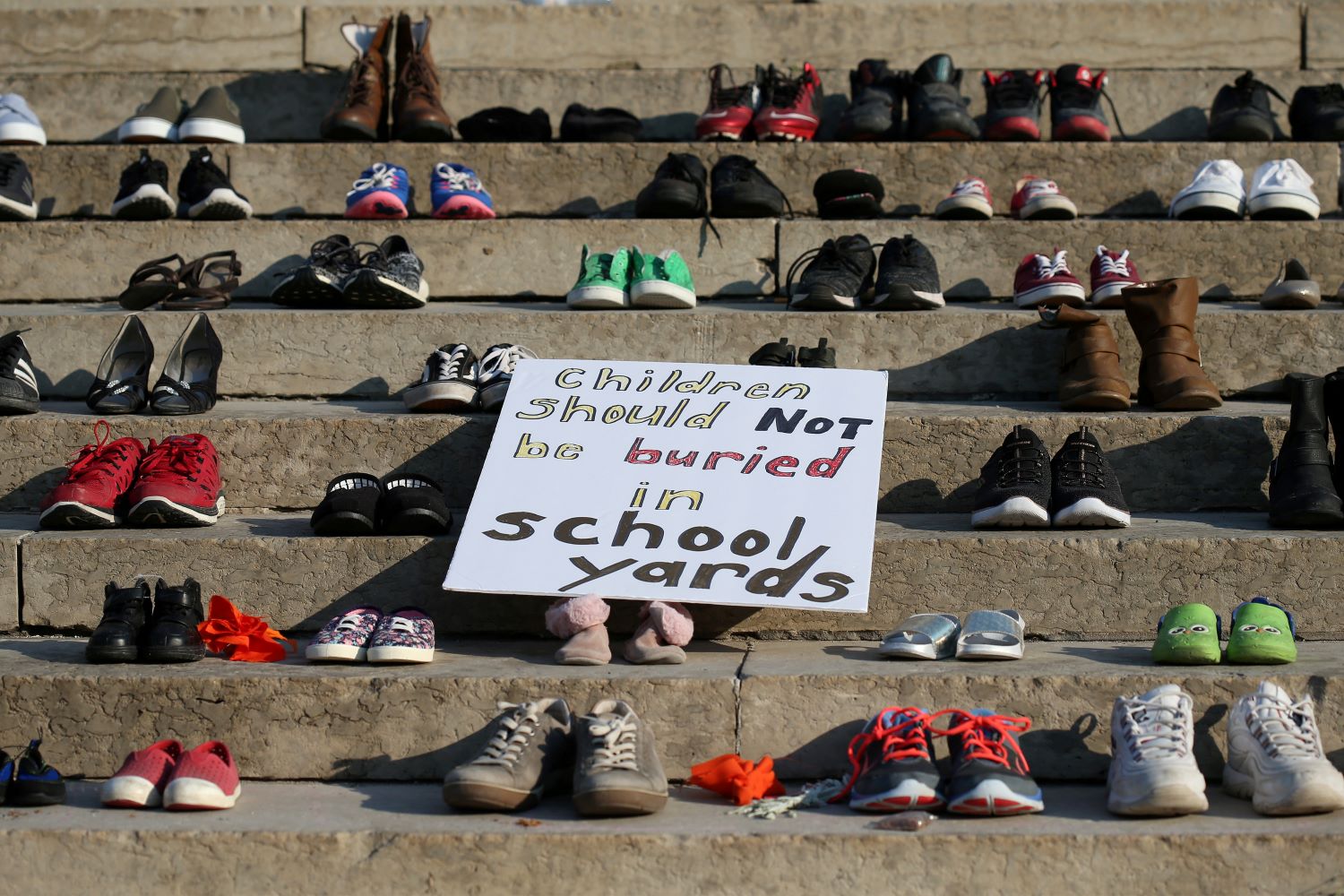 Between February 2020 and March 2022, between the first request and the second, a lot had changed.
There had been major protests all across the world, including Canada, following the brutal murder of George Floyd. Many institutions, at least publicly, became reflective about Black representation and diversity within their organisations. The conversation, it seemed, had changed. 
In Canada, the Black Lives Matter protests were followed by further reckoning of Canada's historical treatment of Indigenous communities. In May of 2021, in news that shook society, the remains of 215 Indigenous children were found at a former residential school. Many more graves have been found since.
The reaction the second time to the request for BIPOC critics was quite different. "The media just adjusted. They hired differently and it was a non-issue," says Alvis. The loud and angry voices that had accused them of being exclusionary and discriminatory were silent this time. 
"Sometimes it takes a racial reckoning like the one that occurred in June 2020 to see proactive requests like ours to be put in motion," says Alvis. 
Of course, racism and representation in Canadian media have not been solved in these two years. Lack of diversity in newsrooms is still a major problem. However, there are journalists, artists and organisations like Manidoons Collective, pushing back for better representation, not just for Indigenous communities but also for other ethnicities, races and genders. The situation today is far from ideal, but there seems to be a greater acceptability of this important conversation.