International media is blacked out in China - and very few are willing to try to bypass the country's Firewall  
Xu, a 25-year-old MA student at one of Beijing's top universities, is currently completing an internship with a legal chambers. She has been tasked with examining existing laws on corporate social responsibility in countries in the Mekong area. Xu, who became a Communist Party member during her undergraduate years, hopes the internship will lead to employment when she graduates in June this year. 
She is facing stiff competition, as several other interns from top universities are competing for one vacancy.  Xu, originally from Henan,  works 10 hours a day in the office. In addition,  she has to keep up with her own studies for another five hours per day. 
Since her work involves looking into law in Southeast Asian countries, she is required to delve into English-language sources. The semi-lockdown in Beijing and mobility restrictions on campus have made it tricky for Xu to make use of her university's library. Furthermore, even with the wifi on campus and the virtual private network (VPN) provided by her university, Xu still can't access relevant English websites. Her prestigious university has a Facebook page to communicate with international students who might not use Wechat or other Chinese channels, which depends on an internal VPN to function.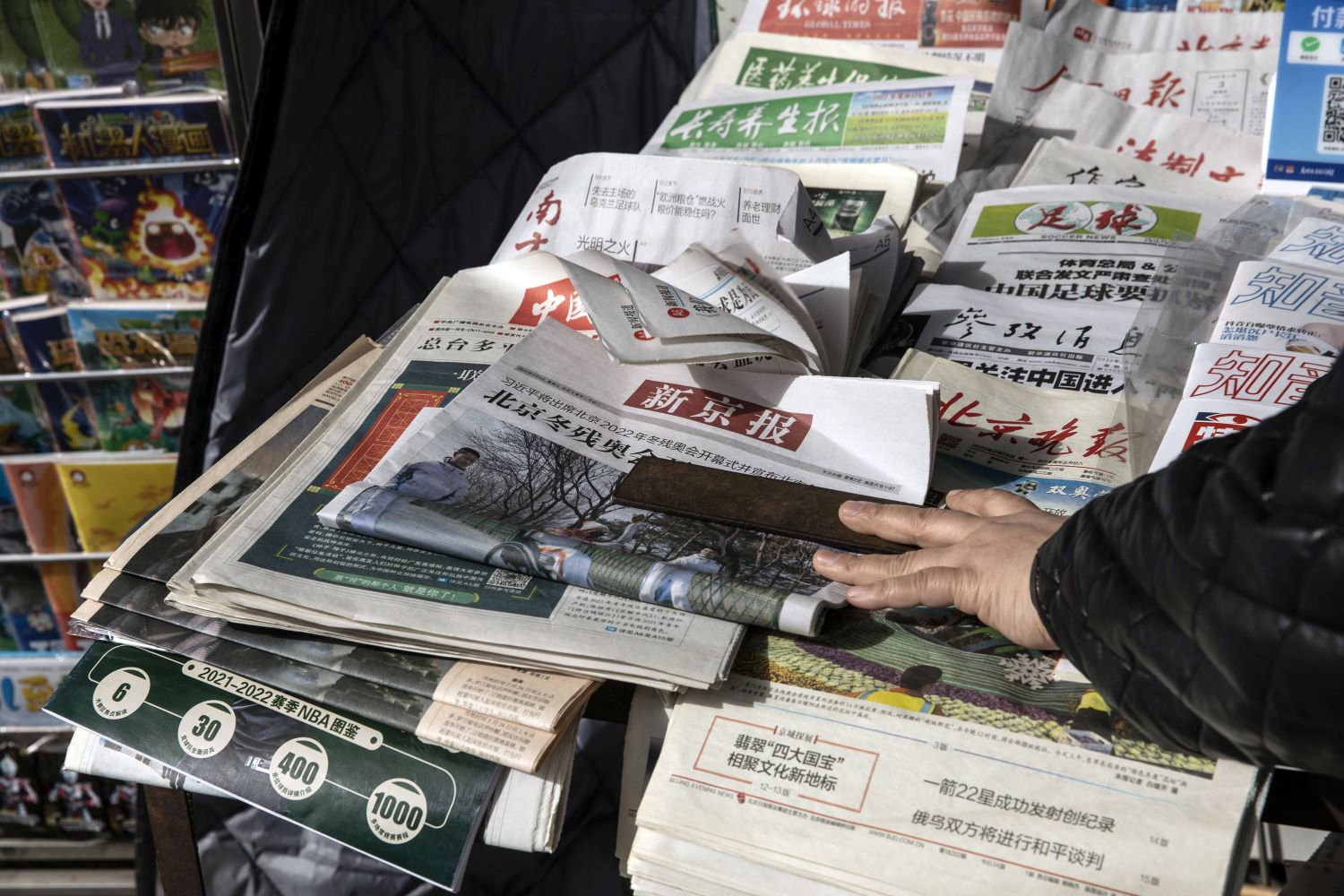 She has had to ask a Thai classmate, who has been living in Bangkok as she was unable to return to China due to the pandemic, to help her download materials in English.  Xu, who wishes to be referred to by her last name only, was afraid to install a random, non-authorised VPN which might give her the access she needs.
"I feel bad about bothering my friend all the time, but I am afraid of downloading the VPN by myself," she says.
Xu's hesitation to bypass the Firewall to access information beyond what Chinese websites can offer is not uncommon among young people in China, where there are more than 1 billion Internet users. It is the same reason that international media is not accessed in China generally.
A legal grey area
China's internet censorship system, also colloquially known as the "Great Firewall", has been in place since 2000, when the Golden Shield Project (Jindun Gongcheng - 金盾工程) was launched by the Ministry of Public Security. 
It is a gargantuan mechanism of censorship and surveillance aimed at restricting content, identifying and locating individuals, and providing immediate access to personal records.
Initially, the Firewall served to block only a few anti-Communist Party Chinese-language websites, and it was relatively easy to circumvent. Gradually, however, more and more websites were blocked, and China's "netizens" face more technical and political challenges if they attempt to scale the Firewall. Now that the Great Firewall also regulates inbound and outbound Internet traffic between China and the rest of the world, many major news outlets such as the BBC, CNN, the New York Times, the South China Morning Post, The Guardian etc are not accessible at all.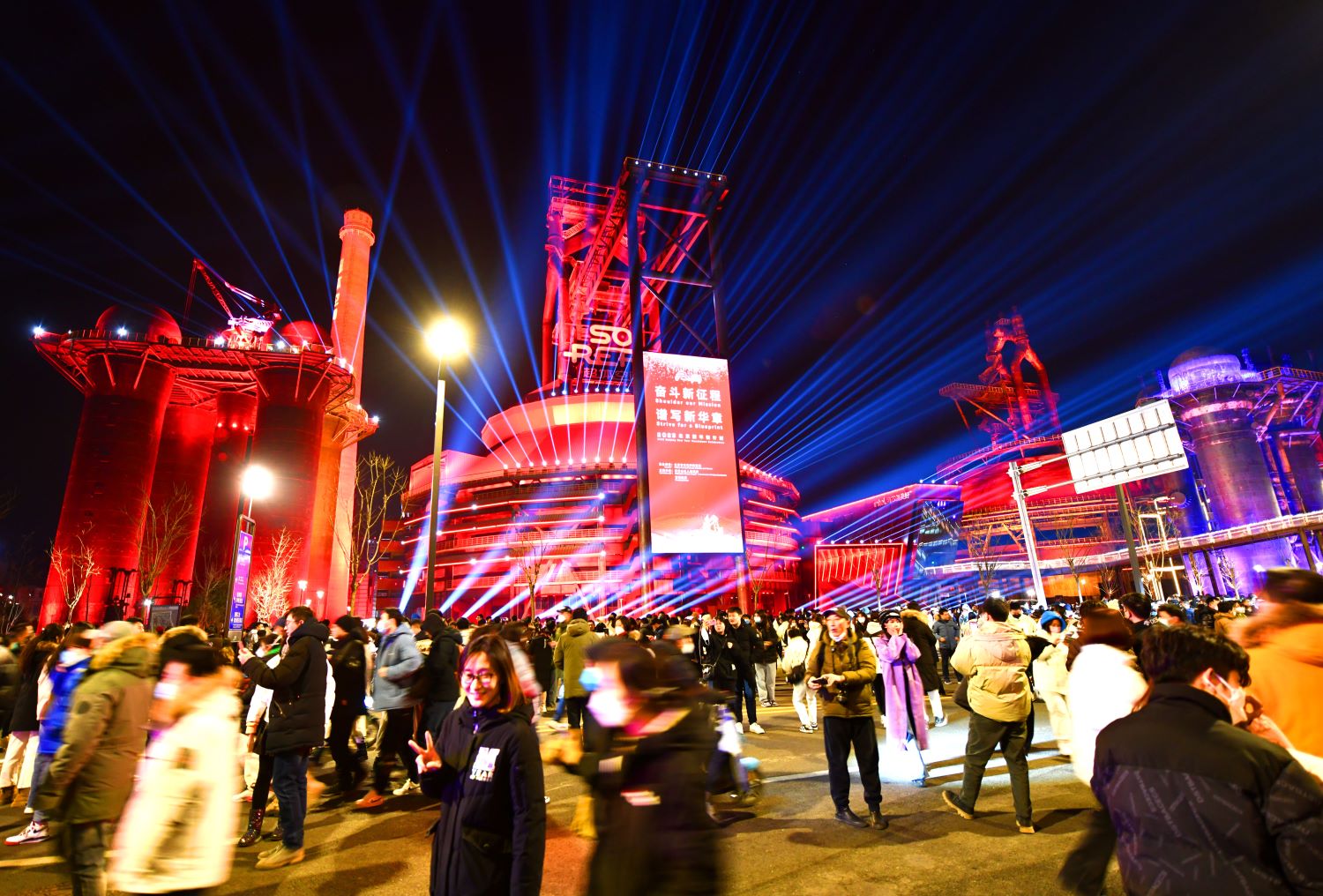 While Chinese netizens enjoy high-speed and highly affordable Internet access, connections can be slowed down by sophisticated blocking and filtering systems, especially during sensitive times, such as National Congress. Freedom House, the human rights think tank, rates China as one of the world's worst abusers of Internet freedoms. China has also been ranked 175th out of a total of 180 nations by the Reporters Without Borders (RSF) World Press Freedom Index 2022.
Article 6 of China's Provisional Regulations of the PRC on the Management of International Networking of Computer Information Networks reads: Computer information networks conducting direct international networking shall use the international access channels provided by the national public telecommunications networks of the Ministry of Posts & Telecommunications. No units or individuals shall set up by themselves or use other access channels for international networking.
Article 14 of the same law states that failure to conform to Article 6 will lead to a warning or even a fine of CNY 15,000 ($2,100) or confiscation of "ill-gotten gains", if the violation involves profit-making. 
However, the legality of individual use of VPNs, which can be detected by the Firewall, remains a grey area in China. VPNs have never been declared as completely forbidden in China. In addition, China has not consistently enforced laws that bar individual citizens from using VPNs. Furthermore, there are very few precedents of anyone being charged with a crime for using one.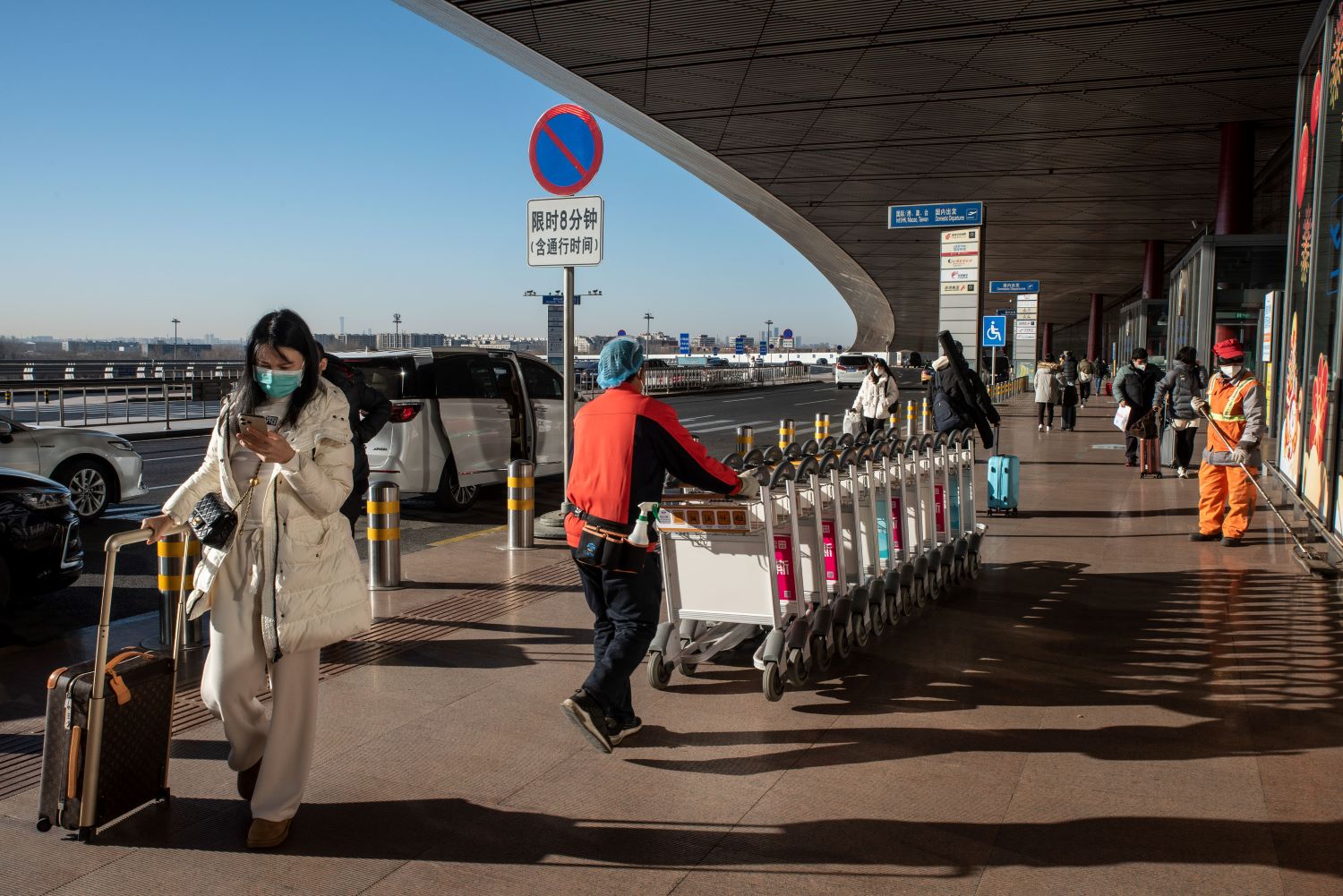 However, China has passed cybersecurity laws in recent years that transfer more control to the state. In 2017, China launched a 14-month campaign to crack down on unauthorised VPNs. 
In 2021, the Cyberspace Administration of China, the Internet watchdog of the country, introduced another set of draft regulations to penalise individual and institutional users for bypassing China's "Great Firewall", which exemplifies the country's toughest attempt to outlaw VPNs. In particular, individuals and entities are not allowed to provide "internet access, server hosting, technical support and dissemination of information on how to bypass cross-border data security gateways".
'I do not want to hear the West smearing China'
Living in a dormitory on campus, Xu has no choice but to use her university's network, which she logs into with her student ID. Xu has so far refrained from installing a VPN on her own computer. 
"My life is stressful. I just want to lead a peaceful life", she says.
In order to advance her career in the state sector, Xu is acutely aware that she must not "make any mistake".
"Working for the state is the safest choice. You see, the pandemic made me realise it would be better to be on the government payroll," says Xu.
But this is not the only reason why she is not interested in trying to try bypassing the wall. 
"I do not want to hear the West smearing China", said Xu.
This is a common viewpoint in China. An article  on the website of the National University of Defense Technology, Hunan Province, describes "bypassing the wall" as "willingly putting yourself in the political trap set by the enemy" or "capitulating yourself to their hunting ground". 
State-owned outlets also warn domestic netizens of the penalty for those who dare to jump the Firewall to access sites "fraught with fake news" about the Chinese government. 
In 2019, many outlets reported the two cases of young men installing unapproved VPNs on their mobile phones to access foreign websites with pornographic content. The two men  received a warning from local police and had to pay unspecified administrative fines. 
"Many overseas websites have some bad information, such as propagating feudal superstition, obscenity, gambling, violence, murder, terror, instigating crime; damaging the credibility of state organs, etc, resulting in the spread of bad information, of which the consequences will be disastrous", reads an article from Zhimen, a state-owned news outlet.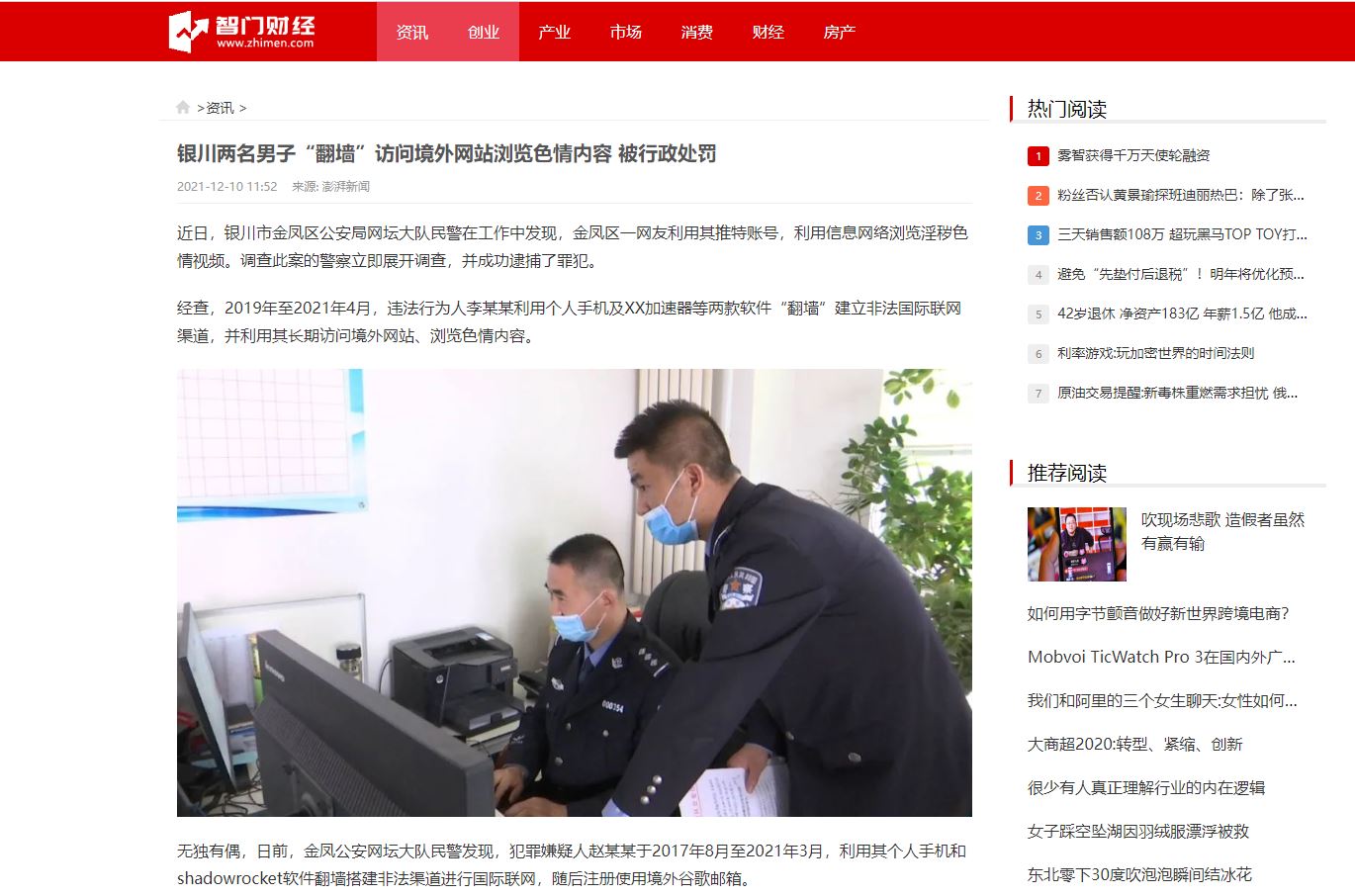 'Jumping the Firewall' - it's not worth it
Hui Hui, an English major in Beijing, admits downloading a VPN to explore academic resources. Hui is confident that bypassing the Firewall will not not pose a problem, because she is not keen to explore news in English. 
"I do not bother to look at politics, so I will be fine," says Hui. 
Filippo, who asked to use his English name, a young Chinese professional from Chengdu province working in the field of fashion, had access to Google and Facebook for the first time in 2014, when he had the opportunity to attend an exchange programme in the Czech Republic. 
Since coming back to China, he has had to use a VPN to keep in touch with his international friends and reach out to his clients. Filippo says he is using a non-Chinese VPN service paid for by his company, because free VPNs "are weak and erratic" most of the time, since the top-down blocking apparatus "is too strong". 
"If I do not get a VPN, I cannot keep up with fashion trends in the world", said Filippo. 
Like Hui, Filippo says using a VPN, commonly known as "jumping the Firewall" (fanqiang - 翻墙) or "breaking the net" (po-wang - 破网), is an open secret in the private sector, but might be dangerous for those who want to read about current affairs from Western perspectives. 
"My job has nothing to do with politics, so I am safe," says Filippo.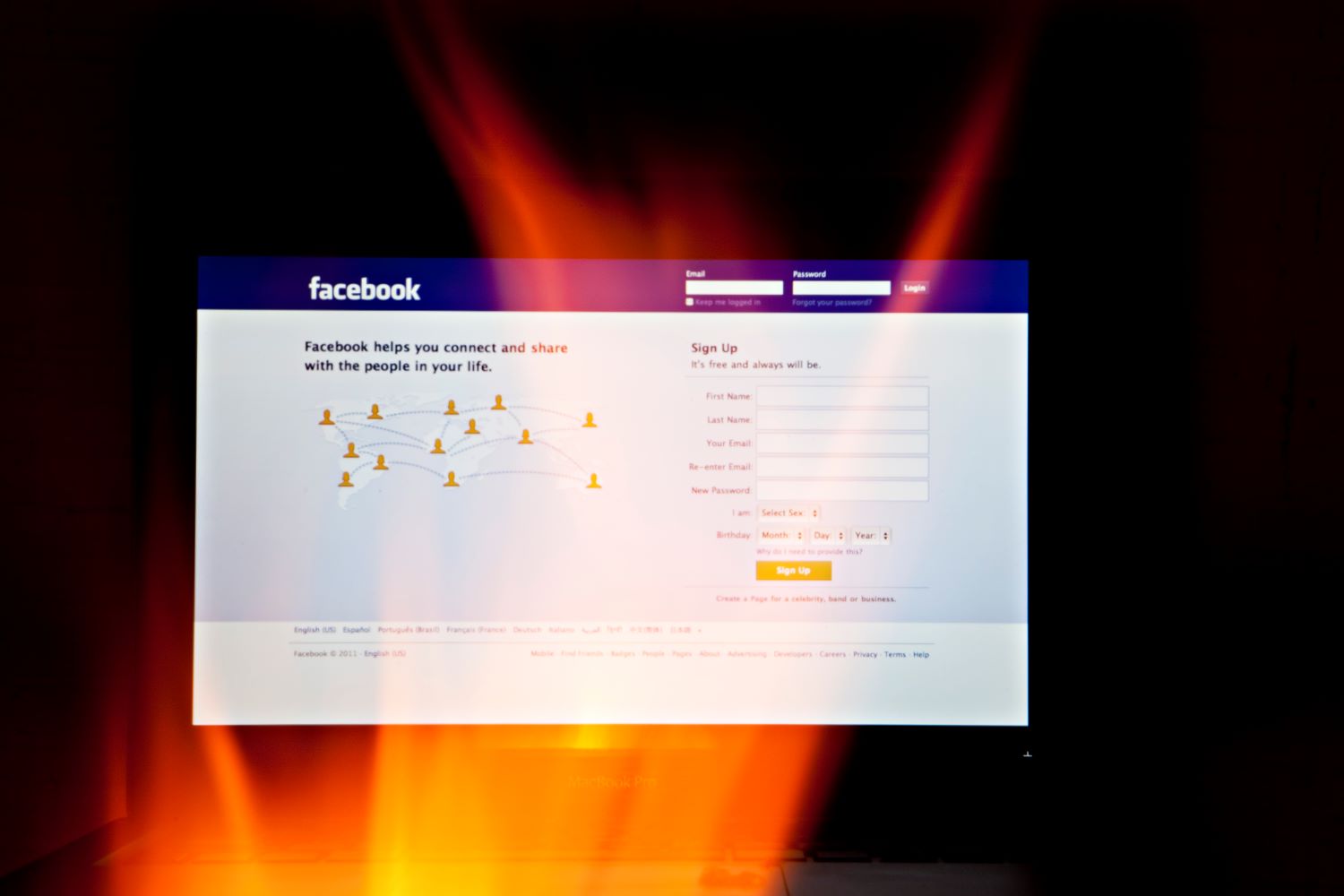 Jia, who asked to use a pseudonym, is a graduate student at the Police Academy of Hubei. Jia says that his university specifically forbids their students from trying to download VPNs. This rule is communicated to all freshman students on their first day at university. 
"We are not allowed to scale the Firewall", said Jia, simply. 
Max (not his real name), is a Beijing-based civil servant working for a Chinese ministry as a translator. In 2014, Max, who is originally from Shandong province, attended a language enrichment programme in Italy under the full scholarship of the mainland Chinese government. It was his first trip abroad, and he had the chance to access non-Chinese news outlets and social media for the first time. 
"I only had a year of freedom," says Max. "Now, I am cut off from the rest of the world." 
As part of his commitment to the civil service, Max will not be able to go overseas for personal reasons. Nor is he allowed to use a VPN at work or at home. 
Max says that if he was ever found out "climbing the wall without permission",  he would be in serious trouble.
He adds that he feels upset about being unable to keep in touch with his international friends, but "it is the price I have to pay" in order to achieve a stable career in Beijing, with a Beijing household registration and other generous benefits associated with his civil service position. 
"We do not really know what the punishment would be, because nobody, at least from what I know, has ever dared to break the rule", says Max. "Even the thought of downloading it [a VPN] has not crossed my mind".