Indian journalist Siddique Kappan has been released after more than two years in prison just for doing his job. We talked to him and others who have been arrested or imprisoned
Last week, on the morning of February 2, a lean and thin man wearing rectangular specs, a jacket and denims walked out of Lucknow jail in northern India making a victory sign and with a smile on his face. 
The man was journalist Siddique Kappan, 43, who had been released on bail after spending 850 days - more than two years - in prison without trial on charges of terrorism and money laundering.  
He emerged to relieved hugs from his wife and son. With tears in his eyes, he stated defiantly: "I will continue my fight and keep reporting the facts."
Kappan, who is a Muslim from the south Indian state of Kerala, was arrested on October, 5, 2020, in the north Indian state of Uttar Pradesh where he had travelled to cover the alleged gang-rape incident which had occurred in the Hathras district. He was arrested along with three other people who were representing different media groups.
The victim in the case that Kappan was trying to report on was a young woman - just 19 years old - who was a member of the Dalit sect of the Hindu caste system and who had reportedly been sexually assaulted by men from an upper-caste community in the city of Hathras. 
'I was only carrying two pens and a notepad'
Kappan was accused of conspiring to incite a riot, and of "creating communal disharmony". He has also been accused of receiving funds from the Popular Front of India (PFI), a controversial Muslim organisation in India. He was charged under India's Unlawful Activities Act (UAPA) but denies all charges. He told fellow journalists on his release: "I had only gone to report. What is wrong with that? I was only carrying two pens and a notepad."
We talked to Kappan immediately following his release and a video of that interview can be seen below. He told us that he had been subjected to torture and mistreatment by police during his first month in the jail and when he caught COVID.
"The police, while investigating, asked me to consume alcohol and smoke cigarettes. The investigating people (police) appeared to be in an inebriated state and being a practising Muslim I did not obey them. When I caught COVID I had to relieve myself in a plastic bottle and plastic bucket," he said.
He also claimed that he was not allowed to have books in his own language, the Malayalam language.
On being asked if he felt targeted for being a Muslim, a minority in India, Kappan said: "I would not say that I paid the price of being a Muslim but, yes, during interrogation, I was asked if I eat beef or if I have ever been to Pakistan."
The UAPA, under which Kappan was jailed, is ostensibly a law to help combat terrorism, but critics say it has been used for other purposes including to curb the work and activities of journalists and activists who are critical of the state. 
Indian advocate Pranvesh Om, who practises at the Allahabad High Court in Uttar Pradesh, explains: "The UAPA's stringent provisions make bail extremely difficult. As a consequence, the arrested people often spend years behind bars waiting for speedy trial. Which has happened in the case of Siddiqui Kappan and a few others in the past.
"In the case of the UAPA, the general rule is jail - bail becomes the exception."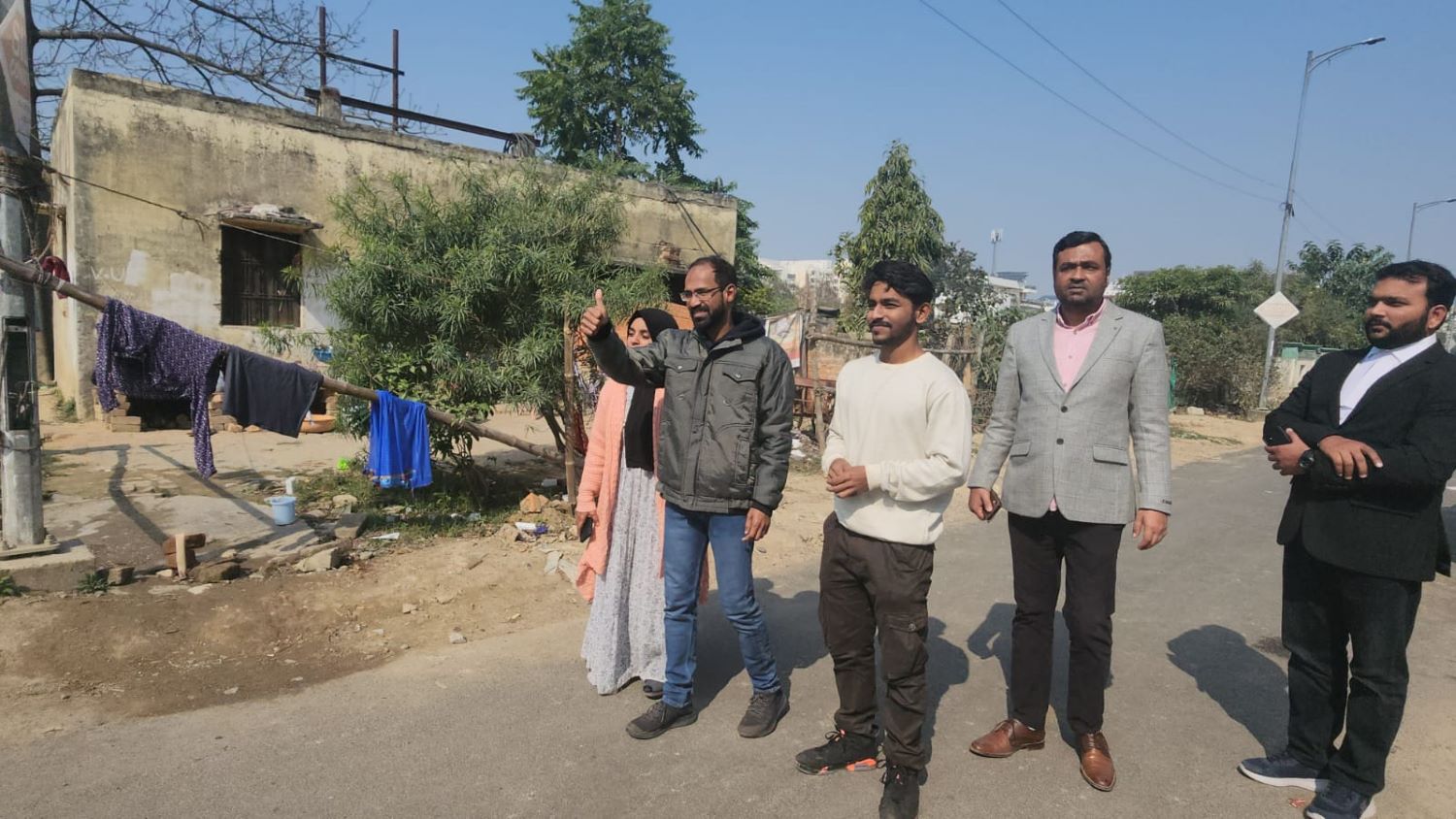 Little support from local press
On the allegations against him of being funded by the PFI, Kappan said: "There had been various allegations against me but the government of Uttar Pradesh could not furnish any proof. My case is this is a clear case of an attempt to stop me from reporting - by hook or by crook."
He added that he was disappointed not to receive much support from the local press in Uttar Pradesh. He felt particularly let down, he said, because the newspapers aligned with the government by describing him as 'Kathit Patrakaar' in Hindi which means an "alleged journalist".  
Even on the day Kappan was released, Hindi national dailies in north India wrote headlines using the word "kathit" which roughly translates to the word "alleged" in English.
"It is very unfortunate that I did not get the support of the local press but it is okay. It was my luck. I garnered support from across the world and many other journalists spoke for me," Kappan said. "The guarantor of my bail is also a veteran journalist so I am happy. The only thing that has hurt me a lot is that the local press did not check my credentials and their coverage using the word "alleged" [to describe me as a journalist] has hurt my reputation.
"Instead of just repeating the state's narrative, local press should have checked my credentials first. I am a member of the Press Club of India, Kerala Working Journalists Union and these are prestigious bodies working for journalists."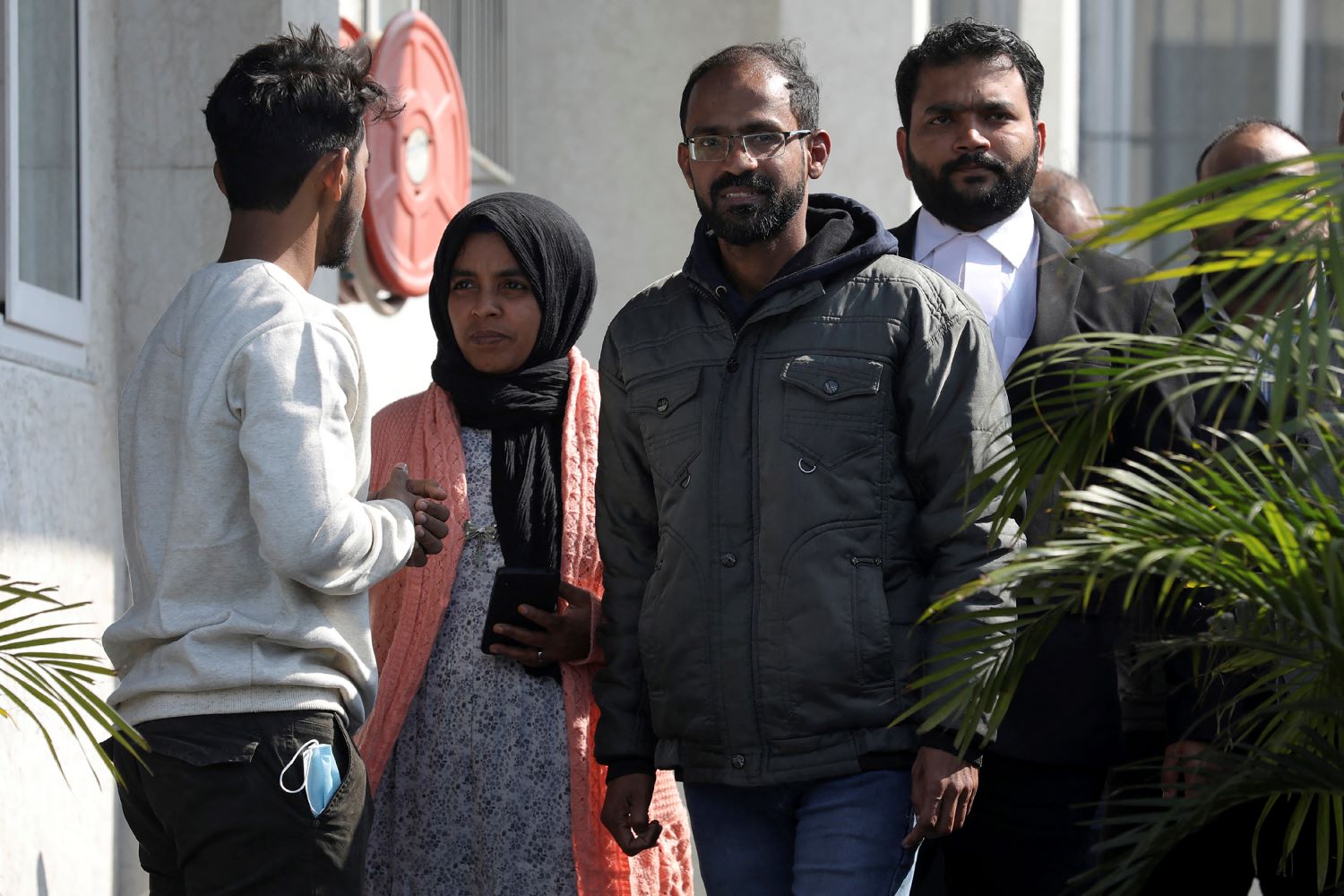 'Press freedom is deteriorating'
Even though Kappan was granted bail by India's Apex Court (Supreme Court) on September, 9, 2022, he remained in jail for months because of the ongoing investigations into his financial affairs and his alleged link to the PFI. 
As a result of this, a second case was lodged against Kappan under the Money Laundering Act in February 2021.
Kunal Majumdar, the India representative for the Committee to Protect Journalists says press freedom in India is poor, especially for a country which prides itself as the "world's largest democracy". 
"Press freedom in India has been deteriorating in the last few years," says Majumdar. "We have seen an increase in the number of journalists who have been arrested for their work and the use of draconian laws like the UAPA against them."
He adds: "In the past few years we have seen an increase in violence against journalists across the country and also in censorship. The situation is not ideal and it is definitely on the downward slide."
Indeed, CPJ has documented that six out of seven journalists being charged or investigated in India as of December 1, 2022 are being charged or investigated for offences under the UAPA.
Journalists are also being censored on social media under India's laws. In recent years, India has been among the top five countries to order content removal from Twitter. 
According to Twitter's transparency report: "India made the highest number of legal demands globally to remove content posted by verified journalists and news outlets on Twitter during July-December 2021."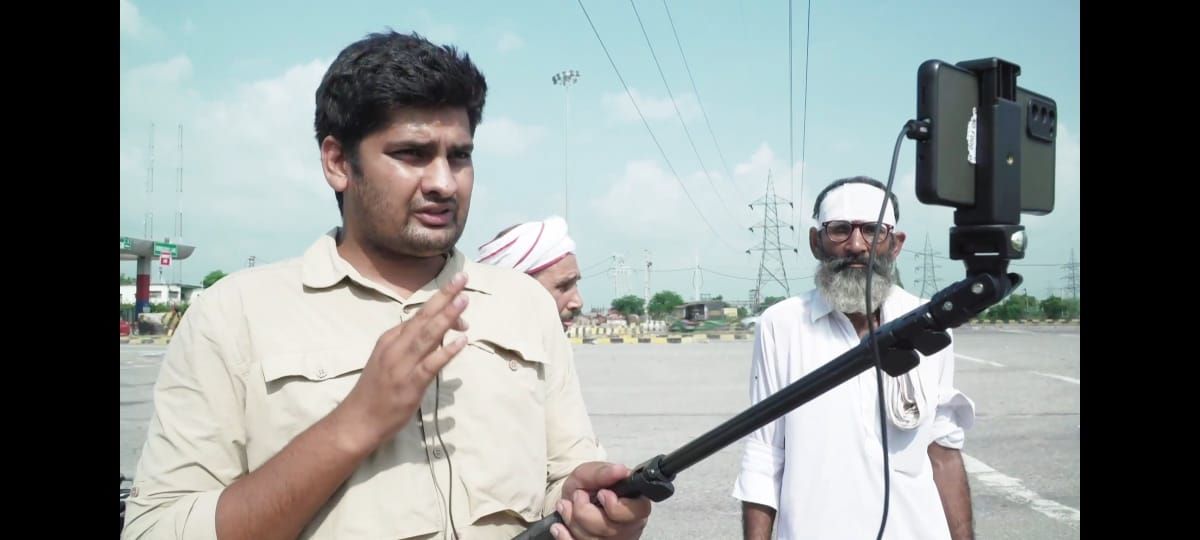 'My only crime was telling the truth'
Mandeep Punia, 29, is another journalist who was arrested in January 2021 while covering a major protest in Delhi by farmers against new agricultural laws. Now out on bail, Punia says his only crime was telling people the truth. 
"That day, some people came to the protest site and started pelting stones, hurling abuse and even tried to commit arson. I recorded the incident and identified these people and within a short time I got to know that these people were associated with a powerful political party. 
"The thing that surprised me was when Indian news channels, despite knowing the identities of these people, showed them as angry local people instead. That is when I reported the truth and was taken to jail," he adds.
At the time of his arrest, the Editors Guild of India put out a statement demanding his release: "The Editors Guild of India is deeply concerned over the incarceration of freelance journalist Mandeep Punia who was reporting on the farm protest from Singhu border.
Punia's arrest is an attempt to muzzle young courageous voices of independent journalists that through reporting are busting fake news and speaking truth to power.
EGI demands that Mandeep Punia be released forthwith and Delhi Police restore circumstances in which media can report without fear or favour."
The independent journalist believes he had already been identified as a "state critic" before the incident. He claims to have been "roughed up" a couple of days before being arrested. 
"A few days prior to my arrest I was filming police who were mistreating migrants on the road near the protest site. It was during the COVID period and the police behaved very badly with the migrants. 
"I shot everything on my phone and my camera. Then a policeman came and asked me to sit in the car. I was roughed up by them and my devices were damaged," he claims.
Al Jazeera Journalism Review could not independently verify this claim with the Delhi police.
The fact remains that a number of journalists are languishing in prison in India for carrying out their work. A CPJ report released in December last year showed that seven Indian reporters, including Kappan, were behind bars - a record high for the country. 
Besides Siddique Kappan who is now out on bail, journalists still in prison include Asif Sultan, Gautam Navlakha, Sajad Gul, Fahad Shah and Rupesh Kumar Singh, according to the CPJ.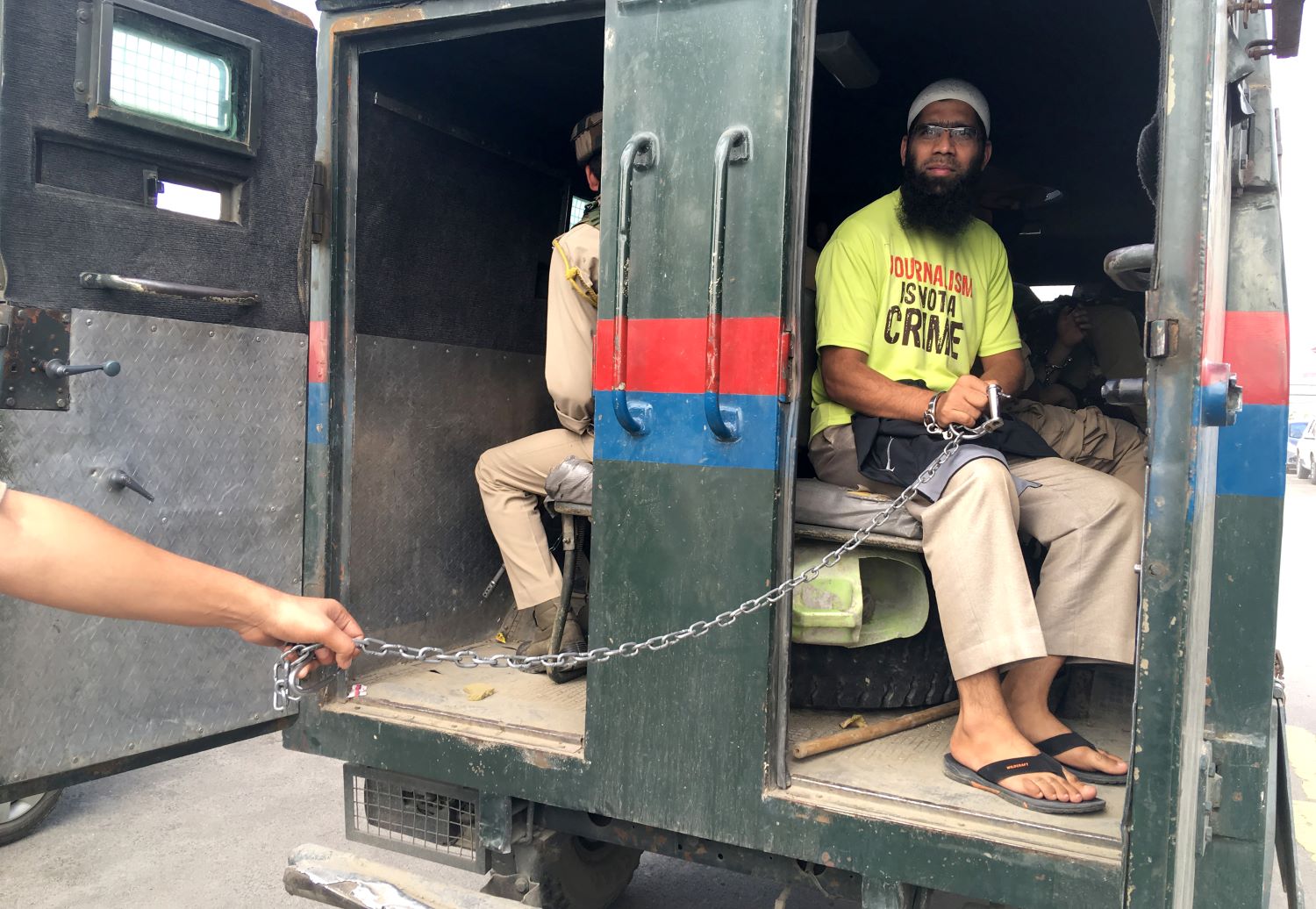 'Reveal your sources - or face prison' 
In May 2020, when the deadly COVID-19 virus was wreaking havoc across the world, stories about dead bodies found floating in the river Ganges in Uttar Pradesh began to emerge. The Ganges is one of the largest rivers and is considered holy in India.
Some half a dozen journalists were reportedly asked by government officials to tone down their coverage of this while others say they were targeted for shining a light on COVID-related corruption.
One senior Lucknow-based journalist, who spoke to Al Jazeera Journalism Review on condition of anonymity, says he was briefly interrogated by security forces for tweeting about an alleged scam involving the sale of PPE kits.
He says: "The temperament of the government has changed a lot in the past few years. Instead of taking criticism in a healthy way, the government takes it as some kind of blunt attack on the establishment which is really bad for any nation or a democracy.
"My only fault was tweeting about the scam which I heard had happened in one of the government departments and during the interrogations the officers wanted to know my sources. The government should know that they cannot ask for a source from a reporter. They were very determined to discover my sources."
According to the advocacy group, Reporters Without Borders (RSF), journalists in India are facing coordinated hate campaigns, along with threats of rape and murder, if they write about subjects that displease Hindu nationalists.
"Pressure on the media to toe the Hindu nationalist government's line has increased since 2019," its 2020 World Press Freedom Index noted.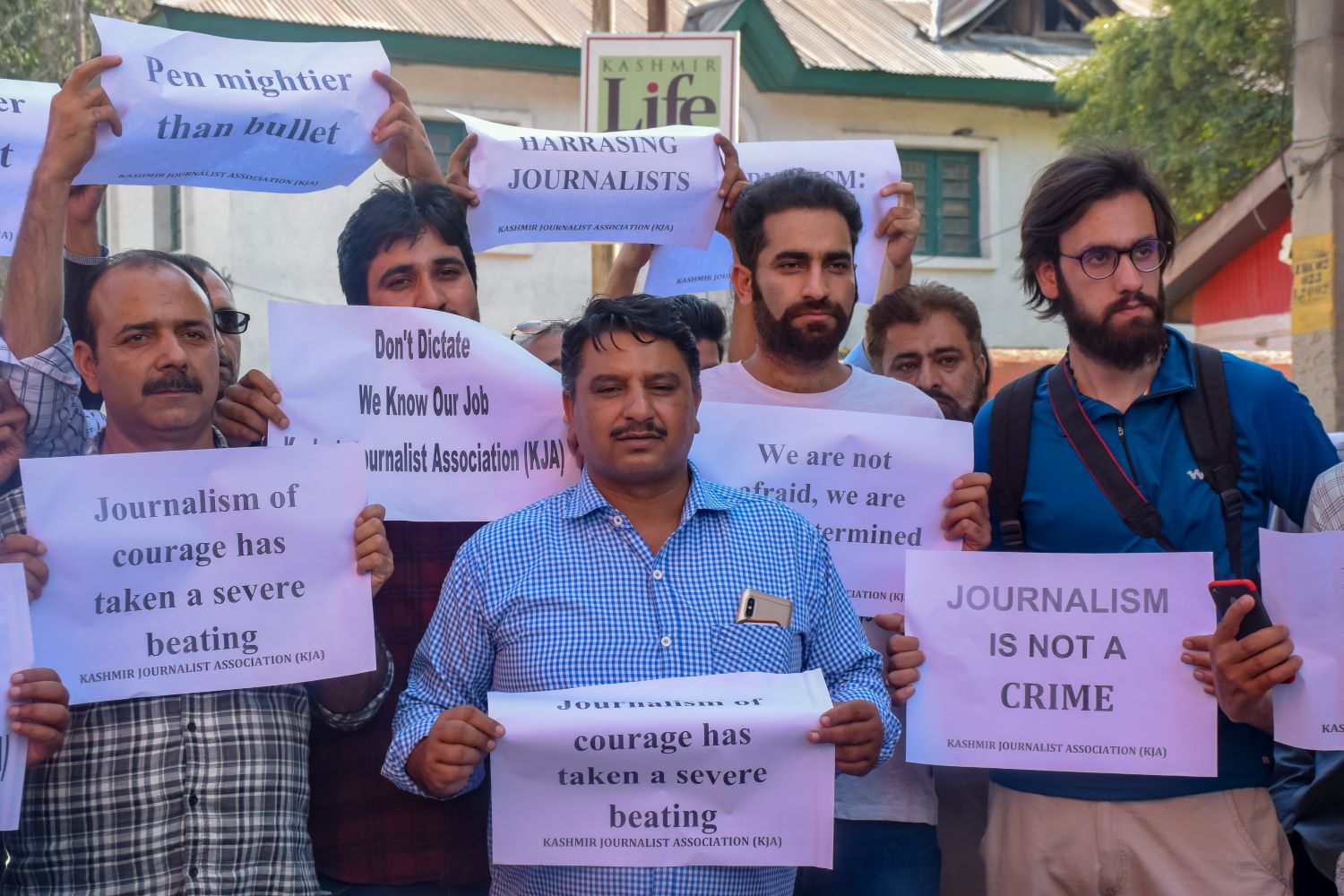 Digital data laws 'silence journalists'
The Indian government's Information Technology laws, which were tightened up in February 2021, are also believed to jeopardise online freedom of expression and privacy.
The new rules allow the government to remove content without judicial oversight and undermining encryption - as has been seen with the removal of Twitter posts. The new were raised as a particular concern by the Editors Guild of India.
Furthermore, the Pegasus Project revealed that more than 40 Indian journalists had been placed on a leaked list of potential surveillance targets. However, the government has so far dragged its feet over investigating this, which many say has perpetuated an environment of "surveillance impunity" that has a chilling effect on free speech and media freedoms. 
Muslim women journalists, in particular, are subject to online abuse and harassment. Many are trolled, targeted and even "sold" online in fake auctions.
A colleague of one New Delhi-based journalist whose photo appeared in one of these auctions says: "It was very traumatic for her and her family to see her picture on cyberspace and they are still not able to get over it."
She adds that she, herself, has also been targeted. She asked that her name not be revealed to protect her from further harassment.
"I have been trolled for writing news which was critical of the government. The trolls have no limits. They give death threats, rape threats, and no action by the government has been taken despite making police complaints. I personally feel that this is one of the ways to silence a journalist.
"With every passing day, journalism is becoming more difficult in India. What is more threatening is that people are not realising how bad it is going to be for democracy."