Remaining objective while bearing witness to atrocities and suffering abuse from authorities is taking its toll on the mental health of journalists in India
For a brief period following the Delhi riots in 2020, Abhinandan Sekhri, chief executive of the independent online media group, Newslaundry, ordered two of his reporters to take time off.
He wanted them to remove themselves completely from what he calls the "news cycle" because he was fearful for their mental health. He didn't just tell them to take time off work, he ordered them to have a complete break from news sources and social media as well.
Sekhri saw real evidence of trauma in his reporters, which was a direct result of prolonged reporting in violent conditions. He is not the only news chief in India who has noticed rising signs of trauma and mental health problems among staff.
Like Newslaundry, several other news outlets have also started taking the mental health of journalists seriously and are giving them time to recover after bouts of reporting in violent conditions as a matter of course. 
"Two of my reporters covered the Delhi riots for a few months constantly," explains Sekhri. "They did not complain of any specific mental health issue but did share how horrific some of the stories and interactions were. We asked them to take a week of paid leave. The recommendation I made was to stay off social media and not to read news for that period. Cut off from the news cycle."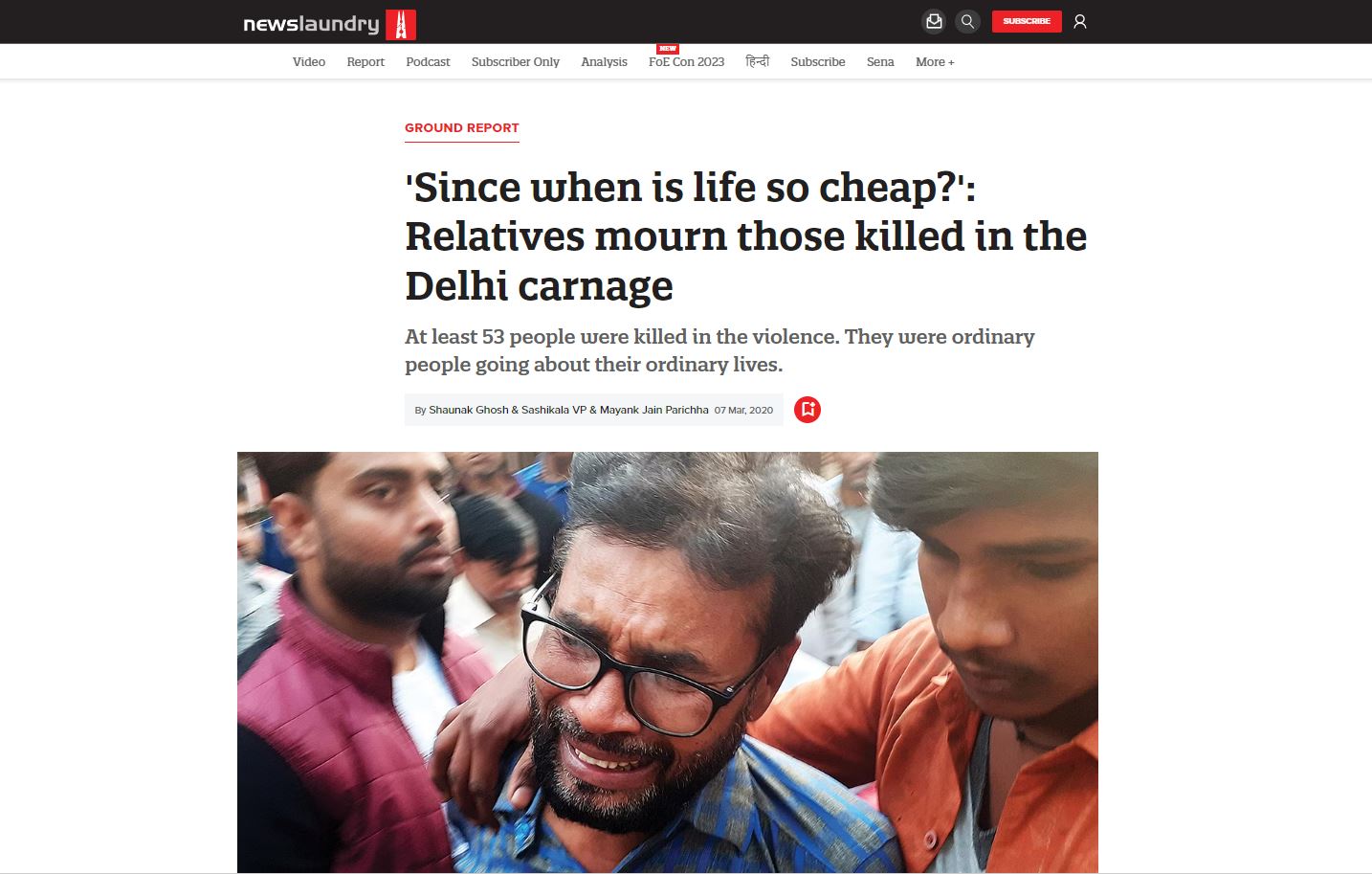 He adds that this is an issue which is becoming an increasing concern to him as a manager of journalists - and is one he does not feel confident about.
"Our reporters have not been in conflict zones for prolonged periods of time other than while covering the Delhi riots of 2020. I am not equipped with the knowledge or expert enough to give specifics of the impact on mental health but we were conscious that our young reporters being in the midst of some gruesome episodes and witnessing the recovery of bodies from drains etc could certainly cause mental stress or trauma.
"I personally think a clean cut off from the news cycle and a social media digital detox is a good idea. I am not a mental health professional but from what I have come to understand, quite a few people from the younger generation see therapists as a matter of routine. Something that is unheard of for my generation."
Journalists face a particular set of risks when reporting on conflict and war, psychologists say. They are frequently overlooked as victims in these sorts of situations as well.
Speaking to the World Association of News Publishers, psychologist Elana Newman at the University of Tulsa, said: "Journalists are the last to come to the table. They're trained to not be part of the story and to be objective. But being objective has created more hurdles for people to recognise that they can be affected." 
'The postmortem report was too much to take'
This is an issue close to Bharat Nayak's heart. He founded the fact-checking news site, The Logical Indian, where he is editor. He says he always believed he was mentally robust.
His work focuses on debunking fake news, contesting hate speech and rooting out misinformation and disinformation. It involves having to view and read a great deal of hateful and disturbing material. Crucially, this means remaining objective.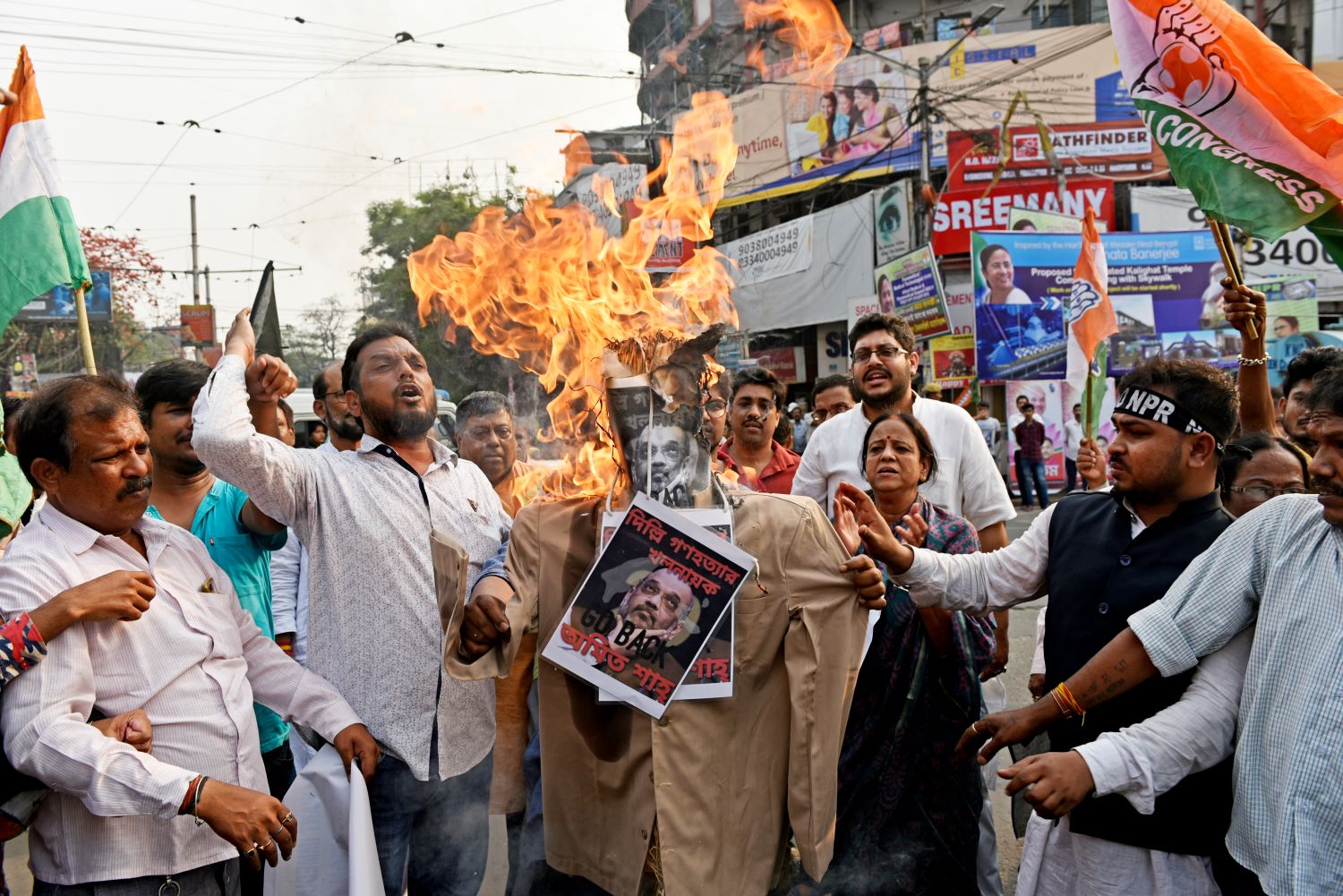 Little by little, exposure to this has greatly affected his mental health. "I often felt burnt out and my first bout of feeling overwhelmed and passion-less was during the reporting of the Asifa rape case, where an eight-year-old girl was kidnapped and raped brutally and later she was killed. The news was buzzing for at least a month and we reported extensively on it. 
"The day the postmortem reports were made public and I read it to report on the crime. It was too much for me to take and I started having disturbing dreams. But I didn't know what I could have done at that time to keep my nervous system regulated," Nayak says.
During the COVID-19 pandemic his problems intensified as a result of having to sift through huge amounts of misinformation and disinformation about the viral outbreak. Paranoia and anger about the cause and spread of the virus seemed to spike among communities, he says.
"Gore pictures were often circulated saying how a particular community was involved. Then for the first time I consulted a psychologist and I got to know in detail about post-traumatic stress disorder (PTSD) and realised how the content I was consuming as a fact-checker was getting stored and coming out as trash resulting in somatic issues. 
"A knowledge about basic steps I could take as a journalist would have helped  my emotional well being. It would have helped me to not fall into a vicious cycle of continuous bouts of depression." 
Bharat says he has been receiving therapy since 2020 as the work never stops and he is slowly learning the skills to take care of his mental health. 
'Summoned' and harassed by state police
A rising number of freelance journalists working in conflict zones in India are also experiencing problems - but they do not always have the support of a news organisation to fall back on. Instead, many are paying for mental health support themselves. 
Furthermore, many independent journalists have the additional problem of facing harassment from the authorities for doing their jobs.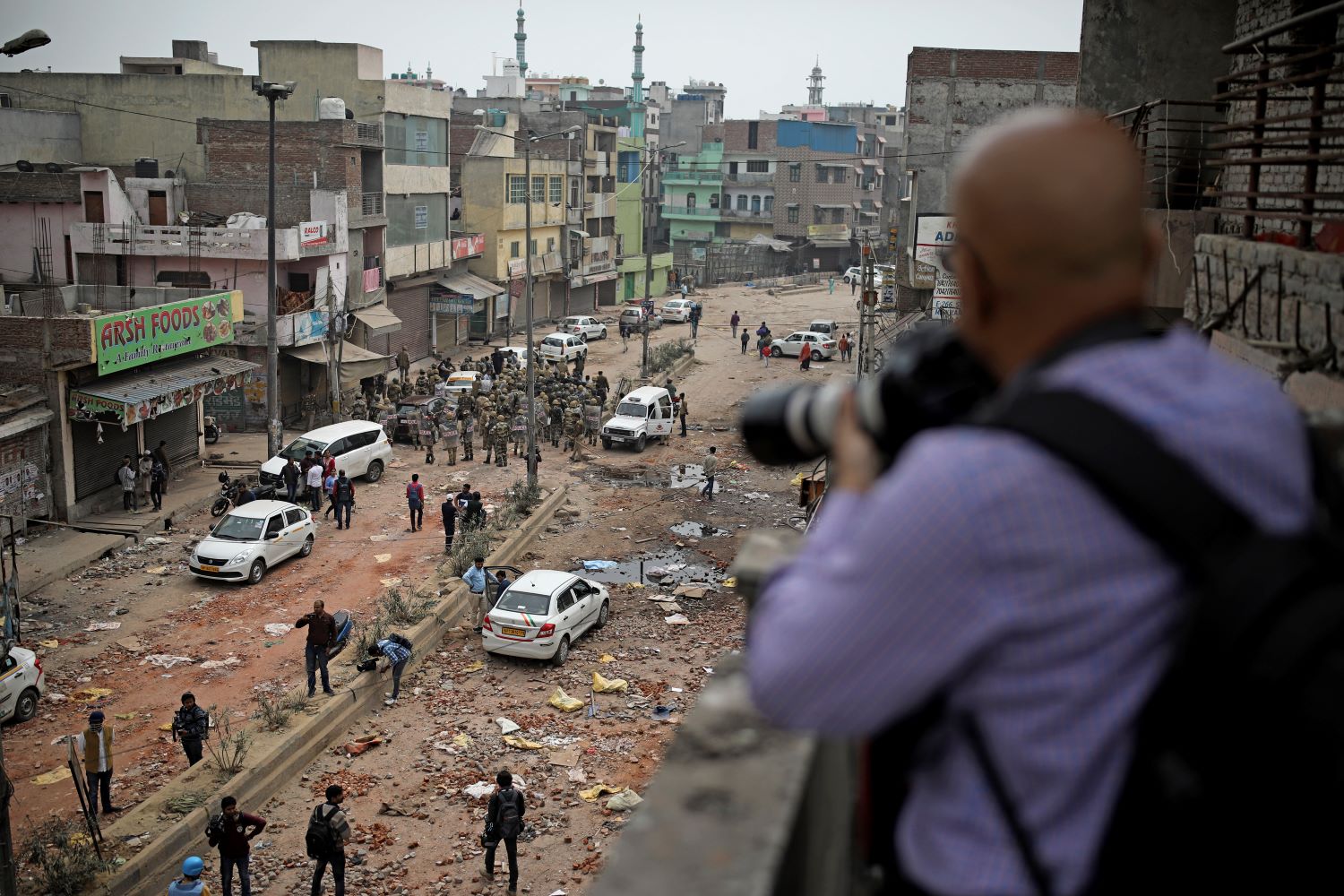 Sama*, who did not want to give her real name for fear of stigma, a resident of Kashmir state in India says that she has stopped openly talking about her mental health issues because even doing that was making her unwell.
Sama has been working as a journalist since 2017 when she began work as a staff writer for a local magazine, and shifted to full-time freelancing in 2019. A native of south Kashmir, one of the world's most militarised zones, Sama has witnessed and reported on a great deal of violence and human rights violation cases over her career.
Sama says she is currently experiencing panic attacks and she does not feel able to speak in detail about her mental health issues. At times, it has got so bad that she has thought of leaving the profession altogether. 
She says: "Practising journalism in Kashmir is a tough job. Almost every journalist here has gone through or goes through different kinds of harassment from the state. I am one among those who have faced mental health issues due to the profession we are in.
"I became a journalist because I wanted to be a storyteller and an author in the future. I always wanted to do something that gave voice to the voiceless people of Kashmir so I became a journalist." 
Difficulties doing her job escalated In 2021 when she was summoned by the state police and interrogated. "Later, I got multiple phone calls from the local forces and different investigating agencies who enquired about my work. This particular incident took a toll," she says.
"This situation has happened with most journalists in Kashmir," she adds.
"The worst of it is we cannot do our work now. It's become impossible to write stories on human rights or anything that questions the Kashmir authorities, and it is very problematic for us. I'm exhausted at this point.
"I think journalists should seek mental health help, especially those who work from conflict zones. But it's almost impossible for journalists like me who work independently and have to think of the cost."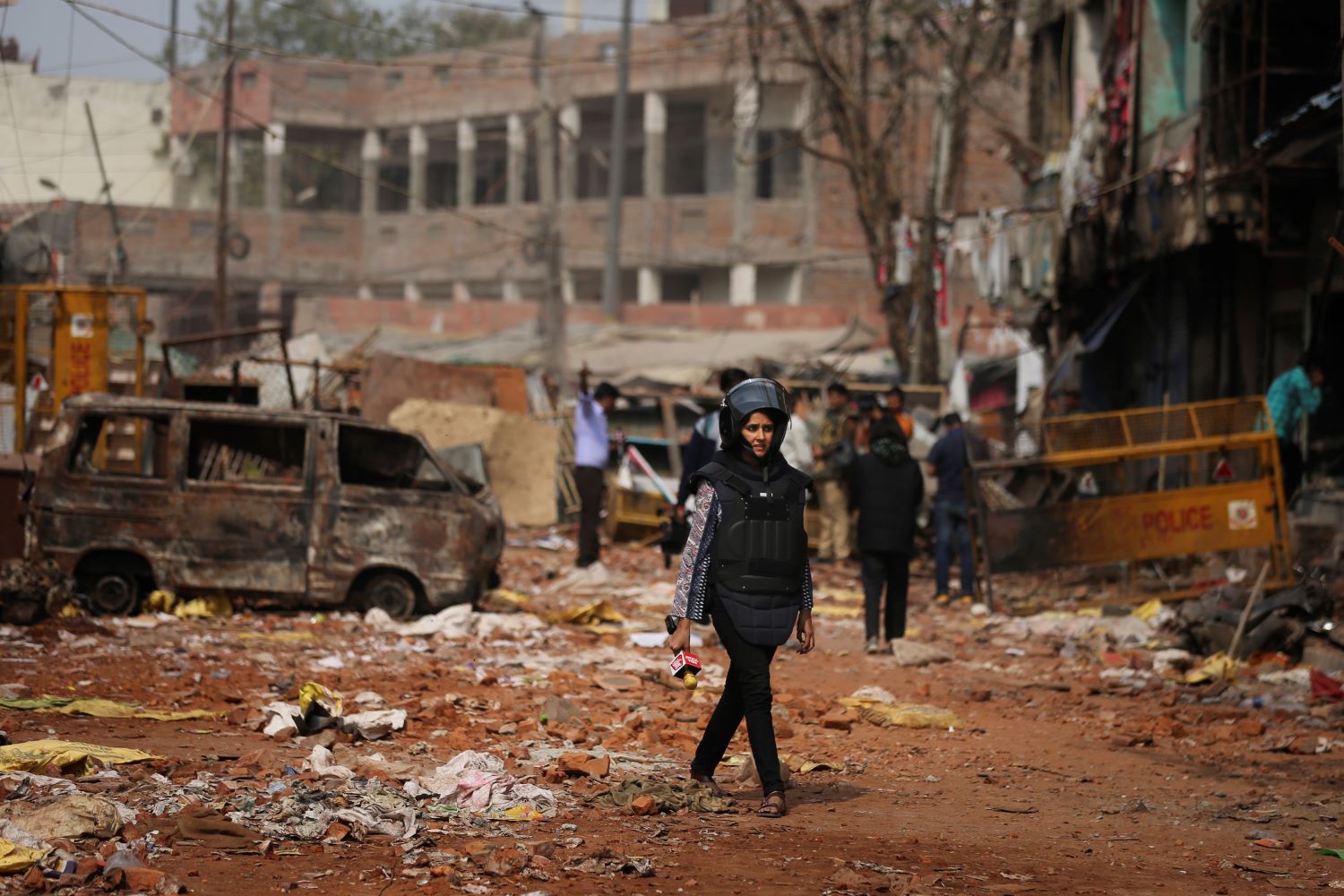 'The harassment went on for months'
Another journalist who operates from Kashmir for various international news outlets told Al Jazeera Review that he was summoned by the state forces in Kashmir after he published a piece critical of the state in November 2022. 
"I was asked about my sources which of course I did not tell them. I was called by different investigative officers more than a dozen times for over two months after the story was published and then I highly suspect that my telephone number was put on surveillance. One of the officers even told me that I will be put on a no-fly list. 
"This continued for months and whenever I tweeted anything I was asked by the authorities to delete it. Police even landed at the doorsteps of my relatives living in Kashmir for no reason. They deleted important data from my mobile phone and tried to confiscate my phone. All this made me contemplate other career options," he says. 
The whole experience has affected his ability to work, he adds. He struggles to engage with his reporting and to find ideas for stories.
"I want to work. I will not succumb to any pressure from the government but thinking about the things that I have faced in the past has taken a toll on my work. I feel it is very difficult to find good ideas and get them commissioned and this is happening because of the harassment that I have faced. I took a couple of telephonic sessions on mental health but that is costly and being a freelancer taking these therapy sessions is financially not practical for me," he says. 
Senior psychologist Shazia Veqar Siddiqui says: "In conflict zones journalists should not take their professional life to their homes with them. They should spend more time with their family and friends because it helps them ease their mental burden. Technically, all these journalists should go through a regular mental health checkup." 
But this is easier said than done for many journalists - many of whom barely eke out a living and cannot afford to pay for therapy treatment.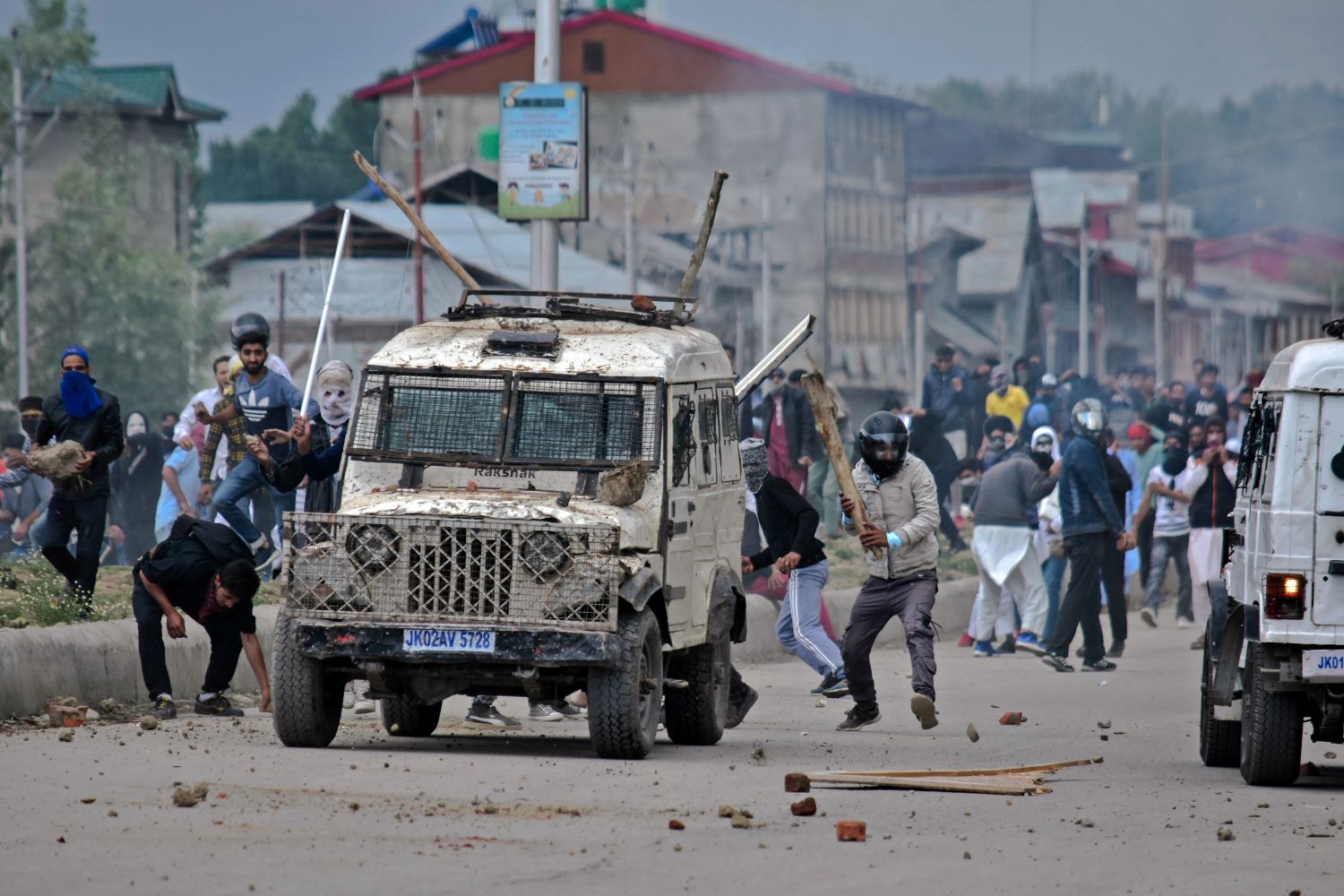 'They search our homes and seize our devices'
Siddiqui further believes that journalists who set off to cover war crimes in conflict zones should first undergo medical checkups to determine their capacity of taking stress.
"Journalists who get distracted and disturbed easily should not be sent to those areas because it raises a lot of difficult situations for them as they get stressed out easily," she says, adding, "This also affects the personal lives and families of journalists".
However, another journalist from Kashmir, speaking to Al Jazeera Journalism Review on condition of anonymity, says that it is not always this straightforward. It is often the added layer of harassment from the authorities which really seals the mental health toll. He claims that most of the journalists working in the region are reeling under some kind of mental health issues.  
"I think most of the journalists who were critical of the authorities in Kashmir have been silenced and are facing severe anxiety issues and mental health problems. I would say all of them are suffering. I myself am personally facing a lot of crisis of late because of harassment that takes place very very regularly. 
"The authorities search our homes, seize our gadgets. A few months ago, there was a threat to me and I had to suddenly, without informing my parents or anything, just leave this place. It is very exhausting and when you work, everything remains in the back of your mind due to which one cannot work properly," he says.
To help minimise the effects of trauma and stress while working in war and conflict zones, Dr Shazia Veqar Siddiqui makes the following recommendations:
Reduce your consumption of "gory" media as much as you possibly can
Do not keep disturbing images or videos on your mobile phone
Use the settings on your devices to prevent such images being automatically downloaded
Minimise the time spent on screens as much as you can and read books instead
Take frequent breaks and even holidays if you can
Try to balance the sorts of news you are reading - don't just consume depressing or disturbing material
Have regular mental health check ups, particularly before and during deployment to conflict zones
*Some names have been changed for privacy