When journalists - and social media 'influencers' claiming to be journalists - aimed for sensationalism and did not check their facts about the outbreak of the HIV virus in an Indian village, the results were devastating
In the winter of 2018, 58 people were found to have been infected with the deadly Human Immunodeficiency Virus (HIV) in Bangarmau town, Uttar Pradesh. The town is 326 miles from the national capital of New Delhi.
The village of Prem Ganj was the most affected area and a "quack" - unlicensed doctor - was blamed for the outbreak. It was reported that he may have used the same syringe to administer medicines to multiple people who went to him for treatment.
Prem Ganj has a population of around 5,000 people - most from the dalit caste which faces routine discrimination from other sectors of society - and the outbreak of HIV created panic, fear and also a social boycott of the village by outsiders for a period of time. The residents of Prem Ganj blame misleading news, Youtubers and then Tiktokers for spreading false and incomplete news about the village.
Councillor Sunil Kumar of the Prem Ganj ward who is now running for his second term explains that there is still a great deal of stigma associated with HIV. "People only understand that HIV is AIDS, they do not understand the difference and believe that it is only caused by unprotected sex. This was the point the media should have made clear - that HIV can also be caused by the use of the same syringe," he says.
"When the news of a large number of people infected with HIV broke in the local media people started thinking that something illegal was being practised in the village and also that the infection was brought by the men who hailed from the ward but were working in other cities which also resulted in rumour mongering."
Kumar says that the instant reaction of people in the neighbouring villages, where no cases were found, was to cease all contact with the residents of Prem Ganj. For a period of six months, few people from outside would set foot in the village - including cart pullers, vegetable sellers and fruit sellers.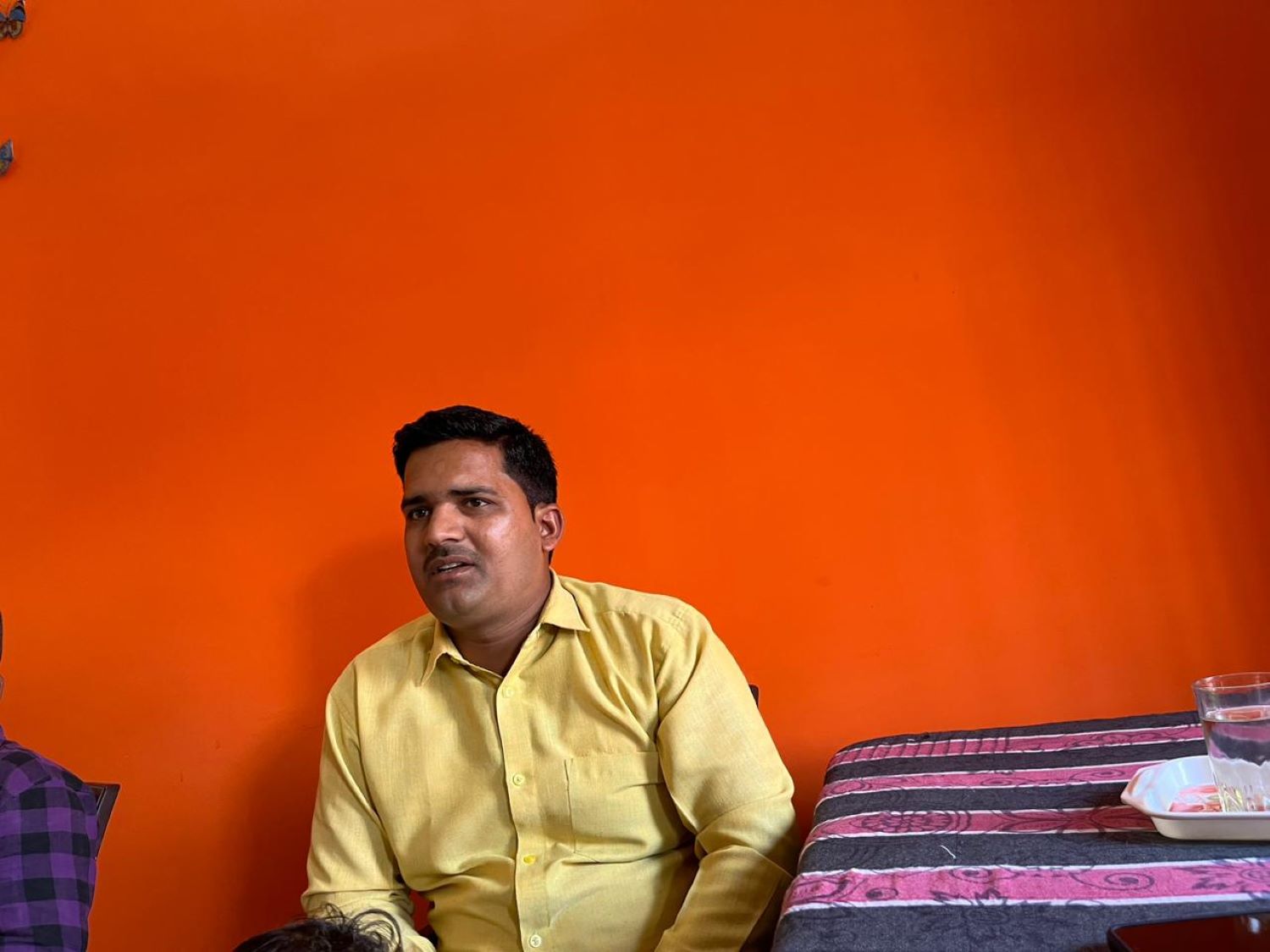 A sense of shame
A sense of shame about the incident prevents most of the residents of Prem Ganj from opening up much about the kind of discrimination they faced. They prefer to dismiss it now as a "thing of the past". 
After digging a bit deeper, however, Kaushal Goyal, a local news reporter who works as a stringer for a couple of regional news channels, says he managed to get some people to open up about their experience of being boycotted. 
Besides being unable to buy fresh fruit and vegetables from the sellers who would normally come to the village, some people said their own relatives refused to see them. The village was cruelly dubbed "AIDS wala Gaon" by outsiders, which roughly translates to "the village with AIDS".
Goyal believes this would not have happened if reporters had exercised greater caution and sensitivity. He explains: "The fact is that there was a lot of talk around about how HIV must have spread in the area. Everyone who did not belong to the village had his or her own version. Some people were of the view that it happened due to unprotected sex, some said it could have spread because the ward was situated adjacent to a national highway (hinting that brothels operating nearby might be responsible) and a few blamed the quack for using the same syringe on every patient.
"When this happened, every reporter here was in a hurry to get a new angle for reporting this. There was little sense of how sensitive the issue was or what could have been the repercussions. Everyone tried to make the best package for their respective news outlets so in that rat race, we forgot how fragile this issue was," says the reporter.
The local reporter further adds that had the editors of national and regional news outlets not created "sensational packages" on the subject, the news would not have had such a devastating impact on the lives of the Prem Ganj residents.
Goyal adds that the affected residents were so angry with the media that for a brief period of time they blocked media workers from entering the village. "The affected residents were fed up with the influx of media persons and their sea of illogical questions for finding a new angle to the story."
A 'sea of illogical questions'
Satendra Gautam, the village headman of Nasirpur Bhikann village, about 5km from Prem Ganj, blames the toxic situation on the media stoking up panic and fear when the news broke. He explains that reporters were asking "illogical" questions which stirred up fear, such as "are there any brothels here?" and "are the women of this village involved in any kind of illegal flesh trade?"
"It looked like everyone was in a hurry to report, which was good. But coming to the village, asking unreasonable and insensitive questions and making illogical comments while standing in front of the camera made no sense. It just created fear amongst us. As a result, the neighbours stopped talking to each other for weeks, and everyone tried to distance himself/herself from the other person. 
"A marriage of a girl in the neighbouring village had to be postponed. People started asking about medical certificates when they came to the village to see a girl or boy for marriage purposes and people started treating others like 'untouchables'," he adds.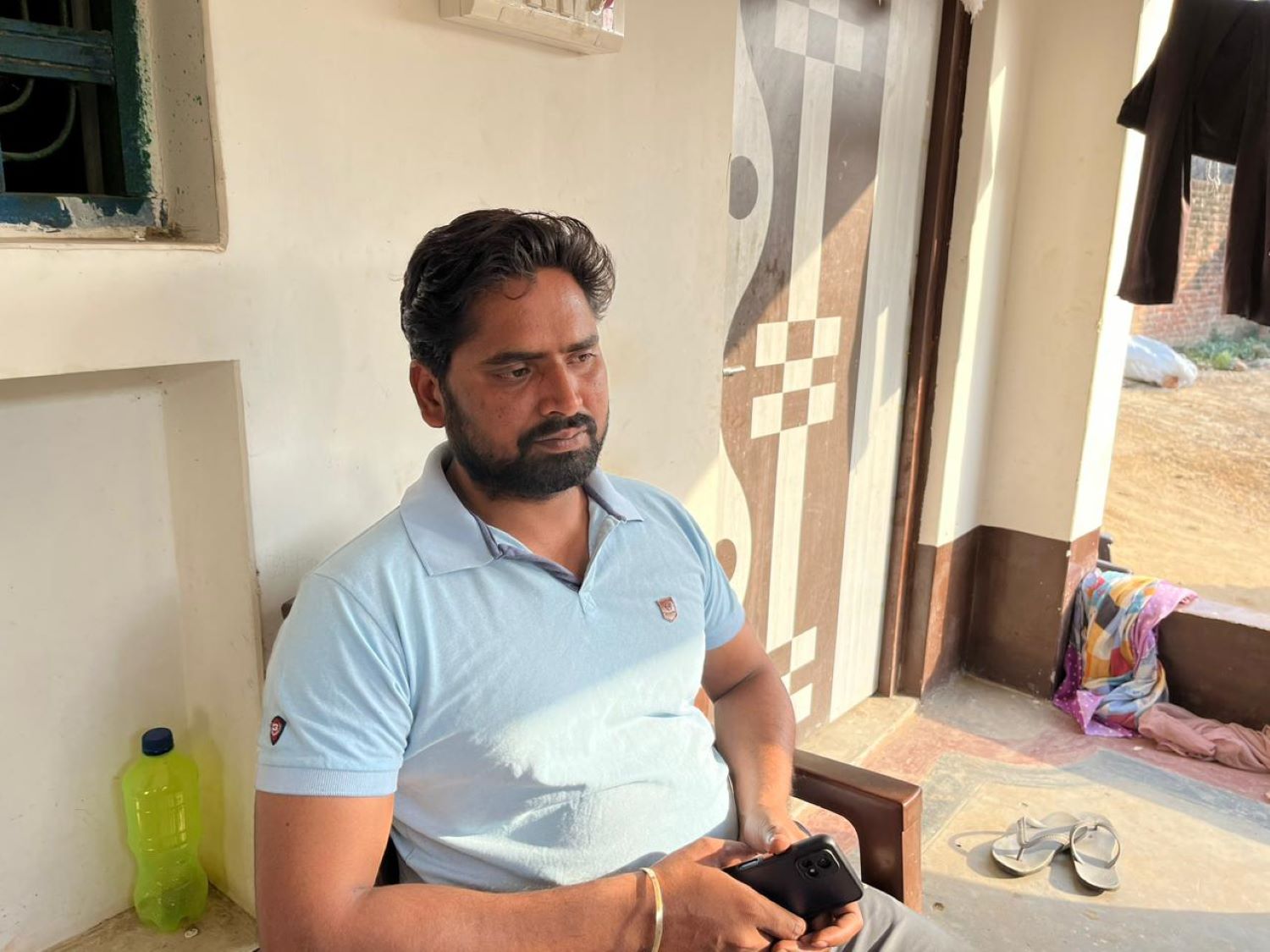 The village headman also blames "influencers" on the social media platform, Tiktok (which has since been banned in India), for stirring up rumours and misinformation about the situation. 
Ankita Anand, editor at Unbias The News, the platform for journalists, says in cases like this the reporters should first thoroughly check the guidelines about a particular subject. 
"In the case of the HIV breakout, there is a history of stigma attached to it," she says. "So the reporter should go through all the guidelines set by media groups and incorporate them into their reporting. Luckily we are in an age where a lot of literature is available both online and offline so reporters should adhere to the guidelines because one never knows what kind of impact his/her report will fetch. It is always recommended to report subjects like these with great sensitivity," she adds.
'novice' journalists and bloggers
The HIV media guide on ethics and principles for HIV reporting states: "Discrimination, prejudice and stigma are very harmful, and journalists should avoid fuelling them. Journalists should seek informed consent before intruding on anyone's privacy. They should seek to understand the possible consequences for individuals who participate in their report, and to ensure those individuals are clear about the consequences. Care should be taken to ensure language, cultural norms and traditional practices relating to, for example, inheritance and sex are understood and accurately reported. Journalists should be particularly careful to get scientific and statistical information right. Facts should be painstakingly checked, using credible sources to interpret information, verify facts and make statistics and science accessible and relevant to wide  audiences."
Rajendra Gautam, a senior dalit journalist based in the north Indian state of Uttar Pradesh, says that many "novice" journalists who have joined the profession recently as well as those on social media such as bloggers and YouTubers are not sufficiently trained in standard reporting practices. 
"Incidents like a mass outbreak of HIV or the spread of COVID happen very rarely and for small-town reporters it becomes a big news event and then there is a race to break the news first. So the reporter gets stuck in this cycle and forgets about the sensitivity of the matter," says Gautam. "During events like this, it becomes the responsibility of editors, be it regional or national, to tell their reporters how to handle the case."
"For Youtubers or Tiktokers, there should be guidelines from the platform itself on how to report or not report on a sensitive issue, especially like this case of HIV and when it has happened in a Dalit-dominated village. 
"While reporting events like these, history should be kept in mind because Dalits have faced discrimination in the past and are still facing discrimination. For example, one should not just reveal the identity of HIV patients so people should think about the repercussions before making any conclusion in his/her report," Gautam concludes.