THE LONG READ: How women journalists in India are coming together in solidarity with female reporters and media workers in Afghanistan following the Taliban takeover.
Kanika Gupta, an independent journalist based in Delhi, had been reporting from Afghanistan for three months when the Taliban took over Kabul. 
On August 14, Gupta was interviewing an official from the Ministry of Defence in Afghanistan. 
"The situation is under control, there is no need to worry. We know of the Taliban's presence and they are still outside the limits of the city," the Ministry spokesman told her. 
His words would ultimately prove terribly wrong, but Gupta says she was blindsided by just how wrong. And, by the evening of the following day, she was being evacuated from Kabul by the Indian embassy.
Gupta has reported from other conflict regions, such as Kashmir, and assumed she had a good understanding of the situation. She realises now she did not - and nor did anyone else.
"Nobody anticipated it, not even the Afghan intelligence," she says. "It was quite a watershed moment that I firmly believe I witnessed."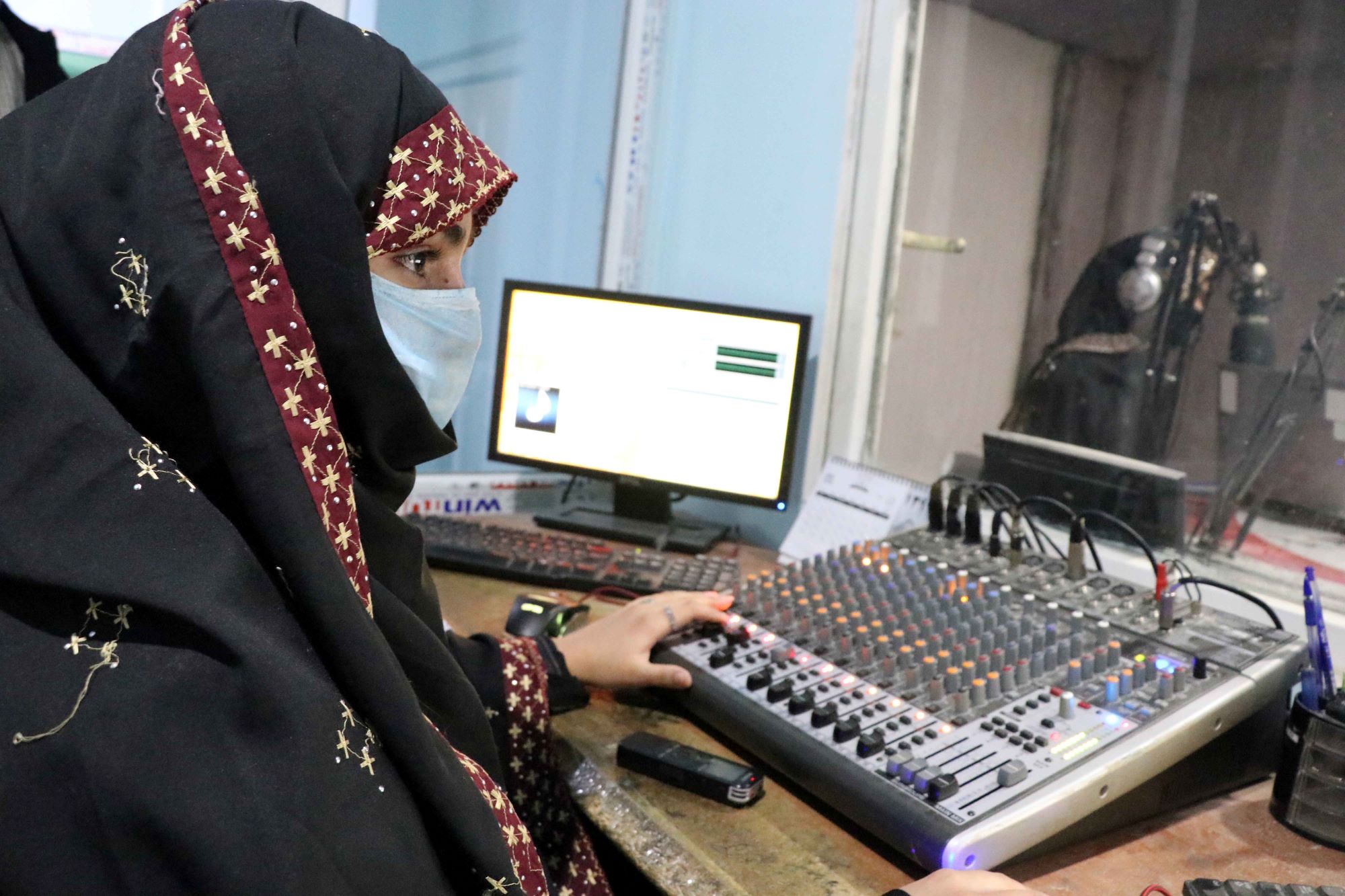 Though Gupta, who reports on culture and human interest stories, returned home safe, she couldn't stop thinking about her friends from Afghanistan who had been there with her. In particular, she was extremely concerned about a woman journalist she knew from the Hazara community who had been frantically negotiating with embassies and borders to find a way to leave.
"Hazaras are a minority community and are targeted and persecuted by the Taliban," Gupta says. "When the Taliban took over, there were rumours about the Taliban reaching Dasht-e-Barchi (a Hazara area in Western Kabul). She was not just scared, she was crying like a child. I will never forget what she went through." 
Gupta explains that as a south Asian journalist in Afghanistan, solidarity with women journalists there came naturally to her. "It is largely a man's world and hard to navigate or to be taken seriously. You have to elbow your way through the patriarchy and it reminds me of home." 
Fewer than 40 women journalists left in Kabul
Since the Taliban takeover on August 15 and orders to respect Islamic laws, a Reporters Without Borders (RSF) investigation has established that fewer than 40 women journalists are still formally working in privately-owned radio and TV stations in the Afghan capital.
According to the survey by RSF and its partner organisation, the Centre for the Protection of Afghan Women Journalists (CPAWJ), before the takeover, Kabul had 108 media outlets with a total of 4,940 employees in 2020. They included 1,080 female employees, of whom 700 were journalists. 
Of the 510 women who used to work for eight of the biggest media outlets and press groups, only 76 (including 39 journalists) are still currently working. In other words, women journalists are in the process of disappearing from the capital.
Most women journalists have been forced to stop working in the provinces, where almost all privately-owned media outlets ceased operating as the Taliban forces advanced. A handful of these women journalists are still more or less managing to work from home, but there is no comparison with 2020, when the survey by RSF and the CPAWJ established that more than 1,700 women were working for media outlets in three provinces (the provinces of Kabul, Herat and Balkh, in the east, west and north of the country).
Journalism considered 'unsuitable' for women
Many female journalists in Afghanistan have lived or studied in India so the solidarity and bonding comes easy due to their shared culture. There is also a great familiarity with the "soft power" that India has wielded on Afghan culture through its arts and media.
Laxmi Murthy, an Indian journalist and patron of the organisation, National Women In Media India (NWMI), says she felt compelled to stand up in solidarity with her female colleagues in Afghanistan following the Taliban takeover. She knew very well that women journalists were likely to face severe challenges, much like those faced by many Indian Journalists in some regions, especially where there is conflict, such as Kashmir and north east. 
While she was flicking through news channels watching what was happening in Afghanistan this summer, she says, her own memories flashed before her of when the Taliban had stormed Kunduz in 2015 and destroyed a women-run radio station.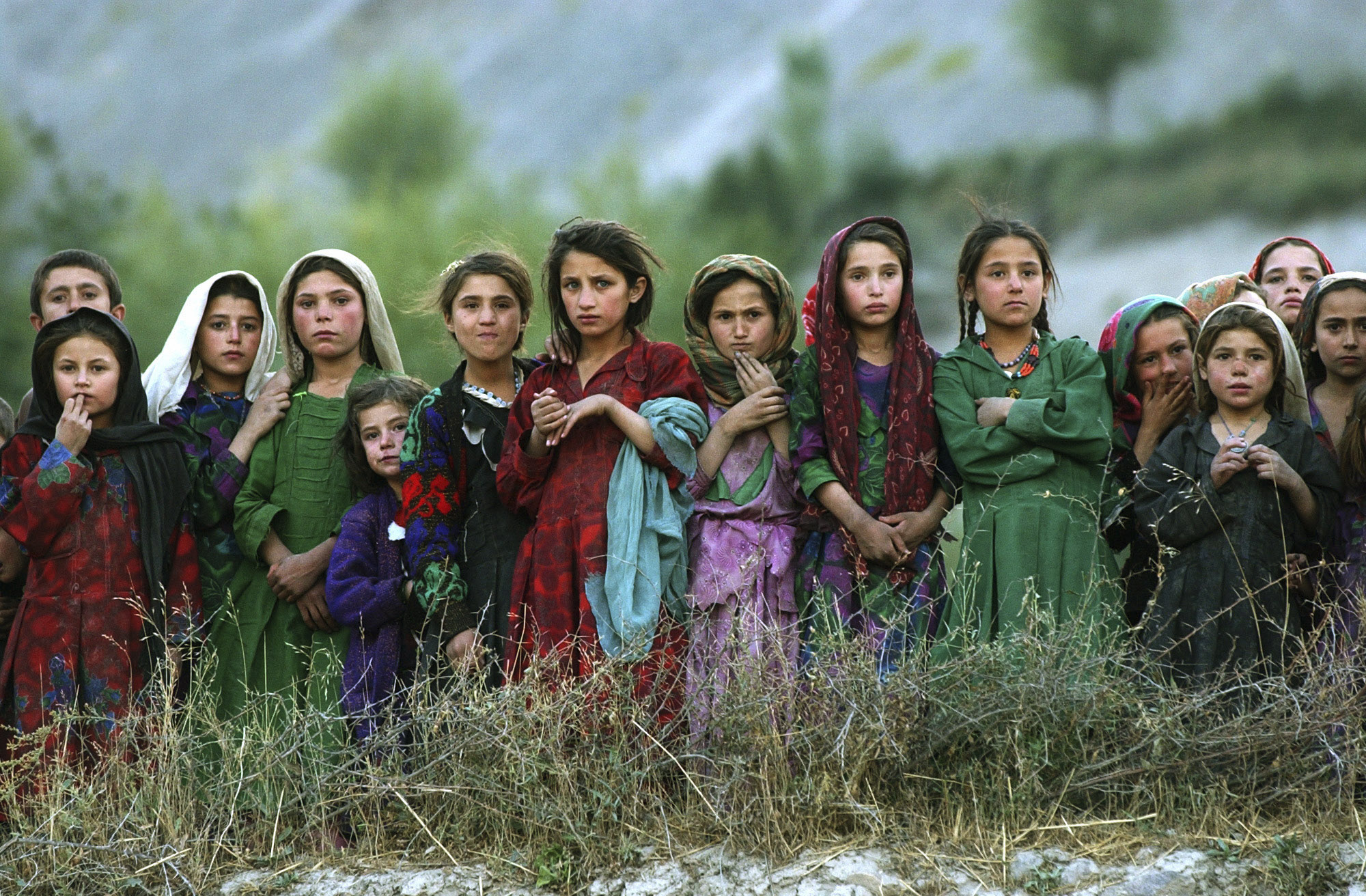 Murthy knows exactly how an authoritarian regime can muzzle the press and target vulnerable groups, including women, Muslim and Dalit-Bahujan journalists who have all been targeted in India in recent times. Murthy says she could easily imagine how women working as journalists in Afghanistan must be feeling.
"Many Indian women Journalists have struggled with family, community and religious norms to become journalists. I am aware of what it takes to assert women's identity as professionals, particularly in the field of journalism which is often considered  'unsuitable' for women. The Taliban's strictures and bans against professional women are an extreme form of what many women in the media in India face," she adds. 
The Taliban's strictures and bans against professional women in Afghanistan are an extreme form of what many women in the media in India face
- Laxmi Murthy, Indian journalist

 
Murthy decided to take action. Through NWMI, and in collaboration with Associated Press (AP), Murthy and colleagues launched a fundraiser under the banner "Journalists for Afghanistan" to support Afghan women Journalists. The Associated Press provided images from its Afghanistan coverage to be used in a sale to raise funds in partnership with the Media Safety and Solidarity Fund.
The images are brief glimpses into daily life in Afghanistan over more than two decades. Each was put up for sale for around $100. Work by the photographer, Anja Niedringhaus, who was shot dead while covering elections in Afghanistan in 2014, was included in the sale.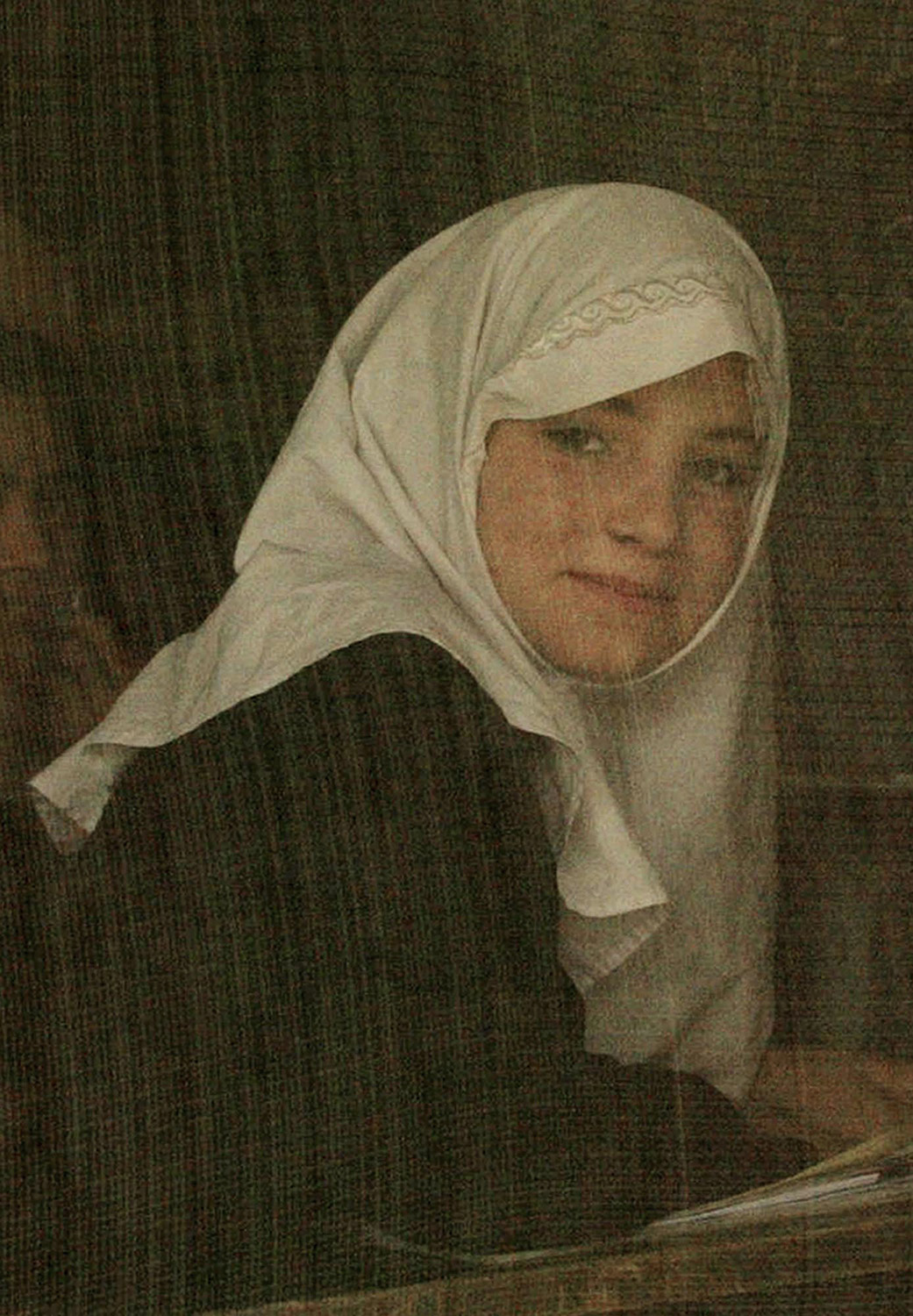 Sending a message of solidarity
Murthy says that the continuous degradation of press freedom in India was another factor in spurring her into action and she felt it was important for the international community to stand in support and solidarity especially at a time when women in Afghanistan felt the world had abandoned them. 
"We meant to send a loud message of support, to raise morale and reduce isolation and to say that press freedom and women's rights are not 'internal' matters, but something that should concern us all." 
The fundraiser officially ended on September 30, but was extended for two more days because of popular demand. The response was overwhelming, and NWMI managed to raise more than $100,000.
The proceeds will go toward helping women journalists in Afghanistan; whether it be for finding safe houses, to help with evacuations, rebuild small media start-ups, to help with settling in new countries or to find ways to continue telling their stories in their own voices.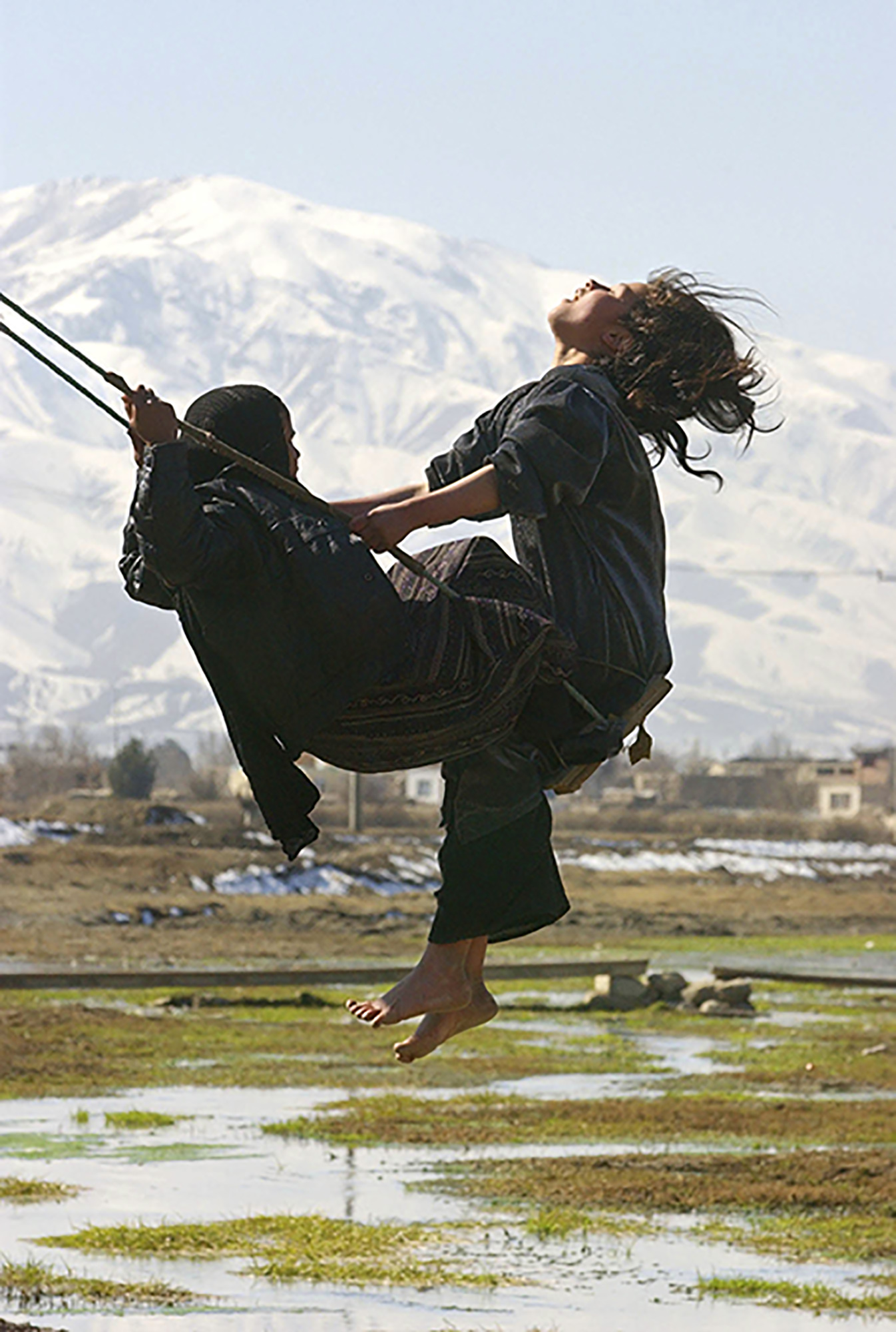 Recipients of the proceeds will be identified through organisations that the NWMI is in touch with, including the Centre for the Protection of Afghan Women Journalists, the Women Journalists' Coordination Center, and the Afghan Independent Journalists Association.
"Many of these journalists are sole earners and the backbone of their families. They are now at immense risk because of their profession and gender," says Murthy. "We wanted to send a powerful message: that we stand with them, they are not alone.
"These initiatives also highlight [to the powers that be] that targeting journalists or stories is not going to stop the exposé. It also becomes a way for women across the world to come together and fight the common issues they face because of their gender," she adds.
The day the Taliban captured Kabul, I thought I died. As journalists we lost everything; our hopes, freedom, country and jobs
- Makia Monir, Afghan journalist
One of the photographers whose photos appeared in the fundraiser was Suzanne Plunkett. She says: "There are justified fears that the freedom of Afghan women could be eroded with the Taliban in power. It breaks my heart thinking back to 2002 when I photographed the first day of school for Afghan schoolgirls at the Mir Ahmad Shahid Primary School in Kabul. I wonder where these women are today and if they are safe?
"Afghanistan is such a beautiful country, and at the time I visited, was so full of hope. I tried to show this in the subjects that I photographed, rather than the photos of war that had been so abundant previously."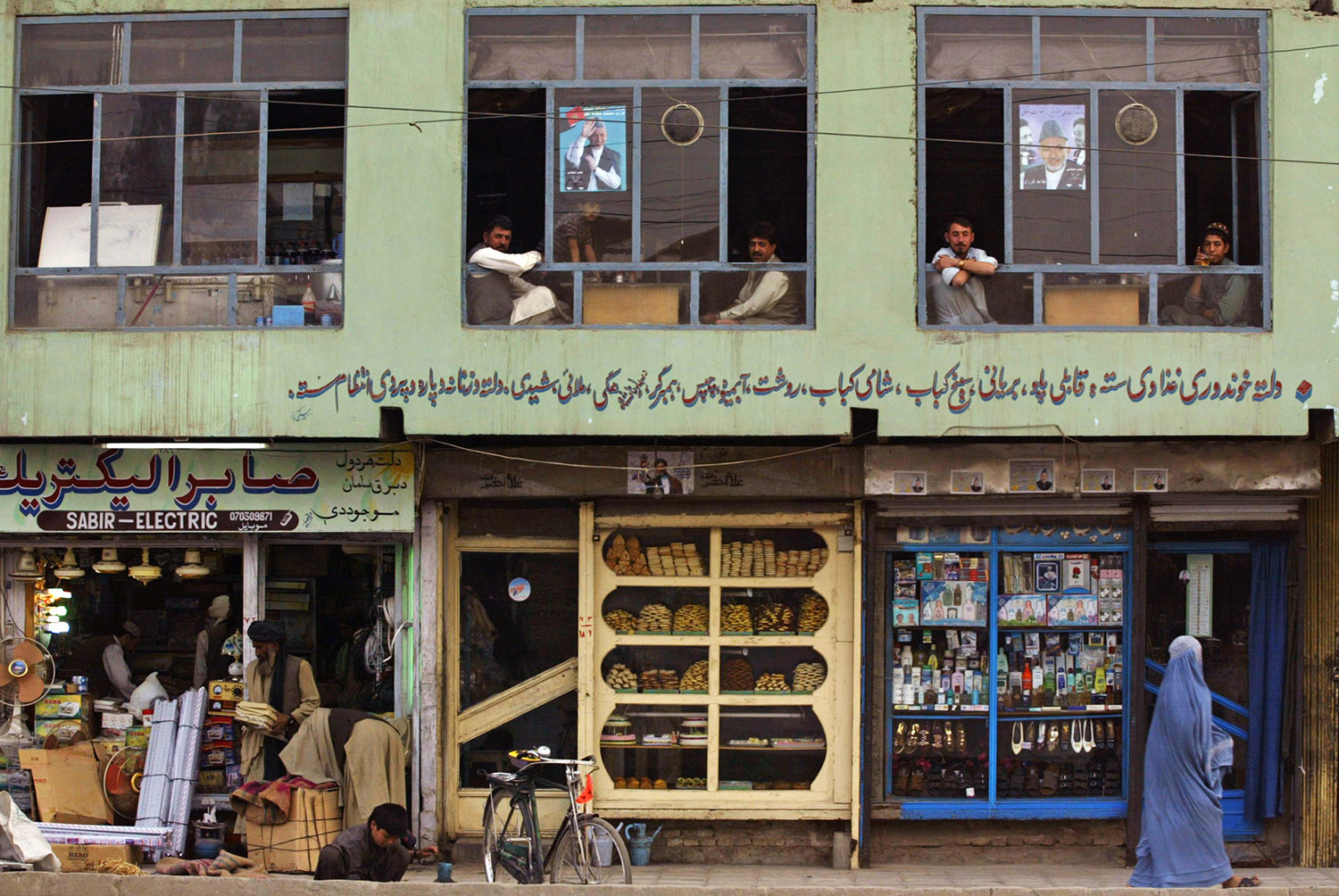 Another photographer who shared her work for the fundraiser was Elizabeth Dalziel, who says: "As life becomes uncertain and many Afghans are fearful of what their daily life might become with a return of the Taliban, I wanted to share this scene in the streets of Kandahar -- a slice of life moment, ahead of the Presidential elections in 2004 when business was bustling, women were gaining more freedom, and music was playing in a restaurant where punters talked politics."
'I thought it was the end'
Makia Monir is a political reporter and editor from Afghanistan. Until the Taliban takeover, she was mostly writing about elections, parliament and politics but her favourite beat was always gender, she says. Monir is passionate about creating the space for women-specific stories but, just as her work was taking off; her hopes were shattered as the Taliban took over Kabul and captured the country.
Life changed very suddenly, she says. "We were not able to go out easily, forget about going to the office, or reporting from the ground. Women journalists faced many difficulties after the Taliban took over.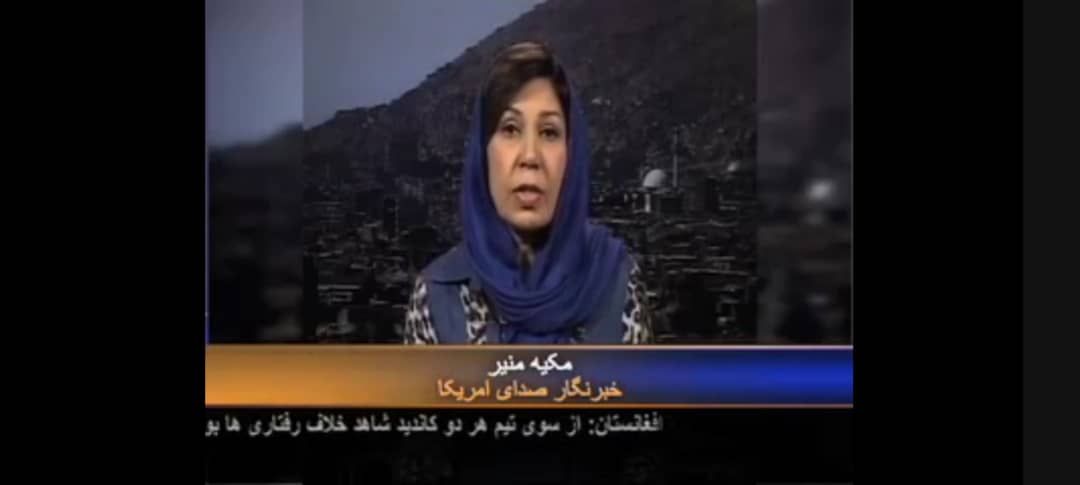 "Journalists are not safe, and being a woman journalist doubles the challenge. Most journalists who are still in Afghanistan are hidden and are finding avenues to either leave or save their lives.
"The day the Taliban captured Kabul, I thought I died. As journalists we lost everything; our hopes, freedom, country and jobs. Our dark days started and still continue and will continue from hereafter." 
Monir, who left Afghanistan recently, says she was particularly afraid of the Taliban because she had heard they were actively looking for journalists who were working with international media and who wrote "against" them.
"There were times I reported and wrote about the Taliban and when they took over Kabul, I feared they would find me one day if I stayed in Afghanistan. They can go to any extent, beat or kill me and my family. Our family was more vulnerable and an easy target because we all work in the Media industry, my brother, sister are also journalists. 
"When I went out of my home for the first time and faced some Taliban men in the street, I thought 'it's my end'. I managed to escape but I spent many miserable days in Kabul before that."
Monir was left with no option but to leave the country. Before she left, she spent her time hiding and changing her location frequently. 
Every journalist she knew wanted to flee the country, she says, but not all had the means to do it. "Organisations working for the welfare of journalists should come together and help Afghan journalists who are still in Kabul because they are not safe."
Intolerance and 'vengefulness'
When uncovering wrongdoings during their work as journalists, women face the worst kinds of attacks, says Ankita Anand, a Delhi-based independent journalist and editor. This "vengefulness", as she describes social attitudes, impacts on their personal lives too because there's so much intolerance against women taking up public roles, spaces or positions.  
"As a journalist, I've personally benefited from cross-border collaborations and now as an editor I'm working with an all-women, feminist newsroom that places special emphasis on it."
In spite of Taliban promises for a "free and independent" media, journalists and media workers in the country have faced detention, physical abuse and torture since the group took over Afghanistan. During such a difficult time, cross-border work and solidarity can help women journalists not only to amplify their stories but to highlight the issues they face themselves. 
While the situation of women journalists or journalists in general in India is different from that in Afghanistan, there are many reasons why in India, particularly women journalists, are showing solidarity towards women in Afghanistan who either have lost their jobs or have had to leave the country and cannot continue to work.
Kalpana Sharma, an independent journalist and author based in Mumbai stands in solidarity with Afghan women because of what they are going through but hopes that there will be a chance for them to tell their stories from wherever they are.
When uncovering wrongdoings during their work as journalists, women face the worst kinds of attacks
- Ankita Anand, Indian journalist
"Regardless of the regime under which we function, the press plays an important part because women bring to the table perspectives which are important," she says. "It's not just their skill but their ability to reach sections of the population who would not come forward easily to talk to journalists. It could be empathy because many women regardless of their class face the same kind of misogyny as women of all classes and in this country, caste and communities face." 
Sharma believes that women journalists in India are in a particularly good position to either raise funds for or speak out and keep the spotlight on the situation of women journalists in Afghanistan and that these solidarities are important. 
"We live in a globalised world - no country is an island." she says. "All of us as journalists have the same kind of pressures and compulsions that we face in different countries regardless of regimes that operate there and there is every reason for us professionally and personally to find ways to support journalists in other countries who are going through difficult times."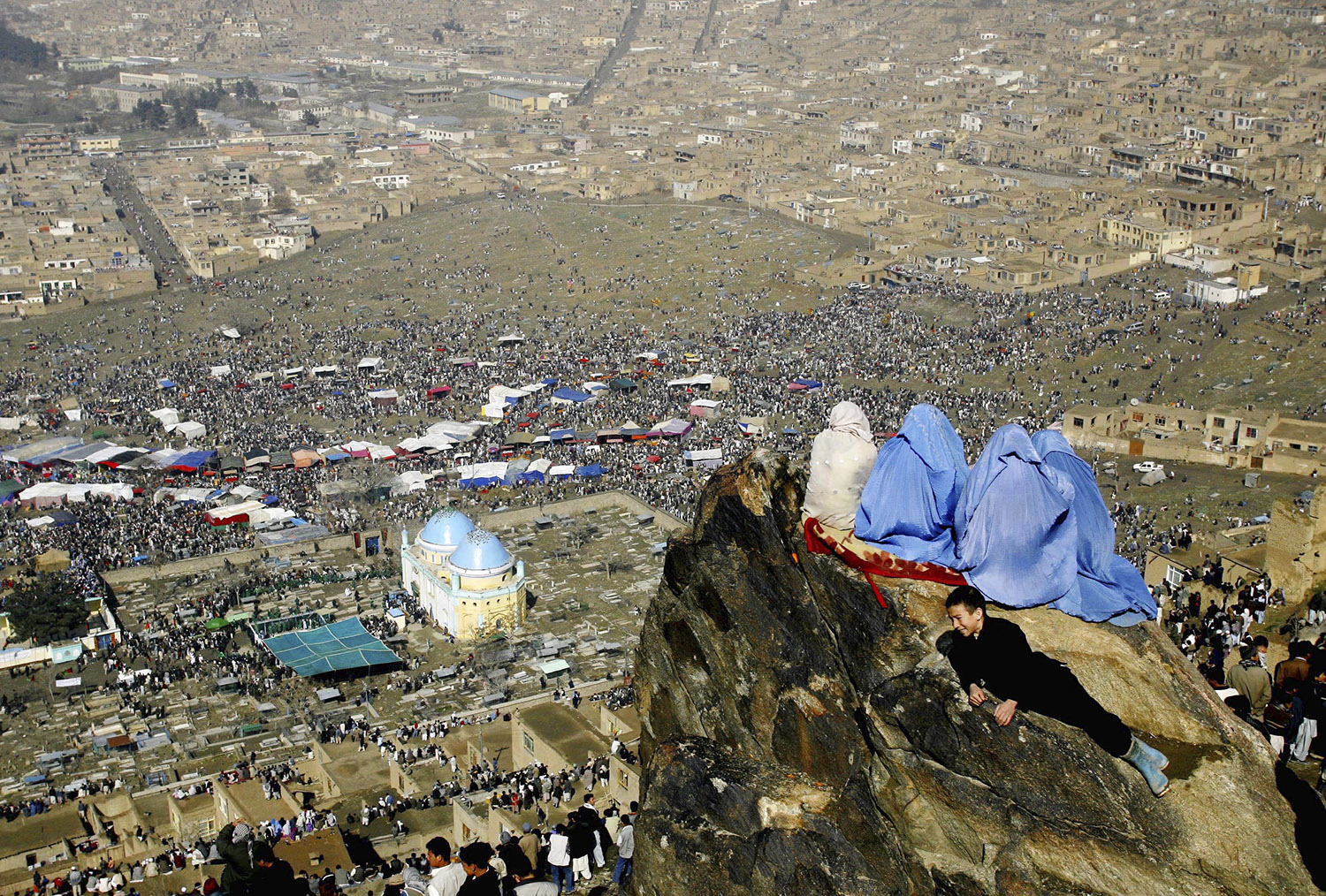 After the Taliban took over Kabul in August, nearly 90 percent of attacks against journalists were committed by the Taliban, according to the media watchdog, the Afghanistan National Journalists Union (ANJU).
"It was really difficult to work even during the Mujahideen or the communist time but after the fall of Taliban from 2000 onwards, I should say that it was really a golden period for women journalists in Afghanistan," says Farida Nekzad, co-founder, managing editor and former deputy-director of the independent news agency, Pajhwok Afghan News, which is based in Kabul.
Nekzad agrees that they had challenges and difficulties, but "there was progress".
Nekzad, who is also 2008 winner of the prestigious International Women's Media Foundation Courage in Journalism Award and the director of the Centre for Protection of Afghan Women Journalists (CPAWJ), adds: "It was a black day for all women journalists and woman activists, as Afghanistan's media is now under 100 percent control of the Taliban."
'When I left Kabul, I was crying'
In its first press conference, the Taliban said that it would give equal opportunities to not only women journalists but women overall to work in any field. However, Nekzad, who has had to flee from the country, believes that Taliban will never follow through with what they say. "Do you think that they are going to follow that statement, don't you see how they change their statements every now and then?" she asks. 
During the period that Nekzad was still in Afghanistan after the Taliban took over; she was forced to keep moving location with her family. At first, she was adamant that she wanted to stay in the country but she finally decided to go as her situation became less and less safe. It was just too dangerous to stay.
"When I left Kabul, I was crying," she says. "I was thinking about all those colleagues, journalists who I had left behind, who had been counting on me or my organisation to protect them. But I had no option left and that made me feel helpless and weak," she adds, breaking down on the phone call we have.
"The only thing I ask for is support from the International community especially from media organisations and journalists beyond our borders, be it India or Pakistan. They must step forward to show solidarity with women journalists and their rights in Afghanistan."
Rana Ayyub, an Indian journalist and opinion columnist with The Washington Post agrees with her. 
It's easy to talk about other countries, but difficult to speak about the wrongs done in your own backyard. We fear the investigating agencies will come after us
- Rana Ayyub, Indian journalist
Ayyub, who herself has come under pressure for her critical reporting on India's Modi government, says that cross-border solidarity is essential when it comes to supporting women journalists in conflict areas.
"I used to feel very lost and lonely in India and when I used to go abroad for these journalism events and conferences and journalists would extend support to each other, that means a lot. Because in that moment when you almost feel like everything is lost and you're fighting a lonely battle, all that cross-border solidarity is crucial.
"I think that really helped me to instill that feeling of support. The kind of intimidations that I've endured, whether it is because of reporting on income tax investigations, or the enforcement record investigation, the UPA investigation, I did not receive much solidarity from India which I feel should have been there."
Ayyub acknowledges that it's not easy to provide cross-border support, especially during a pandemic when physical movement is restricted, and is glad of the multiple organisations that are pushing for press freedom, safety and security of journalists throughout the world. But she is also disappointed by her fellow journalists in India who do not speak out when a particular journalist is being targeted by the government or the administration.
"I wish to speak about the freedom of journalists in our own countries," she says. "It's easy to talk about other countries, but difficult to speak about the wrongs done in your own backyard. We fear the investigating agencies will come after us. If we will not support each other in our own countries then what's the point of supporting journalism across the borders?"