How do you mark yourself as a professional reporter in Cameroon when everyone has a Facebook page and claims to be a 'journalist'?
The demand for news has changed significantly with the advent of smartphones and social media. The way people consume news and the way in which journalists must deliver it have changed along with it.
Professional journalists have been forced to adapt - whether they are willing or not - in an era where anyone has the power to generate content and share it online with an unlimited number of potential consumers.
The trend of providing information in real time as it happens on social media leading to information overload makes it difficult for consumers to draw a distinction between professional journalists and other content providers. Everyone wants to be credited with "breaking the news".
In Cameroon, this distinction has been difficult to mark out. "What I have seen in the past years is that most 'journalists' have Facebook Pages," says Prof Henry Muluh, Lecturer and Acting Head of Department, Communication and Development Studies at the University of Bamenda "When you read what they write you have the impression that they are citizen journalists or are not trained because they are so one-sided in their reporting. They often do not balance stories at all," says Prof Muluh.
Overall, social media platforms have diluted the quality of news journalism, he says. News can also be over-simplified by social media. Once the news breaks, it is the sharing and retweeting that preoccupies everyone while other, more nuanced angles to the story may be ignored. 
Professional journalists, therefore, are no longer mere producers of content - now they must act as information watchdog too, as they seek out the truth in an era of "fake news", conspiracy theories and disinformation which are all so easy to spread on the internet.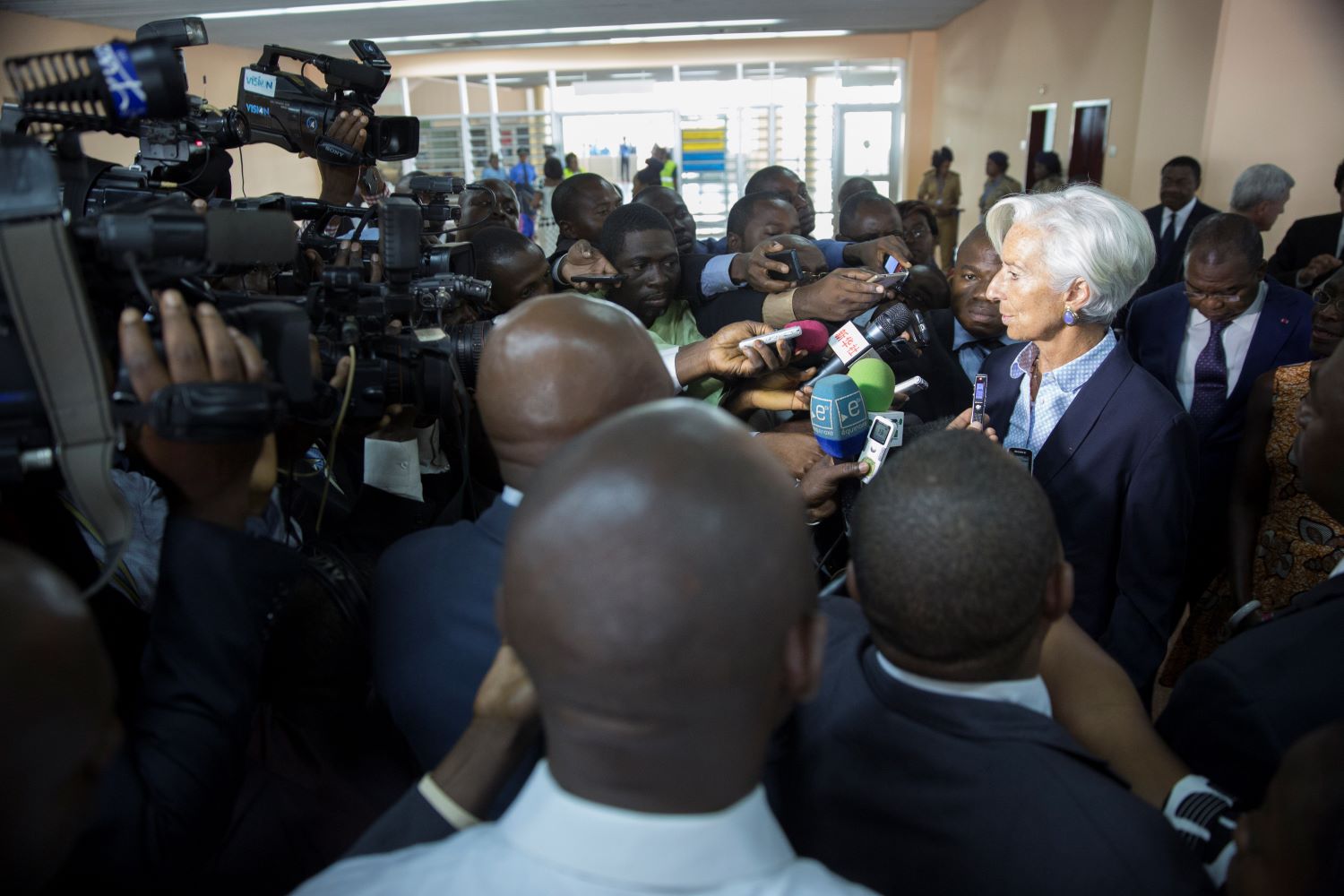 A slow process
Traditional journalists, in particular those trained to work principally in newspapers, radio and TV,  are increasingly required to engage with digital reporting and news production. But this has not always been an easy adjustment to make. 
The process has been particularly slow in Cameroon, says Prof Muluh, who says that the journey towards online journalism in Cameroon has "not been an easy one". 
Lack of equipment and slow connectivity were among the major challenges he faced when he began teaching online journalism in the Department of Journalism and Mass Communication in early 2000. Despite the need to teach journalism trainees the skills to embrace online communication, lack of finances to purchase the needed equipment and pay for internet subscription was an issue. As a result, the adoption of digital journalism has been slow, he says, largely because many people in Cameroon do not earn enough to afford the technology and smartphone devices they need. 
In the early 2000s, online journalism was only introduced in varsities as a "skill enhancement" course. 
These days, there are millions of web pages, social media profiles, and handles dedicated for news publication in Cameroon - but not all of them belonging to media professionals with the training and expertise to deliver unbiased news based on solid facts.
To keep up and to be able to challenge this dilution of quality, social media and digital training for journalists is now a required course for the curriculum of the University of Bamenda and at other universities and colleges across the country. "There is no way you can teach journalism in the 21st Century, without including online communication", Prof Mulah says.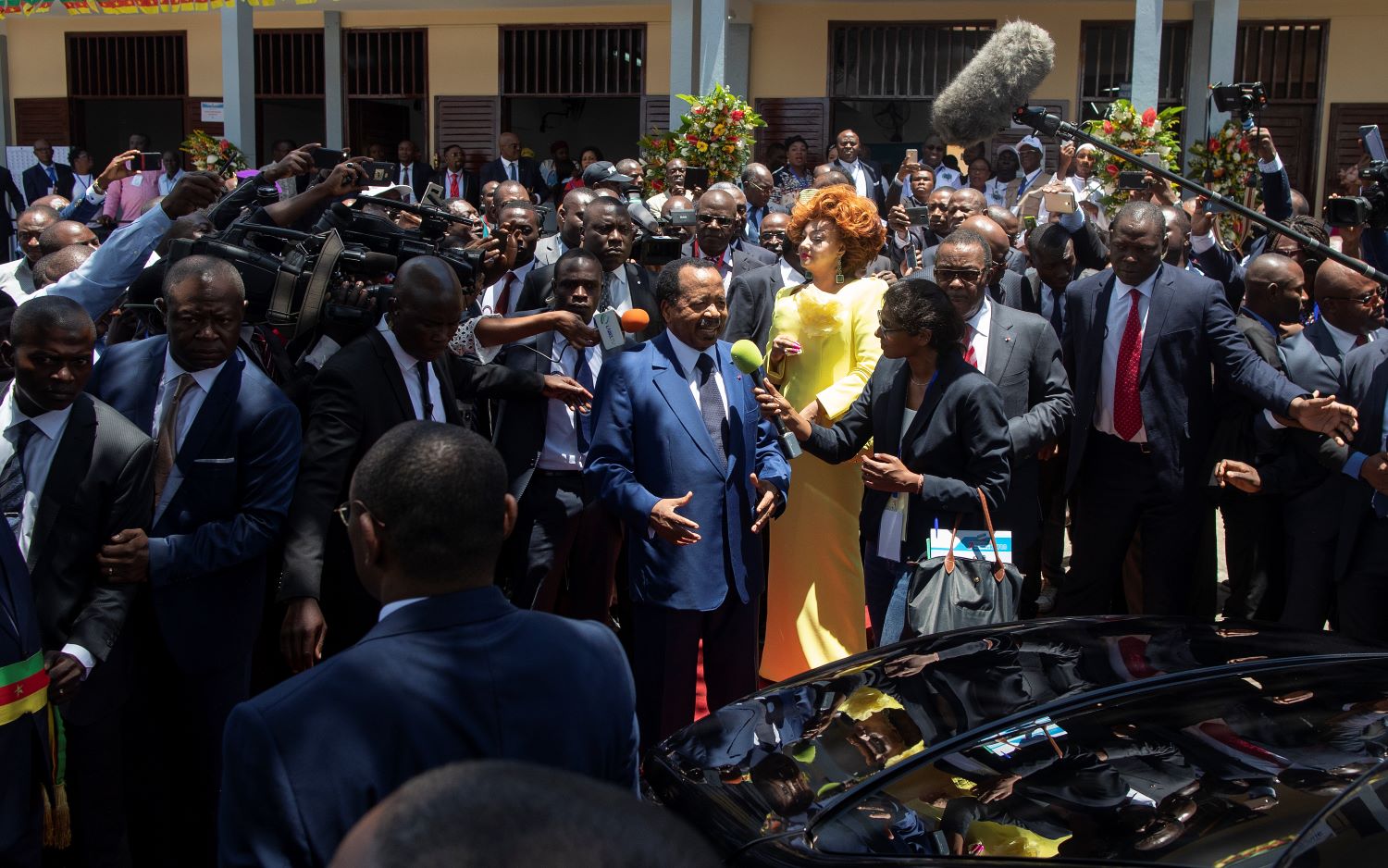 Fake news
One problem that professional journalists must contend with in Cameroon is that social media has encouraged news to become more sensationalist as journalists seek to attract followers to their pages. The results can be highly dangerous.
Ongoing conflict between Cameroon's government and a separatist movement in the northwestern and southwestern parts of the country (the 'Anglophone Crisis') has certainly been inflamed by social media. What started as a strike by teachers and lawyers over conditions for the Anglophone minority in 2016 has since dissolved into armed conflict. 
The use of fake news and misinformation, spread particularly on Facebook and Twitter, has served to fan the flames of this conflict. In 2017, for example, it was 'reported' by pro-separatists on Facebook that UNESCO would not recognise school certificates from the country that year. Although UNESCO denied the claim in a press release in February 2017, the story served to heighten tensions in the region.
Professional journalists must compete with these sorts of sensationalist headlines for audiences - and it is naturally tempting to join in. At the other extreme, many traditional journalists have shied away from social media and digital platforms altogether so as to disconnect themselves entirely from sensationalism and fake news.
Embracing social media as a traditional journalist
Franklin Sone Bayen has worked as a journalist in Cameroon since 1989. Now a freelancer, he is one media professional who has seen the potential of social media for news. "Social Media, like Facebook, emerged about 15 years after my first formal journalism training," he says. "The requirement for adapting to and adopting social media was being computer literate since we did not have smartphones at the time." His job with the Cameroon Post at the time - the early 2000s - afforded him a computer, which enabled him to venture into social media.
"All we did was to create accounts on these social media platforms and learn as we went," he said. 
Being computer literate, becoming familiar with email and the desire to catch up with new trends meant that Bayen and his colleagues were quick to accept social media into life in general. But when it came to converting these platforms into channels of news, they were resistant at first.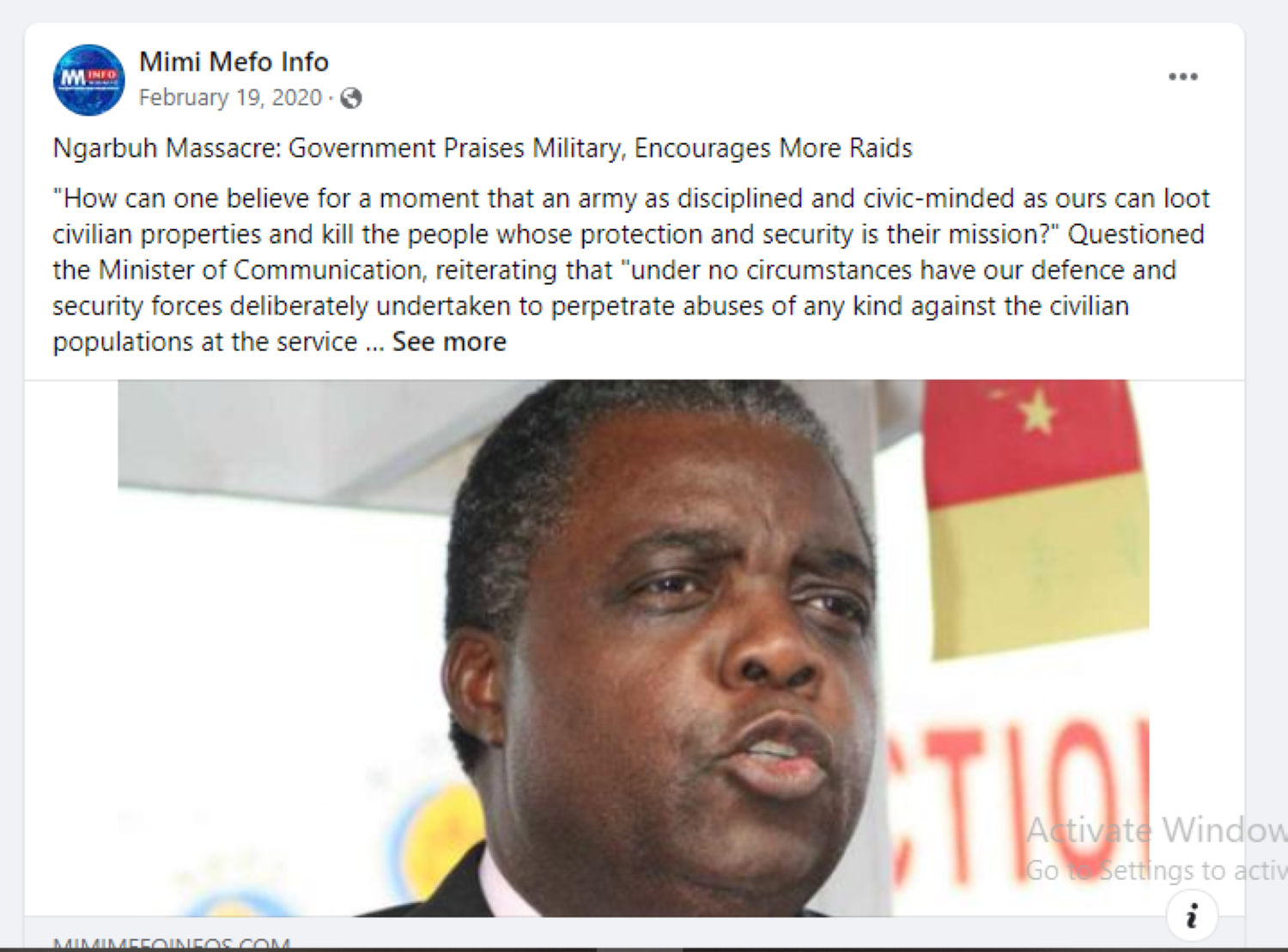 "It did not take any particular effort to adapt, but how we used it to work mattered. I remember a senior colleague journalist of the 'old school' variety kept reminding me that Facebook was meant for socialising and reconnecting with friends and not for hard news, every time he saw me post a news story on my timeline in the early 2000s," says Bayen.
"As a journalist, I was looking for an audience, however, and when I saw so many people connected there, I thought 'if I do not share the news, then I am wasting an opportunity'. 
"I take credit for being one of those who saw social media as a platform for sharing news [in the early days in Cameroon]. Now social media is a big news platform. I just thought that what you need is an audience and if you have a story, why keep it away from them?" 
Mining the benefits of social media 
The impact of adapting to online and social media journalism has been far-reaching. 
"The impact of social media on my work is in two broad ways; as a news source and news outlet. As a news source, lots of story ideas and tips come from social media", says Bayen.
While it is important for trained journalists to differentiate their work from postings by ordinary people or so-called 'citizen' journalists - made possible by the increasingly wide availability of smartphones - the material they provide can be extremely rich and useful for journalists who know how to harvest them and, crucially, can also harness smartphone technology to report their own stories.
In this sense, social media has democratised journalism in Cameroon as well as allowed journalists to bypass the old, time-consuming, onerous methods of publishing stories in print form or putting together TV productions. 
Journalists, who cannot work for reputable media organs, can broadcast their stories on social media for the world to see. Some journalists have received good job offers after proving themselves through social media journalism.
"I have been hired as a correspondent by international media, or to do an analysis of particular situations or fixing for reporters thanks to my social media journalism, though I became a social media journalist by circumstance," says Bayen.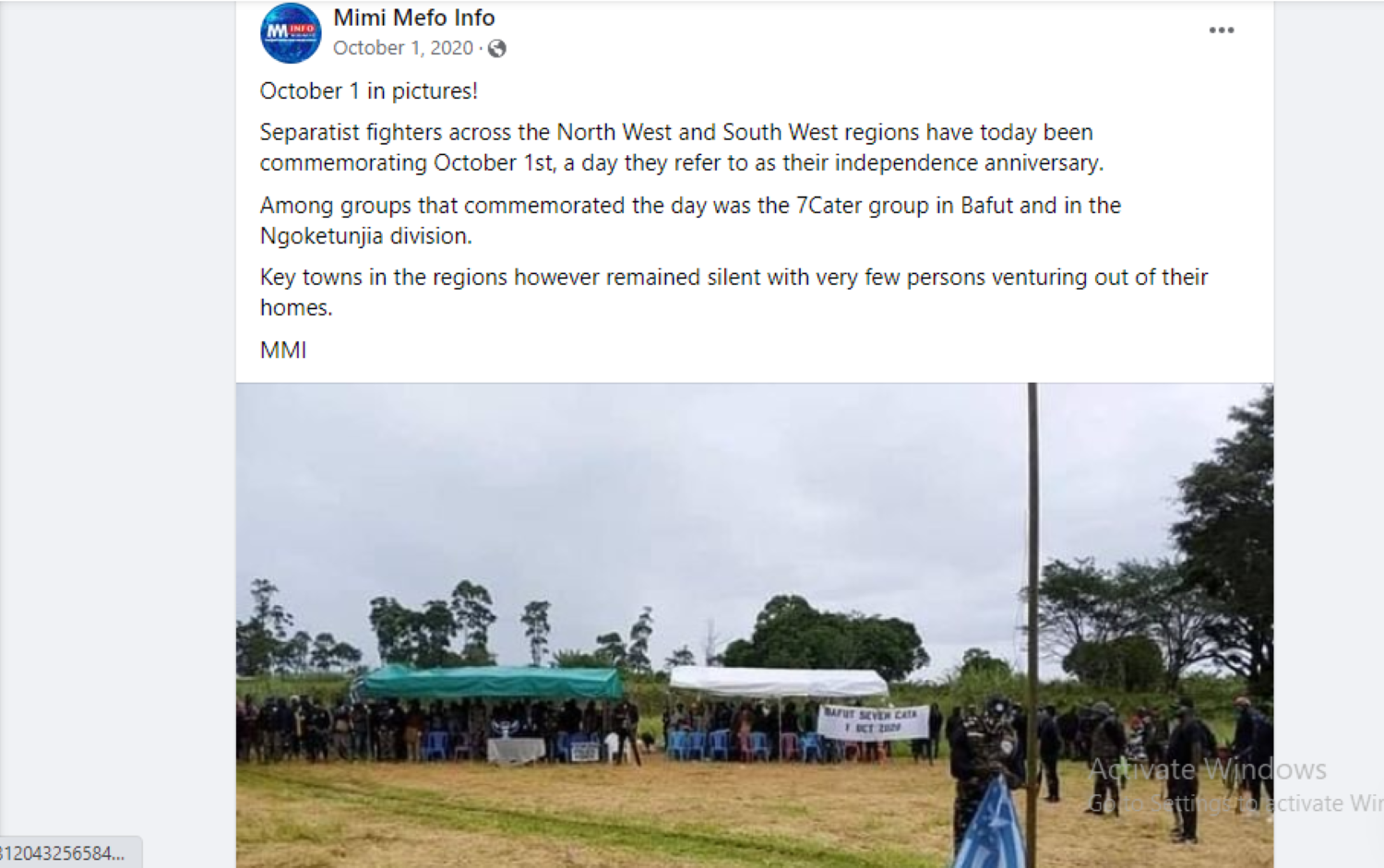 Gaining visibility
Mimi Mefo Takambou is another Cameroonian journalist whose work has gained visibility thanks to social media. Her English-language news platform "Mimi Mefo Info'' has more than 450,000 followers on Facebook, making her one of the most read in the country as far as reporting on the Anglophone Crisis is concerned. 
The ability of an independent journalist to amass such a following would not be possible without social media.
So how do journalists like Bayen and Takambou avoid the pitfalls of over-simplification and the ease with which social media can spread disinformation? And could social media kill off "real" journalism altogether?
"Just as the worry that the emergence of each new form of media might wipe out previous forms, right from the dawn of newspapers, social media will not kill traditional journalism," says Bayen.
But, he adds, to ensure this does not happen, professional journalists must go the extra mile to collect, treat and tell stories beyond any "rumour" being shared on social media. "If journalists merely reproduce the information they read on social media, then they are not helping traditional journalism at all. We [journalists] must go beyond social media and it is only by this that the public can rely on us even when they have seen stories on social media," he says.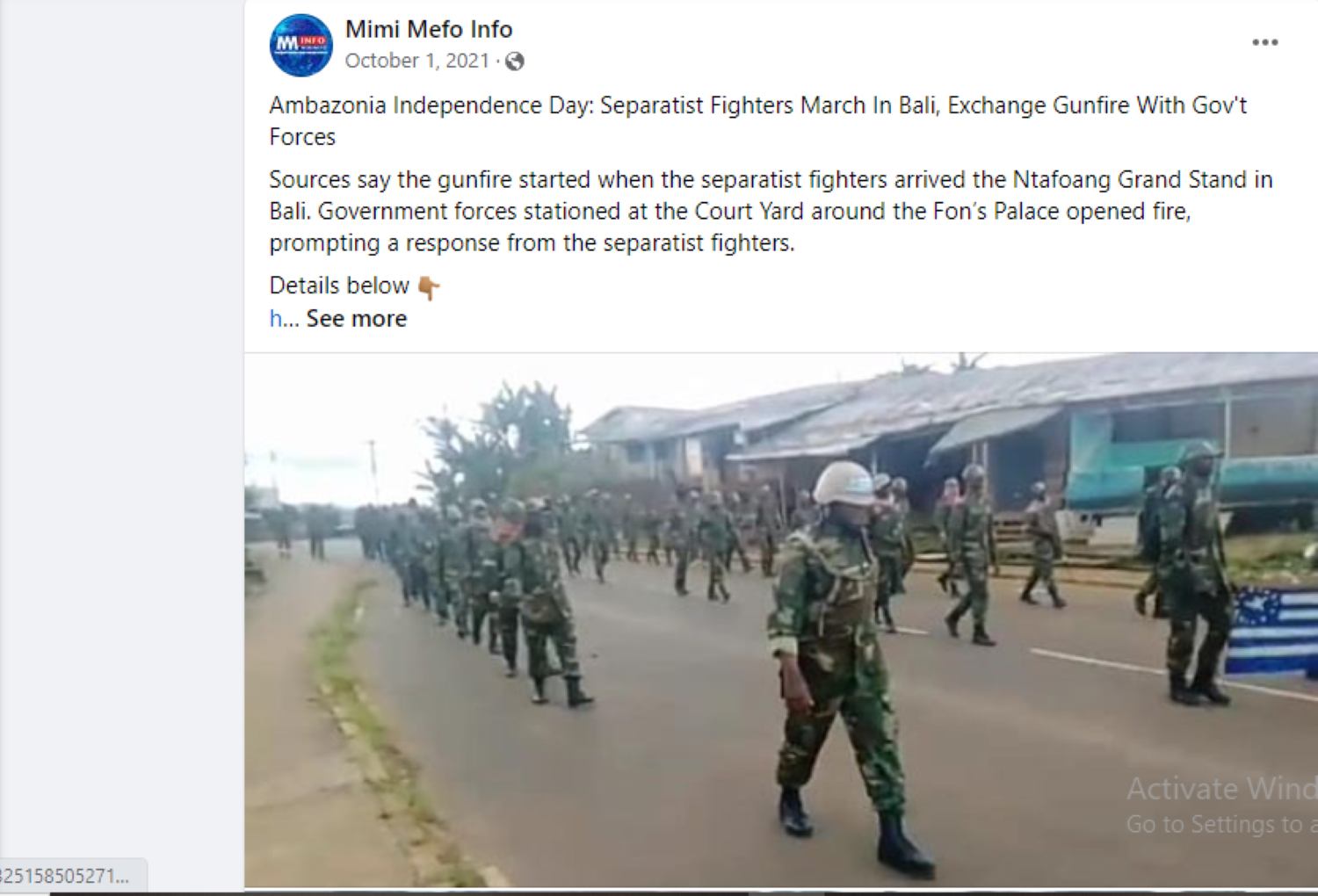 A new, sustainable model for news?
In many respects, social media and the internet have enabled journalism to grow as a profession in Cameroon. Social media has created a platform for many to showcase their work, where they would not have had the opportunity before. 
Takambou is a case in point. After gaining a large following due to her social media journalism, she was headhunted by the German news outlet, Deutsche Welle. While she works there, her personnel news outlet "Mimi Mefo Info" continues and has become a revered source of news in Cameroon.
Her news channel has remained unwavering in reporting stories that other outlets shy away from. For example on March 27, 2021, her platform "Mimi Mefo Infos" accused Cameroon's soldiers of killing at least 20 people  in Mbonge, Meme Division in the Southwest Region following raids. The story was headlined: "Cameroon: Soldiers carry out Ngarbuh like massacre in Mbonge." 
The story was picked up by other news organisations but most only focused on the government's side of refuting the story. 
This has shown a potential new model for the sustainability of newsrooms in Cameroon. By and large, the flexibility to work for one or two international media organisations means extra income for Cameroonian journalists who, in turn, will establish independent media firms that will go for the stories that matter to the people.