In the first of our special series of articles focusing on sports journalism, we examine the wide range of skills and ethical knowledge it takes to be a great sports reporter
Sports journalism has become a major field of journalism with the transition of sports to a major independent industry. This media specialism now has a vital role. Sports journalism is no longer considered merely the domain of fun and entertainment, it is now a field of its own that has its own risks and sensitivities which practitioners need to be aware of. 
A sports journalist speaks to an audience that considers sports to be a primary element of their lives, and as such should be measured in terms of importance alongside those of journalistic fields covering issues such as health, politics and social issues. 
Sports journalism is not an 'easy life'
The field of sports offers journalists the opportunity for regular involvement in field work, particularly when covering major tournaments, and grants them access to those involved in the area of sport, whether they are athletes, coaches or others. 
Read more
Part 2: How to get started in sports journalism
AJMI Sports Journalism Guidebook
Because of this, some consider sports journalists to be privileged, with the impression that they have things "easy" compared to those working in other fields of journalism. However, the requirements of sports journalists are such that they need to develop in-depth experience which takes time and skill to amass. Sports journalists must also acquire a large background knowledge of the various categories and types of sports, while also keeping abreast of all the new developments in the field.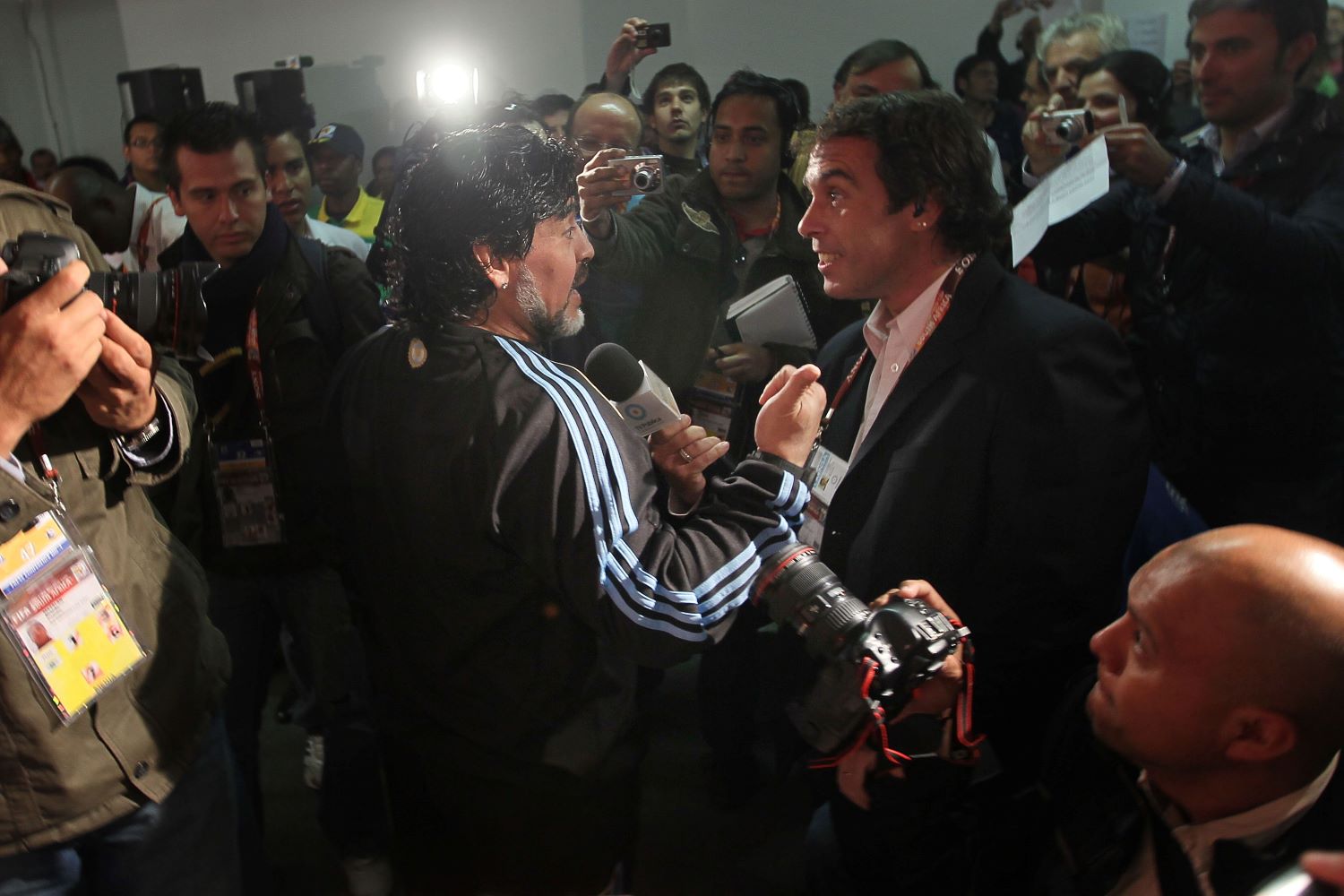 Journalism, generally, is a rapidly evolving industry, especially with the advent of digital platforms. Developments in both sports and journalism itself mean there are now many different areas of specialism within the field of sports journalism. Today, there is a journalism field in sports economics, another in transfer markers, specific websites for market valuation appraisal of athletes, sports clubs, and many others. 
More than just a game
Sports journalism requires effort and stamina because sports events do not stop; the regular flow of tournaments, world tours, friendly matches and other events mean sports journalists are constantly busy. 
Sports journalists must take extra care with accuracy in each news piece they produce as well as being on the constant look out for other angles. A football match could mean hundreds of thousands of fans taking to the streets to celebrate their team's qualification for the World Cup. Another could result in violent protests or even cause a diplomatic crisis. All this places major responsibility on sports journalists. 
Here are some examples of such events: 
- A match between the Egypt and Algeria teams almost caused a diplomatic crisis between both countries in 2009 and was dubbed in the media as the "Battle of Omdurman". It was a match to determine the qualifier for the 2010 World Cup in South Africa and was followed by many protests and incidents, a major one of which was an attempt to break into the Algerian embassy in Cairo.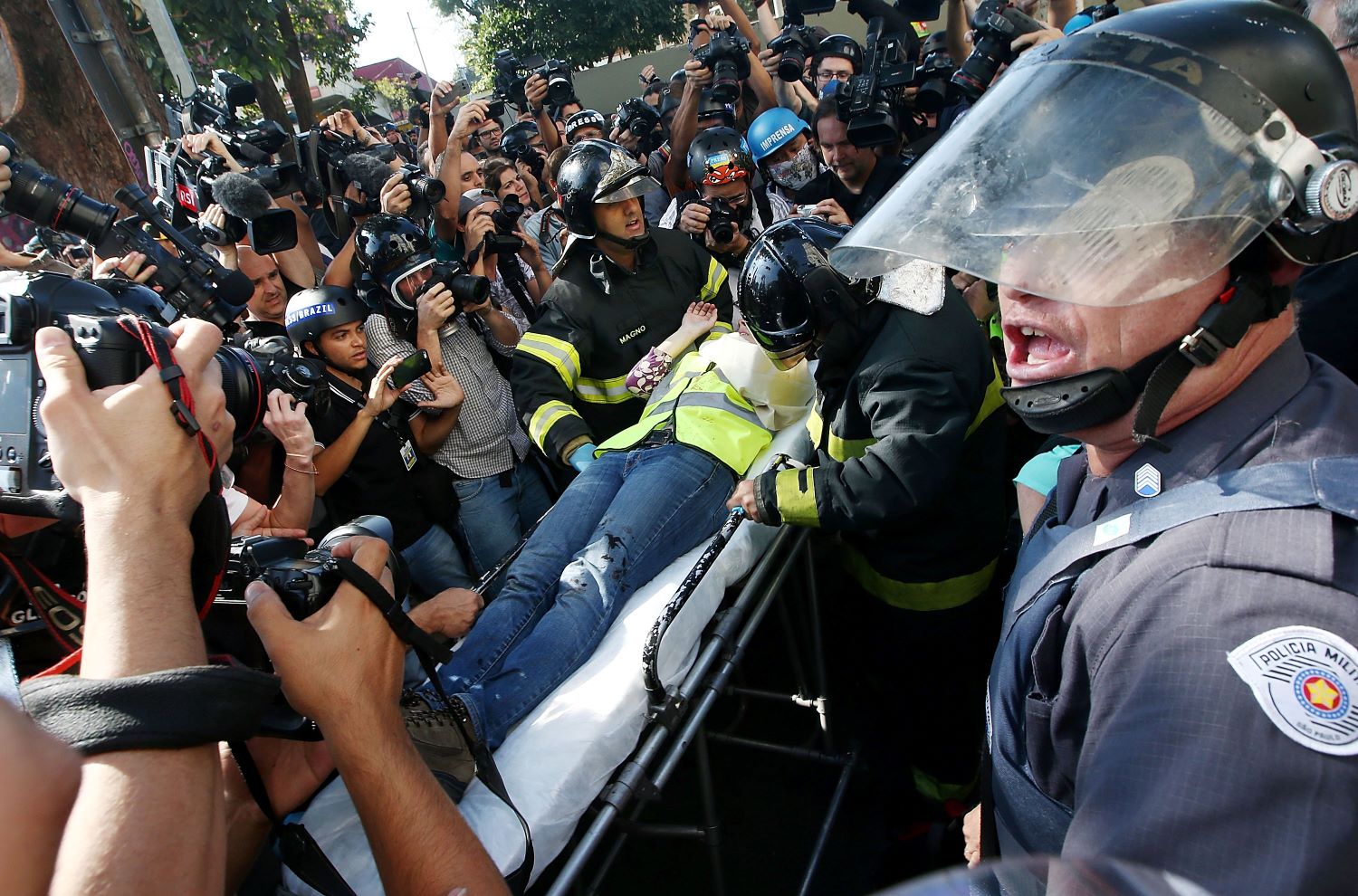 - During the 1998 World Cup held in France, the French police stood prepared for the possibility of riots ahead of a match between the US and Iran teams. However, the worst happened ahead of that match between fans supporting the England and Tunisia teams in Marseille: a three-day major riot erupted, triggered by England fans, leaving at least 32 injured. 
- During the 1998 World Cup held in France, the French police stood prepared for the possibility of riots ahead of a match between the US and Iran teams. However, the worst happened ahead of that match between fans supporting the England and Tunisia teams in Marseille: a three-day major riot erupted, triggered by by England fans, leaving at least 32 injured.
- During the Egyptian local league tournament in February 2012, the match between Al Ahli and Al Masry football clubs in the city of Port Said, ended in chaos when a group of spectators who were sitting in the seats of Al Masry fans launched an assault on the Al Ahli fans. Some 72 Al Ahli fans were killed, and this event later came to be known as "the genocide of Port Said".
How sports journalism has developed
There is not only one type of sports journalism. The work of a journalist covering football news is not the same as that of a journalist covering tennis, athletics, gymnastics or other sports. This is because each sport places its own mark on journalism and journalists with its distinct features. 
Professional players in some sports are more enthusiastic about media coverage than others, for example. While football gets a lot of air-time, golf is "quieter" in the media.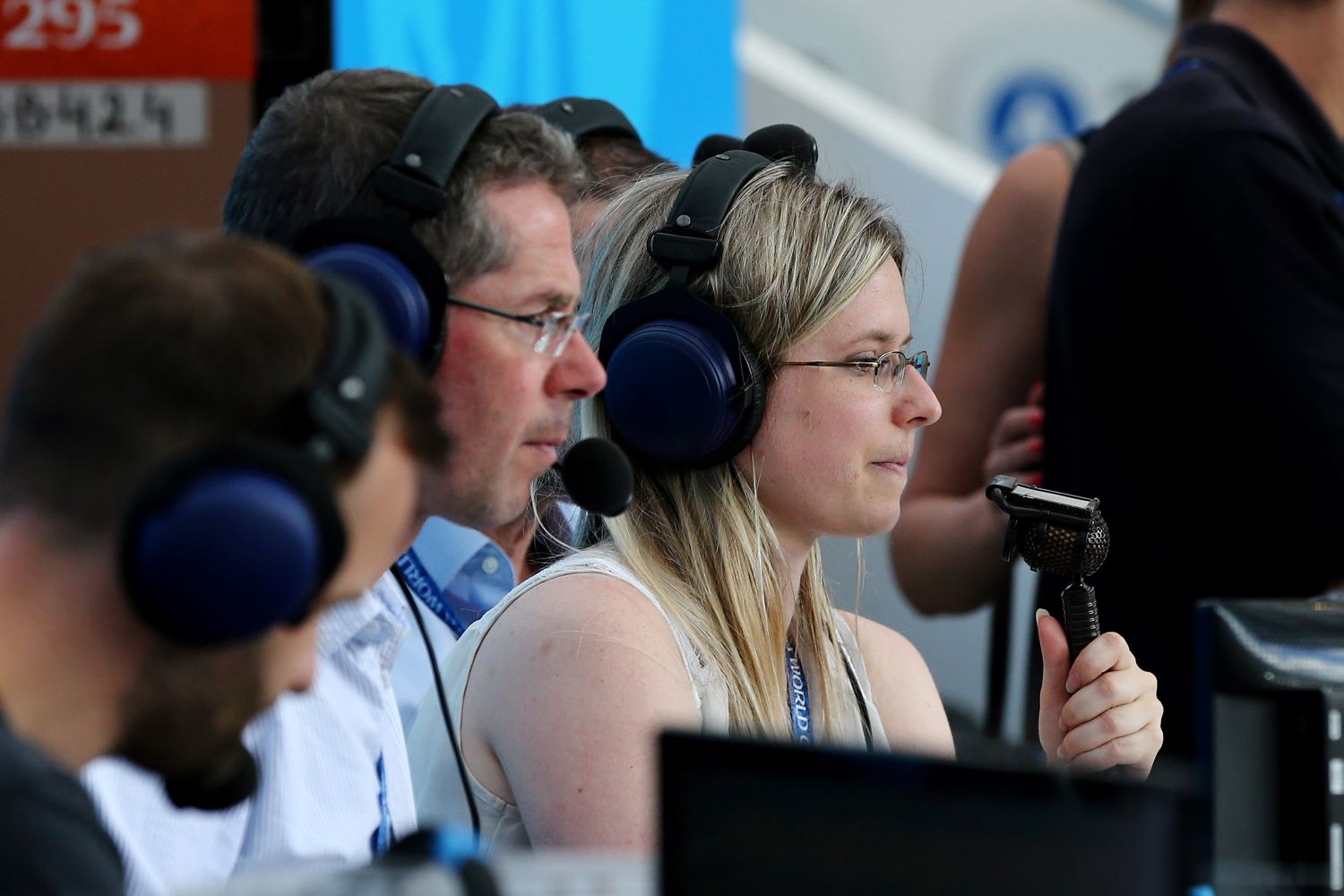 Other types are distinguished by accuracy more than anything else, especially those requiring time and distance measurements such as athletics, where journalists are required to provide analysis of measurements, while other sports require more metaphorical descriptions. 
In the end, all sports journalists must be committed to balance, objectivity and accuracy of information, which form the basis of professional journalism.
Social media has also played a big role in the way that sports news has developed. Social media has certainly widened the horizon of sports journalists, but it has also thrown up new challenges regarding the speed of news and the changing preferences of online audiences. 
Audiences no longer need a journalist to report the results of matches or who scored goals and points. Instead, they are looking for sports journalists to present in-depth analysis and statistics, or more behind-the-scenes colour such as the discussions which take place in locker rooms, explanations of coaches' plans and other information that cannot be easily accessed. 
The rise of data journalism
The growing importance of technical information and analysis has contributed to the rise of data journalism within sports media, with the emergence of new organisations such as "Opta" for technology and analysis. Cosy relationships between sports journalists and their sources have made it harder, not easier, for corruption to be uncovered. Therefore, it is not surprising that most investigations into the world of sports have been carried out by investigating journalists with no background in sports journalism at all.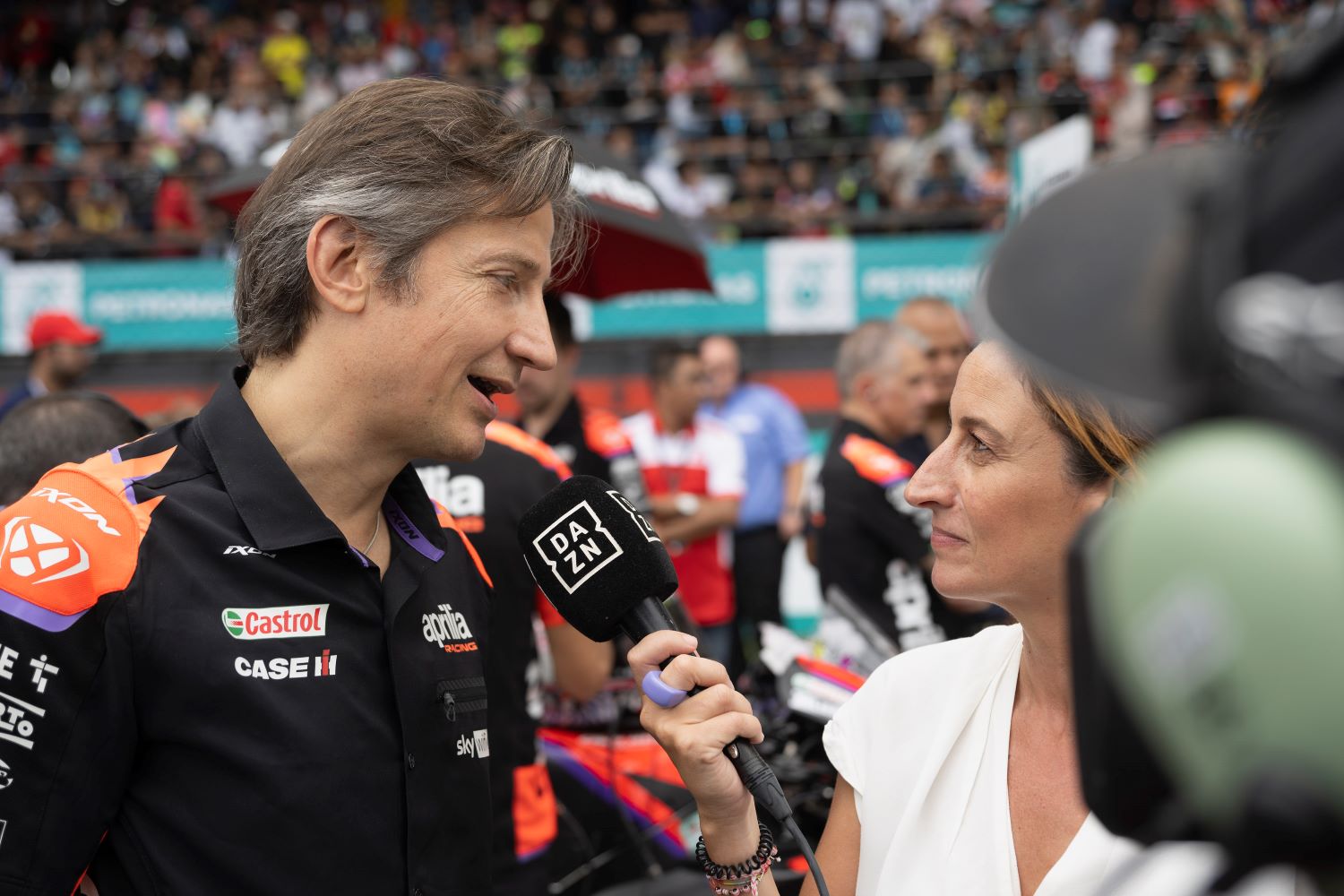 Part of the problem here is the amount of money within the sports industry. Television is now one of the major funders of sports through exclusive television broadcast rights, and advertisers have cooperated with the media by amplifying the image and status of athletes and clubs and amplifying the phenomena of stardom to generate more audience and revenues. 
This poses ethical and professional questions about the independence of some sports journalists, particularly where media organisations hold exclusive rights leading to a conflict of interests.
Professional ethics in sports journalism
Just like any other journalist, a sports journalist is required to abide by a number of professional, ethical, legal and humanitarian rules. Even where stories are emotive, a sports journalist must work with honesty, integrity and balance. All sports news and information must be reported with impartiality and balance to allow the audience to form an objective opinion. 
A lack of balance and impartiality in news reporting can lead to mistakes, defamation, discrimination or racism, and will serve only to confuse the audience about the facts.
Important guidelines are as follows.
Sports journalists should have a detailed knowledge of the media laws regulating their profession. 
Showing favouritism towards your favourite team or player in a news article conflicts with your professional objectivity. 
Sports journalists must describe facts and events as they are. Never publish false information which is in line with the audience's wishes. This is "confirmation bias". 
Journalists should maintain a completely professional relationship with their sources. Never accept any gifts or special invitations which could be seen to influence your coverage.
A journalist's meetings with sources should be arranged and carried out according to professional and ethical rules, and should in no way affect the objectivity of the journalist.
Protection of sources and respecting their privacy is crucially important. 
Do not write something that cannot be proven to be correct - for example, accusing a player of cheating to lose a game in order to manipulate results, in the absence of any tangible or convincing evidence. 
When covering sports events between opposing teams, journalists should not rely on information from sources within only one of those teams. 
Never blur the lines between journalism and public relations. You are not there to act as an official spokesperson for a player, team or an agent to the players. 
Avoid using over-emotive phrases that could spark disputes among members of your audience. 
In general, a sports journalist should maintain a professional distance from sports actors of all kinds. This will allow you to write with objectivity and impartiality, and to build the respect of your audience, whether they agree or disagree with what you report. 
This can be a hard balance to maintain for sports journalists who often have very close working relationships with the players they report about. Journalists often spend long periods of time with players, particularly when covering tournaments or tours. It is easy to fall into the trap of over-empathising with players or teams. Work to avoid this.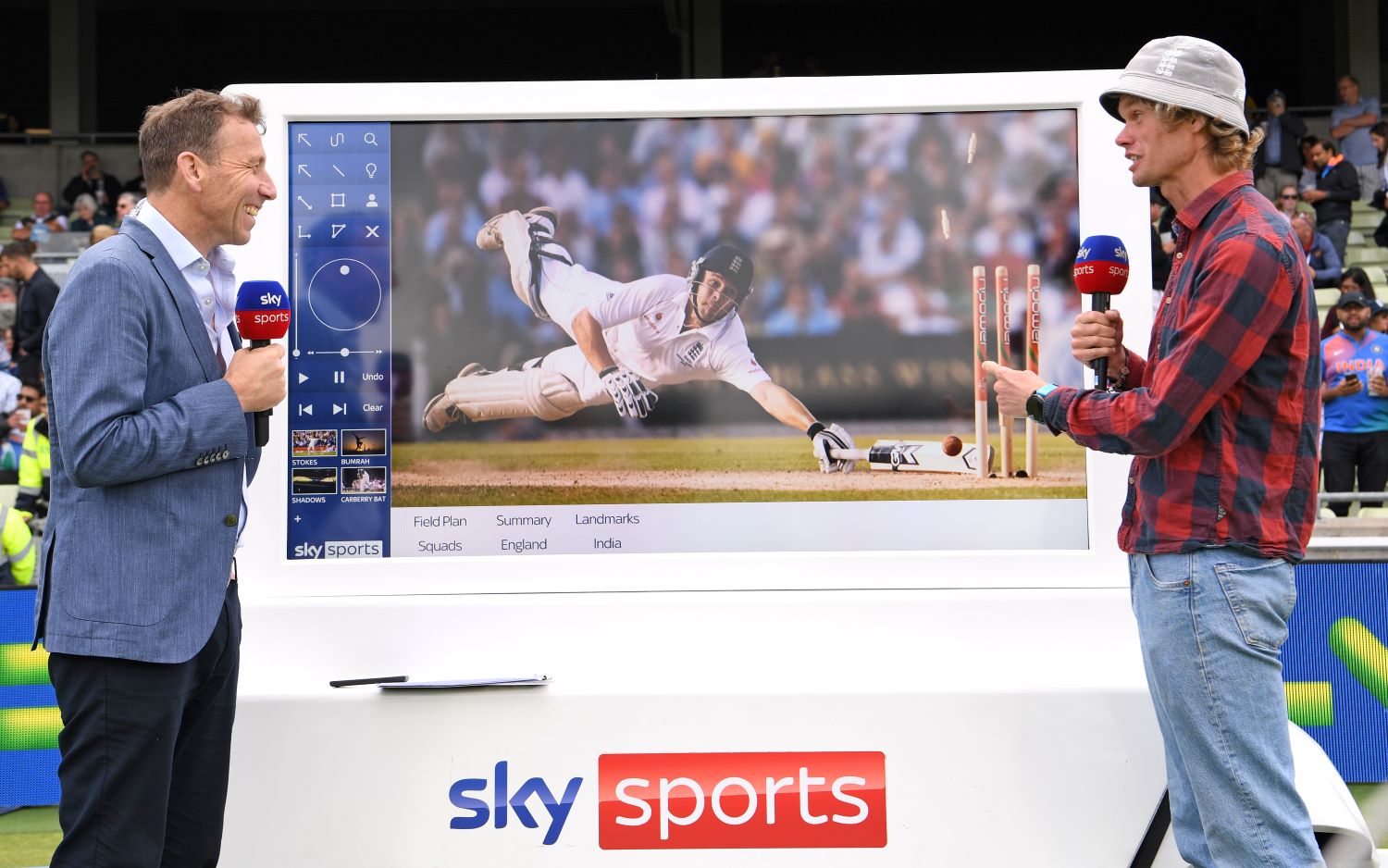 10 top tips for sports reporters
Plan your coverage: unlike sudden and unexpected news events, sports events are announced at the start of each season, so you can plan coverage well in advance. 
Expect the unexpected: sports journalists should be familiar enough with the intricacies of the sports they cover to be on the lookout for the unexpected, such as a match being postponed or a coach being sacked. 
Stick to the field: make sure you go to all the training sessions and matches that you can - that is often where you will find the best stories. 
Build networks: your information is only as good as your sources. Therefore, a sports journalist must form a network of contacts including managers, coaches, athletes and others involved in professional sports. 
Don't get too friendly with sources: good relationships are essential to getting scoops, but you could run the risk of being exploited by your sources. Showing favouritism towards a coach or a player can affect the worth of a player in transfer markets. Don't allow yourself to be used in this way - always be sceptical about information you receive and make sure you verify it. 
Develop your technical skills: journalism is constantly changing, so you need to keep up with new approaches and technical skills - such as interactive storytelling, for example. 
Make use of digital platforms: digital platforms such as news websites and social media platforms have afforded more opportunities for journalists to present news in different ways - often going well beyond what is possible in traditional news media. Ensure you are familiar with the different formats for telling stories which are required for these platforms. 
Understand algorithms: If you want your sports story to reach the most possible viewers or readers, you need to understand how the algorithms of different platforms work. Stories are presented in different templates supported by different platforms – such as short videos – and must be appropriately designed for the content privacy for each platform. Content supported by Instagram is different from content supported by Twitter or YouTube, and it must consider the content preferences for each audience on these platforms. 
Present your own identity: strive to present an individual type of journalism that incorporates in-depth details about the sports event or news you are covering. Ensure you have a distinctive style which will become familiar to your audience. So much sports journalism is the same and highly formulaic in style. You need to stand out.  
News is not enough: sports journalism is no longer limited to covering the results of the matches or real-time news. Many specialised websites have emerged and built up large audiences in a short time because they are able to provide in-depth analysis in different formats, including investigative journalism, real-time journalism, explanatory journalism and historical journalism. The experience of The Athletic website in this type of sports story is worth mentioning. The website was launched in 2012 and, in 2022, had become so popular that the New York Times acquired ownership of it.
For more information and practical guidance on working as a sports journalist, see our special guide: