Over the past four years, everyone I've known who has tried to investigate the operations of mercenaries in Africa has either been killed or injured in attacks
The killing of Shireen Abu Akleh, was just one of the many recent incidents underlining how journalists all over the world - especially those covering the activities of militaries and paramilitaries - are facing an epidemic of violence and murder. 
Reporting on war and conflict - and holding perpetrators of war crimes to account - is one of the most important jobs that journalists can do. But it is also extremely dangerous.
--------------------------------------------
READ MORE - chronicling the bravery of journalists on the front line:
Investigating human traffickers in Nigeria - Reporter's Notebook 
Analysing the video of a brutal murder-by-burning in Syria - Feature
Telling the stories of political prisoners in Belarus - Feature
A reporter on the trail of Boko Haram in Nigeria - Reporter's Notebook
--------------------------------------------
A particular example of where journalists are targeted for attempting to investigate government-backed military operations is the Central African Republic (CAR) where Russian mercenaries from the private Russian Wagner Group have carried out a series of human rights abuses against civilians. Aside from the threats I receive regularly for my reporting on Boko Haram and human traffickers in Nigeria, this is where I have also brushed close to danger.
Since December 2017, when Russia secured an exemption to the UN arms embargo, allowing Moscow to deliver arms and training for CAR forces, Wagner mercenaries - many of them recruited from the Russian military intelligence agency known as the GRU - have appeared all over the African nation, often guarding lucrative gold and diamond mines and treating civilians, including journalists, who go close to mining areas with brutality.
Over the past four years, everyone I've known who has tried to investigate the operations of these mercenaries has either been killed or injured in attacks. 
Russian journalists Orkhan Dzhemal, Alexander Rastorguyev and Kirill Radchenko were killed on July 18, 2018 while making a documentary film about the Wagner Group. Their killing demonstrated exactly what journalists can expect if they ask questions about Wagner, a private military company believed to be funded by Yevgeny Prigozhin who's often referred to as "Putin's Chef" because of the rich contracts handed out to his catering company by the Kremlin.
Shortly after their murders, Pyotr Verzilov, a member of the anti-Kremlin protest group, Pussy Riot, was reportedly poisoned on the day he was expecting to receive a report from a private investigation into the CAR murders. 
Verzilov, who is a spokesman for Pussy Riot as well as the publisher of Media Zone, the group's journalistic project, was unable to see, hear or walk as a result and suffered from hallucinations. He was rushed to a hospital in Moscow after attending a court hearing about a different matter. 
Others who have continued to watch how Wagner mercenaries operate in CAR have had their own bitter experiences as well.
Three years ago, as my good friend Louis Kottoy, a freelance journalist in CAR, stepped out of his home in the heart of the country's capital, Bangui, three men armed with pistols rushed him, beat him up, and stole his phone and laptop. 
The beating he received left him with a dislocated left shoulder and a cut above his right eye that required three stitches. Kottoy had also been investigating the murder of Dzhemal, Rastorguyev and Radchenko. He told me the men who attacked him accused him of using his phone and laptop to "create problems for some people" and stated that was why they were taking them away from him.
Kottoy, who had been interviewing people in the town near the site where the Russian journalists were killed, told me: "Before the attack, an anonymous woman who called me on the phone had urged me to discontinue investigating the killings, saying the Russian mercenaries in CAR were uncomfortable with what I was doing. 
"I believe the people who attacked me were soldiers doing so on behalf of the Russians."
About a year later, Sylvain Onana, another friend of mine and a journalist also working in CAR, began to dig into reports about Russian harassment of locals in the town of Bambari and went to neighbourhoods close to the Ndassima gold mine in the central part of the country. 
Onana planned to ask about allegations of violence towards visitors to the mine, including allegations that mercenaries had brutalised a local trader nearby. To Onana's surprise, Russian soldiers showed up at the compound where he was conducting interviews, seized his phone and camera and warned him never to return to the area. It emerged that a spy for the Russians had informed the mercenaries that Onana was digging into their operations.
"They searched me to the extent where they stripped me naked," Onana told me. "They then took all my electronic gadgets and began to physically torture me."
Whenever I think of the ordeals my colleagues have faced in the course of doing their jobs, I'm filled with frustration and anger. I'm frustrated because I know that, just like some of them, I may not be able to pursue some very important stories because someone somewhere who feels threatened by my work might go extra lengths - including plotting my death - just to stop me. The only "crime" investigative journalists like me, who are often the targets of rogue elements, have committed is seeking the truth.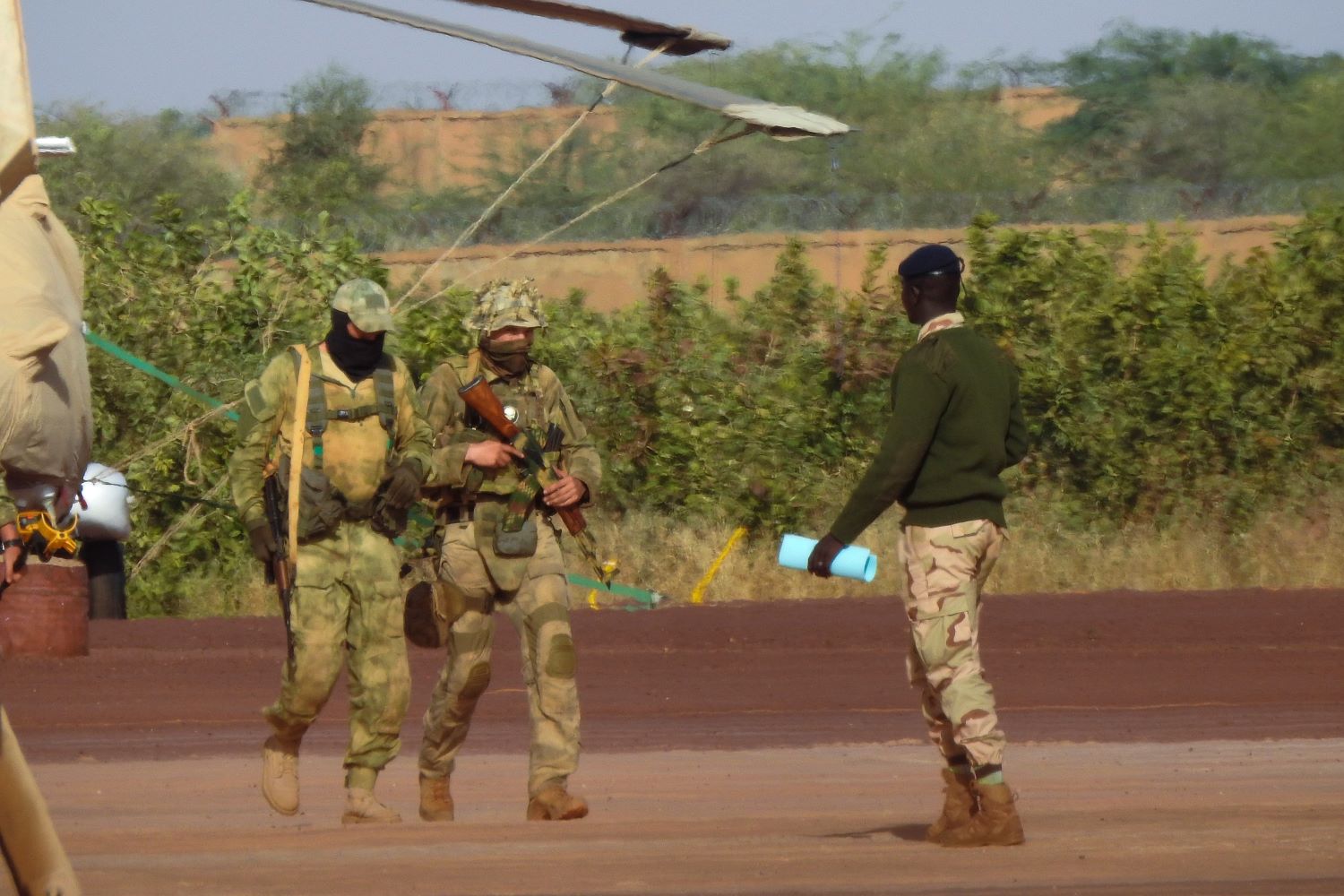 The experiences of the likes of Kottoy and Onana, both of whom are lucky to be alive, are very different from mine. 
Like these two CAR journalists, I have also spent time looking into the activities of Wagner mercenaries and have written quite a number of reports about the group, including one that revealed how Russian fighters have been assassinating one critic after another with no fear of accountability. I have also written about how they attacked unarmed civilians, including women and children; and how paramilitaries stormed a hospital and brutally assaulted mothers recovering from childbirth.
These stories have become huge talking points, especially on social media, and have led to condemnation of Wagner's operations in Africa. But they have also made me a target.
While no one has physically attacked me for the stories I've written (I report mostly from Nigeria rather than travel to CAR itself), there have been numerous posts on social media by Wagner supporters accusing me of being an agent hired by the West to target Russia. 
Some have suggested I should be "dealt with". It is as a result of such posts that a number of my journalism colleagues across the world have become concerned about my safety. Some have even suggested I quit reporting about the group altogether. 
The simple reason that these unscrupulous actors get away with harassment and intimidation - not just in CAR is that governments have failed to ensure a free press. Instead, they frequently establish restrictive laws and create administrative measures that constrain freedom of expression - often in the name of "data security" and reigning in "misinformation" and "fake news". 
In many places, these restrictive measures have merely enabled independent media outlets and their employees to be harassed and intimidated.
Governments all over the world must commit to ensure media freedom. They must allow a pluralistic, independent media to thrive everywhere. They also have a responsibility to investigate and prosecute violence against media practitioners, whether or not the perpetrators exist inside or outside of government. 
When incidents of violence against journalists are overlooked - when no one is made to face the law for assaulting or murdering a journalist simply because authorities or other actors do not appreciate what he or she has reported - the effect is that society is encouraged to target journalists when they report on an issue that someone somewhere doesn't like. If journalists continue to be killed, the democratic process is impeded and quality journalism will just stop. Such will be a tragedy for humanity.
Beyond apprehending abusers and murderers of journalists, if government officials - even when they disagree with the view of a journalist - should treat media practitioners as vital partners in public service, giving them access to documents and holding press conferences where they can ask vital questions. This is the only approach which will make everyone, including militaries and paramilitaries, understand that authorities clearly respect the role of free media in society.
Meanwhile, my reporting on the activities of the Wagner Group in CAR continues despite the risk involved. This month alone, I've listened to the accounts of refugee girls from CAR, currently living in Cameroon, who were trafficked by Russian mercenaries after they invaded their compound. I have heard social workers in CAR explain how nursing mothers on a maternity ward were raped by drunk Russian-backed fighters and I've paid attention to the tales of local miners who have been chased out of their communities by paramilitaries interested in their gold.
As risky as exposing Russian-backed atrocities in CAR is, I have an obligation as a journalist to always report the truth and that's what I'll always do, no matter the consequence.
Philip Obaji Jr is an investigative journalist based in Nigeria
The views expressed in this article are the author's own and do not necessarily reflect Al Jazeera Journalism Review's editorial stance