OSINT part 5: When you have a story, but still need to tie up loose ends to answer where or when a particular event occurred, satellite imagery can point you in the right direction
Analysing satellite imagery can be useful in providing geographical context, reconstructing events, or even verifying if a particular event even happened at all. 
The use of satellite imagery has become an indispensable tool for investigative journalists to report on conflicts, environmental destruction, developments in military infrastructure and natural disasters. 
Satellite imagery has also become a compelling centrepiece for visual storytelling, and a window into remote or restricted locations. Investigative journalists can use satellite imagery to make visible what governments or institutions want hidden out of sight. 
Read more:
Open-Source Investigations, Part 1: Using open-source intelligence in journalism
Open-Source Investigations, Part 2: What is open-source investigation?
Open-Source Investigations, Part 3: Planning and carrying out an open-source investigation
Open-Souce Investigations, Part 4: Tracking ships, planes and weapons
Al Jazeera Media Institute Open-Source Investigation Handbook
Satellite imagery providers 
Over the past few years, several free and subscription-based earth imaging companies have emerged allowing anyone to access high-resolution satellite imagery from all over the world. 
Some of these services include: 
Free services 
Subscription services 
However, just having access to these services is not always enough. For satellite image analysis to be effective in your investigation you will need to ensure that the recency of the images as well as the satellite image resolution are adequate to match your needs. Companies like Maxar Technologies and Planet Labs will often publish very high resolution, up-to-date satellite images on image wire services such as AP, AFP and Reuters. 
These companies also often provide image archives of big stories to the media. Once you have identified your image provider, the next step is to make sense of the satellite imagery. Examining images can complement other research and provide corroborating evidence. 
To unlock the rich information in a satellite image, you should: 
Determine the image scale to help you determine the size of the area you are analysing
Look for patterns, shapes and geographical textures including natural and man-made landmarks. 
Find where north is facing to help you determine the direction of movement of subjects of interest and/or shadows. 
Analyse the direction of the shadows and colour of the terrain to help you determine the date and time a particular image was captured. 
Consider your prior knowledge of a location to see if anything stands out in the environment 
Be careful - with more people using satellite images you will also get more people trying to misuse satellite images to better align with their agenda. 
Here are some things you should do when you have doubts about the validity of a satellite image: 
Verify that the image matches the original source of the satellite imaging provider 
Compare the satellite image with other sources 
Try to verify when an image was captured by using tools like suncalc.org to analyse the position of the sun and shadows 
Consult a remote sensing expert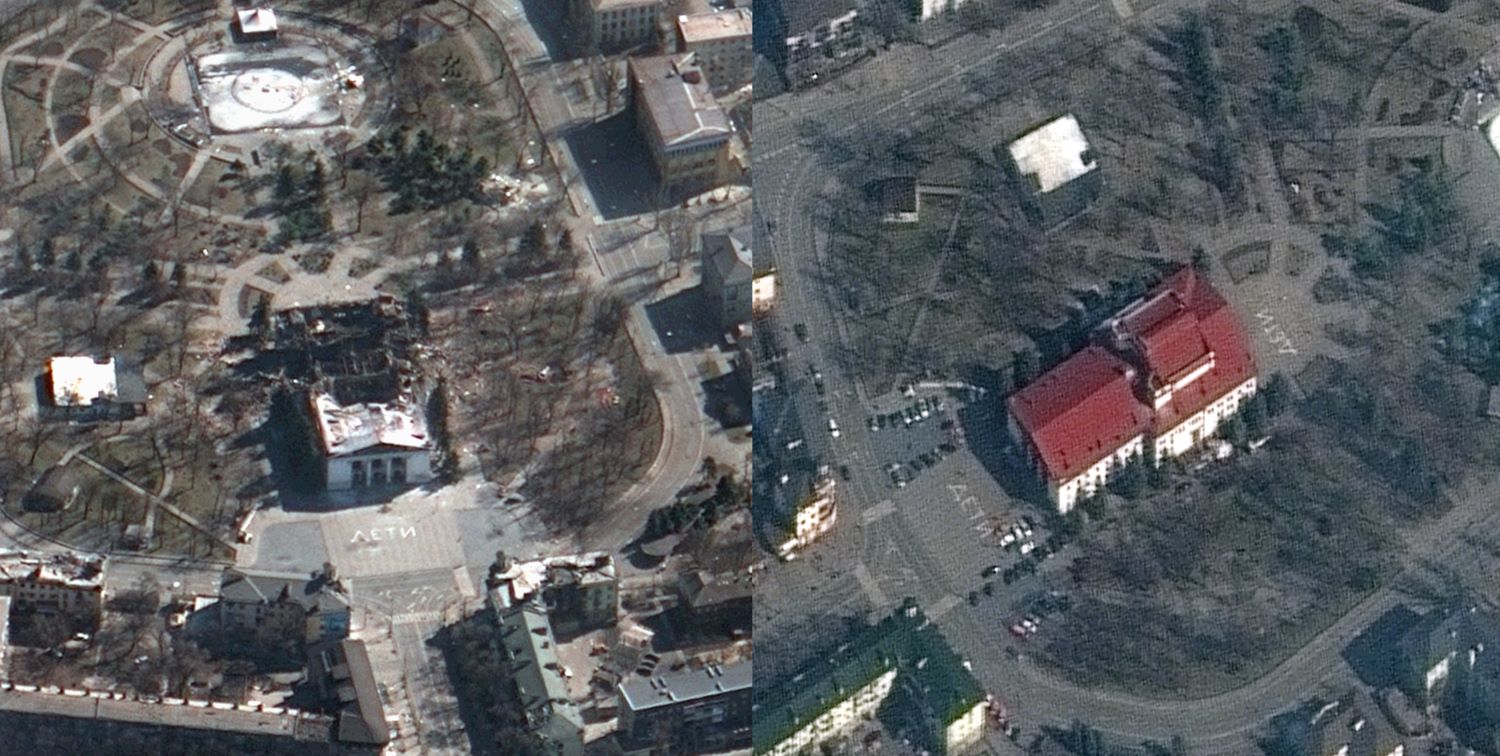 Before and after
One of the most common uses of satellite imagery is to compare before and after images in a specific location. 
On August 4, 2020, a massive explosion in the Port of Beirut ripped through Lebanon's capital, killing 218 people, injuring 7,000 and leaving 300,000 displaced. The blast, which is considered one of the biggest non-nuclear explosions to have been recorded, damaged 77,000 apartments and caused an estimated $3.8-4.6bn in material damage.
Satellite images captured on August 5 highlighted the extent of the damage to the surrounding area.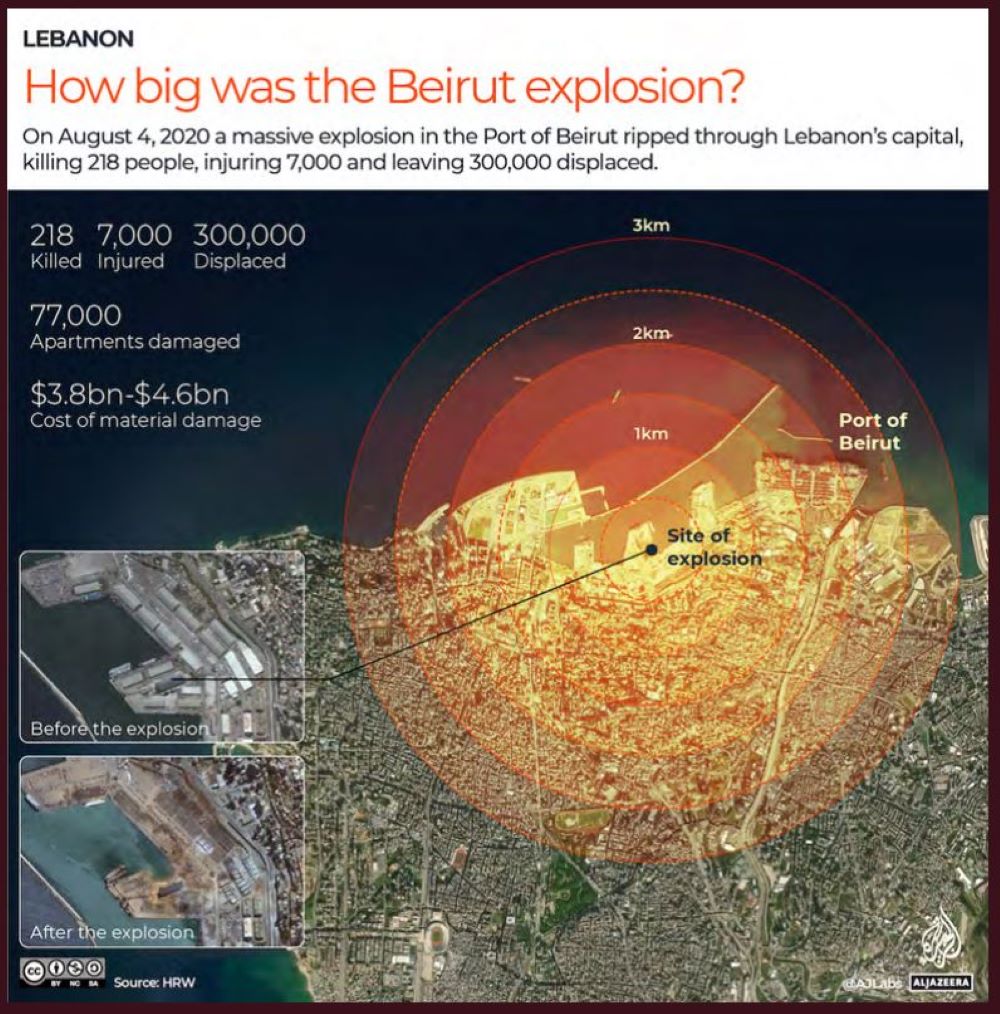 Mapping environmental impact
Journalists are increasingly using satellite imagery to conduct disaster damage assessment or carry out environmental monitoring. Free Satellite Data on Africa, a new tool by Digital Earth Africa, offers free satellite data on water resources and flood risks, agriculture and food security, urbanisation and more. The Smoke Screen project used analysis of satellite data to prove deforestation by large private landowners in the Amazon. 
Case studies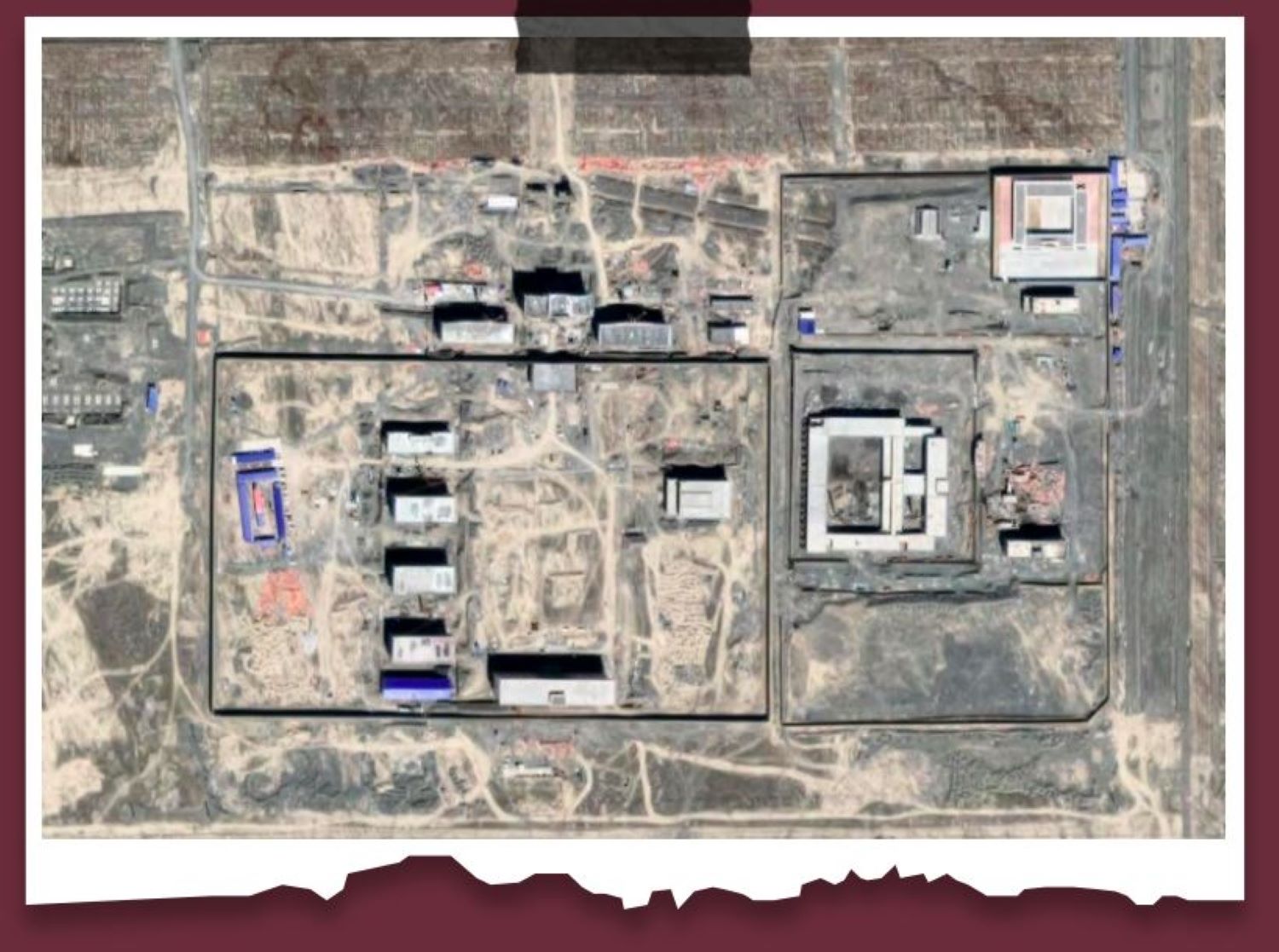 Xinjiang detention camps 
In 2018, Shawn Zhang, a Chinese law student in Canada, began scouring Google Earth for evidence of detentions in Xinjiang, an official autonomous region in China. Since then, several organisations including the Australian Strategic Policy Institute (ASPI) have used satellite imagery, witness accounts, media reports and official construction tender documents to classify the detention facilities into four tiers depending on the existence of security features such as high perimeter walls, watchtowers and internal fencing. ASPI says they have identified more than 380 "suspected detention facilities" in the region, where the United Nations says more than one million Uighurs and other mostly Muslim Turkic-speaking residents have been held in recent years.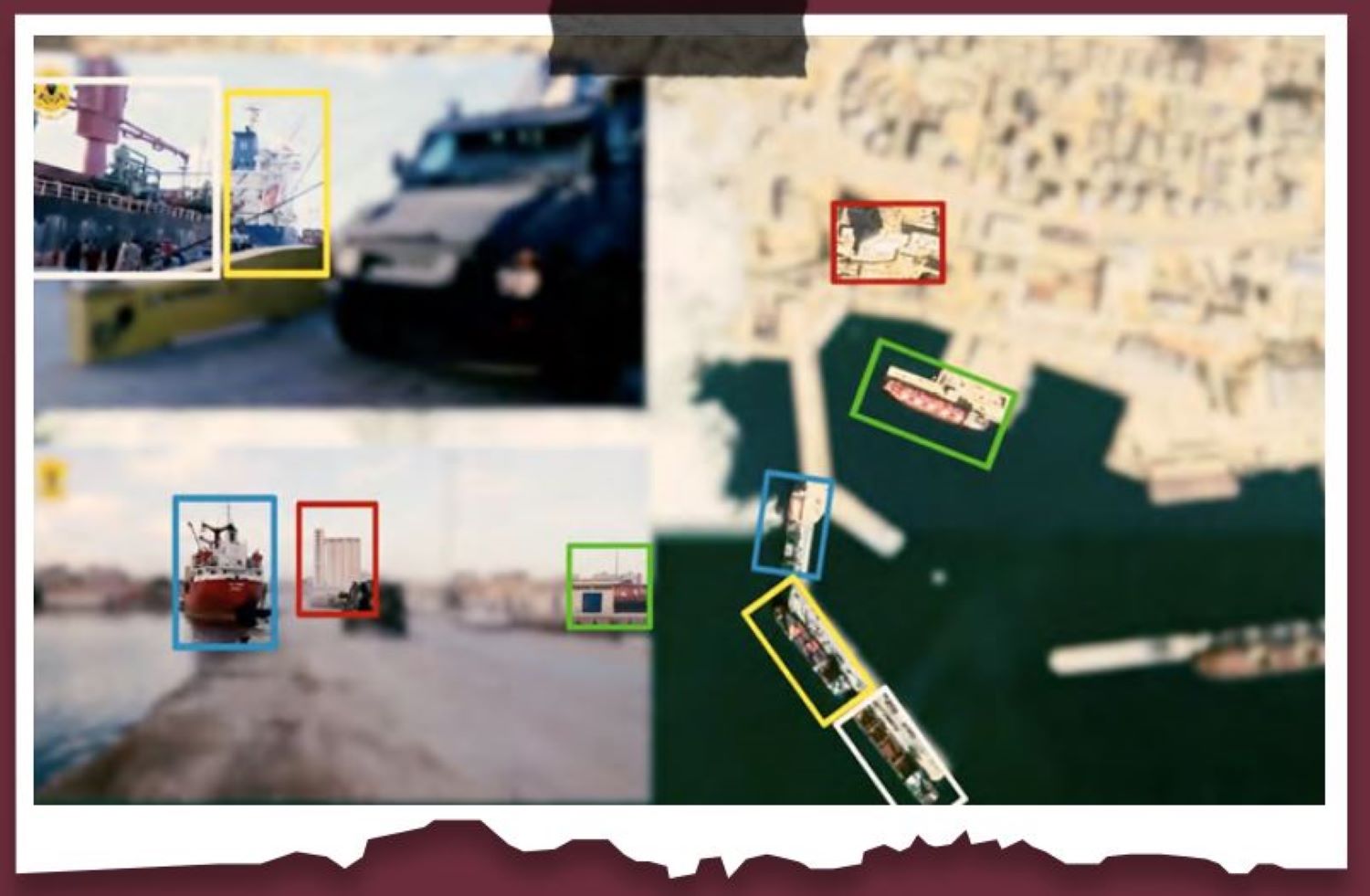 Weapons sales to Libya 
Using tracking tools and open source data, investigative journalist Mahmoud Al-Waqi and team, revealed how weapons and armoured vehicles manufactured in the United Arab Emirates and Turkey were sold to warring factions in Libya, in violation of the UN Arms embargo on Libya. This case study helped the team to claim that the United Arab Emirates and Turkey have been violating the UN arm embargo. As it was impossible to visit sites in Libya, satellite imagery helped verifying claims.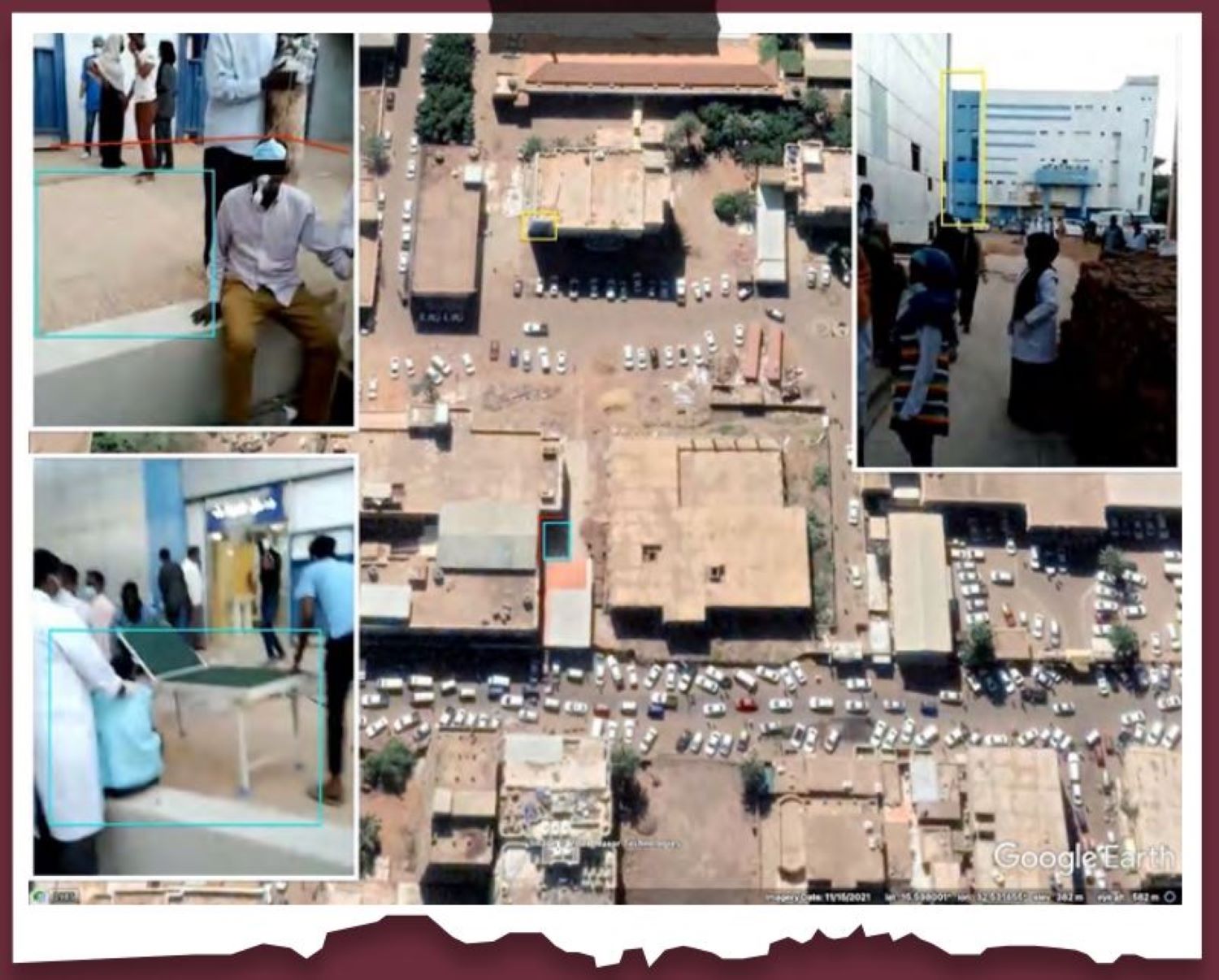 Attacks on Hospitals and Medical Staff in Sudan 
An investigation by Benjamin Strick used open source investigative techniques to geolocate, chronolocate and analyse footage of two attacks by security forces on an emergency department in Sudan in December 2021 and January 2022 where staff and patients were tear-gassed while inside the hospital. As noted by the author of the investigation, the purpose of this work is to stimulate conversation, research and development in the open source investigations community, the human rights field and the events happening in Sudan, as well as to document wrongdoing and identify those responsible.
Massacre in Tigray 
An investigation by BBC Africa Eye uncovered evidence that a massacre in northern Ethiopia was carried out by members of the Ethiopian military. It also revealed the precise location of the atrocity, in which at least 15 men were killed. This investigation reconstructs the exact place of the massacre, the period in which it took place and even the identity of the perpetrators, without leaving London, only with the help of open source tools and techniques.