Western media is full of negative stereotypes about my birth country. My job as a diaspora journalist is to challenge those tired old tropes.
Met by silence or disappeared into a black hole - I've received my fourth in a row of rejected pitches from editors within the past month, after offering counter-narratives not traditionally associated with Pakistan in the Western media.
"I love this, but unfortunately we're avoiding countries which border Afghanistan at the moment," said an editor at the Telegraph, in response to my travel feature idea, which had a timely news angle - when the UK announced it was removing Pakistan from its travel red list on September 22, 2021.
As a diaspora journalist, born in Pakistan and now living in the United Kingdom, I've always felt the need to build a bridge of knowledge between my countries of origin and residence, to bring in different perspectives wherever I can, through my niche, hybrid-identity.
My retort to editors in the past month has been the same: "Why do conflicts in the neighbourhood have severe negative spillover effects on the whole of Pakistan?" "Why do you focus on the troubled spots and not on the positive stories?" "Why search out the most miserable angles and continue portraying Pakistan as a nest of problems?"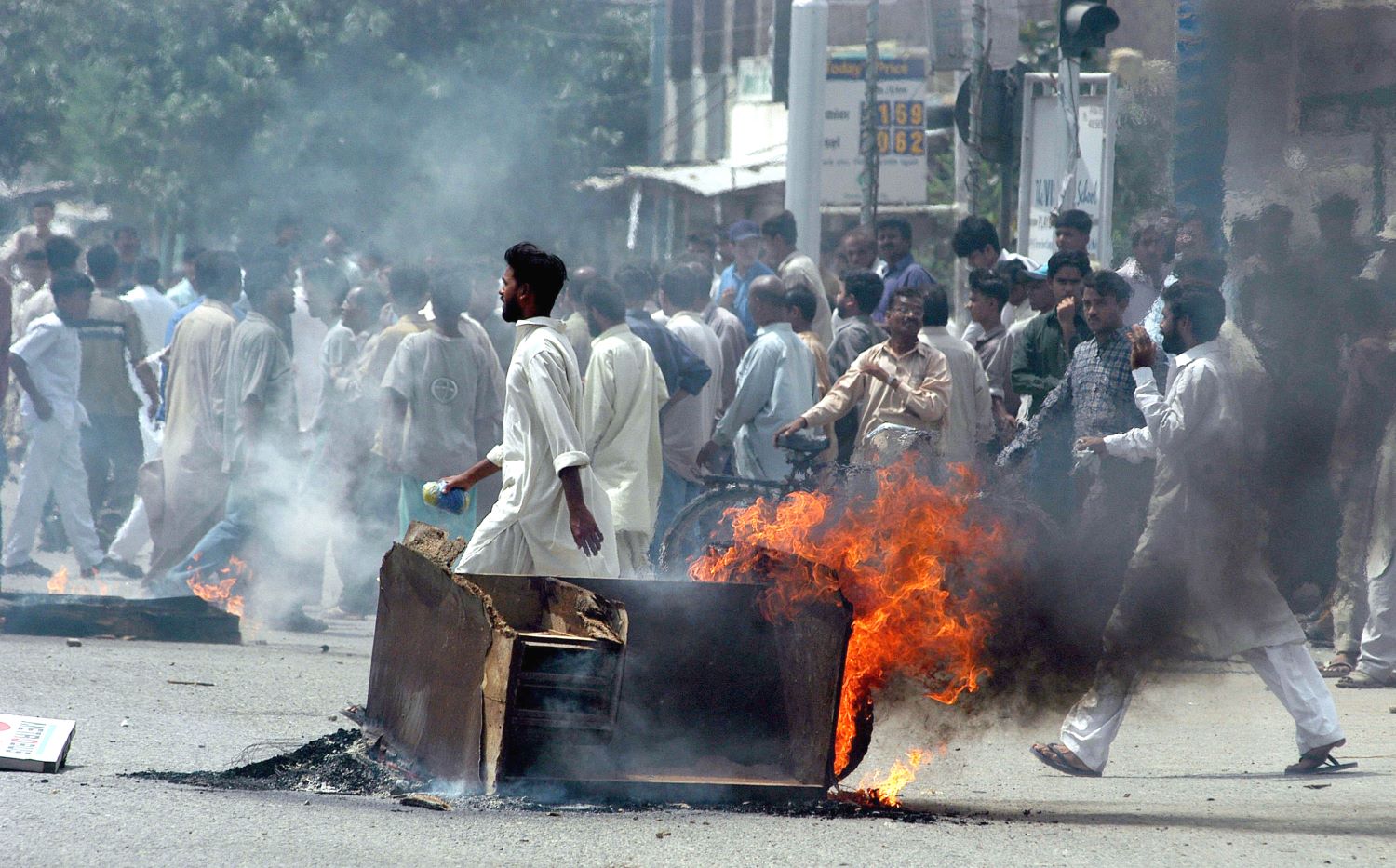 In exasperation, I have decided to launch my own print magazine which will aim to highlight the real face of Pakistan and put right some of these negative stereotypes that we can't seem to shrug off.
Of course, I understand that the current state of emergency in neighbouring Afghanistan could destroy borders. The US media depiction of Pakistan as a culprit of the Afghanistan conflict is also unavoidable. In his op-ed for The Washington Post on August 25, 2021, columnist Josh Rogin admits: "To the extent that Pakistan is mentioned in US media coverage of the Afghanistan crisis, it is mostly indicted for its alleged support of the Taliban over the years."
But that's not the only reason editors refuse to accept "happy" stories on Pakistan.
A 'theatre of terror'
Take a glance at Western media coverage from over the years and, more often than not, you will notice that Pakistan's narratives continue to be told through the same persistent and negative stereotypes.
Most reporting refers to the country as a theatre of "terror" with nothing to offer except "violence" and "security threats". While overlooking the region's many political and economic success stories, the coverage is time and again crisis-driven, repeatedly associating Pakistan with references to and images of shotguns, rifles and bombs.
This sort of media coverage is not new. Examples of biased headlines from years past include: "What Next for Pakistan? Terror, Nukes and an Uncertain Future" from German News Outlet Der Spiegel on December 31, 2007, in which the paper made unfair predictions and judgements. 
Journalist David Rohde's article in the New York Times in February 2003 titled: "Threats and responses" Out in the world - Pakistan; Most Dangerous Spot For Americans" created feelings of fear. 
More recently, when reporting on the book, Call Sign Chaos: Learning to Lead by General Jim Mattis, Business Insider used this headline: "Mattis says the most dangerous country in the world is Pakistan," on September 4, 2019.
Most reporting refers to Pakistan as a theatre of "terror" with nothing to offer except "violence" and "security threats" 

 
Like every other country, Pakistan has its problems. But whether or not Pakistan is really that bad, the nature of such reporting will combine with the nature of our cognition to make us think that it is.
Consider media framing theory, an extension of agenda-setting, which indicates that the way the media reports on an issue - what they choose to report and how they choose to report it - shapes our perceptions on how to think about those issues. In this process, with repeated exposure to a certain angle, they set the agenda. 
Murder rate 'worse than Pakistan'
The dominant frame given when reporting on Pakistan is that of a "problematic" country, characterised by political instability, corruption, disaster, crime, plane crashes and, more recently, sexual harassment. Everything is negative. When there is a positive aspect, it becomes questionable and almost hard to believe.
This also leads to disproportionate associations and comparisons of Pakistan with extreme levels of criminality and risk factors in other parts of the world. The Los Angeles Times, for instance, published an op-ed on July 13, 2021, about the rise of homicide in the US, which mentions: "The nation is ranked in the global murder rate index worse than Pakistan..." 
In fact, Pakistan is nowhere near the top of the list for murders. It reports 3.88 murders per 100,000 people, compared to the US, which reports 4.96. And there are plenty of far riskier places in the world - look at El Salvador with 52 murders per 100,000 people or even Jamaica - still considered a popular holiday destination - at 43.85.
A travel piece published by Condé Nast Traveler on January 31, 2018, with the following headline: "Yes, You Can Still Visit Cuba Legally - and It's Safe" stated in the opening sentence: "On Sunday, I flew to a place that the US State Department considers as risky as Pakistan..." How do you think editors would respond if I replaced 'Cuba' with 'Pakistan' and pitched this story to Western media outlets right now - while they continue finger-pointing at the security of Pakistan, because of the Taliban takeover in Afghanistan and after New Zealand abandoned a cricket tour?
What I find most worrying is that this distorted, one-dimensional view, adopted by the West, is also accepted by many people of Pakistani descent living overseas - those who also don't see their ancestral homeland beyond the mud huts, and only through the prism of poverty, as a backward-looking, unprogressive country.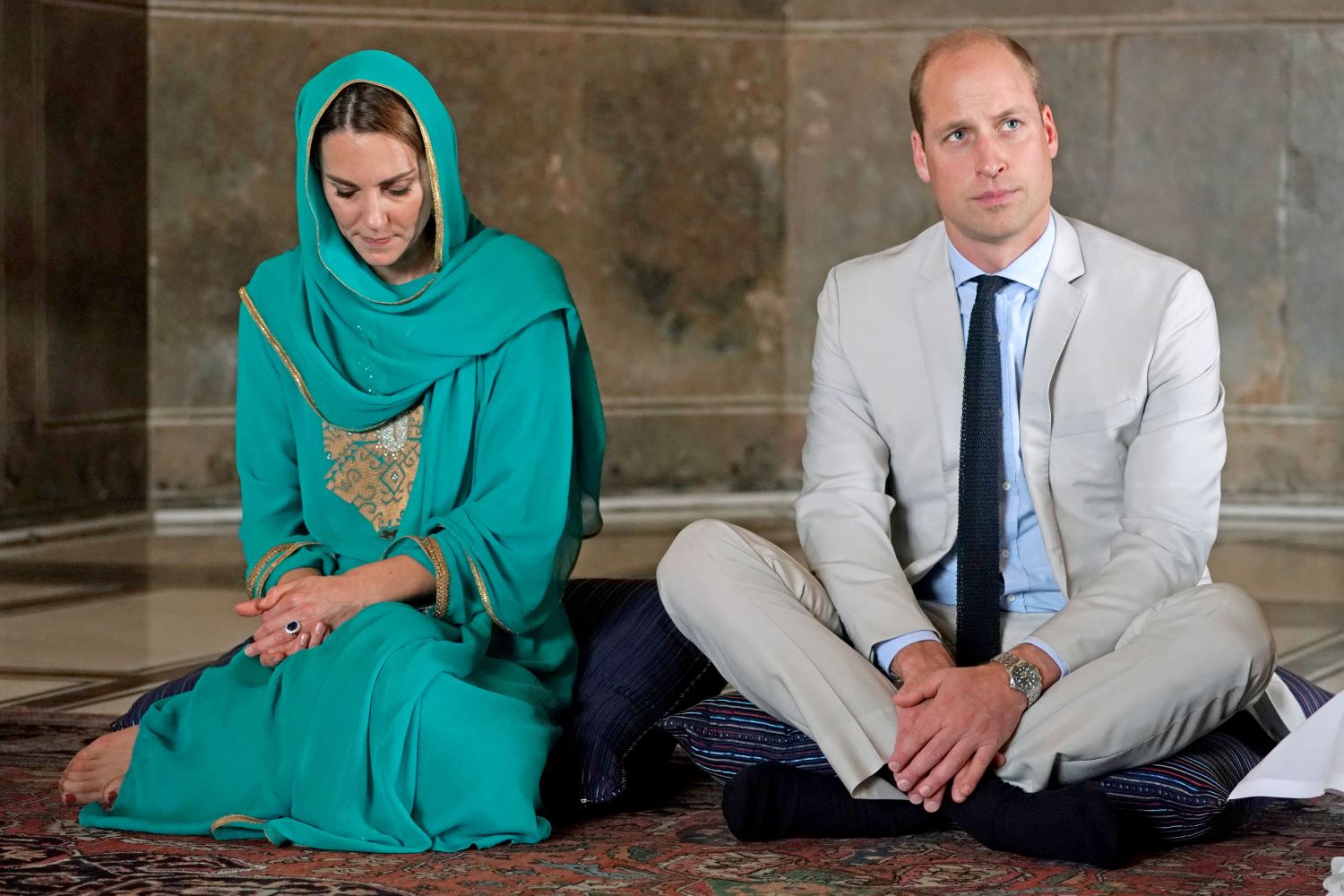 In February this year, the Telegraph carried an interview feature with Adil Ray, a UK TV star, on exploring his roots in 1980s Pakistan. It describes Pakistan through terms such as "old" and "rickety", where "televisions were few and far" between, and to go to the lavatory, his father would take him to a "field". Even now, in 2021, such old-fashioned notions have not been fully abandoned. There is a severe image imbalance at play. A balanced story would also mention how Pakistan has undergone a massive transformation during these last four decades, with its rapid changes in education and technology, modern-day facilities, architecture and well-developed road networks. But these things are usually absent in the mindsets of Western media audiences.
Even when Western coverage of Pakistan appears more positive, it repeatedly refers to tales of terrorism and the Taliban, along with advice from the UK's Foreign Office against all travel to Pakistan. For example, on the first day of the royal visit to Pakistan by the Duke and Duchess of Cambridge - October 14, 2019 - the Telegraph published an article titled: "In search of the real Pakistan" with the following opening sentence: "Terrorism, Taliban, Osama Bin Laden." The use of hopeful words, further on in the article, like "prosper", is immediately weakened. The same old repetitive cliches of a situation involving exposure to danger, routinely written through the same outsider perspective like a camera lens that doesn't quite zoom in beyond the surface and a snapshot that remains blurry.
The role of the diaspora journalist
In the UK, 94 percent of journalists are white, according to the National Council of Training for Journalists (NCTJ). Only 1 percent of journalists are Black, with roughly the same level for Asians. Therefore, it is easy to see why the Western media is not always a reflection of people like me, and why rejection is a frequent part of journalism.
It is not just the Western media that lacks in diversity. The Pakistani media, too, commits many of the same sins. Although most of the coverage caters to the audiences at home, it prefers to broadcast the say of white influencers when it comes to a global representation, with the firm belief that foreign faces appeal to the international crowd.
Western coverage of Pakistan repeatedly refers to tales of terrorism and the Taliban, along with advice from the UK's Foreign Office against all travel there
The Pakistani diaspora appears mostly on Instagram feeds advertising money transfer services and in remittance adverts. But there is considerably more value in creating a diasporic journalism platform than merely portraying us as investors who connect foreign firms to the social networks in a developing country.
I argue for diversifying newsrooms and building stronger bridges between diaspora journalists and the established Western and Pakistani press. A case study of the African diasporic press in the UK, published November 12, 2018, on SAGE Journals, demonstrates that when diaspora journalists write about conflicts in the homeland, "they show a preference for a factual style and a governing frame, and less preference for a judgmental style". 
Indeed, the diaspora community can be unbiased and resourceful, serving as agents of change for the homeland and the country of residence. Diaspora journalists can help bring together varying perspectives, fact-checking and knowledge exchange, to combat sensational reporting. I, too, travelling back and forth, between the UK and Pakistan, as both an insider and an outsider, gravitate towards narrating the unsung narratives.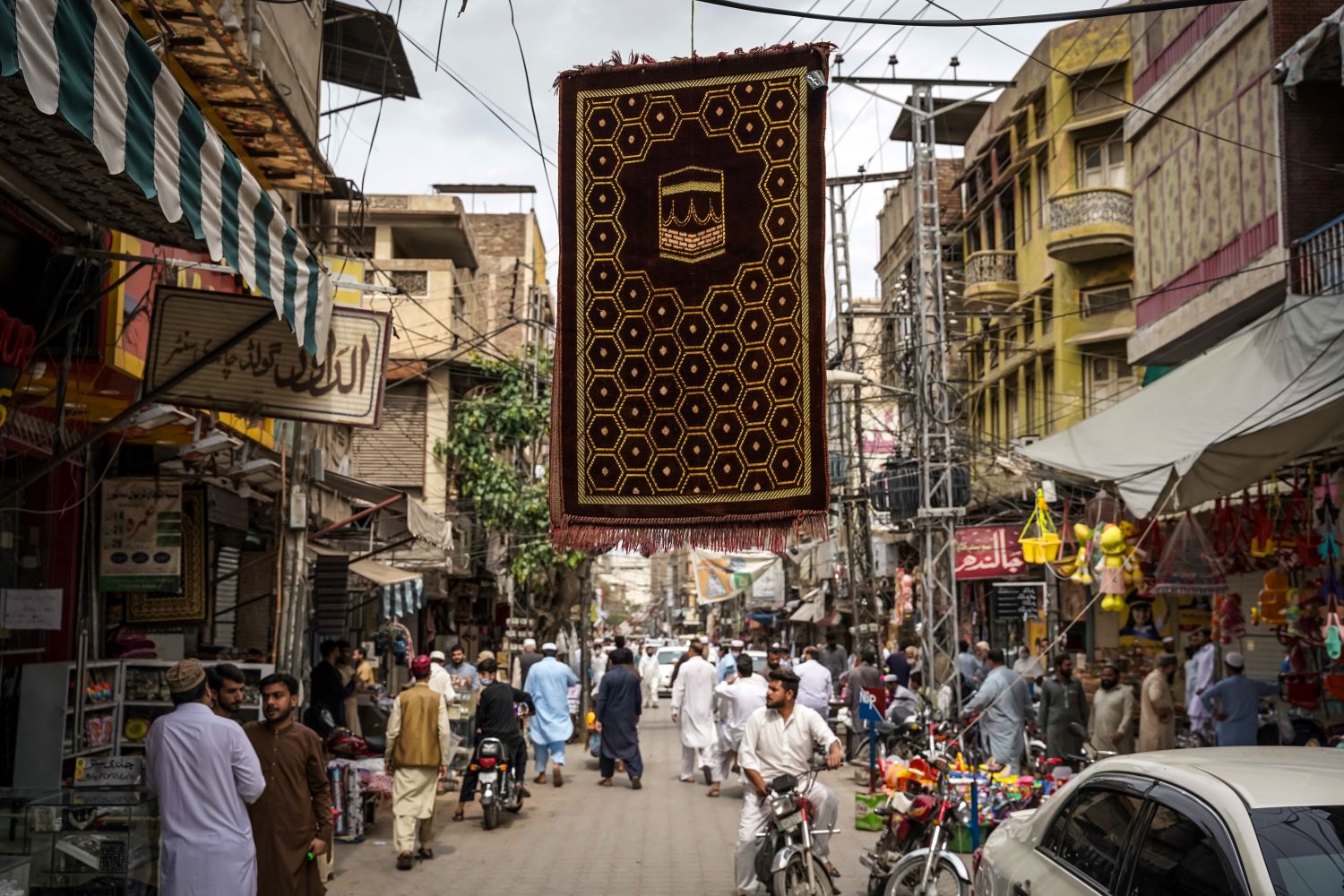 However, it isn't easy to write as a diaspora journalist because it is precious, sensitive and unique. It means admitting that I'm different to the white editors who commission me and probably different, as well, from those Pakistanis who will read my work. But now, more than ever, we must challenge uneven histories and presentations, to find new audiences.
Launching our own platforms
To address all these issues and tell Pakistani stories and those of its diaspora in a more authentic way, I launched Capra Falconeri Traveller, a print magazine with an online presence.
The first edition is dedicated to covering diverse landscapes and humans, rather than issues, and telling stories that celebrate Pakistan's creativity and innovation through travel, culture, people, wildlife and places.
In today's digital world, a well-designed print publication helps break through that unbalanced digital noise and is considered more reliable. The print has an established timeless staying power as the most credible medium. When you have something important to say, say it with print. Neuroscience research also suggests that print content connects more with our brains and has a memory-changing power.
Seeing Pakistan from this fresh perspective, a source of fact-checked and copy-edited stories may help to change the old negative perceptions.
Anam Hussain is a freelance diaspora journalist born in Pakistan and based in the UK
The views expressed in this article are the author's own and do not necessarily reflect Al Jazeera Journalism Review's editorial stance